100 workers recalled. Then they all flunked their drug tests.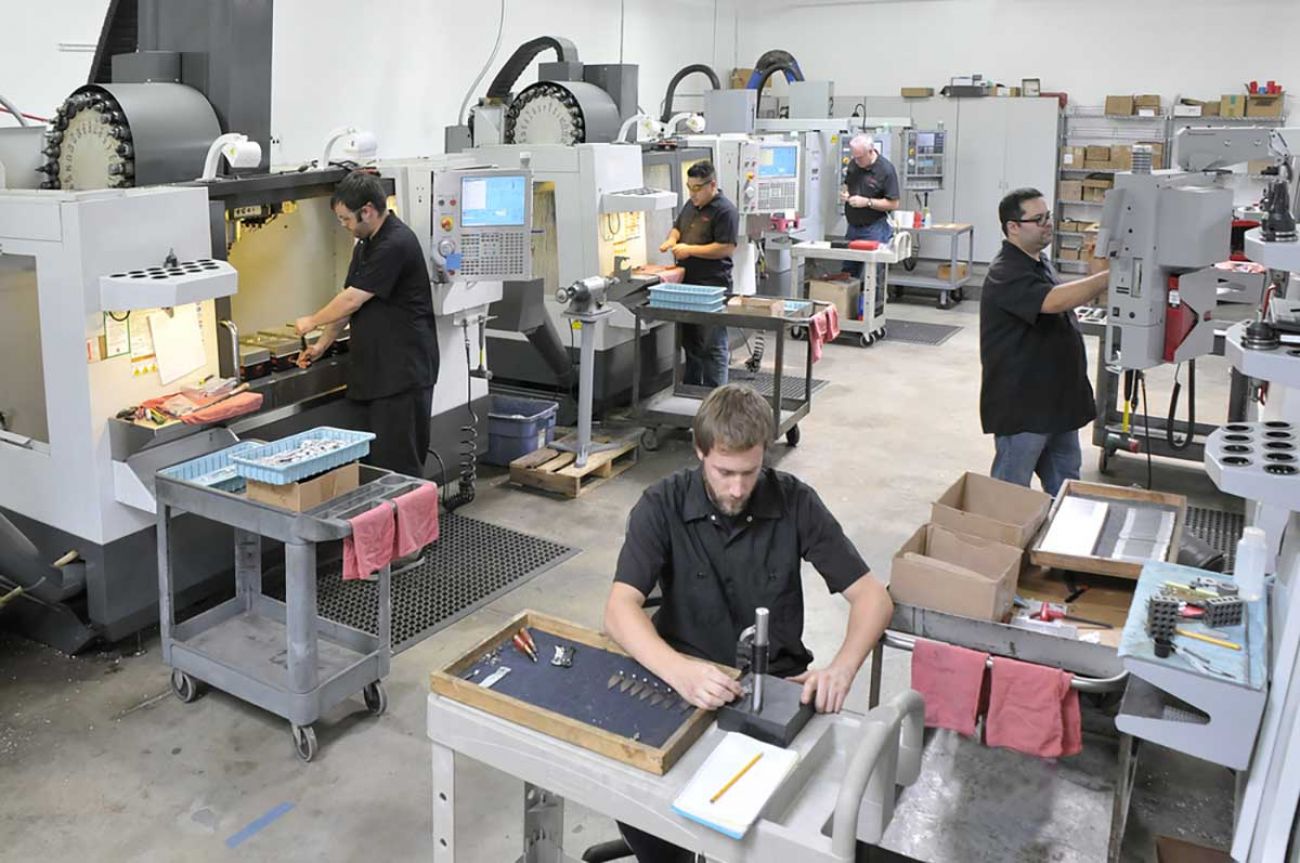 A Macomb County factory owner sees a chance to increase production at his metal-stamping plant. He puts out a call for job applicants and dozens respond.
About half are rejected. Why? They cannot pass a basic pre-employment drug test.
A major manufacturing facility in Detroit furloughs workers during a downturn. When 100 of the workers are called back several months later, every last one of them fails the company's drug screening, mostly for marijuana.
In Traverse City, an addiction treatment center surveys 30 companies across the region and finds only 1-in-4 conduct drug tests. The reason: They fear the results would require them to reject or fire the workers they desperately need.
"More often than not, we are finding that employers are not testing because of that problem," said Chris Hindbaugh, executive director of Addiction Treatment Services. "They'd rather not know. And that's dangerous."
Across Michigan, employers say they can't fill job openings because too many people can't pass a drug test. Shortages are particularly acute in manufacturing, construction, warehousing or shipping companies, which routinely impose pre-employment drug screening for workers who operate heavy machinery or heavy-haul trucks.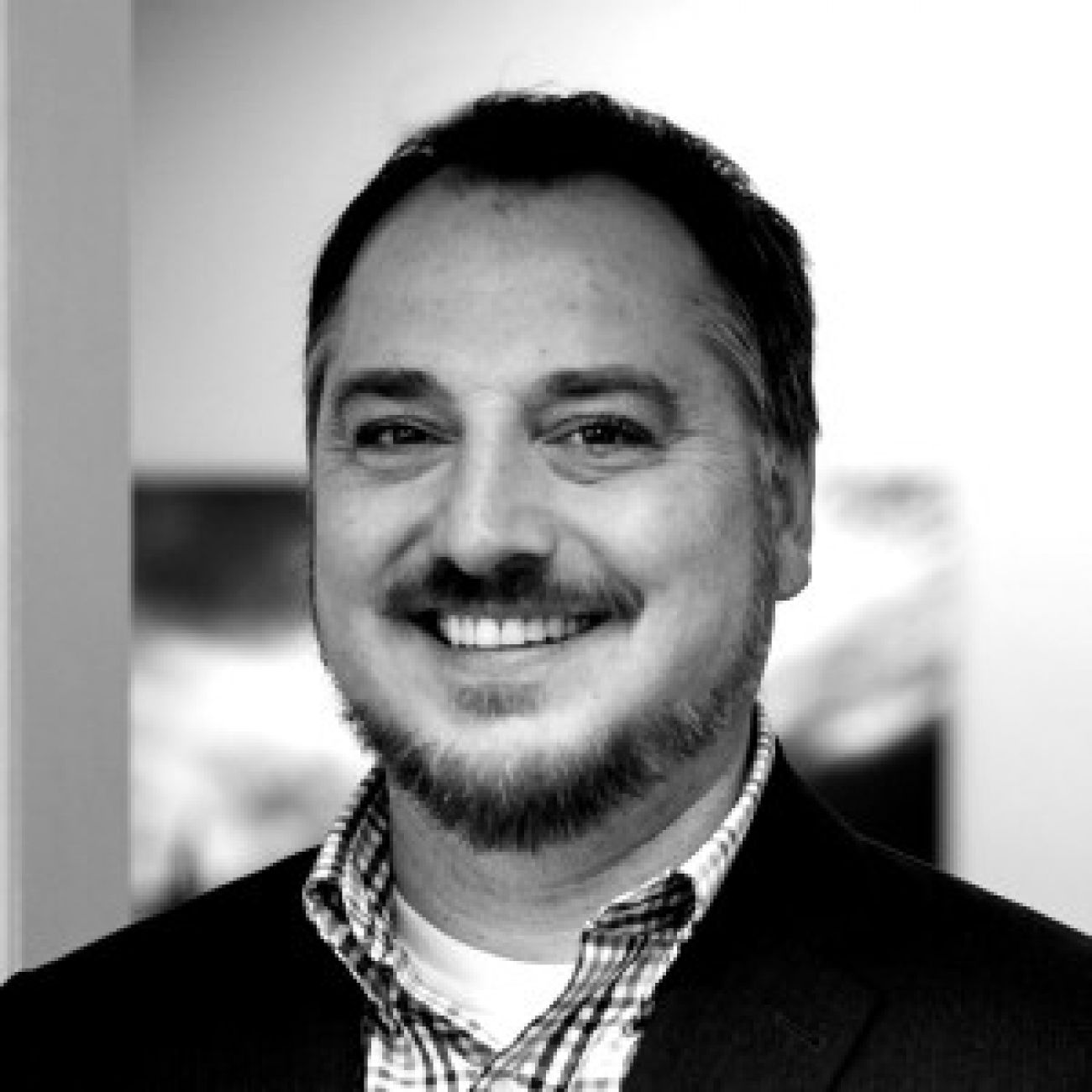 In response to worker shortages, some companies are either not testing workers or skirting the results. One example is in the service industries, from retail to restaurants, because business owners often don't view accidents as a serious issue. Others are scaling back by only testing for illegal drugs, such as marijuana or cocaine, but not for abuse of prescription medicines such as opioids.
"That's why we don't drug test," an executive at a Macomb County mold-making manufacturer told Bridge. "Because if we did, we'd have no employees."
The stress that substance abuse places on businesses and their workers shows up in higher rates of absenteeism, workplace injury and impaired performance, particularly in physically demanding industries. And because most companies lack comprehensive drug programs, fewer workers get the long-term (and often costly) treatment experts say they need to beat their addiction, even as Michigan sinks further into an opioid crisis.
Instead, workers are simply fired, perpetuating the cycle.
"It's certainly a major topic of discussion," said Andy Johnston, a Grand Rapids Area Chamber of Commerce vice president. "Employers are struggling to fill open positions and the inability (of applicants) to pass a drug test is certainly a concern. It's really tough to deal with. It makes it tough to find a qualified job pool."
Reconsidering drug testing
It's difficult to gauge the extent to which drug abuse and drug testing impact statewide employment rates. Michigan does not collect comprehensive data on workers who lose jobs from failed results. And companies and academics say it's impossible to know how many potential job candidates simply walk away from job opportunities once they learn there is a drug test.
Wendy Block, director of health policy for the Michigan Chamber of Commerce, said failed tests are a constant concern among frustrated employers. In addition to opioids, the prevalence of medical marijuana and the prospect that Michigan voters may legalize recreational marijuana usage in 2018 has businesses wondering how to maintain a safe and sober workforce.
Companies, she said, also are increasingly questioning the benefit and consequences of drug testing. For example, does testing positive for smoking pot on the weekend actually indicate a worker would be impaired on the job Monday morning? So many factors can have an impact on test results.
"Many employers have started questioning the value of drug tests when they experience large pools of applicants who fail," Block said. "You cannot rule these people out in a tight job market. Given the current labor market, employers are looking at all applicants ‒ in many industries."
Workplace drug screening remains a sensitive topic among business owners. Bridge interviewed dozens of employers, industry groups, academics and workers across Michigan. Many business owners and consultants agreed to talk on condition they and their companies or clients not be identified. That includes the companies cited at the top of this article.
Employers' frustration is palpable.
"There are many very qualified job candidates where the only issue keeping them from a solid job with growth potential is the inability to pass a simple drug test," said one executive, who works at a wood products supply company in Oakland County. "It's hard on the employer, and on the employee."
That sounds about right to Steve Fishman, 55, who works as a bartender and server at two Detroit-area restaurants. He has been clean for more than four years after abusing opioids, which then led to a heroin addiction.
Fishman said he has met former addicts in recovery programs who lost hope for their futures after failed attempts at treatment and getting back in the workforce.
"It's such a struggle for them because they can't pass a drug test," Fishman said. "Or they're so high – or going through painful withdrawals – that they can't maintain employment until they get clean."
Drug treatment experts say some jobless workers, ravaged by the self-defeating duo of drug addiction and depression, gradually view themselves as unemployable. Substance abuse is one of several factors leading to Michigan's high worker-disability rates, and is one reason why only 62 percent of working-age Michiganders hold a job or are looking for one.
Meanwhile, said Hindbaugh, the Traverse City treatment specialist, the imperative of business owners to fill jobs, despite potential danger signs, increases the risk of injury or accident. He said businesses would be wiser to develop a coherent, empathetic approach to finding help for workers who need it.
"They'd rather turn a blind eye," Hindbaugh said. "When we ask, 'Do you do testing?', they say, 'Well, we can't get employees if we do that.' So, they're just kicking the can down the road."
No county is immune
Research indicates Michigan's drug abuse problem is at an all-time high. A study released in May found Michigan ranks 10th for drug use and addiction among the 50 states and the District of Columbia, with analysts considering such factors as abuse of prescription drugs, illicit drugs and the rate of overdose deaths.
In 2016, Michigan recorded 2,335 fatal drug overdoses – more than six per day – with nearly three in four related to opioids. That death rate represents more than a 10-fold increase from 1999, with opioid deaths up nearly 33 percent in one year.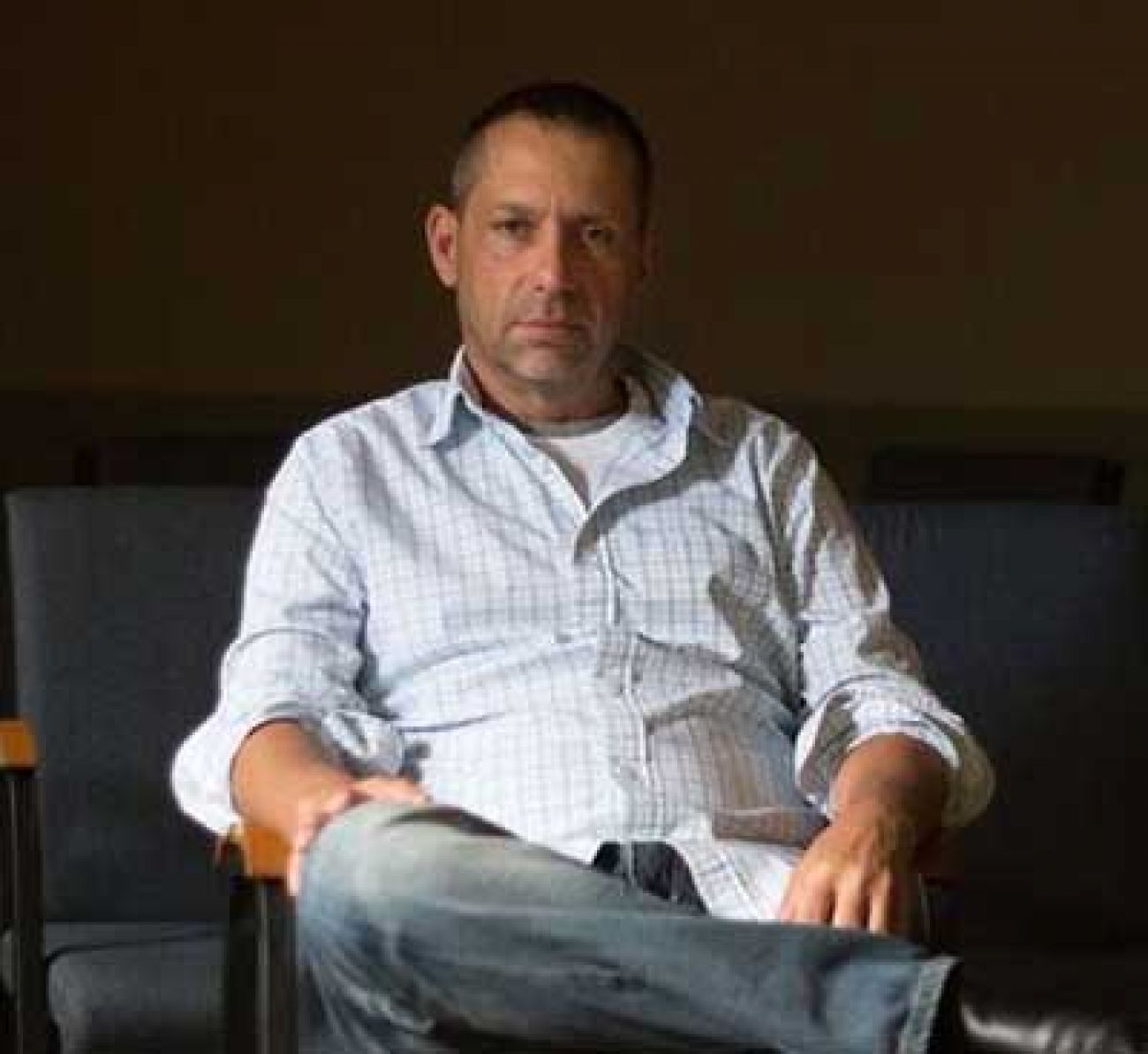 No part of the state is immune. The highest rates of overdose deaths, according to the state Department of Health and Human Services, are nearly all in southern counties. And yet in the last five years, opioid prescriptions were highest in rural areas of the state, with Roscommon County in northern Michigan among the top 1 percent of counties nationally.
According to Gov. Rick Snyder's administration, painkiller prescriptions in Michigan rose four-fold between 2007 and 2014. Dosages prescribed for high-potency drugs, such as OxyContin and Vicodin, come out to about 75 pills annually for every Michigan resident.
Treatment professionals say the physical nature of some jobs explains why some workers are more susceptible to prescription abuse.
According to a survey by CompPharma, an industry group that seeks to control employee health care costs, 10 times as much is spent on opioids for worker's injuries than on all other medical problems covered by insurance.
Here's a typical scenario: A company-associated medical clinics will prescribe a painkiller, often for months, to help workers cope with the injury. That can lead to dependency, which then leads to "doctor shopping" for duplicate prescriptions, or visiting so-called "pill mills." Back on the job, these workers then test positive in a random drug test. In the end, they are fired rather than sent for treatment.
Brian Spitsbergen of Plymouth, who has been in the drug treatment business for more than 25 years, said workers are less likely to risk a shady street-corner sale when they can quench their addiction by opening the home medicine cabinet. Once fired, studies indicate idle workers are prone to abuse opioids as they struggle with unemployment. Some may turn to heroin, which is cheaper than prescription medication.
Critics say the state can limit this kind of downward spiral by doing more to crack down on prescription abuse. The nonprofit National Safety Council in 2016 ranked Michigan among the nation's three worst states in crafting safeguards that help to minimize prescription abuse.
Employers balk at treatment
According to the Society for Human Resource Management, 57 percent of U.S. companies engage in some type of drug testing, while nearly one-third do not test under any circumstances. The drug screening process typically ranges from pre-employment testing to testing current workers randomly or when there is reason to be suspicious.
Drug treatment professionals say businesses should do away with a simple pass/fail approach to random testing, in which workers are automatically fired if drugs are found in their system. But most employers are not willing to grant drug-dependent employees the typical four to six weeks of time off for treatment while they try to become drug-free.
Indeed, about 40 percent of U.S. company owners and executives surveyed say they view a positive drug test as evidence the worker cannot be trusted or suffers from a "moral or ethical failure."
Treatment specialists cringe at such attitudes.
"As a society, we need to understand that addiction is a health care issue, not a criminal justice issue," said Tom Watkins, former director of the Detroit-Wayne Mental Health Authority, which oversees drug treatment throughout Wayne County.
"More effort needs to be made to properly diagnosis, treat and support those who are addicted and to not force individuals that test positive for substance use out of the job market."
One worker-friendly approach to drug abuse is being embraced by the U.S. Department of Transportation.
Vicki Bucciere, owner of Bluewater Behavioral Services, a treatment/counseling center in Northville, works with USDOT to evaluate workers in "safety sensitive" jobs. Those include federally regulated employees in the trucking, rail, airline, pipeline and shipping industries.
USDOT policy allows employees with a drug problem to complete a treatment program and, once they test negative and are again deemed safe, they become eligible to return to work.
Bucciere said business owners who shun a similar path and hope for the best will see that approach will "catch up with them" because opioid addiction requires intensive treatment, and with relapses not uncommon.
For those drowning in addiction, nothing comes easy, and maintaining a job isn't necessarily at the top of the list.
Fishman, the bartender who made a comeback, said employers who believe drug users lack discipline and don't want to work fail to understand that addiction causes countless self-destructive setbacks beyond failure in the job market.
"I needed to get high to function. I needed to get high to go to work," he said. "I paid a huge price in a lot of different ways – I lost my marriage, I lost my relationship with my kids … If I didn't fix my mess, it would have ended permanently because I would be dead."
Michigan fighting failure
The report issued last July by the National Safety Council, which is authorized by Congress to help reduce accidents and injuries, established basic criteria for tackling the opioid crisis. They include safeguards that make it harder for patients to obtain prescriptions from multiple doctors, more training for doctors on responsible pain management, and expanding treatment programs for substance abusers.
Michigan failed to meet those standards and was one of just three states the council said had made no progress.
Gov. Snyder's administration took several steps over the past year to correct the state's shortcomings. A 17-member commission, which includes a Macomb County judge whose daughter fought through a heroin addiction, oversees the transition.
In addition, a package of bills introduced in the Legislature in March could tackle many facets of the opioid crisis, including a requirement that doctors use a new computerized system to keep tabs on a patient's history of prescription drug use.
"Michigan has recently made great strides in our fight against the opioid epidemic," Lt. Gov. Brian Calley told Bridge, noting the recent bills, which include increased penalties for overprescribing doctors.
Attorney General Bill Schuette recently said that the state needs a mix of better drug treatment programs plus a crackdown on illegal trafficking of opioids. But he warned that "we can't arrest our way out of this problem."
In the meantime, treatment advocates say there has to be more coordination between treatment professionals and the business community, and employers need to reconsider their approach to substance abuse.
Business owners didn't ask for this problem. But across Michigan today, it is right on their doorstep, knocking to get in.
Business Watch
Covering the intersection of business and policy, and informing Michigan employers and workers on the long road back from coronavirus.
Thanks to Business Watch sponsors:
Support Bridge's nonprofit civic journalism. Donate today.
We're not just a news organization, we're also your neighbors
We've been there for you with daily Michigan COVID-19 news; reporting on the emergence of the virus, daily numbers with our tracker and dashboard, exploding unemployment, and we finally were able to report on mass vaccine distribution. We report because the news impacts all of us. Will you please support our nonprofit newsroom?