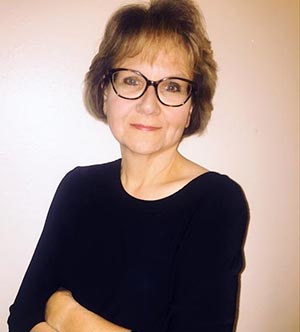 Beth McCullough, the homeless education liaison for Adrian Public Schools, was honored by the White House in 2012 for her program's success in helping to support the efforts of homeless students to get through high school and beyond.
Some of them stayed in foreclosed homes without heat or power. A few slept outside. One asked for a Porta Potty. Another hadn't eaten for days.
The common denominator: They were homeless high school students in largely rural Lenawee County in southeast Michigan – at risk of dropping out of school and heading down a path to failure.
A decade ago, local officials banded together to do something about the plight of students like this. The result is an innovative program called Roadmap to Graduation which places homeless students with volunteer families scattered throughout the county so they can finish high school.
Ten years later, more than 60 students have been placed over that period. Two were valedictorians. Every one of them has graduated from high school, with most going on to some form of advanced education.
"It's working very well," said  Beth McCullough, the homeless education liaison for Adrian Public Schools and a principal organizer of the program. McCullough's efforts on behalf of homeless students were so impressive they have been recognized by the White House
"The supports we are able to provide is a turning point in their lives," she said.
McCullough said it all grew out of a conversation she had about a homeless student more than a decade ago, with a county resident who remarked: "'Every year I take in a foreign exchange student and this year she was from Palmyra.'" Palmyra is a sparsely settled township near Adrian that McCullough described as a "bend in the road."
"I thought, 'Can we do that? Can we do that for our kids that don't have somebody they can crash with?'"
That sparked an eventual collaboration with Catholic Charities of Jackson, Lenawee and Hillsdale counties, which became the program's fiscal agency and provides funding and staffing assistance.
Participating families must pass a criminal background check, undergo training and meet and interview a homeless student. They are paid a monthly stipend of $200. In order to be placed, the legal guardian or parents of the student must grant power of attorney to the mentor family if the child is a minor.
The arrangement is strictly voluntary for the student – they are free to leave at  any time. Aimed primarily toward seniors, it costs the Catholic agency about $1,800 per student. That pales by comparison to one estimate that places the lifetime cost to taxpayers of a high school dropout at $292,000 in lost earnings, paid taxes and higher social costs in incarceration, health and welfare.
"It's a good bang for the buck," McCullough said.