Tying higher education funding to graduation rates, or even to certain types of degrees, may sound radical to Michigan policy-makers, but it's been discussed and tried for years in other places. Here are some examples:
Indiana: In 2007, our southern neighbor tied a portion of its higher education funding to degree completion, on-time graduation and two- and four-year transfer activity. For example, each institution gets an extra $5,000 for each additional bachelor's degree over a base level and an extra $3,500 for each associate's degree.
Ohio: The Buckeye State rewards institutions with public money for course and degree completion, with bonus bucks for at-risk students. The outcome-based funding structure has a future goal of encouraging a 2-plus-2 program in which students attend low-cost community colleges for two years and then transfer to a public university, such as Ohio State, for the completion of a bachelor's degree. Nearly 10 percent of Ohio's higher education funding is in performance-based subsidies -- a larger proportion than in most other states.
Texas: Earlier this year, Texas implemented a funding system that rewards universities for graduating students, not just enrolling them. To meet the state's goals, Texas public universities must graduate 46,000 more students per year by 2015.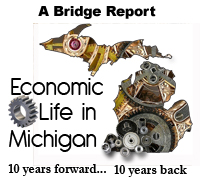 Oklahoma: There's only $2.2 million a year handed out in performance-based funding, distributed by the Oklahoma State Regents for Higher Education. The emphasis is on student retention and degree completion.
Tennessee: The state ties about 5 percent of its higher education budget to student performance, including money for students who took remedial classes who completed college-level courses a year later.
Washington: Two-year colleges compete against each other for money based on student achievement.
Missouri and South Carolina: These states abandoned performance-based funding. Missouri did so as a cost-saving measure, while frustration with the complexity of the funding system derailed the work in South Carolina.
Norway: Funding for higher education factors in Norway include the number of credits accumulated by students, foreign student exchanges and research indicators.
Spain: Funding in Spain is based on first-year students, total enrollment, cost per student and fields of study, among other factors.
Sources: Midwestern Higher Education Compact/Texas Tribune/University System of Ohio Board of Regents