Michigan Ladder Co., a 111-year-old Ypsilanti business that assembles wood and fiberglass ladders for the industrial market, used to buy its fiberglass ladders from suppliers in China.
But the company recently decided getting ladders from suppliers that were thousands of miles away didn't make financial sense.
So, it began assembling its own fiberglass ladders in Michigan last July. The move resulted in the company adding five jobs. It's planning to add about six more over the next two years.
Company CEO Tom Harrison said higher shipping costs, a stronger Chinese currency and other manufacturing issues have offset lower labor costs in China.
"You're trading cheaper labor in China for higher freight costs," he said. "And wages in China are rising."
Michigan Ladder is just one of a number of companies throughout the country that are rethinking past decisions to move production to China and other low-cost countries, or buy parts from them.
Now, they're bringing back work to the United States in what's known as "reshoring."
STATE AGAIN RIDING AUTO UPSWING
No one knows exactly how much manufacturing is being reshored by U.S. companies, or whether it's even a trend.
Some, noting that the United States lost 6 million manufacturing jobs during the 2000s, question how much manufacturing is returning.
"There are jobs coming back," said Tom Watkins, a Michigan-based business and educational consultant specializing in China. "But we lost manufacturing jobs in a roaring tsunami and we're gaining them back in teardrops."
Figures elusive, but hopes are high
The Reshoring Initiative, an Illinois organization that tracks reshoring activity, says about 50,000 new U.S. manufacturing jobs have been created through reshoring since January 2010. That's about 10 percent of all new manufacturing jobs in the past three years.
Citing data collected from news accounts and trade publications, the Reshoring Initiative says about 160 U.S. companies have brought back work from other countries in recent years.
About 30 of those companies are in the Midwest, including Michigan.
There are likely may more companies that are quietly reshoring work from China, Mexico, India, Taiwan and the Philippines and other countries, said Harry Moser, founder of the Reshoring Institute.
Reshoring has gotten a lot of media attention because of some high-profile moves by major corporations to bring jobs back to the United States.
General Electric Co. last year brought back production of hot-water heaters from China and Mexico to facilities in Kentucky that had been slated to close.
In 2011, Benton Harbor-based appliance maker Whirlpool Corp. stopped buying its KitchenAid hand mixers from a supplier in China and began making them at a plant in Ohio, adding 25 jobs.
The company found consumers wanted to choose from a variety of hand mixer colors, said Jeff Noel, Whirlpool's vice president of communications and public affairs.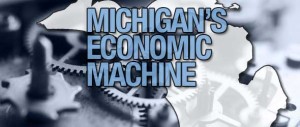 Whirlpool's flexible work force and paint lines in its Ohio plant were better able to produce those mixers than the China supplier.
"We have a strategy of making products in the region where we sell them," Noel said." Eighty percent of what we sell in the United States is made here."
Whirlpool's headquarters and product development operations are in Michigan, but the company does not manufacture appliances in the state.
Harry Moser said workers at many other companies benefit when a large corporation brings back jobs from overseas.
"Hundreds of suppliers get additional work," he said. "That's usually not mentioned in news stories about companies bringing back work to the United States."
But some of the high-profile examples of reshoring are misleading.
In his recent State of the Union speech, President Barack Obama said, "Ford is bringing jobs back from Mexico."
Obama was referring to Ford Motor Co.'s announcement late last year that it was adding 1,200 jobs to its Flat Rock plant to increase production of its redesigned Fusion passenger car.
But Ford spokeswoman Kristina Adamski said no jobs were eliminated at the automaker's Hermosillo, Mexico plant, where it also produces the Fusion for the U.S. market.
The Hermosillo plant is running at full capacity, she said. Ford added a shift in Flat Rock to meet booming demand for the Fusion.
"We didn't bring back jobs from Mexico," she said. "We never want to cut jobs anywhere."
But companies say rising labor costs in China and other issues are making the United States more attractive for manufacturing.
Wages in China rose 19 percent between 2005 and 2010, according to a study by the Boston Consulting Group.
While many Chinese manufacturing workers still make far less than American workers, the Boston Consulting Group estimates it will be as economical to manufacture many goods in the United States as it will in China by 2015.
AlixPartners, a Detroit-based consulting firm, also estimates that manufacturing costs in China could equal those in the United States by 2015, based on its forecast of labor costs increasing by 30 percent between 2011 and 2015, a 5 percent annual increase in freight costs and a 5 percent annual increase in the value of China's currency.
Executives of some companies say it is becoming more advantageous to manufacture goods here because speed to market is becoming increasingly important.
Noel said in some cases a Whirlpool washing machine can be installed in a consumer's home the day after it is manufactured in a U.S. plant.
It can take weeks or even months to get finished goods shipped from factories in China, some say.
"You've got long lead times, which makes it difficult to deal with spikes in demand," Harrison of Michigan Ladder said.
More Michigan companies are becoming interested in reshoring, said Steve Tobocman, director of Global Detroit, an organization trying to make Southeast Michigan more attractive to immigrants, global trade and investment.
Global Detroit is holding a reshoring conference later this month to discuss opportunities to bring more manufacturing back to the region.
"Our region and state have tremendous assets," Tobocman said. "We're trying to get our partners to embrace this concept and brand the region as a reshoring leader."
Rick Haglund has had a distinguished career covering Michigan business, economics and government at newspapers throughout the state. Most recently, at Booth Newspapers he wrote a statewide business column and was one of only three such columnists in Michigan. He also covered the auto industry and Michigan's economy extensively.
Previous coverage
What's up, who's down in state economy?
Mapping Michigan's growth in 2011
How did your city's economy do in 2011?