Michigan environment roundup: 13 water systems fail federal lead test.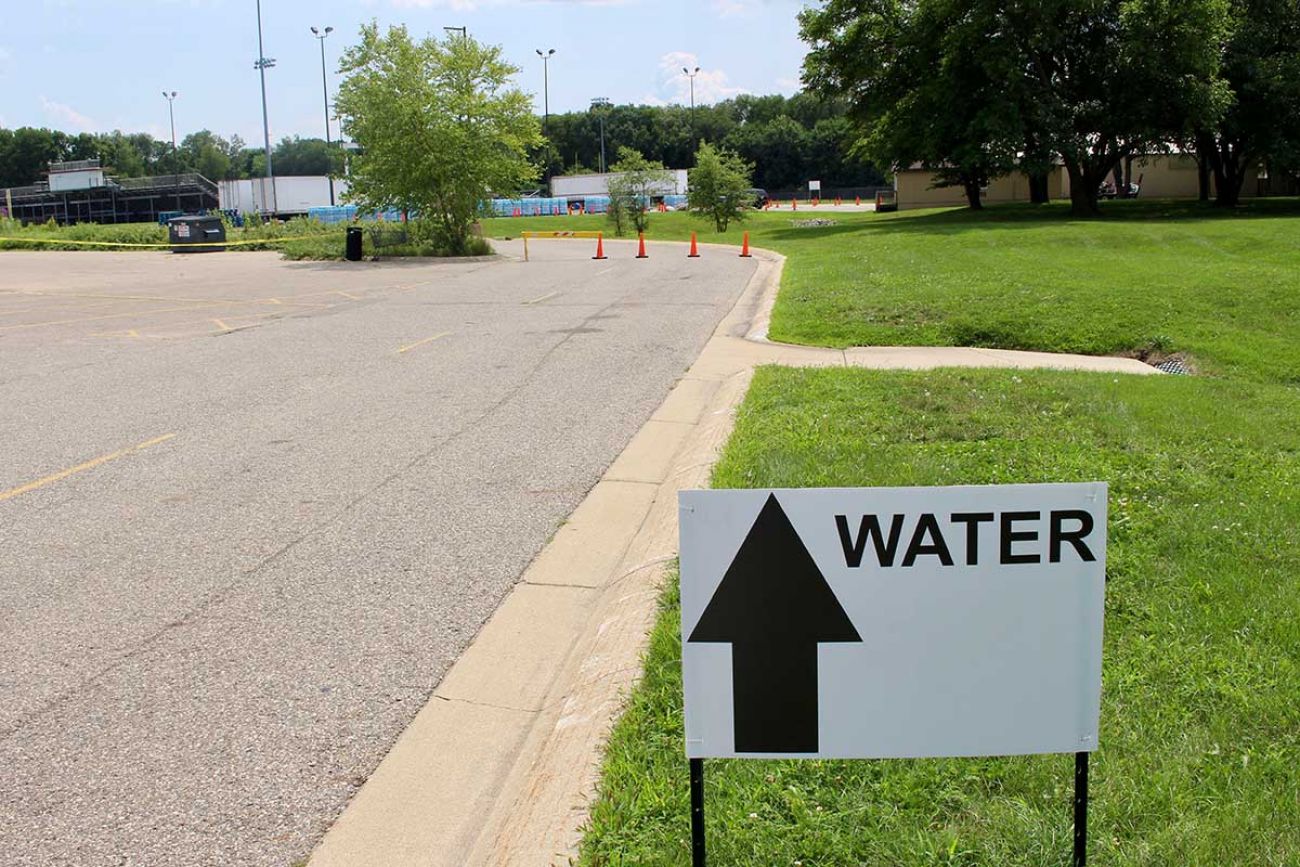 Bridge Magazine is committed to sharing the best environmental journalism in and around Michigan, an effort called #EnviroReads.
In Bridge's Michigan Environment Watch, we share a roundup of recent stories on the Great Lakes or other issues. If you see a story we should include next time, use the hashtag #EnviroReads on Twitter or email Environmental Reporter Jim Malewitz at jmalewitz@bridgemi.com.
13 Michigan water systems flunk federal test for excessive lead
The Flint Journal
"Thirteen Michigan water systems failed to meet federal standards for lead in drinking water in the last half of 2018, and seven of those systems had lead levels at least twice as high as the state will allow starting in 2025," Ron Fonger reports. "Data requested by MLive-The Flint Journal from the Michigan Department of Environmental Quality shows water systems above that action limit in the most recent Lead and Copper Rule testing are located throughout the state and are both large and small -- one serving less than 100 homes and others providing water to cities as large as Hamtramck and Benton Harbor."
New federal PFAS plan raises questions and concerns
MLive
"Rollout of the new federal action plan to address PFAS contamination across the U.S. came with tightly scripted responses to questions about timing and what kind of regulation may be coming," Paula Gardner reports. "It also inspired skepticism across a spectrum of legislators, environmental policy experts and the public, 10 years after the last plan by the Environmental Protection Agency to look at the dangers of per- and poly-fluorinated compounds."

The Great Lakes State is getting saltier – it matters when it comes to your drinking water
WXYZ
"In some ways, it's great to have a tributary that empties directly into Lake Erie — one of metro Detroit's prime sources for drinking water — it means plants, animals and recreation. On the other hand, thanks to its proximity to the road, it means salt runoff," Matthew Smith reports. "...That's the Catch 22 for local governments, and the Michigan Department of Transportation, when it comes to road salt. Studies show lakes, streams and even wells are getting saltier. Scientists believe that road salt is to blame, but it's also considered the safest way to decrease crashes."
Marathon wants to keep storing pet coke uncovered along Detroit River
Detroit Free Press
"Petroleum coke — the chunky, sooty refinery by-product often stored in piles along the Detroit River that led to black, swirling clouds of misery for nearby residents a few years ago — is once again causing a dustup," Keith Matheny reports. "Marathon Petroleum, which makes and markets "pet coke" as a fuel for things such as cement kilns and utility boilers, is seeking a variance from several provisions of a 2017 Detroit ordinance on riverfront storage of such products — including a requirement that the pet coke be stored and processed in enclosed structures."
With recycling market in flux, experts say recycle more and keep it clean
Lansing State Journal
"Most of Michigan's recyclables were processed within the state last year, an achievement one expert said could mean the state's industry will survive the turbulence of a global market that is pinching waste haulers and their municipal customers," Carol Thompson reports. "But it might not save Lansing-area municipalities and taxpayers from rising costs unless residents increase their recycling rate and keep the bins sorted and clean."
Will Tench Be The Next Great Lakes Invasive-Species Problem?
Great Lakes Now/WSKG
"It was the fish's failures as an invasive species, perhaps more than its successes, that first drew Sunči Avlijaš to studying tench. The PhD candidate in conservation biology at Montreal's McGill University first began studying the Great Lakes' latest invasive fish in 2014 under the supervision of well-known invasion biologist Anthony Ricciardi," Andrew Reeves reports. "...Until recently, tench have been largely kept out of the Great Lakes Basin, a watershed that already contains almost 190 non-native species, many of which have moved seamlessly into the Mississippi River system through the porous Chicago River. In part, that's what makes the October 2018 discovery of tench in the Bay of Quinte near Belleville, Ontario, so worrying."
We're not just a news organization, we're also your neighbors
We've been there for you with daily Michigan COVID-19 news; reporting on the emergence of the virus, daily numbers with our tracker and dashboard, exploding unemployment, and we finally were able to report on mass vaccine distribution. We report because the news impacts all of us. Will you please donate and help us reach our goal of 15,000 members in 2021?