Michigan's PFAS cleanup costs are mounting. Taxpayers may get stuck with the tab.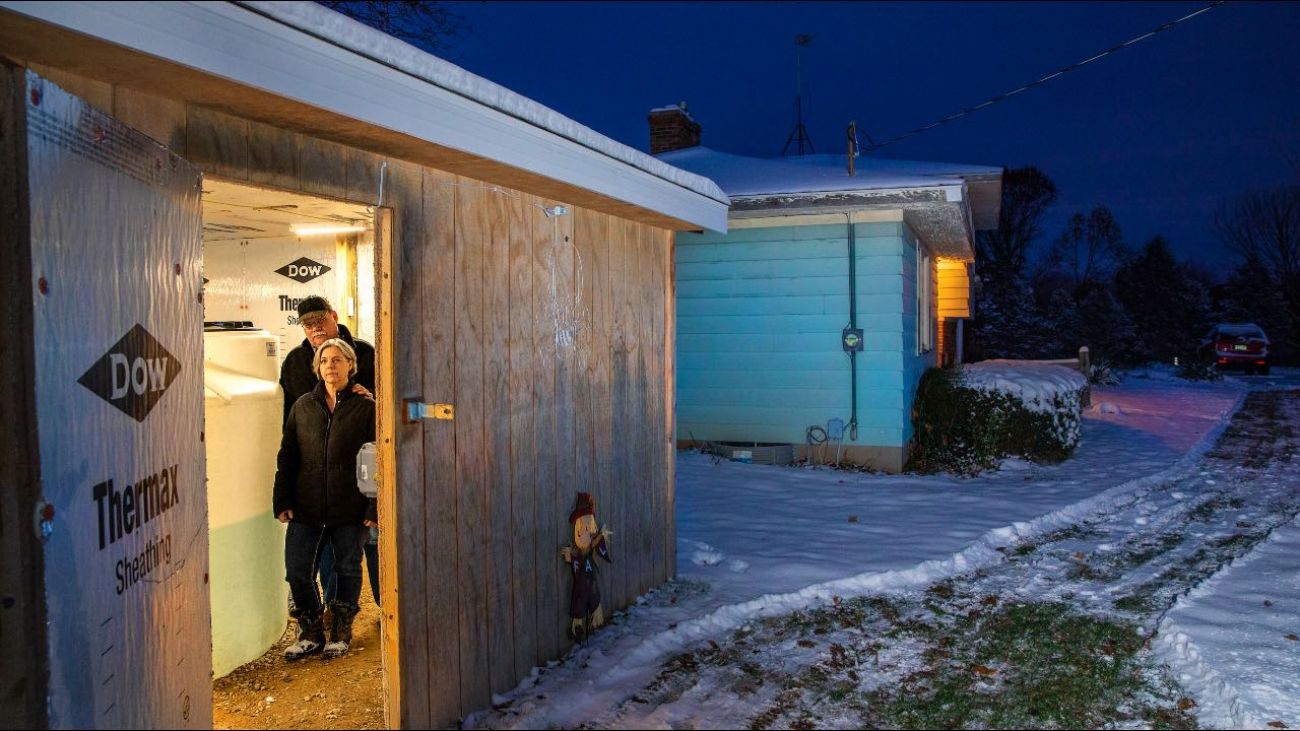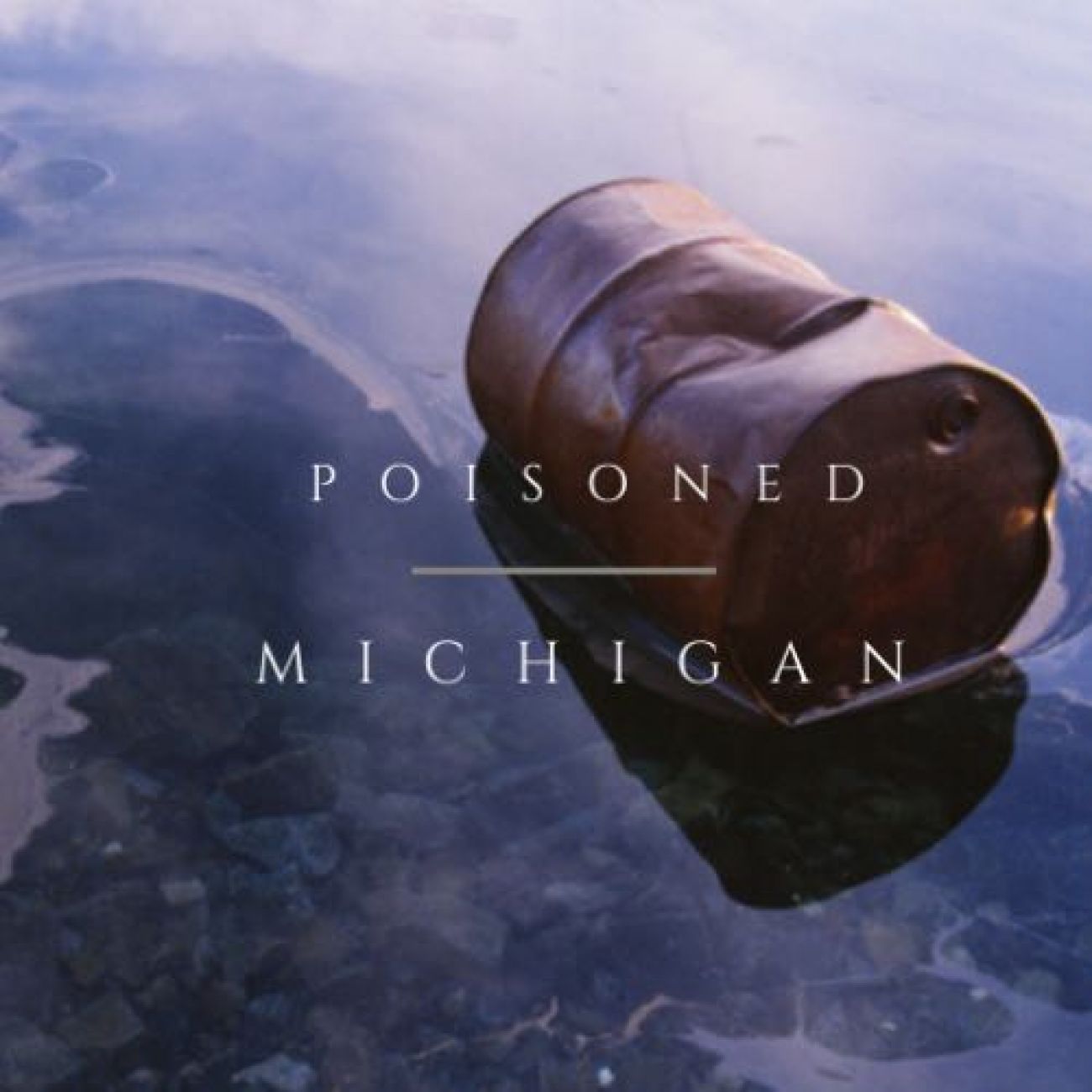 BELMONT – Terry Hula loves Christmas. So much so, she and her husband, Tom, bought a home 28 years ago that was surrounded by a Christmas tree farm.
Every summer, she celebrates Christmas in July, a gathering of her two daughters and grandchildren to watch Christmas movies, make Christmas cookies, exchange presents and play Christmas-themed games.
They were celebrating again in 2017 when state officials knocked on the door.
"That's when everything changed," said the 59-year-old retired preschool teacher.
The officials were from the state Department of Environmental Quality and the state Department of Health and Human Services. They came to warn her not to drink the water she, Tom and their children had consumed for decades because it contained high levels of the industrial chemicals PFAS.
The visit ended their dreams of selling their home for a profit and retiring. Now, Tom, 65, is still working and they're stuck with a home they can't sell. Those costs – along with those incurred by hundreds of other families in PFAS-laden communities – are just one piece of what's likely to be a wildly expensive contamination crisis.
Near Belmont in west Michigan, experts say the total cost of handling the crisis will be tens of millions of dollars, if not hundreds of millions. The Michigan state government has already spent $69 million on PFAS efforts across the state in 2018 and 2019 alone.
Wolverine World Wide, the company whose shoe manufacturing operations were the source of the pollution, is now the target of more than 400 lawsuits from families, nearby townships and the state hoping to recoup some of the costs.
That's easier said than done. Experts say chemical pollution often brings unforeseen costs and that pollution can outlive companies responsible for it. For lessons, they point to another chemical contamination crisis that preceded Wolverine by more than 40 years: In 1973, a company called Velsicol Chemical poisoned the town of St. Louis, Michigan, with the insecticide DDT and millions of residents statewide with the flame retardant PBB.
Decades later, the cleanup in St. Louis is ongoing. Officials estimate it will cost around $500 million when remediation is finished and another $5 million annually forever to maintain. The majority of the costs have been paid by state and federal taxpayers; Velsicol, whose parent company went bankrupt in 2000, paid about 10 percent, according to research from Alma College professor emeritus Ed Lorenz.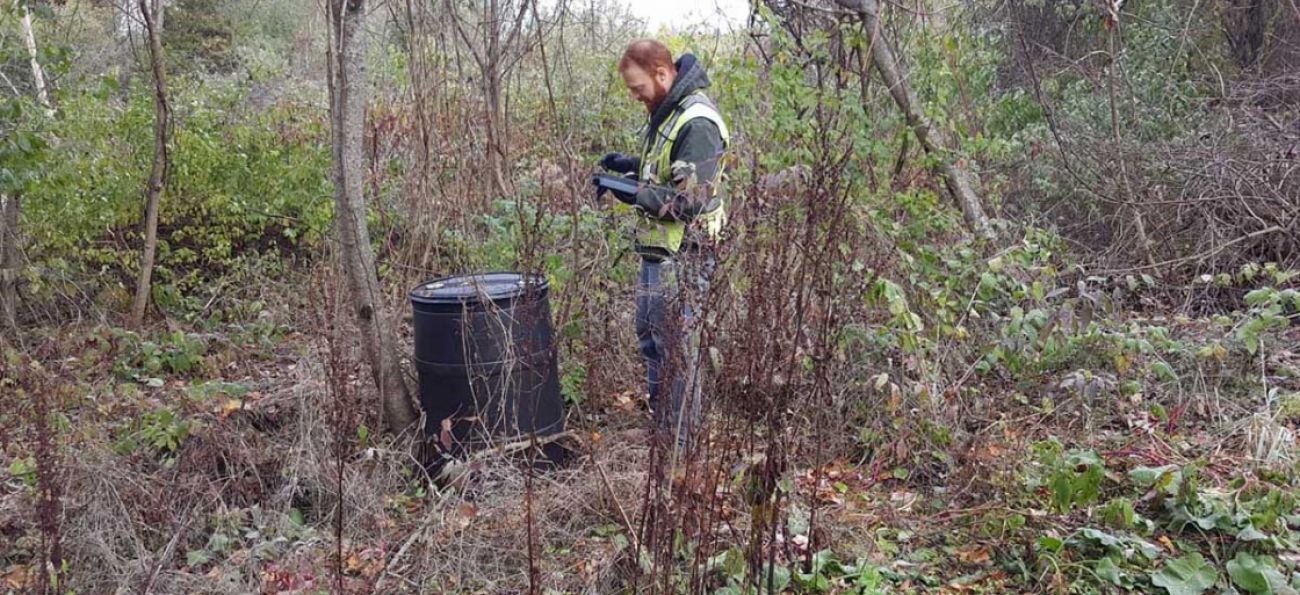 Communities contaminated with PFAS could suffer a similar fate without uncompromising legislation from the state, said Judith Enck, a former regional administrator for the Environmental Protection Administration under President Barack Obama. She and others say lawmakers must also rethink how industrial chemicals are regulated.
That wouldn't change the damage done in west Michigan, but would possibly help stop the next contamination crisis.
Mounting costs
On that day in 2017, as holiday cheer beat back the sweltering summer weather outside, the Hulas found themselves at the epicenter of Michigan's most widespread chemical contamination crisis in decades.
The Christmas tree farm that had so charmed the Hulas had stood over the former disposal site on House Street, where Wolverine World Wide dumped old leather hides from a nearby tannery.
Those hides had been treated with a chemical containing PFAS compounds to make them water-resistant. The compounds have been used since the 1950s to make non-stick cookware, stain-proof carpets and fabrics, makeup and firefighting foam.
PFAS, short for per- and polyfluoroalkyl substances, are still being studied, but they are linked to a host of health problems. They may affect childhood development, impair fertility, increase cholesterol levels, hamper immune systems and increase the risk of cancer. The Hulas wonder if the health problems they and their daughters have faced in recent years are a result of the contamination. They wouldn't elaborate on the nature of the health problems.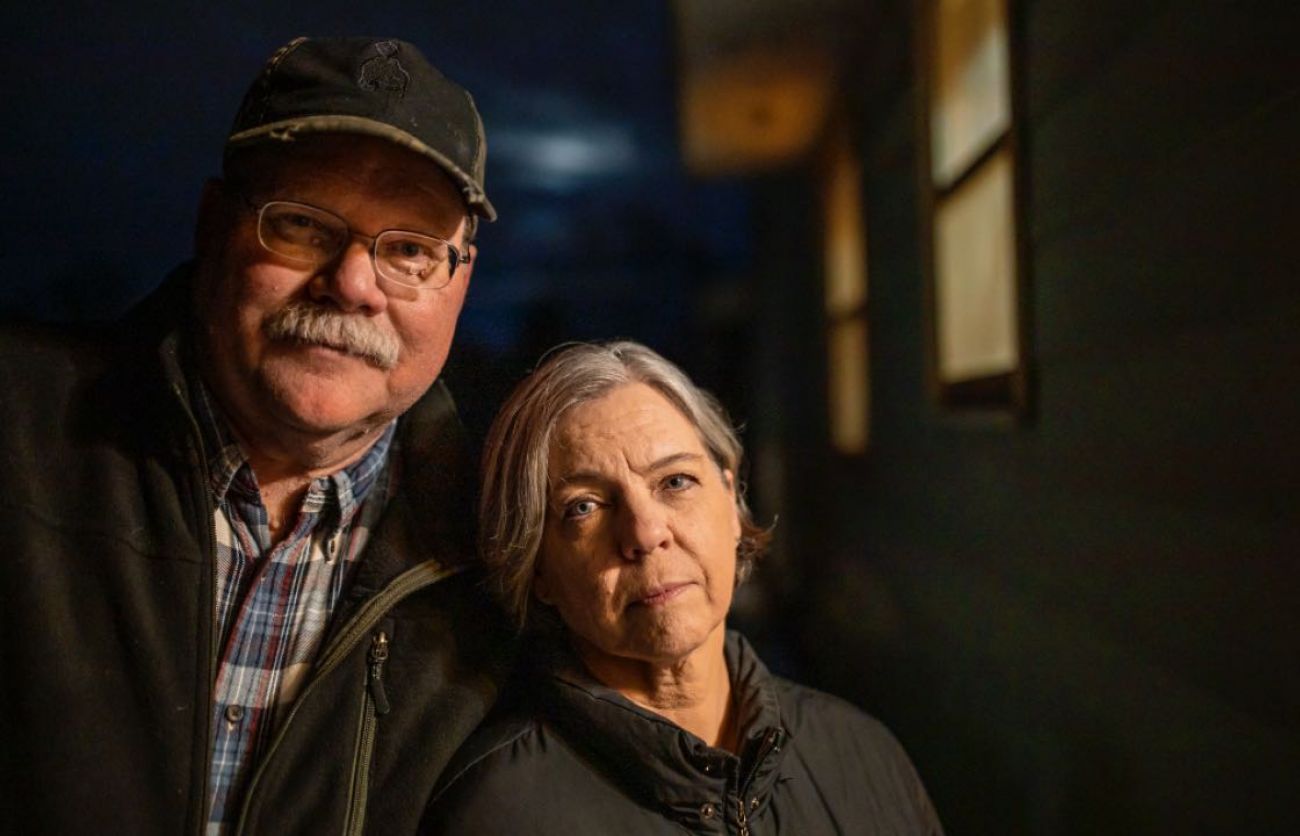 "It was Norman Rockwell," Tom Hula said of their years spent on the property raising their children. "You just had a good feeling. That's gone."
The Hulas' beige tri-level house sits on nearly 7 acres. Their property has apple trees, rolling hills and a swimming lake that's a short walk through the backyard. Tom Hula said selling their home was supposed to be their ticket to retirement.
Now, they get the water from a 1,500-gallon tank installed by Wolverine after their well failed in 2018, and Tom is working 12-hour days as a truck driver.
"In the case of the Hulas, I think the value loss was almost 100 percent," said Aaron Phelps, an attorney who is representing the Hulas and more than 400 other families in individual lawsuits against Wolverine. "Nobody's going to go buy a house that requires water getting trucked in twice a week."
Home values of his other clients declined 20 to 100 percent, Phelps said.
Their plight is writ large in Kent County and throughout Michigan, where communities are staring down what promises to be exorbitant expenses to tackle the PFAS problem.
The Hulas and other area families are suing Wolverine for health and property losses they've incurred due to PFAS. Phelps couldn't give an exact estimate, but if successful, it is likely the hundreds of suits could cost Wolverine millions of dollars. His cases are separate from three other class-action lawsuits against Wolverine and 3M, which manufactured the PFAS used in Wolverine's factories. The cases were recently consolidated.
And Wolverine, the state of Michigan and local governments have also spent millions of dollars combined on the House Street disposal site, largely on tests of drinking water wells. The separate water filtration systems Wolverine installed in most affected houses cost about $2.5 million before maintenance costs, state records show.
That doesn't include the ongoing maintenance of the Hulas' well, which the couple has heard costs the company about $900 per week.
"It's just a very tough way to live," Tom said.
When the Hulas' water tank was installed, there were indications a municipal water system would be extended to their area quickly — that's one of the main issues the state and nearby Plainfield and Algoma townships are fighting for in their suits against the shoe company.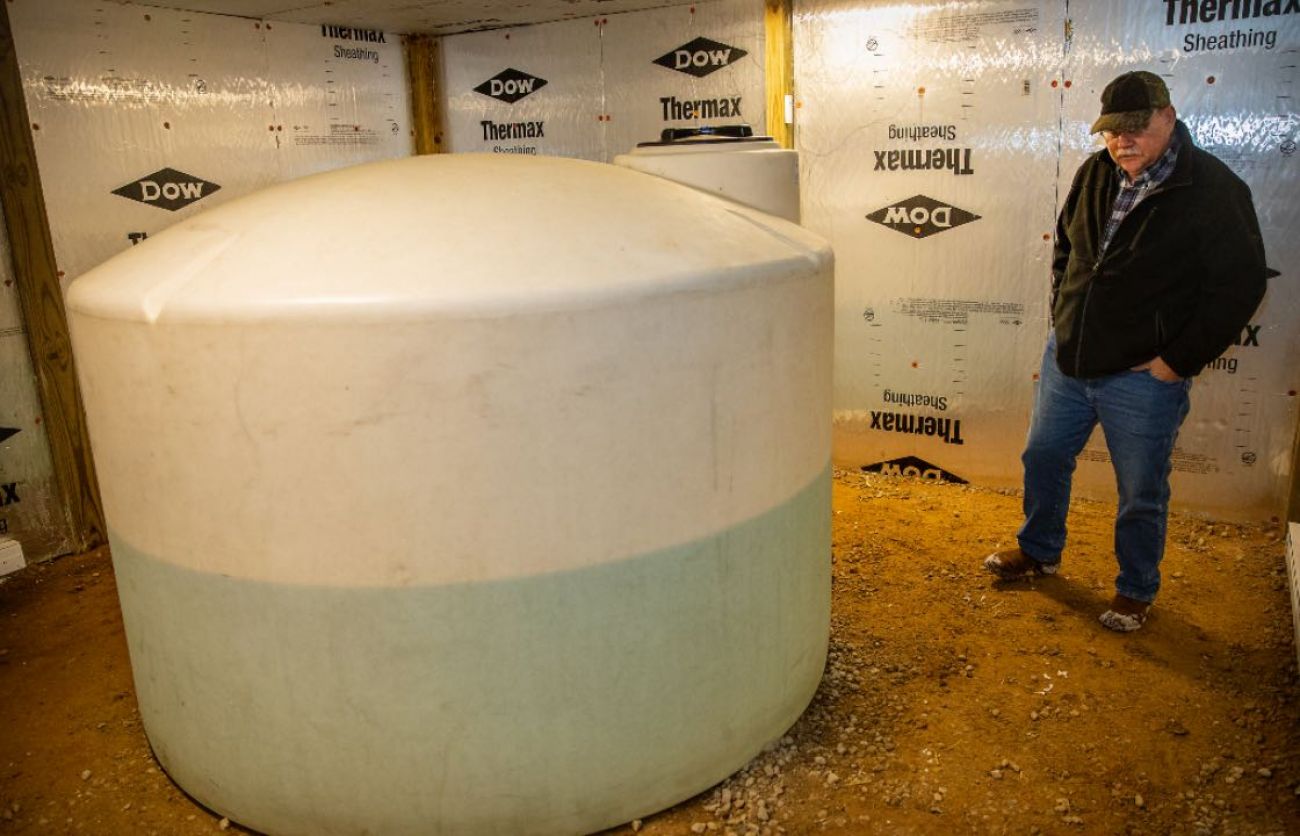 Wolverine has blamed 3M, which it claims should share the burden of remediation costs because it manufactured the PFAS used in Wolverine's factories. The company alleges 3M knew its products had PFAS in them but didn't warn their customers, and there are internal 3M documents that support the claim. The company has said it won't pay for the municipal water system without 3M, a move that caused negotiations between Wolverine and the townships to break down in December 2018.
When negotiations stalled, it became clear to the Hulas there wouldn't be a quick fix.
Terry retired before PFAS were discovered in their drinking water. Now, she rations water so they can make it to the next fill-up. She spends so much time trudging to and from the wooden structure shielding the barrel from harsh winter weather she's considering calling it her "she shed."
"They need to recognize that we have families in these neighborhoods, and clean water is important for us," Terry said. "Municipal water is that answer for us, and no one is coming up with that miracle that we're looking for."
Michigan Attorney General Dana Nessel declined to comment and Wolverine did not respond to multiple requests for interviews for this story. A spokeswoman for Nessel said she isn't ready to speak on the lawsuits until she's been briefed with "a very deep dive" on the issue, but provided a legal brief showing the state's argument that the whole house filters have "not abated the imminent and substantial endangerment posed by" PFAS.
Wolverine said those filters achieve the same goal a municipal water system would, so they shouldn't have to pay for the utility extension.
$700 million for clean water?
When completed, the municipal water system the state and townships are fighting for would cost nearly $70 million, said Doug Van Essen, the lawyer representing Plainfield and Algoma townships in their suit against Wolverine. The townships have already spent $500,000 on engineering plans, but have said they don't have the money to continue without Wolverine's help.
If Wolverine doesn't agree to pay for the municipal water system, Van Essen estimated the long-term costs of providing clean drinking water to the affected area will climb closer to $700 million.
"Reserving the kind of money that you know will conservatively cover all those costs, I think it is as much as 10 times more expensive compared to municipal water," Van Essen said.
The huge number incorporates long-term costs: The filtration and monitoring could be ongoing forever because PFAS don't naturally break down. But the estimate doesn't include costs of getting PFAS out of drinking water, which can tally millions of dollars, according to state documents obtained by Bridge.
Statewide, these costs are likely to be astronomical: In Oscoda, which also is contending with PFAS, the state estimated in 2018 that source control and remediation would total about $195 million.
Warning signs from St. Louis
For the 7,000-some residents of St. Louis, Michigan, a small town in the middle of the state, the legal battles ahead for PFAS victims are all too familiar. Fixing a chemical contamination crisis there from decades ago has already cost $180 million and will likely cost nearly three times as much when it's complete.
In the 1970s, a St. Louis-based plant owned by Velsicol Chemical produced the fire retardant polybrominated biphenyl (PBB). One day, workers mixed up bags of PBB with bags of cattle feed, shipping the chemical out to farms around the state. An estimated 9 million Michiganders ingested the chemical through dairy or meat. As recently as 2004, 60 percent of Michigan residents tested above average for PBB blood levels.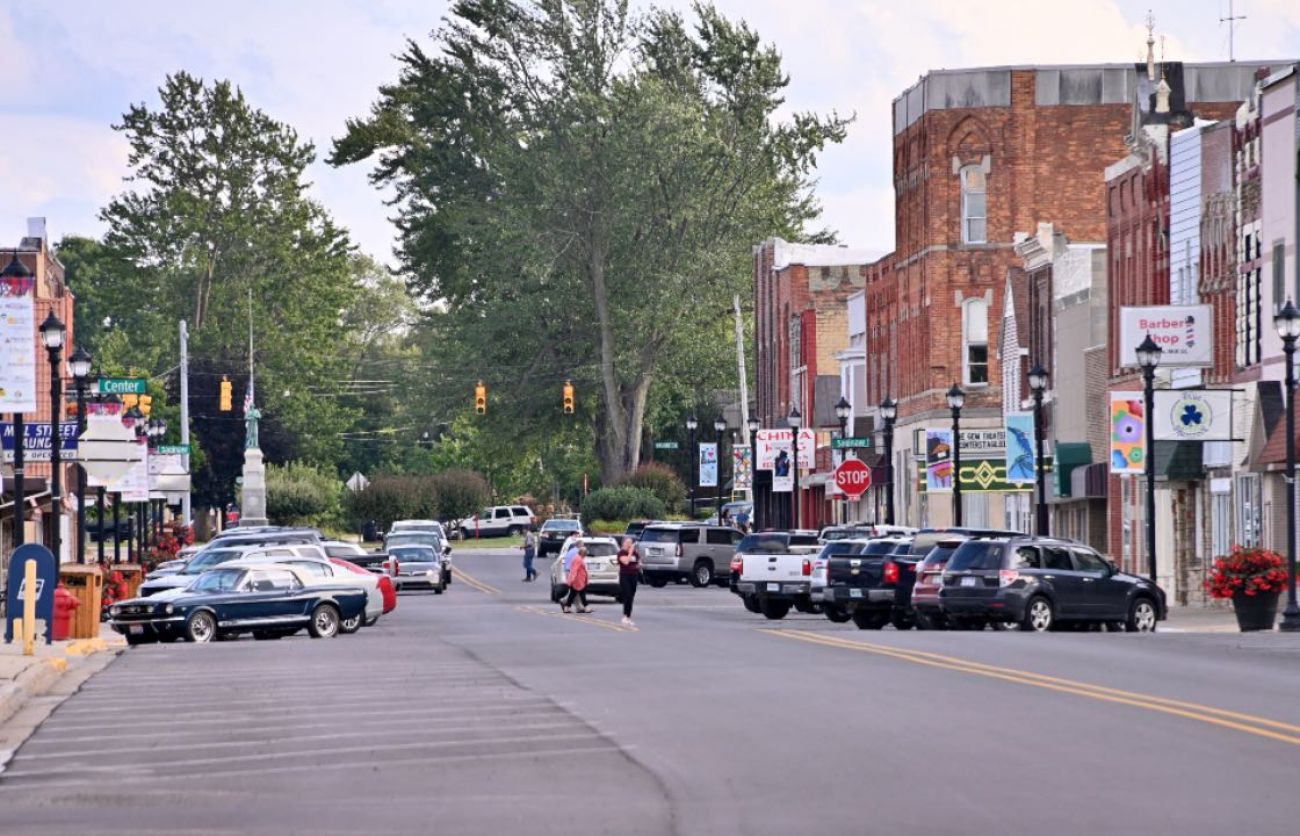 Velsicol also disposed of PBB and industrial waste in the area for years. Other chemicals, including the possible carcinogen DDT, have been found highly concentrated in local soil as recently as 2013 after residents said they'd been noticing birds dropping dead after eating contaminated worms.
PBB can cause a variety of health problems, including higher risks of certain kinds of cancer and higher rates of miscarriage. Researchers at Emory University have found those symptoms may be able to be passed down from generation to generation, impacting many more people than those initially exposed.
More than 40 years after the contamination was first discovered, St. Louis is still being cleaned up and its residents are still dealing with the fallout.
Thomas Alcamo, U.S. Environmental Protection Agency project manager for remediation at the Velsicol site, told Bridge that Michigan has spent $18 million to clean the site, while the U.S. Superfund contributed the remaining $162 million. Because the U.S. Congress let a tax on oil and chemical companies lapse in the mid-1990s, the Superfund money is coming almost entirely from federal taxpayers.
When the remediation is completed, Alcamo said it will cost about $500 million. And in around seven years, maintenance and operation of the site will be shifted to the state, which will cost approximately $5 million a year indefinitely.
Velsicol — the company responsible for St. Louis' plight — will have paid about $50 million to clean up the pollution it caused, said Ed Lorenz, a professor emeritus of history and political science at Alma College who has studied the PBB crisis in St. Louis for decades.
Velsicol succeeded "in avoiding the worst liability that they could have been held accountable for," Lorenz told Bridge. The company reached a $38.5 million settlement with the state in 1982, in which it agreed to bury and contain its contaminants in exchange for the state dropping the suit.
"The state gave them a complete pass on the future if they pay the tiniest fine," Lorenz said. "The state basically gave up its possibility of recovering something for a pittance."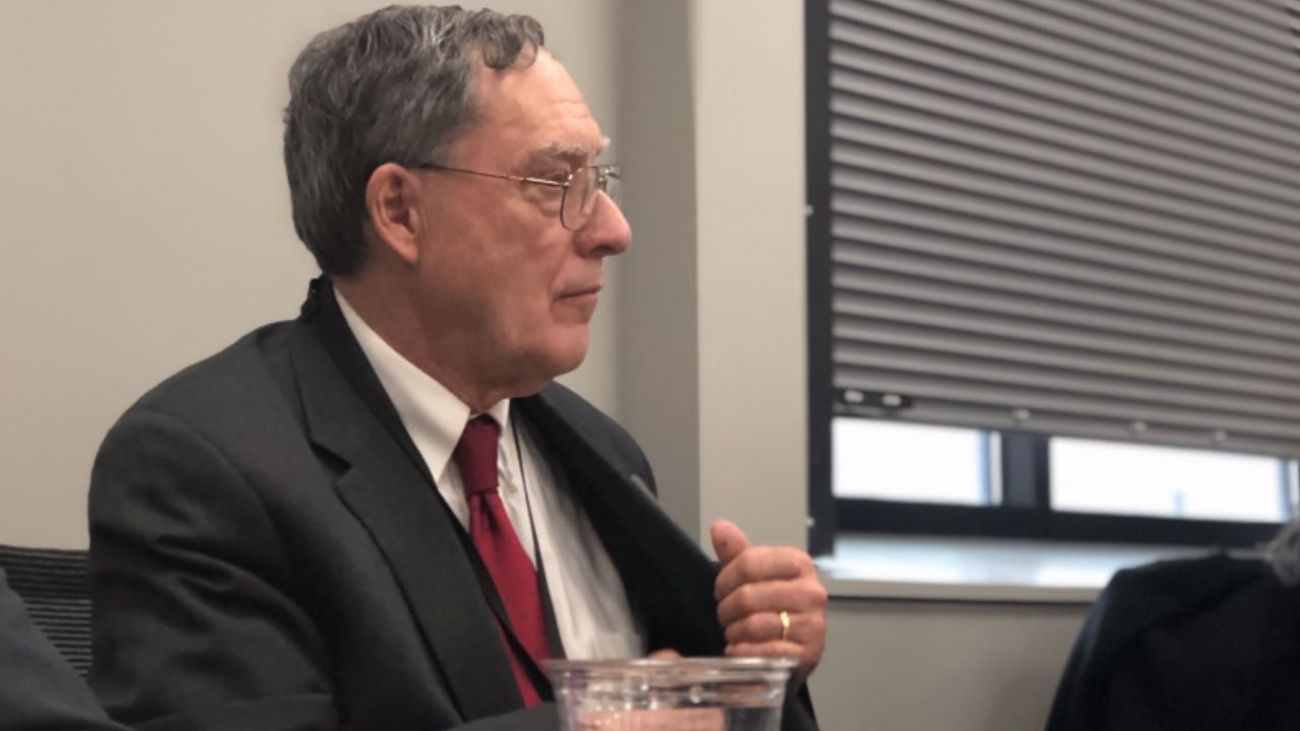 The assumption seemed to be that the crisis was over. A few years later, Velsicol was bought by Fruit of the Loom, which went bankrupt and shed its liability for the St. Louis site before being acquired again in 2002.
But the pollution containment didn't work. Decades later and millions of tax dollars spent, remediation is still ongoing, and there's no company left to pay for it.
The state's failure to secure funding for the St. Louis cleanup in the 1980s should be a lesson to state regulators now, Lorenz said: Get every dime you can.
"I would be very cautious about assuming — until you're sure — that you're getting enough assets out of them," Lorenz said of negotiations with Wolverine and possibly 3M. "If the taxpayers don't want to pay for the cleanup, they've got to really be careful about being low-balled by the lawyers for the other side. The cost of these types of cleanups can be massive."
What can be done
The fate of St. Louis is possible for communities like Belmont if no municipal water system is built, said Van Essen, the lawyer for the townships. Taxpayers could be victim to Wolverine's success or failure: Both bankruptcy or being sold to a company headquartered outside of the United States could dissolve it of its potential liability to west Michigan, Van Essen said.
"No one ever thought GM would go bankrupt, and yet it did," he said.
Enck, a former regional administrator for EPA and a fellow at Bennington College in Vermont, said the state and federal government have the legal resources to get what's necessary to fund cleanups if they're strategic.
The first priority is protecting public health, she said, which is also the stated goal of the Michigan attorney general. The Attorney General's Office has backed the townships' request for Wolverine to pay for municipal water to be extended to families relying on whole house filters, but has not said it plans to pursue remediating PFAS-contaminated groundwater.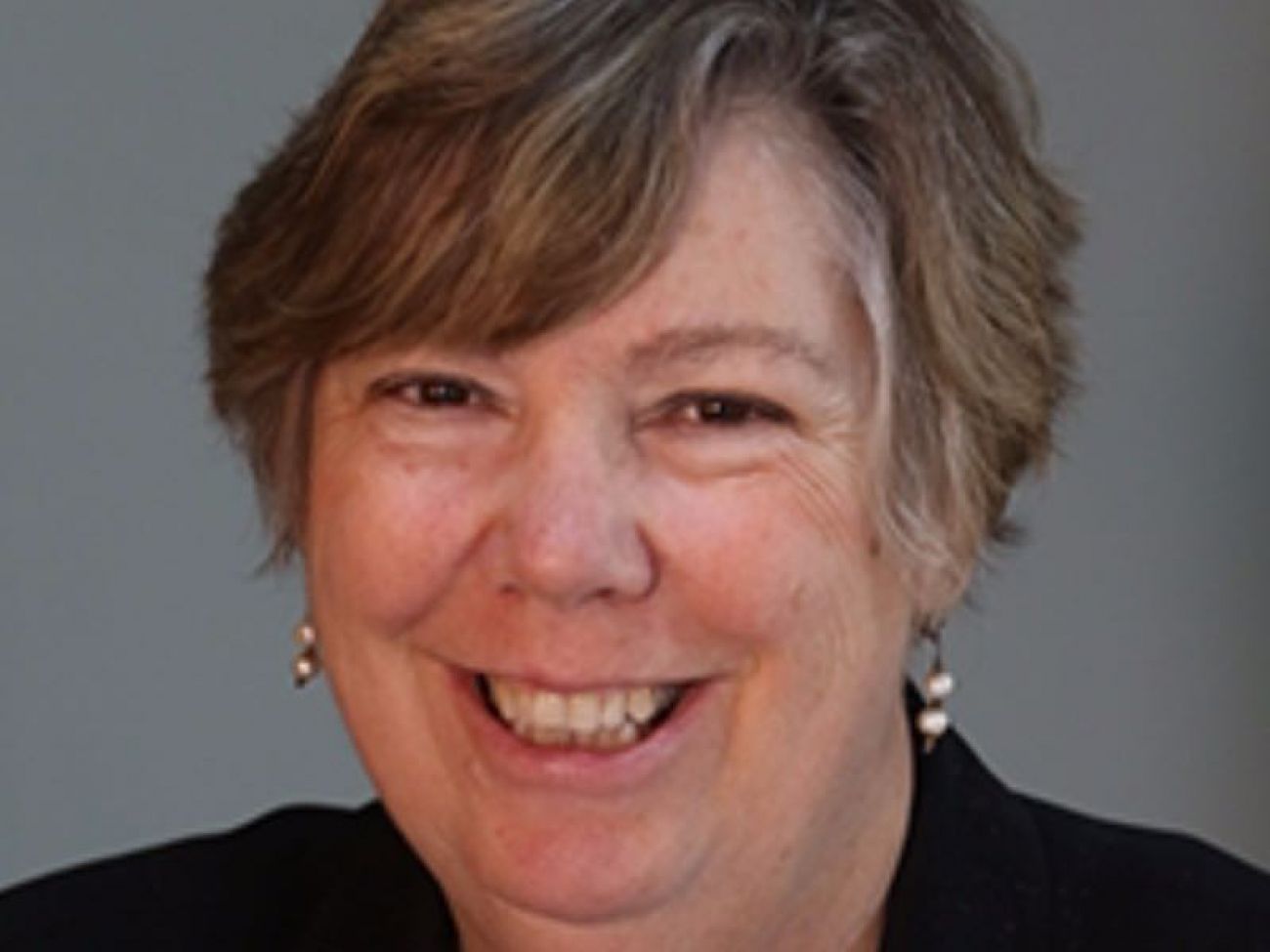 Enck said "it would be grossly irresponsible," however, for the state to leave PFAS in the ground even if locals already have an alternative clean drinking water supply.
"You do not want to write off groundwater resources," Enck said. "And that's what you would be doing if you didn't require the polluters to find the source of the contamination and treat it. That has to happen here."
The state won't say how much it is seeking from Wolverine, and Wolverine has said the mediation with the state is confidential.
James Bilsborrow, an environmental lawyer at Weitz & Luxenberg in New York, said one of the reasons for that is "it's not just Wolverine who probably should pay."
Efforts to sue 3M haven't come to fruition. Former Gov. Rick Snyder told former Attorney General Bill Schuette to sue 3M over PFAS contamination in July 2018. Schuette never filed the suit. Nor has Schuette's successor, Dana Nessel.
It can be a challenge to get states to negotiate for enough money because of the fear that they'll run a local jobs-creator out of business, Bilsborrow said.
"The State of Michigan doesn't want to drive an employer into bankruptcy today for something it did yesterday," he said. Instead, holding the company liable long term — like in the landmark settlement with tobacco companies in the late 1990s, under which the companies are still paying billions every year — can help maintain the funding source, he said, though it's never a guarantee.
No quick fixes
Terry Hula said she doesn't hold any resentment toward Wolverine. In fact, the couple bought two pair of shoes each from the company after learning about the contamination because they don't want it to go out of business.
But she's getting worn down.
"I take long drives to go get a cup of coffee, just sit in a parking lot somewhere for hours just to not be here for a while," she said.
This summer, Terry decided to skip Christmas in July for the first time in more than 20 years. Last summer, it seemed as if a resolution between the state and Wolverine was on the horizon. Now, it's clear no quick changes are coming.
"This year, my heart just wasn't in it. Maybe next year."
Michigan Environment Watch
Michigan Environment Watch examines how public policy, industry, and other factors interact with the state's trove of natural resources.
Michigan Health Watch is made possible by generous financial support from:
Our generous Environment Watch underwriters encourage Bridge Michigan readers to also support civic journalism by becoming Bridge members. Please consider joining today.
Only donate if we've informed you about important Michigan issues
See what new members are saying about why they donated to Bridge Michigan:
"In order for this information to be accurate and unbiased it must be underwritten by its readers, not by special interests." - Larry S.
"Not many other media sources report on the topics Bridge does." - Susan B.
"Your journalism is outstanding and rare these days." - Mark S.
If you want to ensure the future of nonpartisan, nonprofit Michigan journalism, please become a member today. You, too, will be asked why you donated and maybe we'll feature your quote next time!