Crush of poll watchers expected at Michigan election raises intimidation fears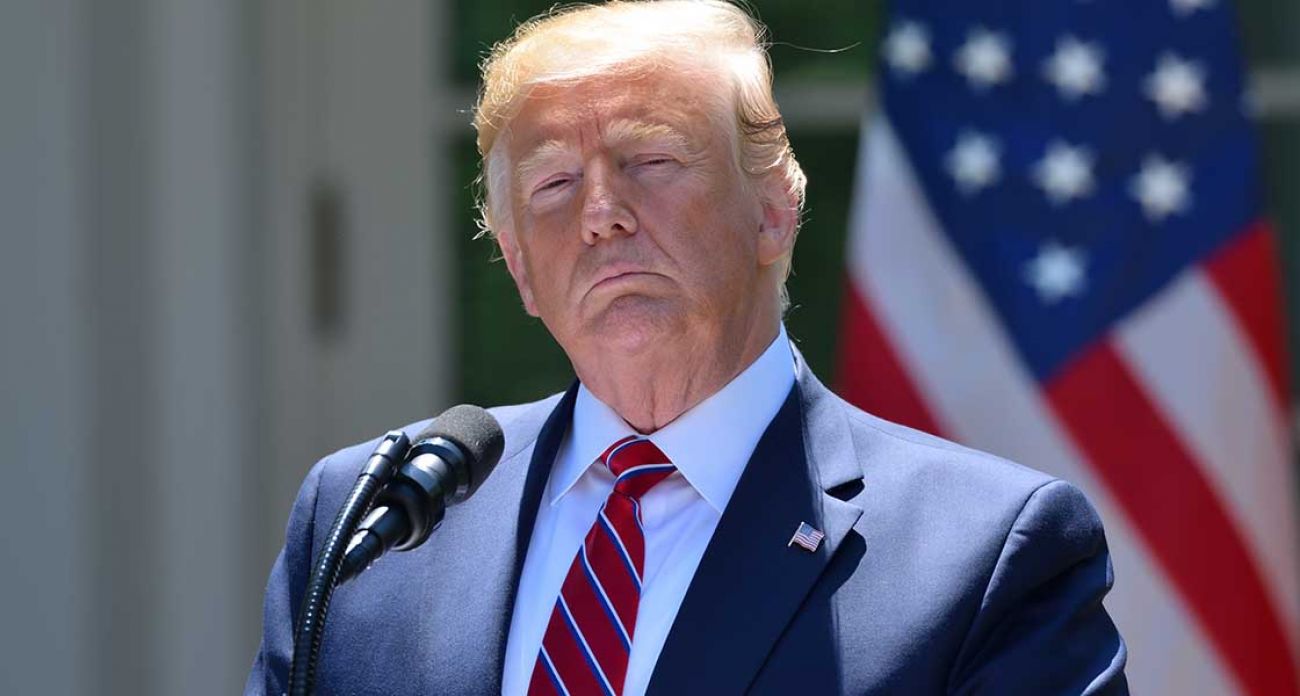 Michigan Government
Crush of poll watchers expected at Michigan election raises intimidation fears
Guardians against fraud or plain old voter intimidation?
That could be the debate Nov. 3, when thousands of poll watchers and challengers are expected to descend on precincts throughout Michigan. They're folks like Marian Sheridan, who leads the Michigan Conservative Coalition's Guard the Vote project and is training more than 100 volunteers to watchdog absentee ballot counting in Detroit.
"They're watching the process and seeing that things are running the way they should be… It needs to be a process that everyone trusts," said Sheridan, a grassroots organizer for more than 10 years.
Poll watchers and challengers are expected statewide, but particularly in communities of color including Flint and Detroit that traditionally vote overwhelmingly for Democrats.
Observers fear tensions will be heightened this year, in part because of President Donald Trump's call during this month's debate for his supporters to "go into the polls and watch very carefully" and also because of the expiration of a 1982 consent decree that required the national Republican Party get judicial approval for ballot security activities.
Democrats said they fear poll watchers might flout rules intended to protect voters' rights, frivolously challenge election workers, or delay counts to increase public doubt in the results.
Related:
Outside groups such as All Voting is Local, the ACLU, the Michigan League of Conservation Voters and the NAACP plan to have both poll watchers and poll challengers to watch for any issues at polling places, and the Michigan Attorney General's office will have a hotline available for the public to report incidents of potential voter intimidation.
"Voters should have confidence that those laws will be upheld," said Aghogho Edevbie, the Michigan director for All Voting is Local, a nonpartisan voting rights advocacy group.
"That being said, given the times that we live in and the tenor of the conversation that we're having as a country and as a state, local officials need to be cognizant of these rules and be prepared to enforce them."
Concerns about voter intimidation are "ridiculous," said Sheridan, who noted that she carefully trains volunteers.
"That's a distortion to try to flip intentions of watching over hundreds and thousands of absentee ballots into some form of voter intimidation," Sheridan said.
She noted that voters have good reason to be concerned about the integrity of the election. In Detroit, three-quarters of the city's absentee voting precincts were ineligible for a recount in the August primary because of what Sheridan called "chaos."
GOP poll challengers submitted affidavits in August alleging absentee ballot counters made several mistakes that, if true, would violate state election policies.
Her group plans to have at least one poll challenger assigned to each of Detroit's 134 absentee ballot counting boards at the TCF Center on Election Day.
Two kinds of poll watchers
Attorney General Dana Nessel said last week that her office is preparing guidance for law enforcement agencies on what's allowed at polling locations. Secretary of State Jocelyn Benson's office, too, has made clear what election watchers are allowed to do.
State law allows for poll watchers and poll challengers, but Nessel said it's important to "draw a line" between legal oversight and harassment, which is not allowed.
Election watchers with the widest-ranging abilities are called poll challengers. They must be registered voters appointed by political parties or another organization and show election workers an official challenger ID card issued by their party or organization.
Challengers can observe absentee ballot counters and election workers in voting precincts, examine voting equipment, inspect poll books and voter registration lists (without touching them), stand behind the election workers' processing table if they don't get in the way, stay in the precinct after polls close until poll workers finish their work and more. Any poll worker or election official who bars the challenger from doing what they're allowed to do can be charged up to $1,000 or sentenced to up to two years in prison.
Challengers can't talk directly to voters or approach them for any reason, including threatening or intimidating voters, and they can be kicked out for abusing the challenge process.
Conservative organizers told Bridge Michigan they train challengers that complaints should be made only when a violation is clear.
Poll challengers are allowed to submit official "challenges" to the precinct chairperson when they believe election law is violated and can challenge a voter's right to vote — but only if they have "good reason" to believe the voter isn't eligible to vote or they've already voted absentee.
Challenges can't be based on the "impression" that someone is an ineligible voter based on their race, ability, outward appearance, English language skills or other traits.
"Generally, these challenges are based on research conducted before Election Day," the Secretary of State's office noted in its official guidance. It's a misdemeanor offense for challengers to challenge voters just to annoy, harass or delay them.
In comparison, anyone can be a poll watcher.
They don't have to be a registered voter or appointed by a party or group, and they have far more limited rights. They have to stay in the public area of the voting precinct and can't issue any challenges. They have to abide by the same conduct rules that challengers do, including not being allowed to approach or talk to voters.
"We want people to feel like they understand what's happening and they know what's going on and that they can trust it," said Justin Roebuck, Ottawa County clerk. "To that end, it is open. We're not hiding anything."
It's when poll watchers — usually those who have little experience or training on what's allowed and what's not — get overeager that things could go awry.
Benson said the state is training election workers to identify voter intimidation and working with law enforcement to be prepared to "step in and protect voters."
"Our process is so heightened right now," Roebuck said. "Every presidential election the general basic issues of election administration become more politicized during a major election, but probably more so now than we've seen in a really long time."
Why this year might be different
That heightened tension is due, in part, to rhetoric coming out of the White House, where Trump for months questioned the security of U.S. elections and absentee voting and warned against the kind of widespread election fraud his own integrity commission was unable to find.
The president heightened concerns this month during the first debate with Democratic nominee Joe Biden, when he called upon supporters to watch for fraud at the polls and told the far-right group the Proud Boys to "stand back and stand by."
Kris Brown, president of the Brady Campaign, a nonprofit group that advocates against gun violence, said "there's really no overstating how appalling and dangerous" those debate comments were.
Trump "openly incited violence in an effort to suppress the vote," she said. Militia groups are already growing a more public presence in Michigan and other states, while Trump has used the language of war to recruit poll watchers. In a Monday text, his campaign urged supporters to join an "army" to "fight" for the president on Election Day.
"This kind of rhetoric is dangerous, and frankly the president and his campaign know that," Brown said. "This is particularly worrisome in a year where we have seen individuals and militia groups across the country use armed intimidation as a tactic for political means numerous times."
Michigan law doesn't bar guns at polling places. However, it's illegal for people to carry guns in places like churches and schools (which are often turned into polling places on Election Day) unless they have a licensed concealed carry permit. At those locations, people with a concealed pistol license can openly carry, but those without licenses cannot.
At locations that aren't specifically outlined as gun-free zones, people over the age of 18 are allowed to openly carry a gun without a permit as long as it's registered in their name. Still, voter intimidation is a crime — displaying a gun in order to impact voters' decisions could potentially be prosecuted.
Michigan has "pretty liberal open carry laws," Nessel acknowledged, "but of course, first and foremost, is the right to be able to vote without being intimidated or harassed or threatened."
Another potential issue is the 2017 expiration of a consent decree that has restricted "ballot security activities" by the Republican National Committee since the early 1980s.
The Democratic National Committee sued the RNC, alleging the party recruited off-duty police officers and other poll watchers to patrol African-American and Hispanic neighborhoods in New Jersey carrying revolvers and wearing arm bands that read "National Ballot Security Task Force."
A spokesperson for the RNC did not respond to requests for comment from Bridge on how or whether the consent decree expiring might affect the party's poll watcher mobilization plans.
"The president's rhetoric is concerning, but the rhetoric itself is designed to discourage people from participating in the election and to scare people about what they may find at polling places," said Eliza Sweren-Becker, voting rights and elections counsel at the Brennan Center for Justice at New York University.
There is a "clear bright line that voter intimidation and interference is illegal and we expect that those regulations, those restrictions will be enforced."
What's planned
Four years ago, under President Obama, the U.S. Department of Justice deployed poll monitors to precincts in 28 states, including Michigan (Dearborn Heights, Detroit and Hamtramck) to ensure voting rights and ballot access in compliance with federal civil rights laws.
U.S. Attorney General William Barr has not announced any similar federal effort this year, and Nessel said Michigan has not reached out to request polling place assistance.
"At this juncture, we feel pretty confident that we'll be able to handle this," Nessel said.
Nessel's office says they'll have staff on hand on Election Day to answer calls and emails from people who may witness voter intimidation.
Both the state Republican and Democratic parties plan to appoint official poll challengers to observe polling places and absentee ballot counting boards on Election Day.
Tony Zammit, spokesperson for the Michigan Republican Party, said they'll be recruiting "thousands of people across the state" to work as poll challengers on Election Day.
Zammit said poll challenger recruits are trained not to approach or talk to voters, and they're "watching to make sure that the process is kept fair and legal." They're hoping challengers' presence will deter voter fraud and catch instances in which poll workers break the rules, intentionally or not.
The vast majority of poll watchers recruited by the state Republican party are used to gather information that can be used to get out the vote, a party official told Bridge. For example, if the party thinks you plan to vote Republican based on existing data, they'll watch for you to check in at your polling place and send you messages when it seems you won't show up.
Zammit said the party will deploy challengers to both Democratic and Republican areas — though they're focusing on areas where there's potential for problems, including those where there were a substantial number of unbalanced absentee precincts.
Last year, the state Democratic Party hired a "voter protection director" who aimed to recruit 2,000 poll challengers, which will be at polling locations and absentee ballot counting boards statewide. The party also plans to have volunteer attorneys and other staff on hand on Election Day to answer a hotline for people to report voting-related issues.
David Becker, executive director of the Center for Election Innovation and Research, said it's best for state and local officials to be prepared to enforce election laws on Nov. 3 — and to act fast so voters don't walk away from the polls.
Voters should only interact with poll workers when they vote in person, said Roebuck, the Ottawa County Clerk, and they're not required to respond to anyone else who may talk to them. If a voter is in line by 8 p.m. local time, they'll be allowed to vote if they stay in line. And any voter can vote early via absentee ballot ahead of the election if they'd like to avoid the polls.
A potential influence on voter behavior one of the reasons advocates say the president's messaging is so dangerous, and why many of them are hesitant to repeat fears of problems at polling places.
"The most effective intimidation is the kind of intimidation that causes the voter themselves to say I'm not going to put myself in that situation," Becker said.
Bridge reporter Jonathan Oosting contributed to this report.
Only donate if we've informed you about important Michigan issues
See what new members are saying about why they donated to Bridge Michigan:
"In order for this information to be accurate and unbiased it must be underwritten by its readers, not by special interests." - Larry S.
"Not many other media sources report on the topics Bridge does." - Susan B.
"Your journalism is outstanding and rare these days." - Mark S.
If you want to ensure the future of nonpartisan, nonprofit Michigan journalism, please become a member today. You, too, will be asked why you donated and maybe we'll feature your quote next time!