Trump campaign lobbies Michigan lawmakers to ignore vote, give him electors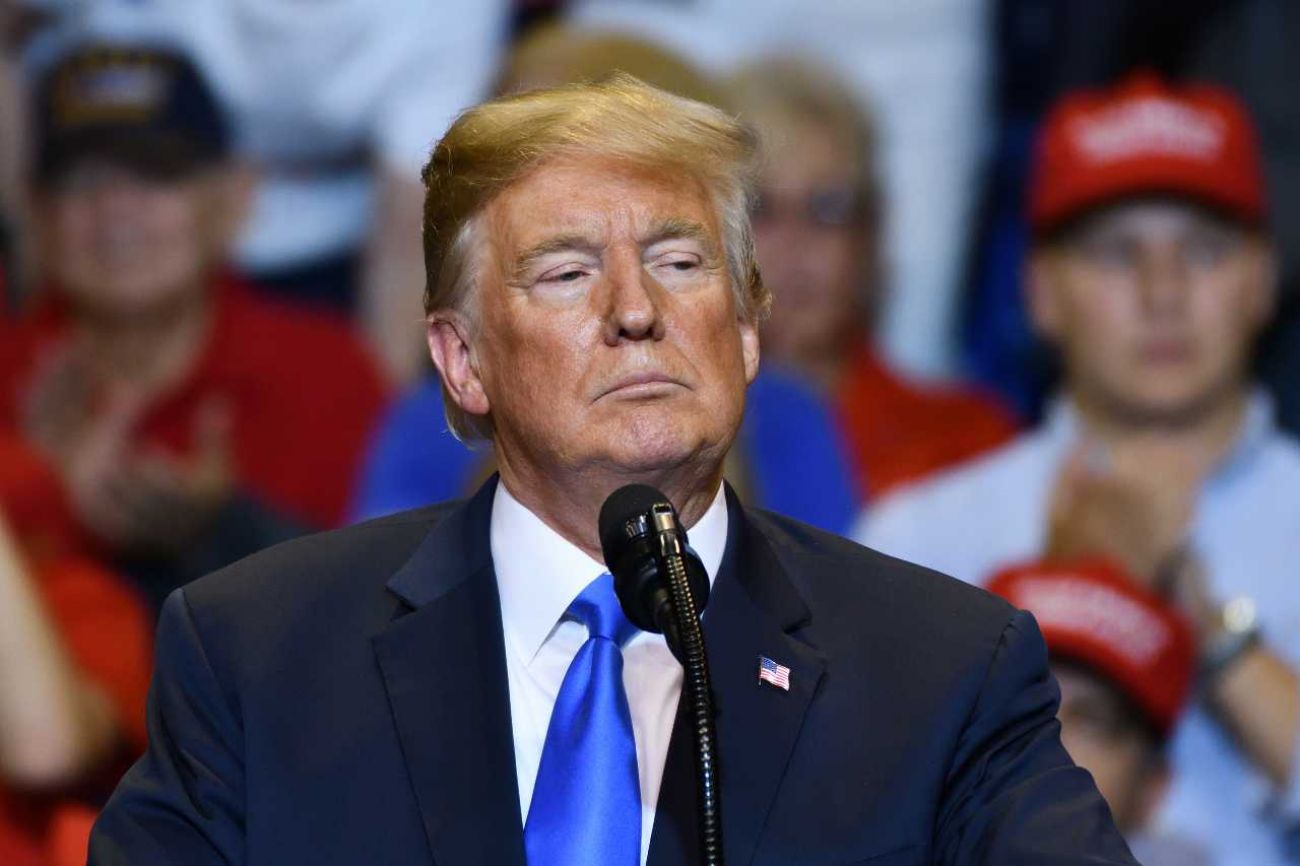 LANSING — After weeks of innuendo and unproven claims of voter fraud, President Donald Trump's campaign appears to be directly lobbying Michigan lawmakers in an attempt to overturn the statewide election that Democrat Joe Biden won by more than 154,000 votes.
In a Tuesday email to Republican legislators, a person identifying themselves as Kerrick Kuder of the Trump campaign's election day operations team alleged the MIchigan election was "compromised" and urged "dramatic and Constitutional measures to right this injustice."
The email claims the president wants Republican majorities in the Michigan House and Senate to approve a joint resolution to "allow Michigan to send electors for Donald J Trump to the Electoral College and save our country."
Related stories:
"All eyes of the country are looking at Michigan right now," states the email that Bridge Michigan has obtained.
Trump attorney Rudy Giuliani made a similar plea in a Wednesday afternoon videoconference call with Michigan Republican Party Chair Laura Cox, urging GOP activists to "pressure" state legislators into picking their own electors even though state law says they go to the winner of the statewide popular vote, in this case, Biden.
"Nobody is asking a Republican to commit a crime," Giuliani said. "But I am asking you not to be a coward. Don't let the bullies take advantage of you."
Legislators could face threats, he added.
"You have to get them to remember that their oath to the Constitution sometimes requires being criticized," Giuliani told activists. "Sometimes it even requires being threatened."
Sent Tuesday from a donaldtrump.com address, the email came the same day several GOP legislators received a phone message from someone who identified themselves as Angela McCallum, of the Trump campaign, that also urged legislators to appoint their own electors.
That's not going to happen, Republican Senate Majority Leader Mike Shirkey reiterated in a Tuesday night tweet.
'We do not know if these calls are legitimate, but we do know for certain that we will follow the law and follow the normal process regarding Michigan's electors," wrote Shirkey, R-Clarklake.
"Assertions that Michigan legislators have authority different from what is expressly found in state law are inaccurate. Any change would require intervention by our courts."
Shirkey spokesperson Amber McCann did not have a count on how many Senate Republicans received the phone call, which was first reported by MIRS subscription news service, but she said it was "enough for the majority leader to post his statement."
Kuder, previously identified as a deputy state director for Trump Victory in Iowa, did not answer a phone call from Bridge Michigan, and his voicemail was full. Bridge was not able to confirm if McCallum is working for the Trump campaign. There is an Angela McCallum from South Carolina on Twitter who identifies herself as part of the Trump campaign, but she did not respond to a direct message.
The Trump campaign did not immediately respond to questions from Bridge Michigan about the emails and phone calls.
The solicitations came the same day the state Senate Oversight Committee heard one-sided testimony from GOP poll challengers who flooded Detroit's absentee counting board last month. They complained about mistreatment and access but produced no definitive proof of fraud.
The president personally tweeted out video clips of the Tuesday hearing and is sending his personal attorney, Rudy Giuliani, to testify before the Michigan House Oversight Committee in Lansing at 6 p.m. Wednesday.
Pro-Trump activists are planning a candlelight prayer vigil outside the House Office Building where the committee will meet.
"Do you see the fraud hearings going on right now in Michigan?" Trump asked guests Tuesday evening at a White House Christmas party, where he teased a potential 2024 run if he is not able to overturn Biden's win this year.
The U.S. Constitution gives Legislatures the authority to determine how to select electors, who will meet Dec. 14 for an Electoral College vote that will officially determine the next president. Biden is in line for 306 electors, easily surpassing the 270 required.
Michigan and most other states decided how to appoint electors decades ago: By giving them to the winner of the statewide popular vote. That's written into Michigan law.
Shirkey and House Speaker Lee Chatfield, R-Levering, have consistently said Michigan's 16 electors will go to the winner of the popular vote, a pledge they reaffirmed two weeks ago after traveling to Washington D.C. to meet with Trump in the White House, where they discussed election results that the president is contesting.
"We have not yet been made aware of any information that would change the outcome of the election," Chatfield and Shirkey said in a joint statement after the Nov. 20 meeting. "We will follow the law and follow the normal process regarding Michigan's electors, just as we have said throughout this election."
Chatfield's office did not immediately respond to a request for comment on the emails and phone calls, purportedly from the Trump campaign.
The communications are a form of lobbying that the Trump campaign should be required to disclose and report under state law, said attorney Steven Liedel, who served as counsel to former Gov. Jennifer Granholm, a Democrat.
If they don't, the campaign could face penalties, he said.
"Someone could file a complaint with the Bureau of Elections. They're seeking legislative action, and that is the definition of lobbying, and it doesn't cost much to cross the threshold [to require disclosure]."
As for the request itself, there's "no mechanism in Michigan law" allowing the Legislature to ignore the popular vote and pick their own electors, Liedel said, noting any change to current statute would require signature by Gov. Gretchen Whitmer, a Democrat who served as a national co-chair to President-Elect Joe Biden's campaign.
"It's like trying to overturn the results of a football game after it's over by trying to change the rules after the fact," Liedel said. "That's just not fair play, and really, these folks are basically proposing a form of a coup."
We're not just a news organization, we're also your neighbors
We've been there for you with daily Michigan COVID-19 news; reporting on the emergence of the virus, daily numbers with our tracker and dashboard, exploding unemployment, and we finally were able to report on mass vaccine distribution. We report because the news impacts all of us. Will you please support our nonprofit newsroom?