Oversight board flags 'deterioration of care' at Detroit Medical Center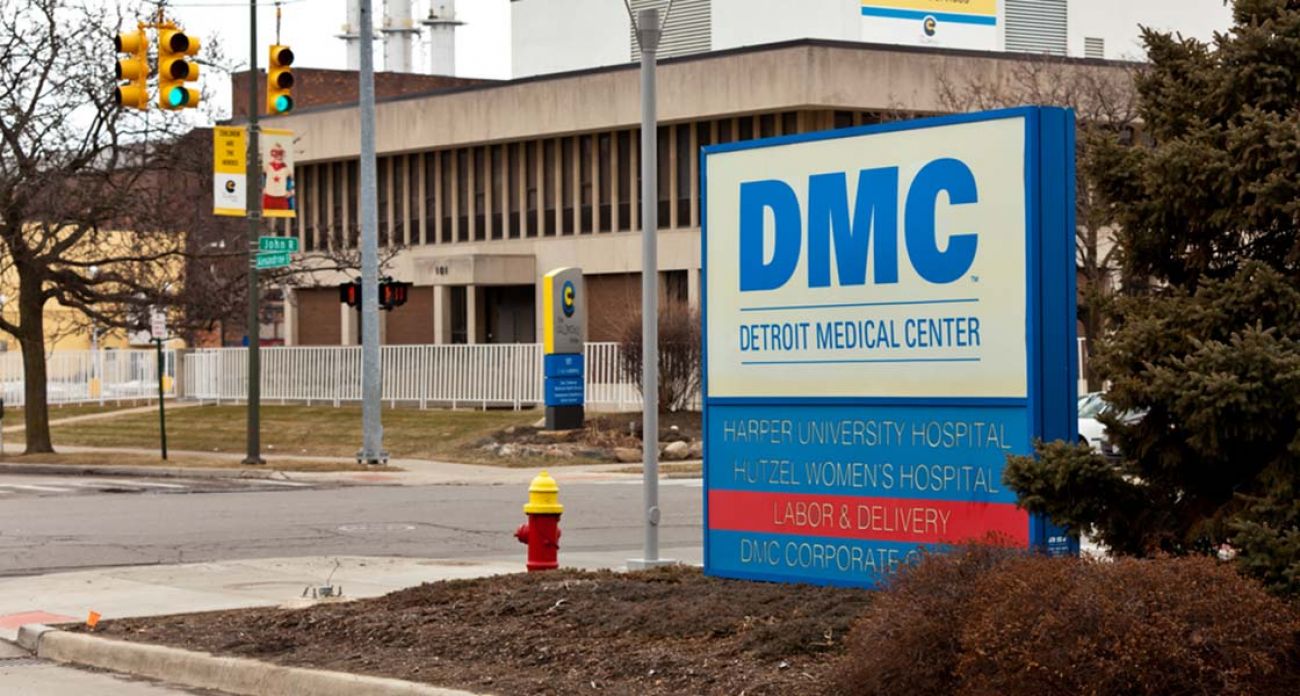 Citing among other things, "the perceived deterioration in the quality of patient care," an oversight board is raising concerns about the Detroit Medical Center's commitment to the community after becoming a for-profit hospital.
The Legacy DMC Board is charged with overseeing a complex, 10-year agreement that allowed the then-nonprofit hospital system known for its indigent care and research to be sold to the for-profit Vanguard Health Care in 2010. Vanguard, in turn, sold the system to its current owners, Dallas-based Tenet Healthcare, in 2013.
Central to the 2010 agreement – and to the concern of many Detroit-area residents – is that a for-profit owner would continue to provide charity care and invest in the eight-hospital system that includes Children's Hospital of Michigan, Detroit Receiving Hospital, Harper University Hospital, Huron Valley-Sinai Hospital, Hutzel Women's Hospital, Rehabilitation Institute of Michigan, Sinai-Grace Hospital, and DMC Heart Hospital. The agreement also dictated a new owner assume responsibility DMC's debt.
The deal was brokered in part by then-CEO of DMC, Detroit Mayor MIke Duggan. Then-Attorney General Mike Cox signed off.
Each year since then, the DMC's owners have generally met the commitments in the deal, said Joe Walsh, president of the Legacy board.
This past year, however, reports of dirty instruments, failed quality inspections, and criticisms and lawsuits by its own doctors and nurses have called into question DMC's commitment to quality, according to the letter signed by Walsh and Legacy board chairman Richard Widgren and addressed to John Thurber of the Attorney General's Corporate Oversight Division. (Read the report)
Though the Legacy board didn't cite specific care issues, "there's a relationship between quality of care and research and the type of doctors" that work for a system, Walsh said.
Attorney General Dana Nessel on Monday released the DMC Legacy letter, dated May 30. DMC officials did not respond immediately to a request for comment.
However, in a June 6 letter to Legacy, DMC CEO Anthony Tedeschi wrote the DMC is a much better position now than it was in 2010 as a struggling nonprofit.
"Today, instead of a situation where the neediest Detroiters would have been hit hardest, thousands of jobs were in jeopardy and an exodus of highly trained and motivated caregivers loomed, we have a strong and stable DMC," Tedeschi wrote.
The report, he wrote, "fails to reflect the reality of DMC's performance and will instead damage the DMC and its relationship to the community at-large."
Officials with the Michigan Health & Hospital Association declined comment.
The Legacy board also accused DMC executives of withholding detailed financial information about expenditures for research and education. Such records would show how the system continues its commitment to a "historic research mission" and to "preserve the facility and equipment improvements," according to the report.
The report may be closely watched in the healthcare industry, as market forces reshape the landscape, as well as among advocates for the poor in Southeast Michigan and those concerned about the reputation of the region as a leader in medical research.
"This is the problem when you move from a community nonprofit to a for-profit hospital," said Marianne Udow-Phillips, executive director for the Ann Arbor-based Center for Health and Research Transformation, a non-profit that studies health care and economic trends.
"By law, their responsibility is to their shareholders. That's a different model," she said. What happens now, she added, "is yet to be determined."
The Legacy board met with both DMC executives and senior Tenet executives in 2018 about "the perceived decline in DMC's status as a teaching and research hospital, the need to meet its research and education commitments, significant concerns about the perceived deterioration in the quality of patient care, and the negative impact on DMC's clinical reputation as a result of failed inspections," according to the letter.
The responses - both verbal and written - "did not allay Legacy's concerns," the report continued.
The DMC has continued its mission to provide for indigent care, although that may be as much a result of the Affordable Care Act, which made medical coverage more accessible to many underserved patients as any agreement, Walsh said.
Moreover, DMC not only met, but exceeded, its $850 million commitment for large-scale capital improvements, he noted.
What happens now, though, is unclear. The board has no enforcement power.
"We hope that DMC will evaluate and take the appropriate action," Walsh said.
Nessel issued a statement saying her office is concerned by questions raised in the Legacy report "it does not appear at this time that there is any actionable breach of the covenants reflected in the report."
Facts matter. Trust matters. Journalism matters.
If you learned something from the story you're reading please consider supporting our work. Your donation allows us to keep our Michigan-focused reporting and analysis free and accessible to all. All donations are voluntary, but for as little as $1 you can become a member of Bridge Club and support freedom of the press in Michigan during a crucial election year.