Announcing the Michigan Trivia Championship!
Bridge Magazine has partnered with Sporcle Live, the state's premier pub trivia company, to bring you live bar trivia all about Michigan. Hosted at twenty-plus venues across the state as a part of our 2018 Michigan Truth Tour, we're giving you the chance to win $1,000 and the title of Michigan Trivia Champion!
Related:  Michigan Trivia Championship Toolkit
Entering the competition is free and easy. Grab a group of friends and show up at a participating venue, listed below. A Sporcle Trivia Host will be there to run the show. Check out this short FAQ or watch the video below for a quick rundown on Sporcle Trivia works:
After an hour of trivia, every team in the bar will tally their points. The first and second place teams from each venue will qualify to compete in their local Michigan Trivia Championship, where you can battle for the $1,000 Grand Prize!
The West Michigan Trivia Championship will be hosted in Kalamazoo, Grand Rapids, and Springfield on April 17, 18 and 19. The championship competitions will be held in Grand Rapids and Springfield on April 29th. Keep your ears open for info on the East Michigan Trivia Championship, coming this fall!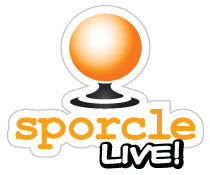 Want to increase your odds of winning? Get a serious competitive advantage by registering for the competition right here right now! Competitors who register ahead of time will receive a bonus clue to improve your score and a free subscription to Bridge Magazine.You can also prepare by checking out our Michigan Trivia Championship Toolkit.
Ready to mark your calendar? Pick a date below! We can't wait to see you there.
Grand Rapids
Tuesday April 17
Wednesday, April 18
Gipper's Bar and Restaurant, 7:30PM

JD Reardon's, Grand Rapids, 8PM

Slows Bar BQ, 8 PM
Thursday, April 19
FINAL Sunday, April 29. Location and time to be determined.
Kalamazoo & Springfield
Tuesday April 17
Hangar Bar and Grill, Kalamazoo, 9PM

Louie's Trophy House, Kalamazoo, 7PM

Territorial Brewing Company, Springfield, 7PM
Wednesday, April 18
Green Door Distilling, Kalamazoo, 6:30PM
Thursday, April 19
The Green Top, Kalamazoo, 8PM
FINAL Sunday, April 29 at Territorial Brewing, Springfield. Time to be determined