2020 Michigan U.S. presidential election
Articles
From zero tuition to student loan bailouts, Democrats campaigning in Michigan's March 10 primary are proposing big changes to higher education. Some question the feasibility of the proposals.
With the Michigan primary just weeks away, Bridge Magazine is unveiling its 2020 Fact Guide to help frame the debate and separate rhetoric from facts.
Michigan has only 16 electoral votes among the 538 in the Electoral College that decides the U.S. presidency. But the state is expected to be a key battleground for Democrats and President Donald Trump.
Lower (or free) college tuition? Erasing student loan debt? Democrats running for president have big ideas about cutting the cost of higher education. Here's a primer on where each candidate stands.
Democratic presidential candidates' plans for water quality, climate change and other environmental issues could have major effects on Michigan.
Democratic presidential candidates are rolling out plans to fight PFAS, improve water quality and fight climate change. There's less talk about the Great Lakes before the March 10 primary, which some call a glaring omission.
Gov. Gretchen Whitmer stands in spotlight, as she delivers Democratic response to President Trump's State of the Union address. Republicans say all she's delivered is broken promises.
Gretchen Whitmer says 'Americans are hurting,' especially in Michigan, which is expected to be a battleground state in this year's presidential election.
Michigan farmers and business groups endorse the clarity they say the Trump rule brings to commercial practices. Environmentalists warn that wetlands would vanish and pollutants increase in the state's lakes and streams.
The United States-Mexico-Canada Agreement is expected to provide some boost to the auto industry in the short term, but economists warn it may harm manufacturing jobs in the long run.
Michigan's presidential primary is March 10. Here's a look at how the contenders would change health insurance.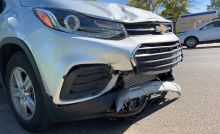 Presidential hopeful Bernie Sanders claims car insurance rates will fall with his Medicare for All plan. He doesn't mention that they're expected to change anyway this year.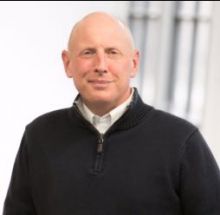 With Michigan expected to play a crucial role in national election politics, Bridge is launching weekly coverage of issues in the race. We also are launching the Michigan Fact Squad to scrutinize political ads.
Experts say Medicare for All would extend health care coverage to more than 500,000 Michigan residents and end expensive costs that can make it unaffordable. But residents and businesses in Michigan would face significant tax hikes, and private insurance workers could lose their jobs.
Bills in Lansing would legalize the sale of discounted Canadian drugs to Michigan. But the measures face a host of obstacles, not least from Canadians worried about protecting their own supplies.