Articles
Greeting supporters on busy streets, touring businesses, heading for the coast, all four Michigan Republican governor candidates scrap for votes as the GOP race turns heated.
Republican running for governor says tax could be gradually reduced to zero without cutting schools or public safety.
One candidate doubts the value of a math major. Another likened a stronger public records laws to the Mueller probe, and not in a good way.
Public meetings that attracted just a few folks have grown bigger and louder since Bridge revealed conservative changes to Michigan K-12 social studies standards.
References to gay rights, Roe v. Wade and climate change have been stripped from state K-12 social studies standards. Democrats on the state school board have the votes to block the changes, and vow to do so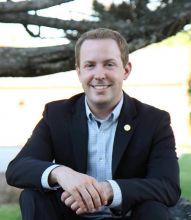 In dueling speeches, Knezek, a Democratic state senator, and Republican Sen. Patrick Colbeck duke it out over controversial changes to Michigan social studies standards.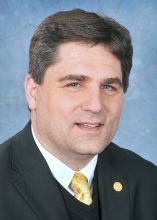 The state senator and Republican gubernatorial candidate defends his work helping revise Michigan's social studies standards.
Sen. Colbeck accuses Bridge Magazine of overstating his role in revising state social studies standards. Bridge responds.
Abortion, climate change and gay rights are gone from proposed new social studies standards. State Sen. Patrick Colbeck and conservative groups gained influence on what will taught in Michigan classrooms.
Three books in four days: Lessons from would-be chief executives. (You'll never guess who worked as a 'head potato boy') Oh, and there will be a quiz.
Schuette continues to fend off attacks about inherited property in a U.S. territory, as Republicans spar over financial holdings.
The robots are coming, and it's a good thing, says state Sen. Patrick Colbeck, an engineer, who argues for continued investment in STEM programs in Michigan public schools.
Republican candidates for governor Patrick Colbeck said on a video he fears Muslims are trying to bring "sharia law" to Michigan and "exercise influence" by reaching the state's top political post. Democrat Abdul El-Sayed was his target.
The candidate for governor and tea party favorite tries to connect his early support for RTW to Michigan's post-recession economic recovery. Did he go too far?