Academic State Champs: Top 10 large Michigan school districts for growth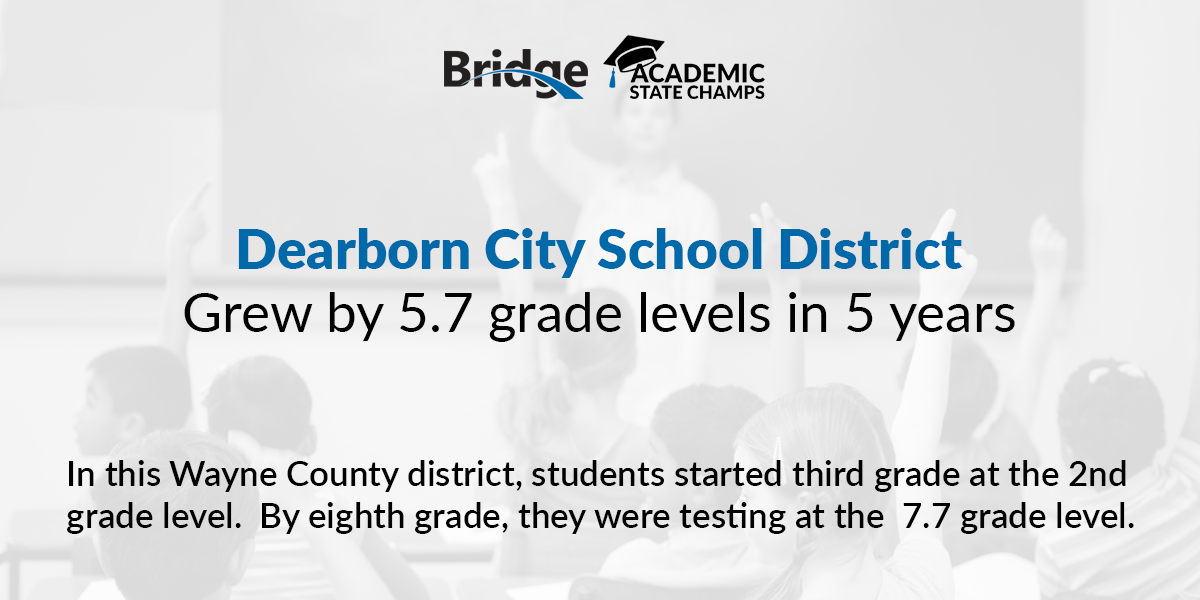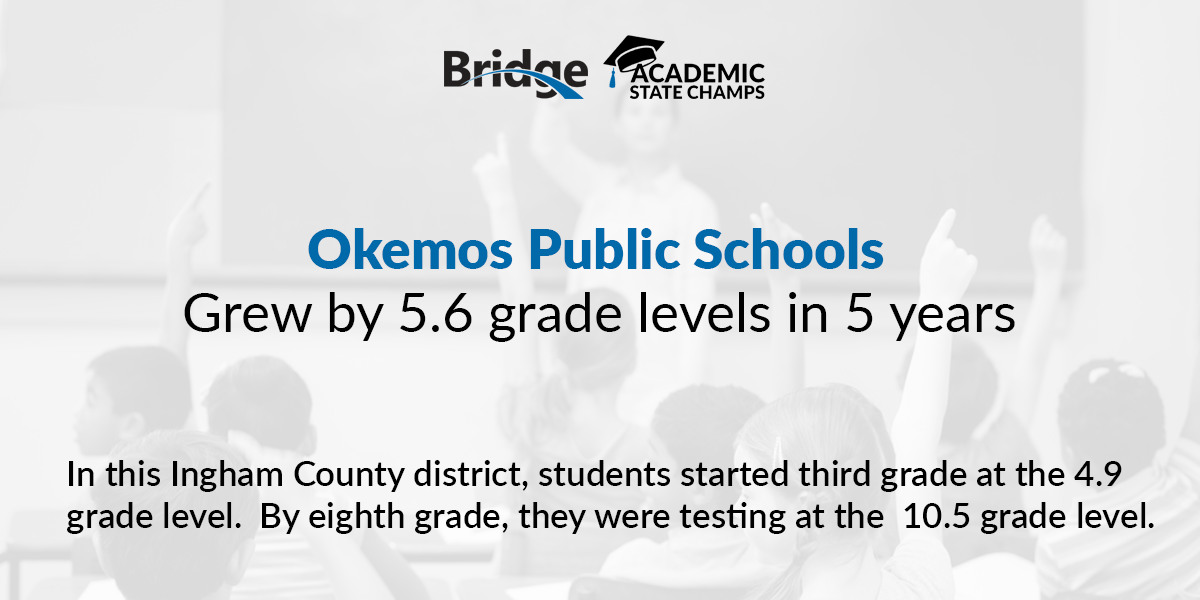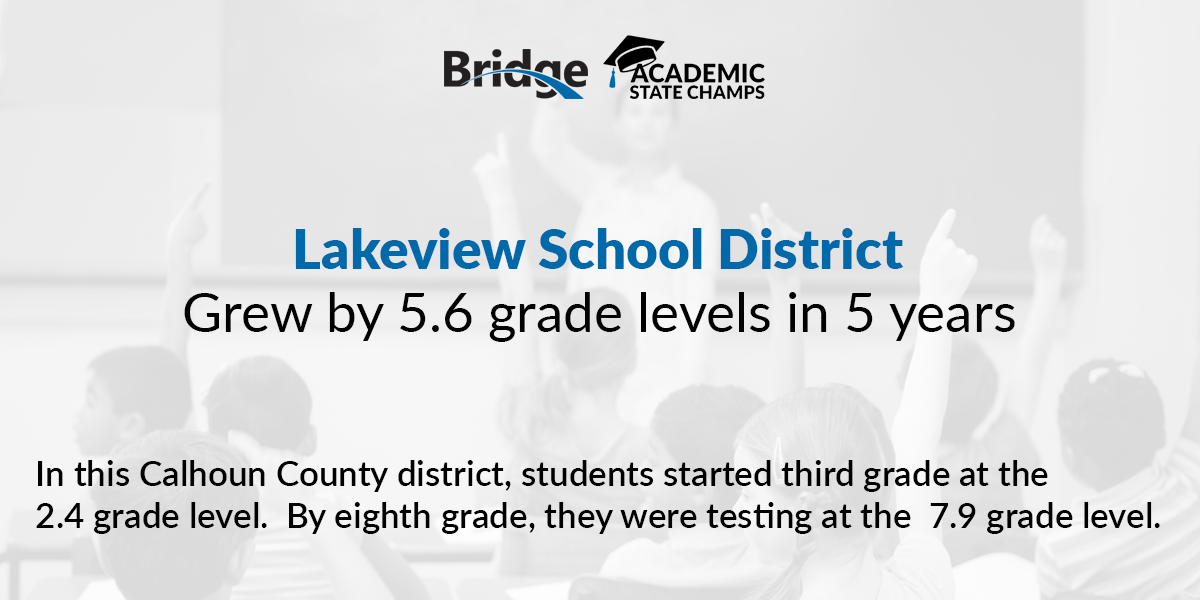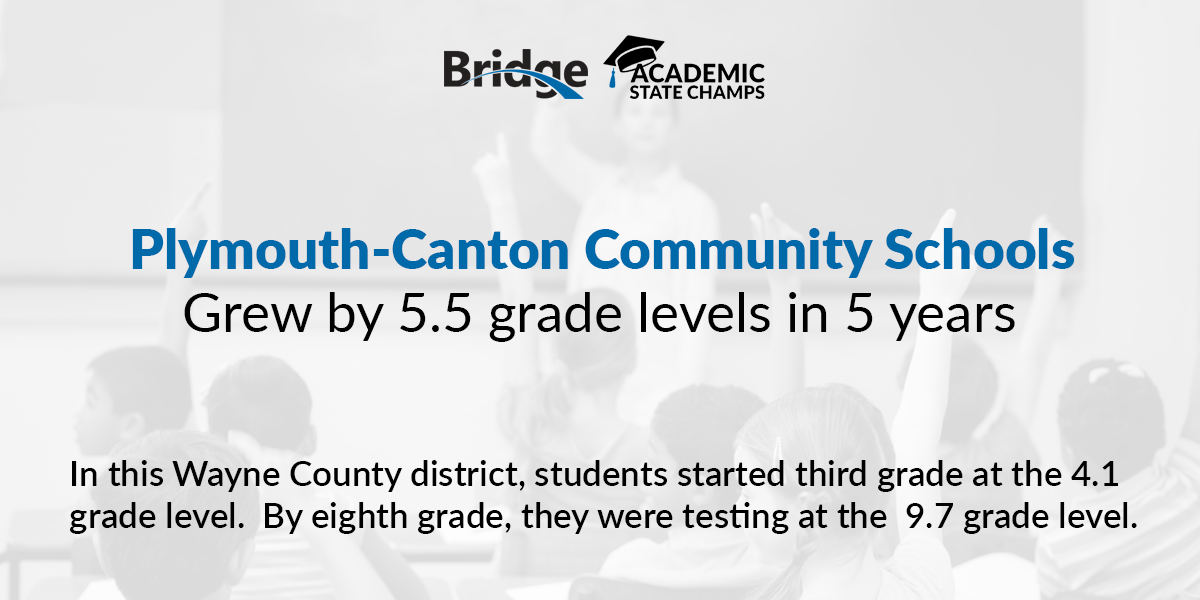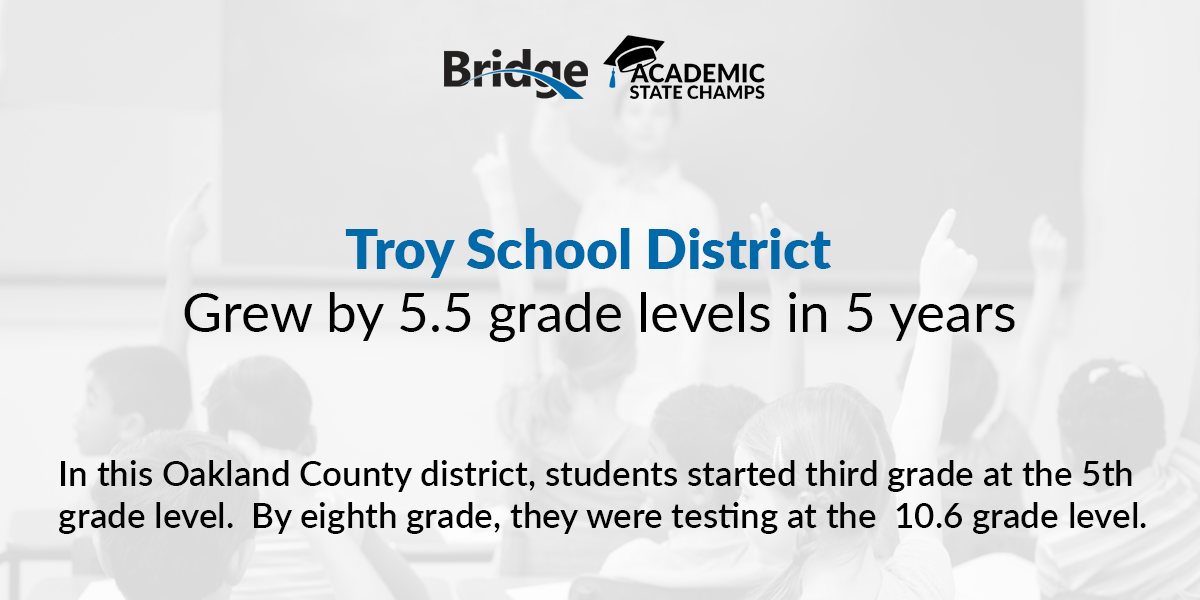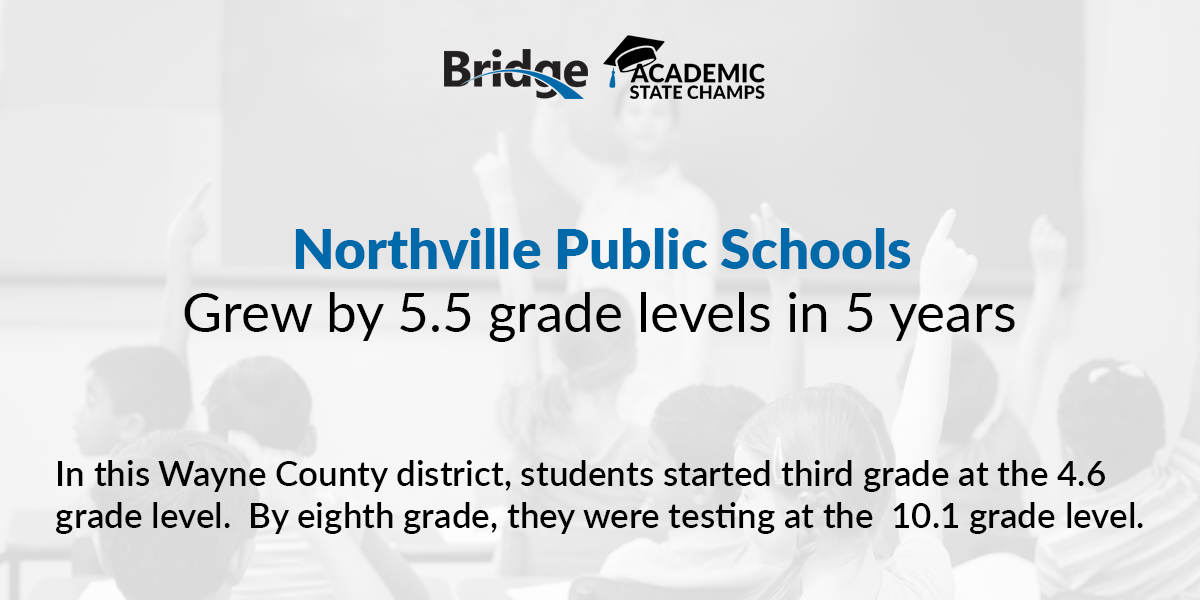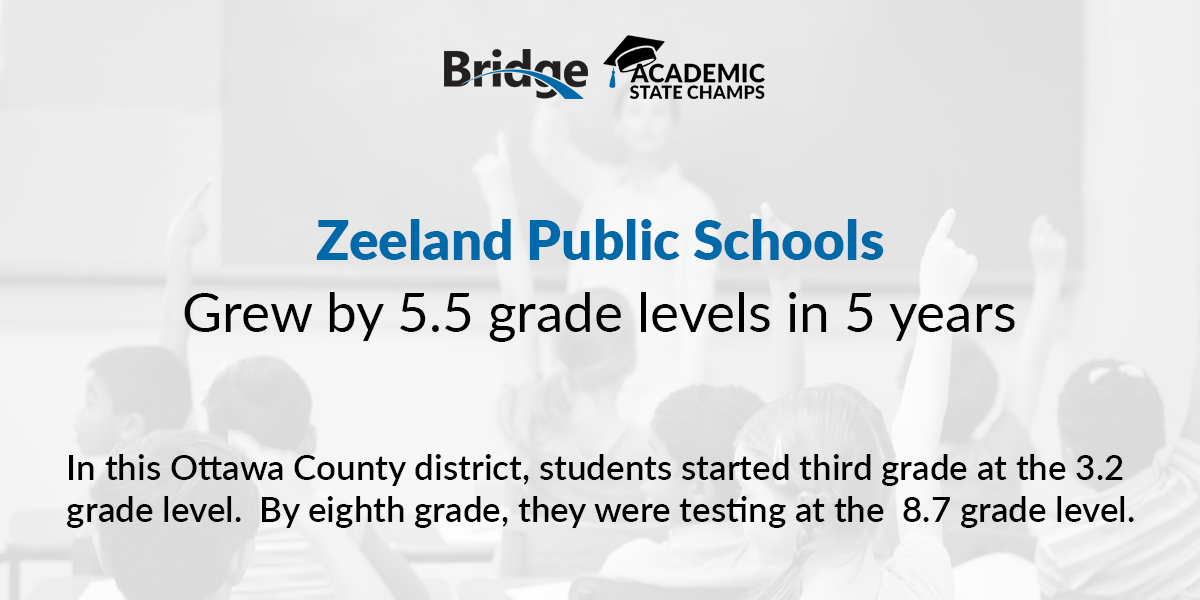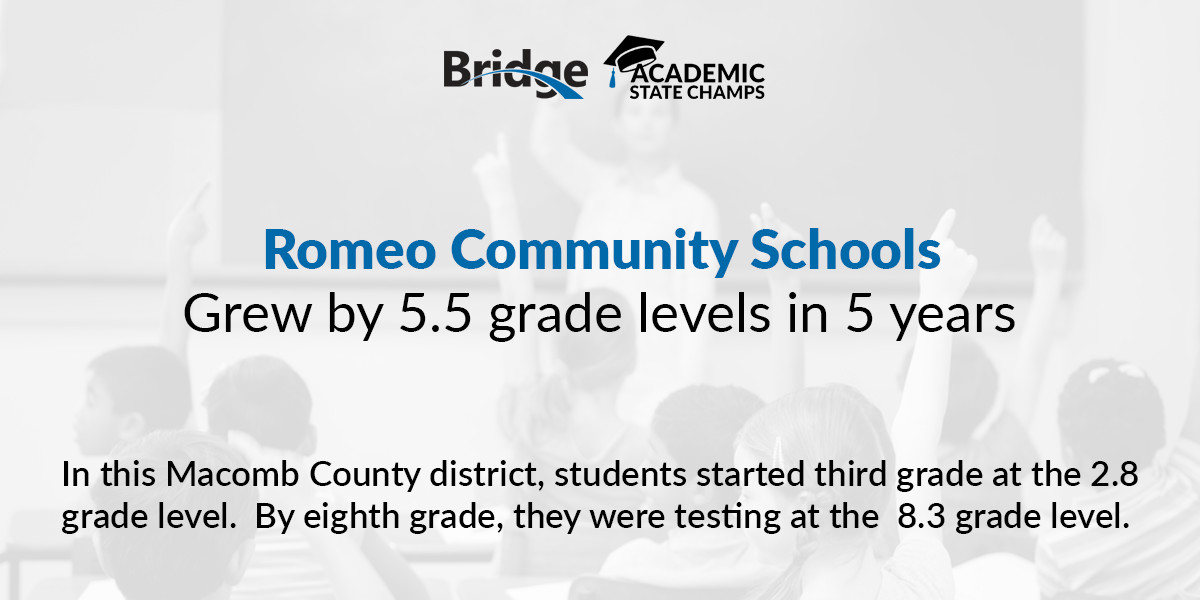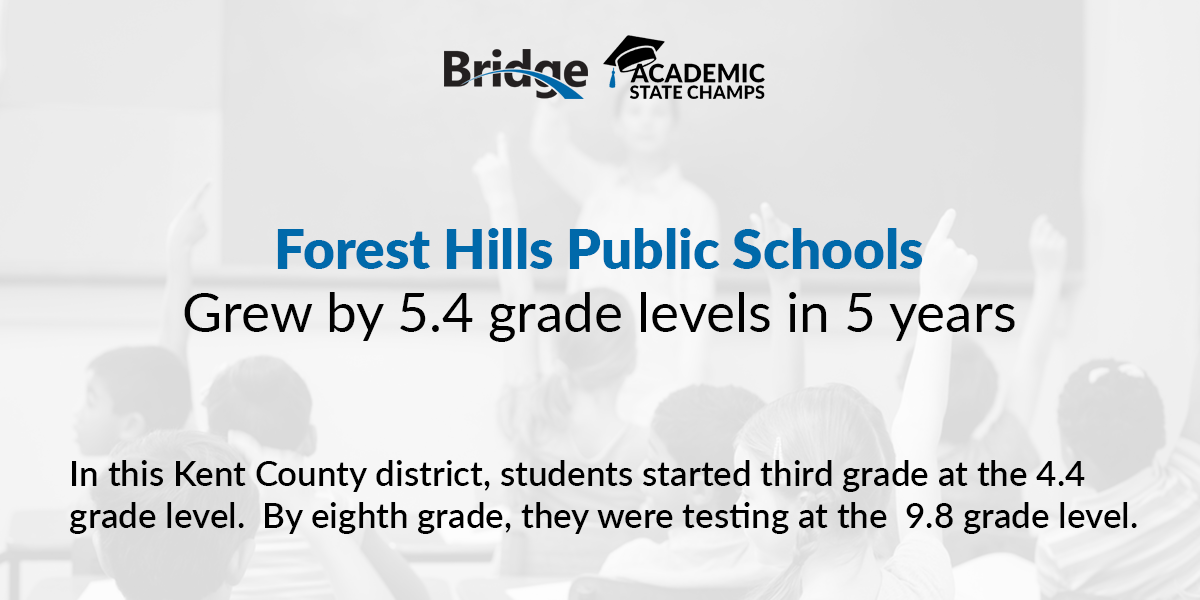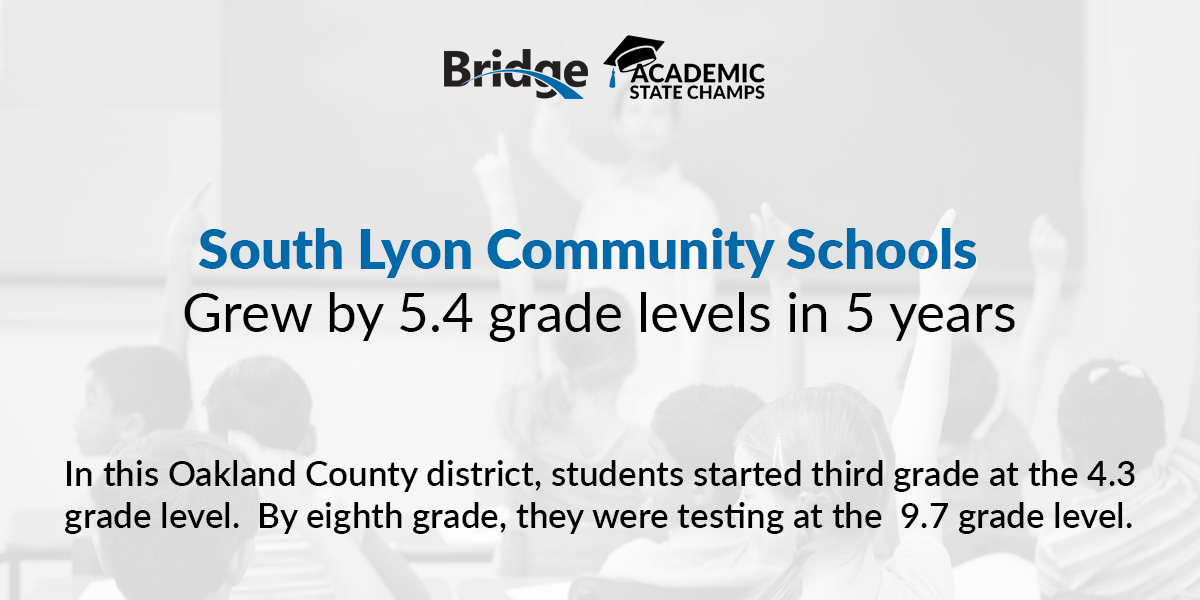 Bridge Magazine is naming its Academic State Champs for 2018 based on how many grade levels students grew, based on test results, from third to eighth grade. The findings are based on research from Stanford University.
Here's a look at the top 10 large districts (more than 4,000 students) for growth. Some gained nearly six grade levels, even those whose students started out well above average.
Read more about the research and data that determined these rankings. If you don't see your school in the Top 10, check out this database to see where your district fits.
Facts matter. Trust matters. Journalism matters.
If you learned something from the story you're reading please consider supporting our work. Your donation allows us to keep our Michigan-focused reporting and analysis free and accessible to all. All donations are voluntary, but for as little as $1 you can become a member of Bridge Club and support freedom of the press in Michigan during a crucial election year.