Michigan to require schools to post parents' rights in buildings, offices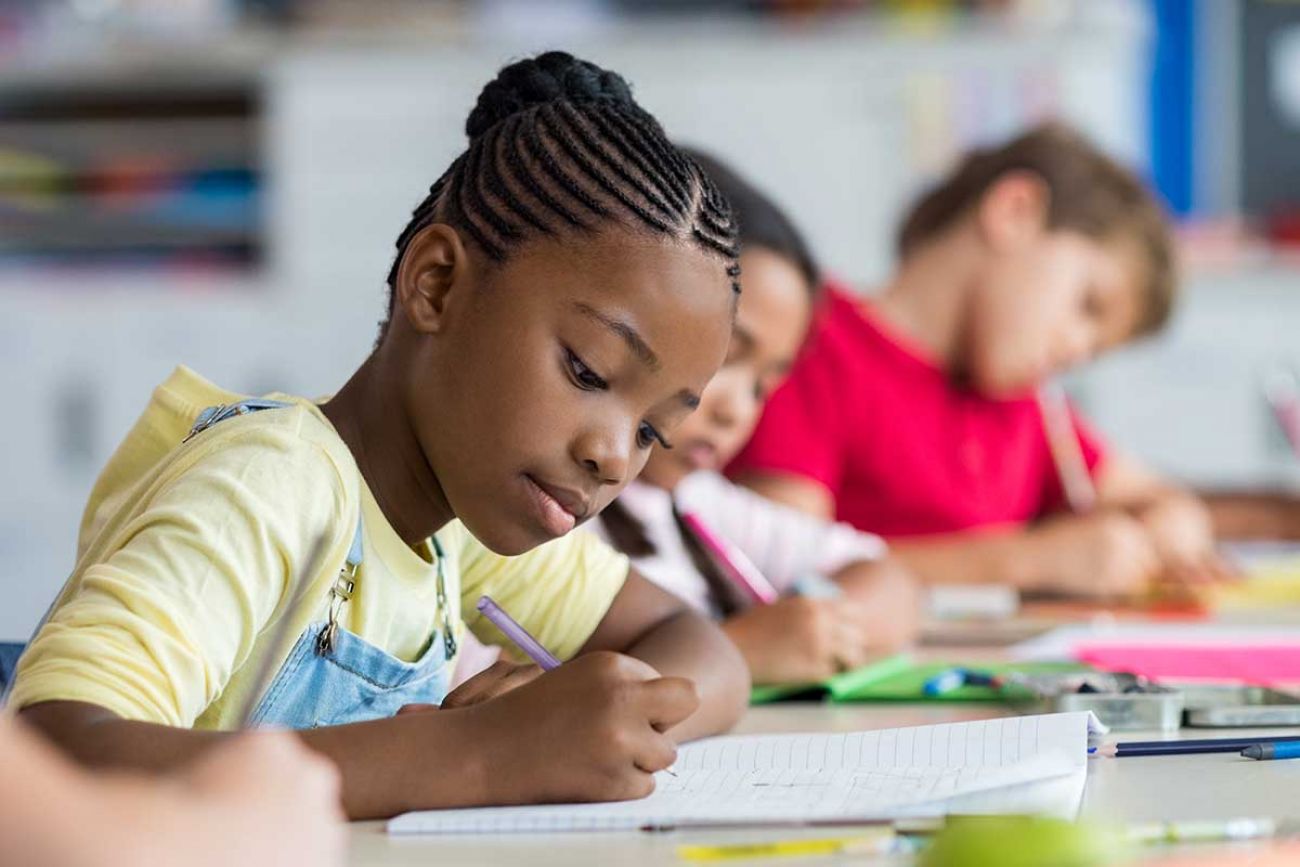 Republican supporters say the law is a valuable reminder of the need for schools to work closely with parents on what's taught. A Democratic critic called it an election-year stunt that does nothing to improve student learning. (Shutterstock)
A new Michigan law requires school districts to prominently post the right of parents to direct the education of their children

The Republican-sponsored bill was recently signed by Gov. Whitmer and comes amid increased parents' rights protests

A Democratic critic dismissed the bill as 'political thing' pushed by GOP to excite the party's base before elections
---
It's been 45 years since Michigan lawmakers passed a law guaranteeing parents the right to direct the education of their children.
Now lawmakers want to make sure parents know about it.
A new law enacted last week requires school districts and the Michigan Department of Education to prominently post excerpts of the 1976 law in school offices and rooms where boards of education meet. They also will be required to post an excerpt from the Michigan Constitution affirming the importance of religion and morality as a premise for encouraging education.
"This will serve as a visible and valuable reminder that parents have a fundamental right to direct the education of their children," said Republican state Rep. Annette Glenn of Midland who sponsored the bill.
The law comes against a backdrop of volatile and politically charged school board meetings in Michigan and around the country, as conservative groups and community members challenge officials over what books are available in schools, how racism is taught, and whether districts should limit transgender girls' participation in school sports.
The law requires that the following language be posted:
From the Michigan Constitution: "Religion, morality and knowledge being necessary to good government and the happiness of mankind, schools and the means of education shall forever be encouraged."
From the school code: "It is the natural, fundamental right of parents and legal guardians to determine and direct the care, teaching, and education of their children. The public schools of this state serve the needs of the pupils by cooperating with the pupil's parents and legal guardians to develop the pupil's intellectual capabilities and vocational skills in a safe and positive environment."
Gov. Gretchen Whitmer signed the bill into law last week. Education officials have until Jan. 1 to post the notices in rooms where school boards conduct meetings, in school offices and administrative buildings, in the principal's office or chief administrator's office in every school, in every building operated by the Michigan Department of Education, and in the state board meeting room.
The language also must appear in training materials provided to employees of the Michigan Department of Education and state Board of Education. The law doesn't specify the size or format of the required notice.
The House and Senate passed the legislation 84-20 and 28-5, respectively, on Sept. 28, the Legislature's last scheduled voting day before the general election. In each chamber, all Republicans and some Democrats voted yes.
Sen. Dayna Polehanki voted no.
"I'm not buying into these efforts to elevate falsehoods that schools aren't cooperating with parents," said Polehanki, a Livonia Democrat and former Michigan teacher of the year. "To say schools aren't cooperating with parents and then to insert some blurb from the constitution about religion and morality, that's just a pure political game."
She said it's a distraction from more important issues.
"This doesn't raise test scores," she said. "It doesn't do anything to promote academic achievement. It's just a purely political thing introduced at the last minute to fire up their base before the election."
Glenn introduced her bill in February. She renewed her call for passage late last month after a Michigan Department of Education teacher training video surfaced and enraged many conservatives. In the video, a trainer suggests that teachers can talk with parents about a child's suicidal thoughts without revealing that gender identity may be a source of the student's distress.
Republicans including gubernatorial candidate Tudor Dixon criticized the video as suggesting that teachers keep secrets from parents.
State Supt. Michael Rice defended the video, saying it's ordinarily the preference of schools to work closely with parents. But under longstanding education policy, schools may be cautious about sharing a student's sexual orientation or gender identity when a "student is concerned about abuse, neglect, or homelessness if parents are told." Schools, he said, "have a responsibility not to put children in harm's way, even inadvertently."
"Regrettably, public schools have become Ground Zero for the culture wars," said Marshall Grate, a Grand Rapids-based attorney from the firm Clark Hill who represents many Michigan school districts.
Schools already fulfill their obligation to let parents and others have their say at public meetings and to work with parents to meet individual students' academic needs, Grate said.
"The clients I work with value parental engagement," he said in a telephone interview. "There needs to be dialogue going back and forth."
Posting notices in schools board meeting rooms won't change anything, said Bob McCann, executive director of the K-12 Alliance for Michigan, which advocates for schools in the state's five most populous counties.
"We're acting as if this is some stand we have to take for parental rights," McCann said. "Everybody agrees that parents need to play an active role in the decisions being made in their schools, so I'm unclear why this bill is necessary."
In Niles Community Schools, Superintendent Dan Applegate said he's glad to post the notices in district buildings.
"I think everybody should be informed of the rights they have," Applegate said in an interview. "Putting that information up on the wall for when parents walk through, I think it's a good idea. They may see it and say, 'I didn't know about my rights.'"
Applegate said teachers and administrators communicate regularly with parents about both district policy and specific opportunities and challenges for their children. Most of the time, he said, a phone call can alleviate concerns that have triggered volatile school board meetings in other places.
For example, he said, parents have raised concerns over how the district plans to teach about reproductive health. Some have said they want their children to opt out of those lessons, which the district allows.
"They'll come in and say, 'I hear you guys are teaching this or that,'" Applegate said. "We'll say, 'No. Let's show you the lesson plan.' Once they see how we're doing it, they're like, 'That's fine. We understand that.'"
Most of the time, objections to curriculum are based on misinformation, he said.
"There's a lot of fearmongering," he said.
Parents just want to know what's going on in their schools, and they want to feel heard, Applegate said.
He suspects some of their frustration is that the structure of most school board meetings doesn't allow for a back-and-forth discussion.
The state Board of Education, for example, has a policy of not responding to public speakers other than to thank them for their comment. As a result, Applegate said, "they feel the school board is not listening."
Tracie Mauriello covers state education policy for Chalkbeat Detroit and Bridge Michigan. Reach her at tmauriello@chalkbeat.org.
We're not just a news organization, we're also your neighbors
We've been there for you with daily Michigan COVID-19 news; reporting on the emergence of the virus, daily numbers with our tracker and dashboard, exploding unemployment, and we finally were able to report on mass vaccine distribution. We report because the news impacts all of us. Will you please support our nonprofit newsroom?