Here is where Michigan Republican governor candidates stand on education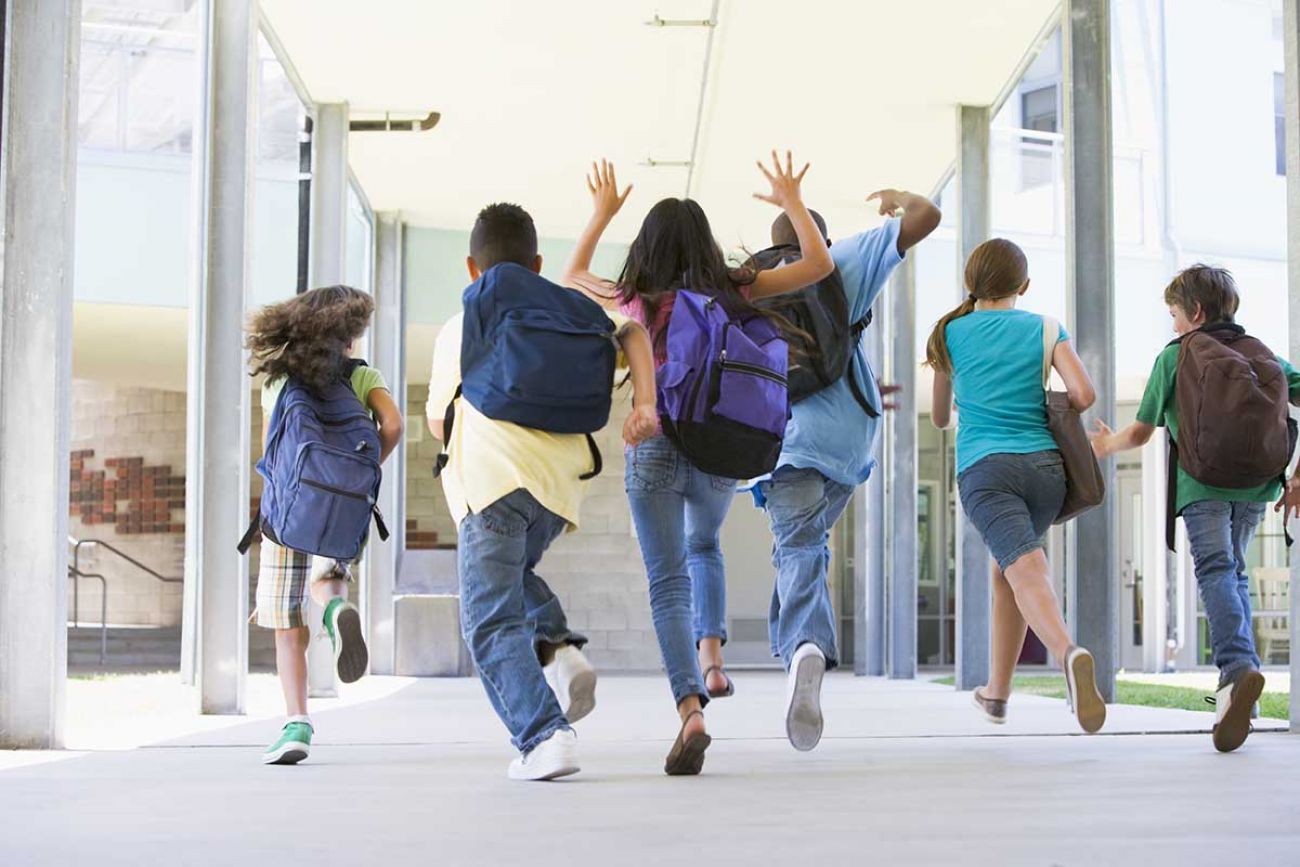 (Shutterstock)
Candidates at a glance
Three of five Republican candidates for governor answered questions about their education policies
Name: Tudor Dixon
Occupation: Former sales executive in the steel industry, former small business owner, and former television news host
Political experience: None
Age: 45
Residence: Norton Shores, Muskegon County
Family: Husband Aaron. Four daughters who attend private school.
Website: tudordixon.com
Name: Kevin Rinke
Occupation: Businessman with experience in the automotive and health care sectors.
Political experience: None
Age: 61
Residence: Bloomfield Hills, Oakland County
Family: Wife Janine. Three grown children who attended private school.
Website: rinkeformichigan.com
Name: Garrett Soldano
Occupation: Chiropractor
Political experience: None
Age: 44
Residence: Mattawan, Van Buren County
Family: Wife Jennifer. Two sons who are homeschooled.
Website: garrettformichigan.com
One is a school choice activist who worked in the steel industry. Another is a chiropractor who led protests against the pandemic lockdown. A third is a business executive whose campaign is largely self-financed .
Each hopes to challenge incumbent Democrat Gretchen Whitmer in the November gubernatorial election, but first will face each other and two other candidates in the primary election Tuesday that pollsters are calling a "complete tossup."
Here is where Republicans Tudor Dixon, Kevin Rinke, and Garrett Soldano stand on key education issues. Soldano provided written responses while Dixon and Rinke responded by phone. Some of their responses have been trimmed for length.
Ryan D. Kelley declined to be interviewed or to provide written responses to questions. Ralph Rebandt, who is trailing far behind the other candidates in recent polls, did not respond to inquiries from Chalkbeat Detroit and Bridge Michigan.
What are the biggest threats to school safety? How would you address them?
Dixon: We have a safety plan from our state police that we never implemented. We need to look at the measures that are in that safety plan from 2018. There are measures to harden schools, but there are also measures to help mental health.
COVID was harsh for our students. Our students were out of school in some cases for more than a year. That, in some cases, causes anxiety. We have all these consultants on DEI (diversity, equity and inclusion), but isn't it more important to keep our kids safe and put that money toward hardening our schools?
Rinke: From a military perspective, your perimeter needs to be safe when you look at access to schools. Access points (need to be) restricted for people coming into the building.
I believe in having what we used to call Youth Services Bureau representatives, which were undercover police officers at the schools on a daily basis. Or I propose we look at former military [personnel] as an option. … The strongest step that's going to eliminate the vast majority of [problems is to] let people know that school zones are protected.
Soldano: As a result of Gretchen Whitmer's disastrous policies, our great state is suffering from a mental health crisis that is threatening our schools and students. Under a Soldano administration, funding will be directed to address the mental health crisis created by Gretchen Whitmer. I will ensure that a mental health professional is on every campus and our counselors have the resources they need to address this crisis.
What role should the state play in addressing pandemic-related learning loss and mental health?
Dixon: The state should play a big role. On learning loss, Gretchen Whitmer already had the opportunity to provide reading scholarships and she [vetoed] them.
We have to figure out how to get everybody back on track. It's going to take funding, it's going to take resources, and it's going to take people.
We've talked to parents across the state who have children who are stressed. We've had suicides because when you take kids out of school that's where they have structure. We took them out of school and we didn't tell them what we thought was going to happen because we didn't know.
Rinke: We should require that the schools take the appropriate actions to get their students up to speed. The school system and the teachers – the Michigan Education Association – ultimately created [a problem] by refusing to go to in-person learning when we knew that children were not at high risk of serious consequences of COVID.
I'd love to hear how they're going to fix it instead of looking back at the state and saying, "Send money our way," or "You need to fix this."
Soldano: Gretchen Whitmer effectively stole two crucial years of education from our next generation. I will launch a "Back in the Game" initiative, consisting of extracurricular opportunities for students, who were left behind due to mandated virtual learning.
What role should the state play in helping schools attract and retain enough teachers?
Dixon: We really need to start treating teachers like valued professionals. We need to be funding the teachers and making sure they are getting the salaries they need so they don't have to go out of the teaching profession to get the salaries they deserve.
We could have master teachers.. At a certain level they [should be able to] make the same kind of money as an administrator. If you're great in the classroom, we'd like to keep you in the classroom.
Rinke: The cost structure within our school districts and how it filters down to teachers needs to be looked at.
What's gone up unbelievably is the cost of administration. When we talk about how teachers are compensated, it seems to me that maybe some of those administrative funds could and should be used to reward teachers who are getting results, and to respread some of that funding and ensure that those teachers that get great results and those schools that get great results have an incentive system that rewards them for that.
Soldano: The state needs to do everything it can to attract the best talent in the union, instead of pandering to teachers unions.
How do you differentiate yourself from the other primary candidates on education issues?
Dixon: I've got a policy-based platform. We hear the other candidates talk about education being important, but we're not seeing the level of policy that we're talking about.
Rinke: I'm the only candidate that brought up literacy right at the inception of my campaign and identified what the core problem is. We have an education proposal and we have solutions that will bring our kids to literacy.
We will reintroduce skilled labor options into our public education system and we'll have very unique private business partnerships that we will introduce to the public school systems in an attempt to offer kids learning opportunities and internship opportunities that can be paid as well as unpaid. Those internships will increase kids' desires to enter certain fields.
Soldano: I have pledged to not only ban CRT (critical race theory), but withhold funding from schools who would continue to teach these radical Marxist ideologies.
As governor, what steps would you take to ensure Michigan schools are funded sufficiently to provide a high quality education for all students?
Dixon: We should fund the students and not necessarily the schools. Michigan spending on education has gone up year after year but the achievement levels are not there.
Even though we're spending all this money, why are kids still not able to read? We have this third-grade reading law. We've got to enforce it. We need to make sure they don't get passed on. From kindergarten to third grade they're learning to read, and after fourth they're reading to learn. They can't miss that skill.
Rinke: I don't think we have a funding problem in Michigan. We have record spending. What we have is an accountability problem within that. That's the area I want to focus on.
The third-grade reading law appears to be a failure. The premise is great but there's a problem. There's an appropriate way to ensure that kids are literate. We (should) baseline test them in kindergarten, then do a third-grade standard test, and if they are deficient in third grade, we simply apply a process that gets them up to literacy.
Soldano: Our schools absolutely need sufficient funding, however the funding must be directed towards benefitting the student, not towards teaching inherently racist and Marxist topics such as critical race theory, which I will ban on my first day in office.
What would you do to ensure that state funding is equitable across all Michigan schools?
Dixon: We've been in the midst of a slow-moving education crisis for decades, and I'm taking a full-view approach to how we're getting our education system back on track. Dollars need to follow the child. Parents need to be making those decisions about what they need to get their kids out of this crisis.
When you make sure we have equity in education, parents get to say, "My kid is really struggling here, but if I'm able to get them tutoring here or into this specialized school there then they would have the same level of education as the neighbor."
Rinke: Candidly, I am not an expert on the process for how they break down the amount that's applied for children, but it seems to me that funding needs to be equitable for all children. Some people's definition of equity is "I pay more where I live and so my kid should get more" … but the government has got to represent all the people and not pick winners and losers.
We have a system that supports a government-sponsored school program, and if we are going to allocate funds to children, it seems to me those dollar funds should be equal.
Soldano: I will ensure that school funding is fair to our students as a whole, including withholding funding from schools that violate my ban on teaching radical gender theory and Marxist belief systems such as critical race theory.
Do you support vouchers? If so, how would you ensure public schools are still sufficiently funded?
Dixon: My program is different than a voucher system. It's dollars following the child. If there's a mass exodus from our public schools, if we allow dollars to follow the student, we need to be concerned about what it is about our public schools that parents don't want to be there anymore. We need to take corrective action to make sure we don't have failing public schools.
Rinke: I don't like the term "vouchers" because there's connotations to them. I prefer to say our children are our customers, and the money should follow the customers. The school system needs to look at those kids as customers and say, 'We need to be able to provide quality for those folks that come to us.' They need to earn the child's business, not be given it because of where they live.
Soldano: I 100% support school vouchers. As governor, I will ensure that our public schools receive the funds they need to provide a quality education for Michigan's next generation.
Tracie Mauriello covers state education policy for Chalkbeat Detroit and Bridge Michigan. Reach her at tmauriello@chalkbeat.org.
We're not just a news organization, we're also your neighbors
We've been there for you with daily Michigan COVID-19 news; reporting on the emergence of the virus, daily numbers with our tracker and dashboard, exploding unemployment, and we finally were able to report on mass vaccine distribution. We report because the news impacts all of us. Will you please support our nonprofit newsroom?