'Red flags' surround $25M health campus pushed by ex-Michigan House speaker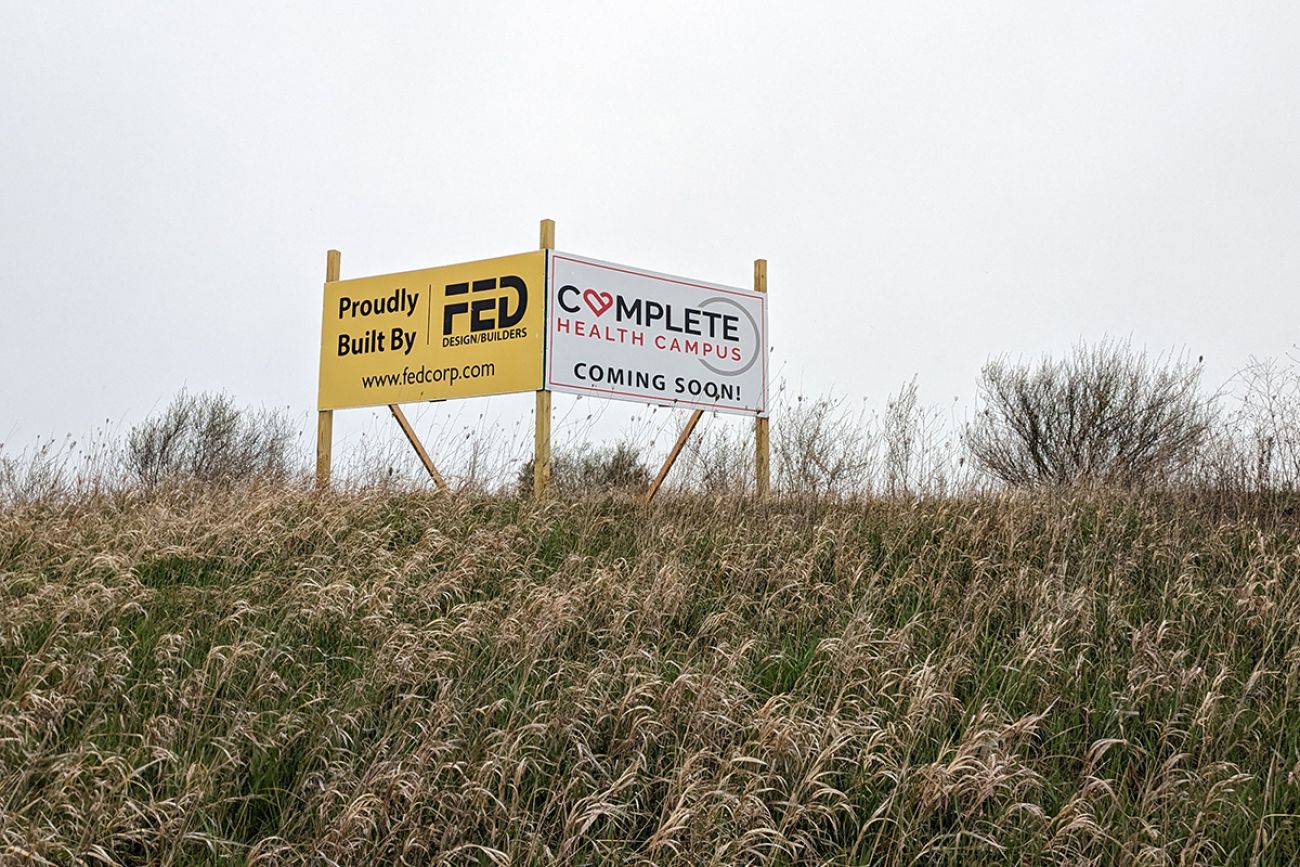 Michigan officials are pausing a $25 million grant to develop a Complete Health Campus project in Clare (Bridge photo by Jonathan Oosting)
Then-House Speaker Jason Wentworth pushed for $25 million for a mid-Michigan health campus
A no-bid grant went to his former aide, whose nonprofit bought land for the project from Wentworth's successor in the House
Citing 'red flags,' Michigan has suspended payments and is investigating
---
May 4: Michigan paid $10M before 'red flags' froze ex-House speaker's pet project
CLARE — Then-House Speaker Jason Wentworth last year secured $25 million for a mid-Michigan health campus that was later awarded in a no-bid grant to a former aide who purchased land from a current lawmaker, state records show.
An agreement obtained by Bridge Michigan shows the state Department of Health and Human Services in December awarded the grant to Complete Health Park, a nonprofit founded six months earlier by David Coker Jr. He previously worked for Wentworth, but was not employed in his office at that time.
Among the first expenditures by the nonprofit was a $3.5 million land purchase in Clare from a firm co-owned by state Rep. Tom Kunse, R-Clare, who succeeded Wentworth in the House.
Related:
Kunse told Bridge he consulted with a lawyer before the sale but is now questioning the grant.
Two days after Bridge began asking questions about the $25 million agreement, state health spokesperson Lynn Sutfin disclosed Wednesday that the state health department has "identified issues that raised red flags" and "immediately paused" any additional fund transfers to the Complete Health Park nonprofit.
Sutfin said the state has also requested a review by the MDHHS Office of Inspector General, which investigates fraud, waste and abuse in programs administered by the department.
It's not clear when that request was made. Nor is it clear how much the state has already spent on the project.
Wentworth, R-Farwell, and Coker both told Bridge the former speaker did not attempt to steer the grant to his former aide, who previously led the Clare County GOP and now manages the Clare Area Chamber of Commerce.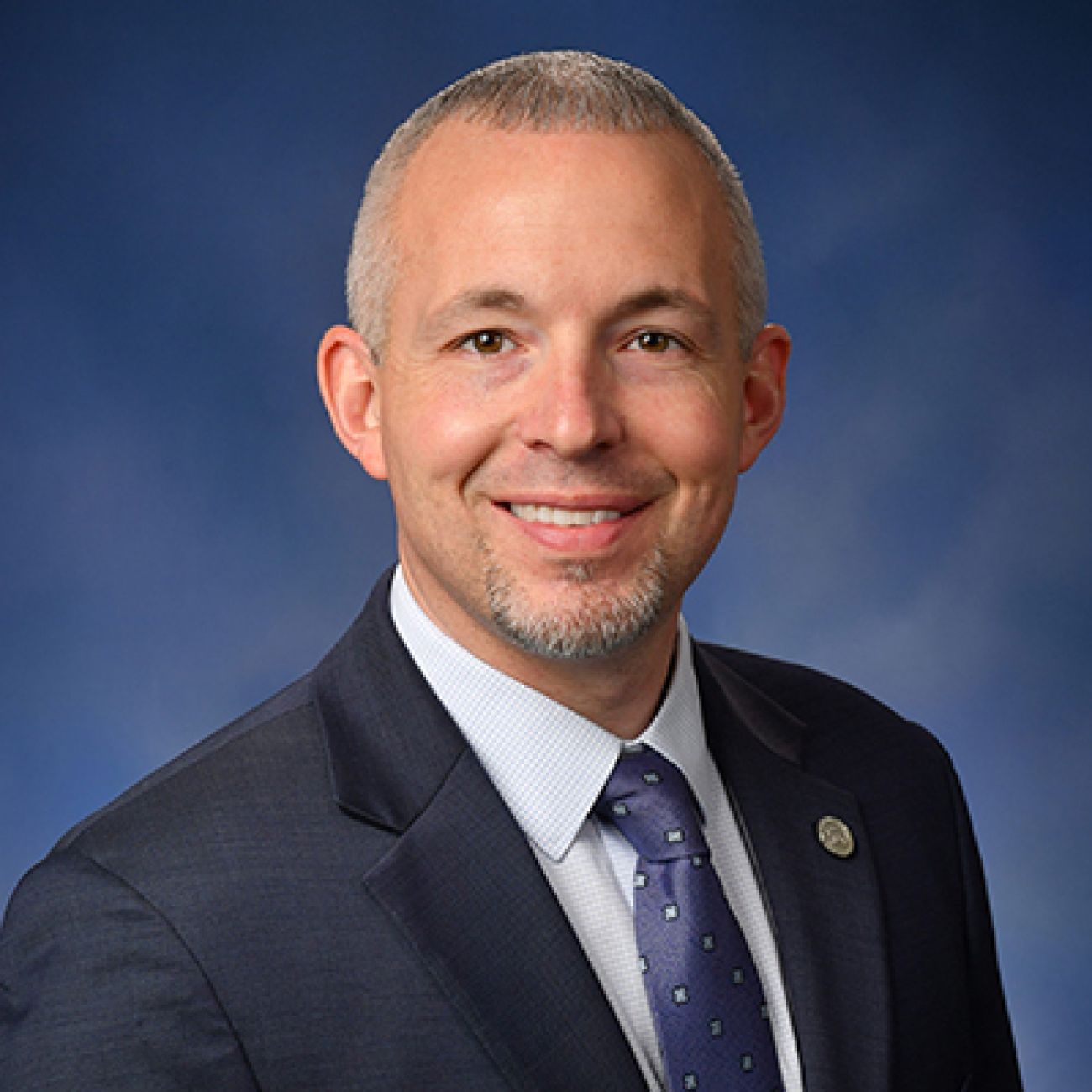 Former House Speaker Jason Wentworth, R-Farwell, said he has pushed for funding for years for a mid-Michigan health campus but played no role in a former aide getting a grant for the project.
"There's nothing underhanded, nothing shady," Coker said, adding that he welcomes the new state review.
"This is being done for the public, essentially by the public. Someone has to do it."
But current lawmakers are now asking questions about the $25 million agreement, as well as Coker's qualifications to develop a sprawling health and recreational center they say is desperately needed in the region.
Among them is Kunse, who was part of a family real estate group that in January sold $3.5 million in land to Coker's nonprofit for the health center project, which is expected to include a pool, fitness areas, athletic courts and fields, a bowling alley and other buildings for medical offices, including doctors, dentists and chiropractors.
Kunse acknowledged his own involvement in the land deal makes the situation "convoluted." But local residents have concerns about the project and "want to make sure that the construction funds are being used for construction," the Clare Republican told Bridge.
Kunse and state Sen. Roger Hauck, a Mount Pleasant Republican who represents the region, told Bridge they relayed concerns to the state health department as early as March.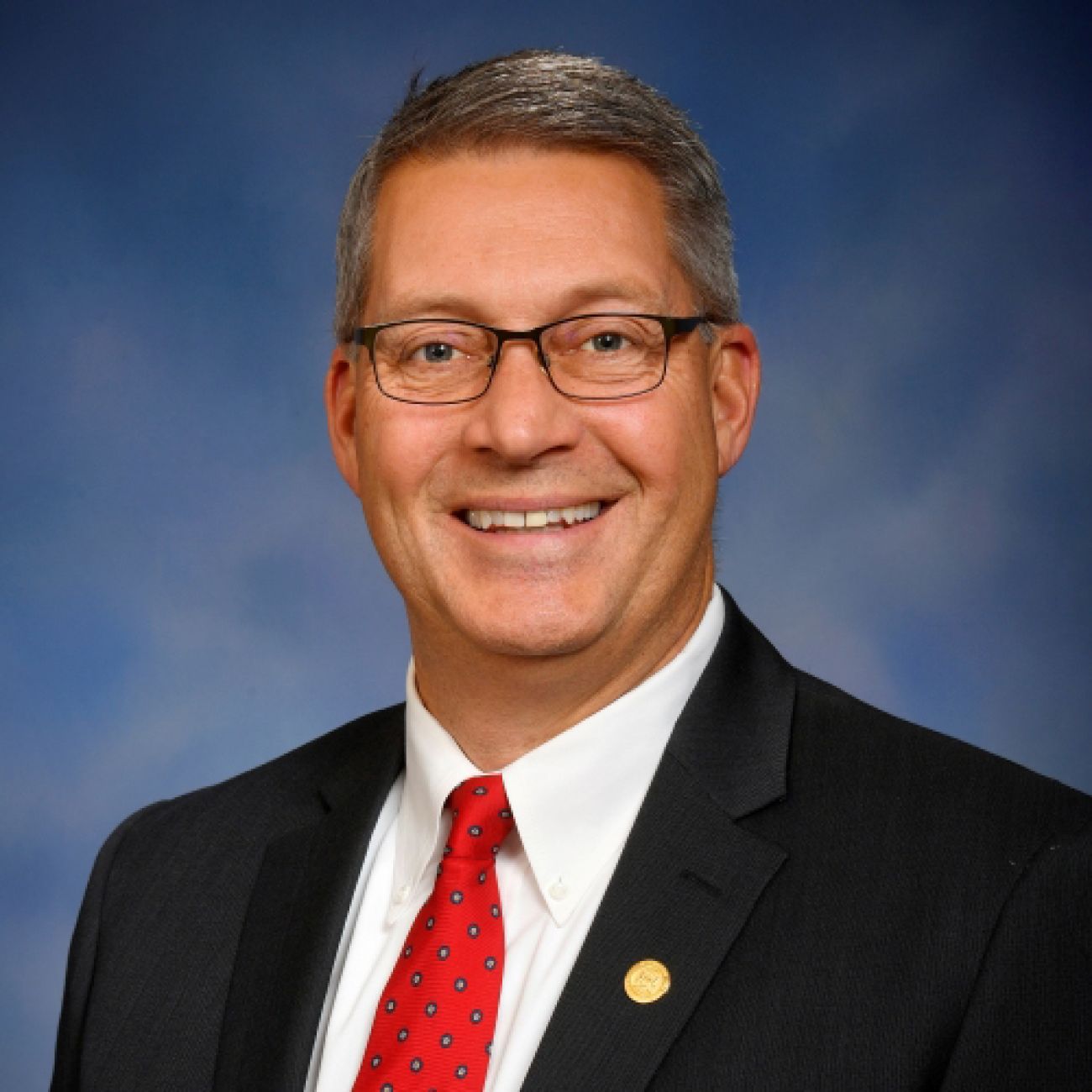 State Rep. Thomas Kunse, R-Clare, was part of a family real estate group that in January sold $3.5 million in land to a nonprofit for the health center project in Clare.
Hauck said it is his understanding that the state already handed out millions of dollars for the project, and he wants to ensure "taxpayer money is protected."
"I hope (Coker) can account for all the money," said Hauck, who first questioned the grant last week in a statement to the Clare County Review.
Among the concerns are a provision in the state grant agreement to pay an "external consultant" $1.45 million, and a line in the nonprofit's feasibility study indicating plans for a 5 percent "management fee" atop all construction costs, which would amount to $1.1 million over three building phases.
Coker's separate consulting firm is the "project manager" on the health park.
He declined to say exactly how much money he and his firms have already been paid or may make on the project. He told Bridge "no one is being paid above what we should be paid, and we believe everything to be fair."
"We're trying to do something great for the community," Coker added, lamenting speculation over a project still getting off the ground. "If people just keep trying to poke holes in it, eventually a hole is gonna stick somewhere."
While a "coming soon" sign is the only obvious sign of progress so far in Clare, Coker said he's hired a general contractor to build the health campus and has been focused on other behind-the-scenes functions to prepare for groundbreaking within the next couple of weeks.
"Where we're at in three months is really pretty epic, because we have such a great team working on this project," he said.
Coker told Bridge he relinquished control of the nonprofit to a three-person board of directors, chaired by local pharmacy owner John Gross, which then hired another Coker firm, IW Consulting LLC, as project manager to oversee the health campus.
"There's not one guy... that's going to be pulling $500,000 a year off this as (nonprofit) owner or manager or anything else," Coker said. "We have an unpaid board, and that's how it will (remain). This is 100 percent about doing something to improve (health) issues in the area."
Lawmakers secured funding, sold land
Wentworth told Bridge he had long pursued the idea of creating a free or low-cost health and recreational facility for the region, which is both poorer and less healthy than the rest of the state.
Wentworth finally secured the funding his last year in office, when the outgoing House Speaker negotiated a $25 million budget appropriation for an "integrated wellness facility" in Clare to include "mental, physical, and behavioral health components," along with the ability to host athletic tournaments.
The grant was one of hundreds awarded totaling more than $1 billion that were part of a $76.9 billion state budget. The grants have raised questions because they allow lawmakers to direct spending to pet projects without any formal process to determine if the grant projects are warranted.
As written by lawmakers and signed by Democratic Gov. Gretchen Whitmer, the law requires the Clare facility to be run by a nonprofit and provide low- or no-cost access to workout facilities for anyone earning less than 200 percent of the federal poverty level. An indoor pool and gymnasium are also required, and the law encourages plans to include childcare, dental services and more.
As a former staffer, Coker "probably heard me talk about this at some point," Wentworth acknowledged.
But after negotiating the $25 million appropriation, Wentworth said he made sure to keep his distance from the state grant process and played no role in Coker securing the award.
His office did make a point to reach out to the health department, he said, but only to "reiterate multiple times that this needed to be a competitive grant process, that they needed to do their due diligence," Wentworth said.
It does not appear MDHHS conducted a competitive bidding process, however.
Sutfin said Wentworth's budget language that put MDHHS in charge of the grant was "very unusual" because local grant earmarks backed by individual lawmakers — which have sparked controversy on multiple occasions — typically go through the Michigan Department of Labor and Economic Opportunity.
Because the "language of the earmark was unclear," the department reached out to lawmakers and staffers "to provide guidance on the legislative intent of the boilerplate language and who was to be the intended recipient of the funds," Sutfin said.
She said that outreach included state Sen. Rick Outman, R-Six Lakes, who represented the Clare area at the time before redistricting.
Outman did not immediately respond to a request for comment.
The health department "worked with the contact name provided by the Legislature to establish a grant agreement further defining the roles of the grantee," Sutfin said, referencing the award to Coker's nonprofit.
Sutfin did not offer details about the "red flags" now holding up the grant and did not immediately respond to a follow-up question about how much money the state has already paid out on the grant.
The department "takes seriously our responsibility to safeguard taxpayer dollars while pursuing our mission of expanding access to health care and healthy opportunities for Michiganders," she said.
Wentworth told Bridge he did not know that while he was working to secure the funding for the health and recreational campus, his former aide was creating a nonprofit to apply for the contract.
The $25 million first appeared in a House budget bill in May 2022, and it survived final negotiations in July.
Coker filed paperwork to create the Complete Health Park nonprofit on June 2 and secured the state grant in December.
"I hope the people that are in charge, that actually have the funding, are doing the right thing," Wentworth said. "I obviously advocated for the dollars in the budget, and they were secured. Beyond that, it's not my thing anymore."
Coker offered a similar account in a separate interview, telling Bridge he had left Wentworth's office roughly two years earlier.
The House Business Office did not immediately respond to a Bridge Michigan request for Coker's employment and salary history.
"Communication between Speaker Wentworth and I is almost non-existent," Coker told Bridge.
"And that's been for the last year or more, and I believe that to be because he didn't ever want there to be preferential treatment."
A month after securing the $25 million state grant, Coker's Complete Health Park nonprofit in January paid $3.5 million for a roughly 70-acre parcel just east of US-127, one of the region's busiest roads.
Property records show the land was bought from Clare Northern Group, a family real-estate firm that includes Kunse, the sitting state representative for the region.
"We definitely paid at or below fair market value for this land," Coker told Bridge, saying he successfully negotiated a lower price than originally sought and primarily communicated with the lawmaker's brother-in-law, Steven Stark.
Property records show Clare Northern Group previously sold a nearby parcel to a trucking company for roughly the same price: $50,000 an acre.
But because of the size of the health park plot, the $3.5 million deal was the most expensive single land sale since 2000, according to local records.
The next highest was a $2.97 million sale in 2018 involving 1,880 acres.
Kunse, who took office in January about two weeks before the $3.5 million land sale was finalized, told Bridge that he sought legal advice before proceeding with the sale, including from the Michigan House and a personal attorney.
"The money was allocated before I was even elected," Kunse said.
"Had I been elected, we couldn't have done this, but the money was allocated last session. I had nothing to do with it."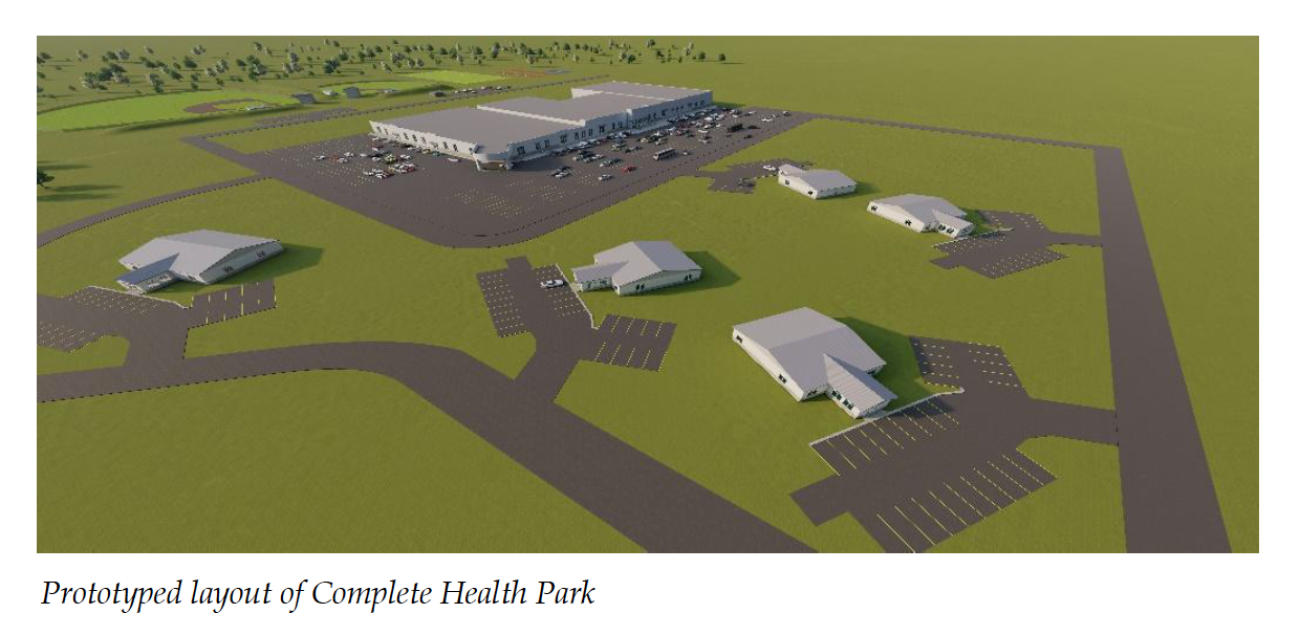 Backers say the proposed health campus could be a game-changer for the region. (Image from feasibility report by Goldman Advisors Group for Complete Health Park)
An indictment, hospital denial and bowling plans
Officials and local residents asking questions about the development have raised additional concerns, including plans to make a bowling alley a key component of the health campus and Coker's association with a man recently indicted for alleged bank fraud.
Anthony Demasi, who has pleaded not guilty to the new federal charges, was listed as a "project manager" on an application for the $25 million state grant.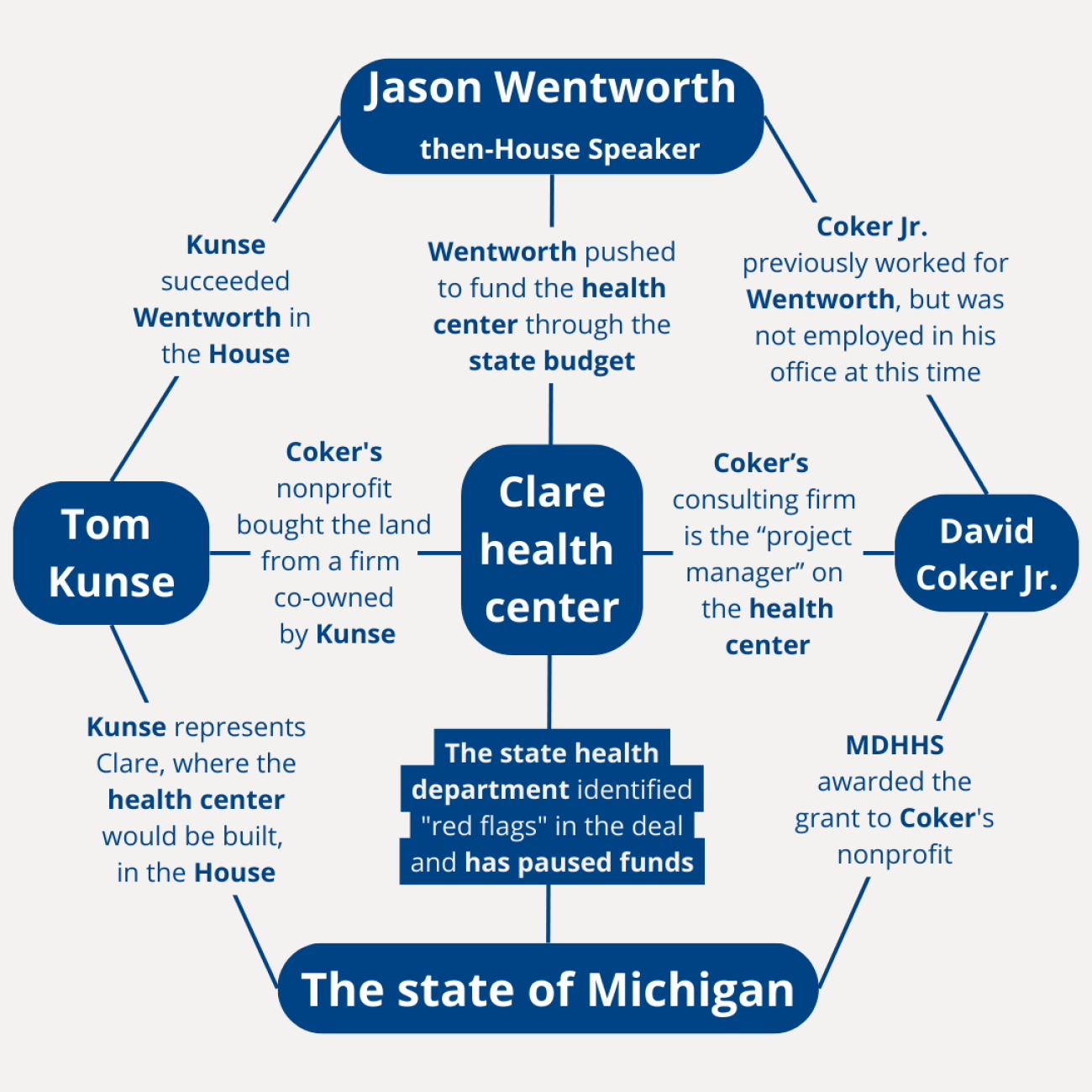 That title is a "misnomer," Demasi said, telling Bridge his work was primarily limited to submitting forms to the state and helping draft the state-required feasibility study.
Both men say Coker quickly cut ties with Demasi in January after he was indicted on bank fraud and identity theft charges on allegations he applied for credit cards under the names of other individuals,
But Demasi said he is bitter because Coker never paid him for the hundreds of hours of "legitimate" work he did on the health and recreational campus project.
"We just got stiffed," Demasi said in a phone interview with Bridge.
Coker responded that Demasi has "been paid everything he is due."
The feasibility study prepared for the state touted "expected lease payments" from potential relocation of the regional hospital, MyMichigan Medical Center Clare, which "will be an added windfall" to diminish any "sustainability risk."
That's inaccurate, the hospital system's regional president, Marita Hattem-Schiffman, told Bridge Michigan. The hospital in downtown Clare is weighing whether to build a facility but wants to own the land.
"At no time did we ever communicate that we were moving there or building a hospital there," Hattem-Schiffman said. "A decision has not been made."
She said she has known about Coker's plans for several years and supports the idea of creating a health and fitness facility.
But she said she wondered if Coker has "all the expertise to pull this off" and questioned how it moves forward.
"We really believe in Jason Wentworth's vision. (But) how do we proceed when there are so many questions?"
Coker acknowledged the hospital never committed to relocating to the new Complete Health Park campus but said the feasibility study aimed to highlight "potential" additions to the project.
"We believe that at some point it makes sense for some form of primary and urgent care to likely be part of this," he said. "This is three months into this project, and we have no clue where this is going to be in a year-and-a-half."
Kunse, the state representative, also questioned the health campus' plans to include a bowling alley. The feasibility study submitted to the state indicates the alley would be a revenue generator for the campus.
"I'm not against bowling, but I'm not seeing the cardiovascular reward here," Kunse said. "Is the money being spent the best way?"
Brock Dennings, president and owner of FED Design/Builders, hired to design and build the first phase of the project, told Bridge that plans call for a 24-lane facility, in addition to a pool and other fitness options.
Bowling is "clearly a sport," and the new alley could host youth league tournaments and benefit older bowlers too, Coker said.
"You have to put together a package that makes this project sustainable," he added. "You can't just build a basketball court, a swimming pool and a fitness center and hope that it's going to be able to pay for itself."
Only donate if we've informed you about important Michigan issues
See what new members are saying about why they donated to Bridge Michigan:
"In order for this information to be accurate and unbiased it must be underwritten by its readers, not by special interests." - Larry S.
"Not many other media sources report on the topics Bridge does." - Susan B.
"Your journalism is outstanding and rare these days." - Mark S.
If you want to ensure the future of nonpartisan, nonprofit Michigan journalism, please become a member today. You, too, will be asked why you donated and maybe we'll feature your quote next time!