Confused about the Michigan State president controversy? Read this.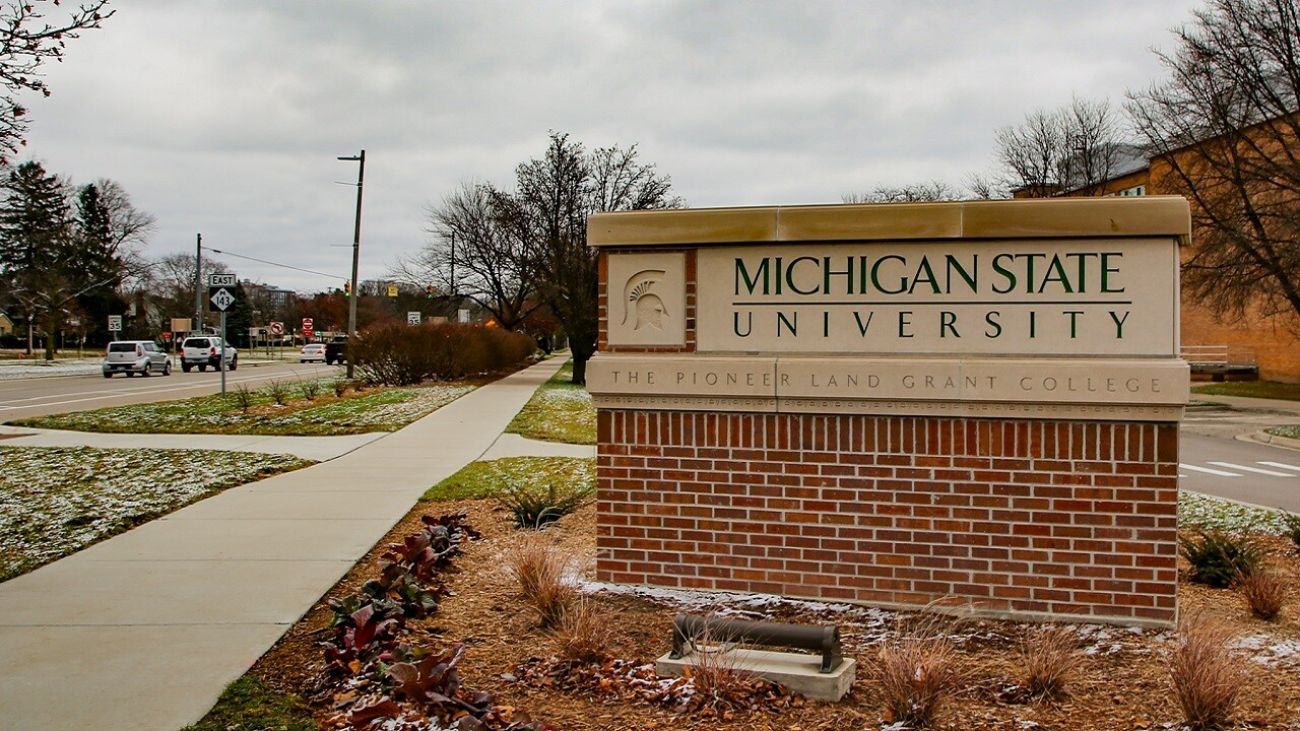 An initial report said MSU trustees gave President Stanley until Tuesday to resign. He remained president as of Wednesday.

A major component of trustees' dissatisfaction concerned his alleged noncompliance with university Title IX requirements

Faculty say trustees' behind-the-scenes actions toward Stanley lacked transparency and are unacceptable
---
Oct. 13: MSU President Samuel Stanley resigns, citing board meddling
As of Wednesday, Samuel Stanley Jr. remained president of Michigan State University.
But over the past few days, the future of his leadership and the behind-the-scenes efforts by some elected Board of Trustees members to oust him have sown confusion. And not for the first time. This is, after all, the third time since 2018 that MSU trustees questioned the suitability and continued employment of an MSU president.
This week's drama features leaked news of an alleged ultimatum delivered to Stanley. A fierce retort from the board chair. Rebukes and counter-rebukes from individual trustees. But little clarity on the merit of the accusations against the president.
It's been a lot. So, Bridge Michigan is breaking down what's known, what isn't and where Stanley's fate now stands.
Related:
The Detroit Free Press broke the story Sunday, reporting that MSU trustees gave Stanley until Tuesday to resign over concerns that the school was not meeting its Title IX reporting requirements involving sexual misconduct complaints. Trustees also expressed concerns about the sudden August departure of MSU's business school dean.
The school has since confirmed the president is in talks with the board over his contract, and some trustees have released statements — with varying degrees of specificity — over whether Stanley should remain president until his contract ends in July 2024.
Trustee Rema Vassar said Tuesday, at the meeting of the MSU Faculty Senate, that Board Chair Dianne Byrum and Vice Chair Dan Kelly suggested Stanley take early retirement and get back to them by Tuesday with his decision. Vassar said they told Stanley he could take a year to actually retire to give the university time to conduct the presidential search process.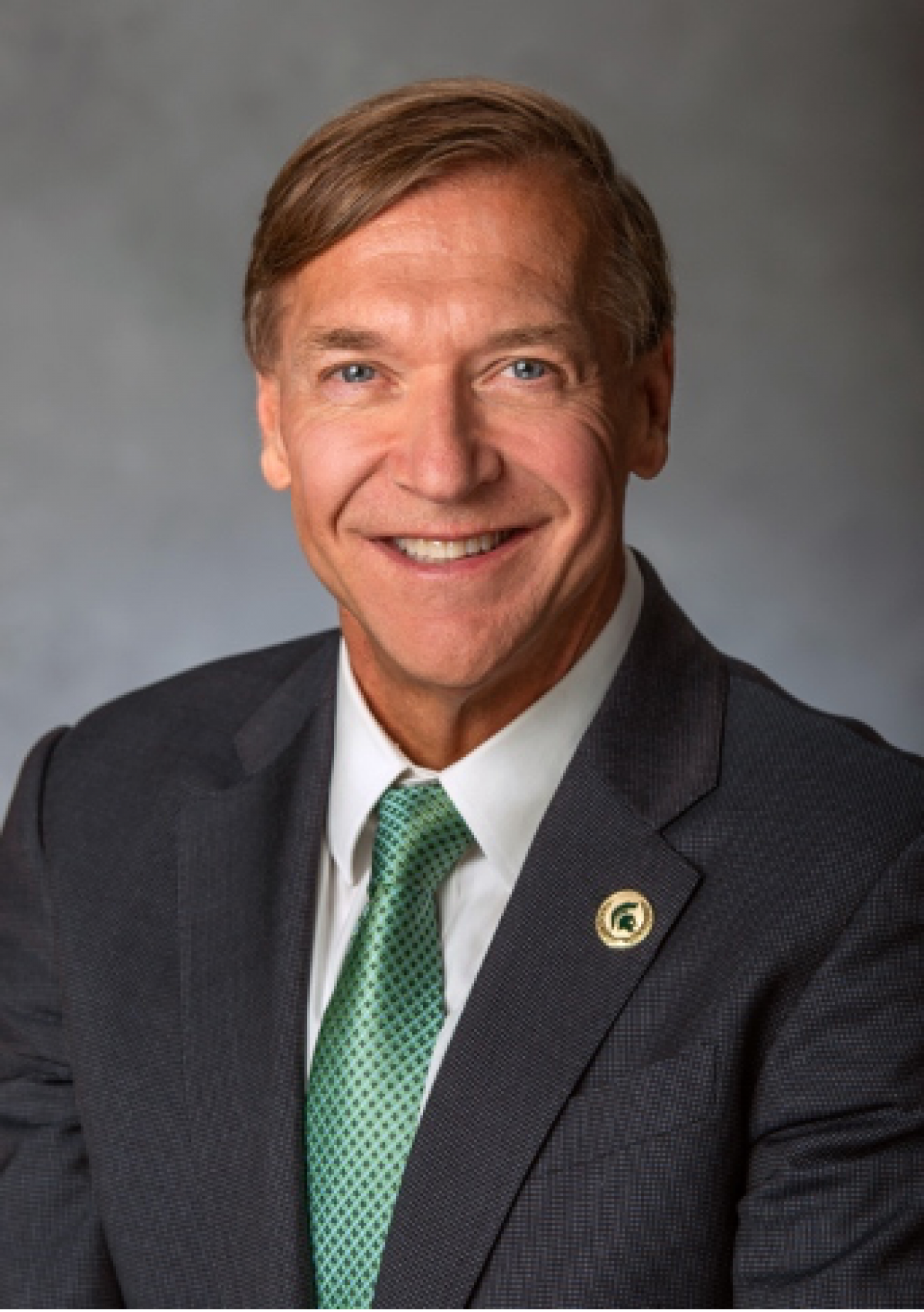 MSU President Samuel Stanley Jr. defended his actions related to board concerns over Title IX compliance in a Zoom call with faculty Tuesday evening. He denied falling short in his reporting duties while acknowledging the reporting process could be improved.
"That's the only action we've taken, and that was a conversation that was maybe 10 minutes at most," Vassar said. "So, there hasn't been a discussion of firing him. There hasn't been a discussion of his resignation."
MSU spokesperson Dan Olsen confirmed Wednesday that Stanley remains in discussion with the board about his contract.
Why do some trustees want President Stanley to leave early?
After the Larry Nassar scandal at MSU, the state began requiring Michigan university presidents or chancellors to sign a form annually certifying they, along with at least one university board member, reviewed all Title IX reports involving sex-based misconduct allegations.
One trustee accused Stanley of signing the form without properly confirming a full review was conducted. Trustees have yet to publicly release details or documents in support of this allegation.
Stanley insists he fulfilled his Title IX obligations as president but acknowledged that he recently learned someone on the board may not have fully complied with their 2021 requirements.
Stanley also faces scrutiny over how he and Provost Teresa Woodruff handled the August departure of College of Business Dean Sanjay Gupta. The university said Gupta resigned, but a statement from Vice Chair Dan Kelly said Gupta was removed from the position, a decision "implemented by the provost of the university with the support of the president."
On Wednesday, Crain's Detroit Business reported (paywall) that, according to MSU documents, Gupta's forced departure was related to an incident in which a business school faculty leader got drunk at a party for MBA students and inappropriately danced and touched some students. The report said Gupta was told of the misconduct and failed to report it to university leaders as required.
Woodruff told the Faculty Senate that Gupta failed to meet mandatory reporting requirements, verbally resigned and then shortly after announced his resignation in writing to the business school.
The board hired a firm to review the administration's actions related to Gupta.
Who wants Stanley to stay? Who wants him to go?
Board of Trustees Chair Dianne Byrum and Trustee Melanie Foster said publicly this week they want Stanley to stay until his contract ends in 2024. Trustee Pat O'Keefe wants him gone.
Other trustees spoke out without taking a firm position on Stanley's fate. Two trustees have remained mum.
Here's what the eight trustees have said, or not said:
In the pro-Stanley camp
Chair Dianne Byrum
Byrum, a Democratic former lawmaker, issued a statement Monday saying efforts to remove Stanley before his contract ends are "misguided."
Quote: "I take strong exception to the conduct by several MSU Board of Trustees who have sought to undermine and second guess President Stanley under the mistaken belief they are somehow better qualified to run the university."
Reason to doubt: Trustee Rema Vassar said at a Senate faculty meeting Tuesday that it was Byrum (along with Vice Chair Dan Kelly) who suggested to Stanley last Friday that he consider early retirement. Vassar said the president was told he could take a year to retire to give the university time to conduct a presidential search process.
Melanie Foster
Foster, a Republican who ran a commercial landscaping company, issued a statement this week praising Stanley's "unprecedented accomplishments" and supporting his presidency.
Quote: "I believe President Stanley should be allowed to complete his service at MSU per the terms of his contract."

In the anti-Stanley camp:
Pat O'Keefe
O'Keefe, a Republican businessman from Troy, offered a withering assessment of Stanley's performance to The Detroit News on Tuesday, saying the university under Stanley failed to ensure compliance with MSU offices investigating sexual misconduct. He called the submitted certification document "false" and raised questions about leadership's honesty and integrity.
Quote: "Numerous deficiencies were noted, and the support for the certification (of compliance) was either non-existent or inadequate."
Unclear, but appears to support Stanley:
Renee Knake Jefferson
Jefferson, a Democrat and law professor with a specialty in legal ethics, has not issued a public statement on Stanley and expressed frustration with colleagues who have. But in speaking to the Senate Faculty Tuesday, Jefferson said she's troubled by the lack of transparency surrounding efforts to remove Stanley and shared the faculty's concern about board members overstepping their bounds.
Quote: "It's not our job to get involved in the day-to-day management of what's happening in the university. I certainly wouldn't want that if I were an administrator."
Unclear, but not a Stanley fan
Rema Vassar
Vassar, a Democrat and an education professor at Wayne State University, has spoken against Stanley but indicated that she wanted him out and she wanted to withhold judgment for now. In a statement she said, "as a new board member, I have not experienced a trusting relationship with the President." The statement added that "before taking Board action, we need to decide a path forward that speaks to our shared values...even when the correct action may not be the most popular and politically expedient."
Vassar was more definitive Tuesday, telling the Free Press that "we offered the president early retirement. We await his response today." In the same interview, though, she said she would not seek Stanley's immediate departure. "We have open investigations that should conclude before we take board action," she said.
Question marks
Vice Chair Dan Kelly
Kelly, a Republican who runs an Auburn Hills law practice and specializes in risk management, issued a statement Monday acknowledging he and Byrum met briefly with Stanley last Friday. But his remarks focused more on what the board leaders didn't say than what they did.
Quote: "(A)t no time was the President threatened with termination or given an ultimatum regarding his employment. The Board has made no decision regarding any change in President Stanley's employment status nor his employment contract."
Reason to doubt: Vassar's remarks that Kelly and Byrum asked the president to consider an early retirement.
Kelly Tebay
Tebay, a Democrat and senior director of corporate relations at the United Way of Southeast Michigan, has said nothing publicly since the Stanley controversy began.
Brianna Scott
Scott, a Democrat who runs a law firm in Muskegon, has issued no public remarks about Stanley's leadership or fate.
What does President Stanley have to say about this?
When Stanley addressed the MSU Faculty Senate Tuesday evening, he defended administration decisions related to Gupta, the departed business dean.
"A culture change is difficult," Stanley said. "So I was not completely surprised that the provost's decision to hold the dean of the College of Business accountable for failures of leadership related to Title IX was controversial with some members on campus. But I was very surprised when the board announced that it was hiring outside legal counsel to review this decision."
He also defended his actions in the Title IX certification process but acknowledged that the process could be improved and that it's possible someone on the board failed to fulfill their responsibilities.
The law requires the president to sign the form and affirm that he or she and at least one board member has reviewed all Title IX reports alleging sexual misconduct. A copy of the MSU's form shows Stanley signed the form on Sept. 30, 2021. He also signed one on Oct. 2, 2020.
"I faithfully complied with this Michigan certification process the last two years and reviewed all the Title IX reports that were required," Stanley said Tuesday. "Contrary to information previously provided to me, in June of this year, just June 2022, I was notified that some of our board members may not have actually complied with their part of the state requirement in 2021."
"We asked for an internal audit and review of the situation, which raised questions about our compliance, that made it clear that we can improve the processes by which the reviews were taking place. ...External consultants [are] now helping us improve the processes and keep us in compliance. We have been taking this issue very seriously."
MSU spokesperson Olsen told Bridge Wednesday that MSU divides the review of Title IX reports among multiple trustees. He said he did not know how many trustees reviewed reports or which trustees did not review their reports.
The next form is due to be certified by Oct. 1.
What happens now?
It is now a waiting game. Though Vassar said Stanley haduntil Tuesday to consider the retirement option, there has been no public indication since then of such a deal. As of Wednesday afternoon, Stanley was still president, though the university said negotiations are continuing.
If Stanley were forced out, he would be the third MSU president to leave since 2018 over concerns about how the administration has handled issues related to sexual misconduct.
At its Tuesday meeting, the Faculty Senate passed two resolutions that demonstrate members' frustration. One urged the board to not demand Stanley's resignation or retirement until more information is known. It also asked MSU's Office of Audit, Risk and Compliance to investigate the board's actions and provide recommendations prior to a late October board meeting.
The other resolution calls on the board of trustees to hire a professional governance firm and undergo professional development.
"Recent actions of the board of trustees — including inappropriate involvement in academic management, unbecoming statements to the press and a general lack of transparency — violate best practices for good governance," the second resolution states.
Several faculty members expressed concern about the board of trustees' actions along with dismay that they are learning information about issues with Stanley via the media rather than from the university.
"We have a board who has already destabilized or unstabilized our institution nationally," said d'Ann de Simone, a professor in the Department of Art, Art History and Design. "Their job is to act as a cohesive body."
Editor's note: This story was updated at 9:50 a.m. on Friday, Sept. 16, because it originally featured a photo of a building that was not on Michigan State University's campus.
Only donate if we've informed you about important Michigan issues
See what new members are saying about why they donated to Bridge Michigan:
"In order for this information to be accurate and unbiased it must be underwritten by its readers, not by special interests." - Larry S.
"Not many other media sources report on the topics Bridge does." - Susan B.
"Your journalism is outstanding and rare these days." - Mark S.
If you want to ensure the future of nonpartisan, nonprofit Michigan journalism, please become a member today. You, too, will be asked why you donated and maybe we'll feature your quote next time!