Whitmer kidnapping trial: Accused plotter denies role as case nears jurors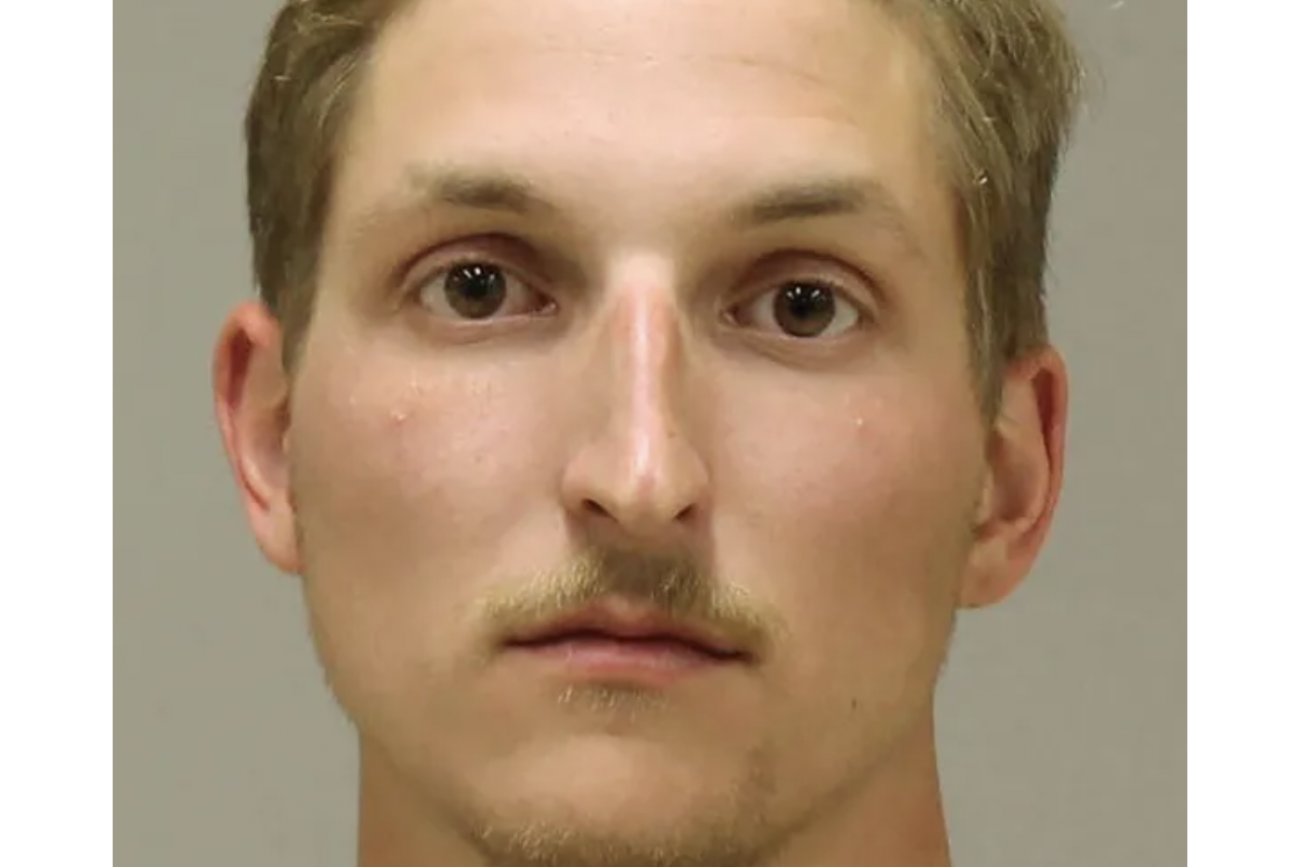 Daniel Harris, a 24-year-old former Marine from Lake Orion, took the stand in his own defense Thursday. He is accused of plotting to kidnap Michigan Gov. Gretchen Whitmer. (Photo courtesy Kent County Jail)
April 1: Plotters or dupes? Gretchen Whitmer kidnapping case goes to jury.
LANSING -- Daniel Harris acknowledges he joined a militia because he was mad at the government, suggested ways to kill Michigan Gov. Gretchen Whitmer, helped detonate an explosive and participated in weapons training exercises.
But at no time did he actually conspire to help kidnap the governor or obtain a weapon of mass destruction to destroy a bridge near Whitmer's vacation home in northern Michigan, Harris testified Thursday in federal court.
"Absolutely not," Harris said — repeatedly and adamantly — from the witness stand.
Related:
The fate of Harris and three other defendants accused in the 2020 Whitmer kidnapping plot will soon be in the hands of jurors after defense attorneys rested their case Thursday afternoon. The men could each face up to life in prison if convicted on conspiracy charges.
Closing arguments are expected Friday morning, followed by jury deliberations that will cap a blockbuster trial that experts say is a test of the government's ability to crack down on growing domestic extremism.
Harris, a 24-year-old former Marine from Lake Orion, was the only defendant who chose to take the stand in his own defense. Three others — accused ringleader Adam Fox of Wyoming, Barry Croft of Delaware and Brandon Caserta of Canton Township — decided not to testify.
Defense attorneys for the four accused men had intended to call additional witnesses, but five potential witnesses on Wednesday invoked their Fifth Amendment right to remain silent to avoid self-incrimination. Others signaled they would do the same if called to the stand.
In his testimony, Harris said he believed Dan Chappel — who he would later learn was an FBI informant — was actually the leader of the militia group accused of plotting to kidnap the governor, rather than Fox, his co-defendant, who prosecutors have described as the antagonist.
The distinction is notable because defense attorneys are trying to convince jurors that the FBI entrapped their clients by encouraging them to develop a plot that had initially amounted to little more than "crazy talk" between men frustrated by Whitmer's COVID-19 pandemic orders.
Chappel, the FBI informant, testified last week that he first contacted law enforcement shortly after joining the Wolverine Watchmen militia group because he was disturbed by online chats.
Harris lashed out Thursday, repeatedly calling Chappel "a bitch" for working with the FBI.
"He gets scared by memes," Harris said, downplaying violent imagery shared in the militia group's online chats as a series of jokes. Chappel is an Iraq combat veteran, Harris noted, "but words hurt you? Words scare you? You're a bitch. Words are words."
Prosecutors, who contend the kidnapping plot was intended to spark a second civil war known as the "boogaloo," sought to undermine Harris' testimony by playing jurors a recording of a prison phone call between Harris and his father shortly after his arrest in October of 2020.
In that call, Harris told his father he was mad at Fox because "he's the only reason I'm here."
Harris also lashed out at two former colleagues in the Wolverine Watchmen who he had been close with before they pleaded guilty to kidnapping charges. Ty Garbin of Hartland and Kaleb Franks of Waterford Township testified against the four remaining defendants this month.
Garbin is "a liar" and Franks is too, Harris said Thursday.
Pressed by prosecutors in cross examination, Harris repeatedly said he "did not recall" the specifics of recorded conversations in which Fox and others discussed kidnapping plans. Another time, he said he did not hear a conversation because he was picking up dog poop.
In one recording, Caserta talked about using "deadly force," but Harris said that was not particularly concerning to him because "killing people is a regular conversation between Marines."
In an August 2020 group chat about a potential kidnapping of the governor, Harris responded by telling colleagues to "just go kill her." But he said Thursday he was really just urging them to end any kidnapping talk, which he had previously discouraged.
"It's really me calling them out on it," Harris testified. "If they're not going to move on it — which I was 100 percent hoping they didn't — then stop talking about it."
In another chat, Harris told colleagues that "if the founding fathers saw how shit was being run, pretty sure they'd be looking at us like, WTF, kill them."
Harris said Thursday he was referencing "tyrants." Asked if Whitmer was one of those tyrants, he said, "not really. She's just a governor to me" who was doing her job "very poorly."
But in a third chat, which Harris acknowledged Thursday, he suggested different ways of killing Whitmer. He mentioned "doming" her — shooting her in the head — or mugging a pizza delivery driver to steal their uniform, approach her house in disguise and "shoot three rounds" into her.
Harris did not participate in an overnight surveillance mission at the governor's vacation home in September and instead got drunk during a meeting with colleagues in Luther, he testified.
He was part of a "circle of trust" discussion the following day and, during a training exercise, placed an improvised explosive device in a tree and lit the fuse to detonate it, Harris said.
But, Harris told the court from the stand, he did not agree to kidnap the governor, possess a weapon of mass destruction or discuss blowing up a bridge to slow any potential police response or security detail.
"I didn't even know about a bridge," Harris said. "Nobody told me."
We're not just a news organization, we're also your neighbors
We've been there for you with daily Michigan COVID-19 news; reporting on the emergence of the virus, daily numbers with our tracker and dashboard, exploding unemployment, and we finally were able to report on mass vaccine distribution. We report because the news impacts all of us. Will you please support our nonprofit newsroom?