FBI informant: Facebook led me to infiltrate plot to kidnap Gretchen Whitmer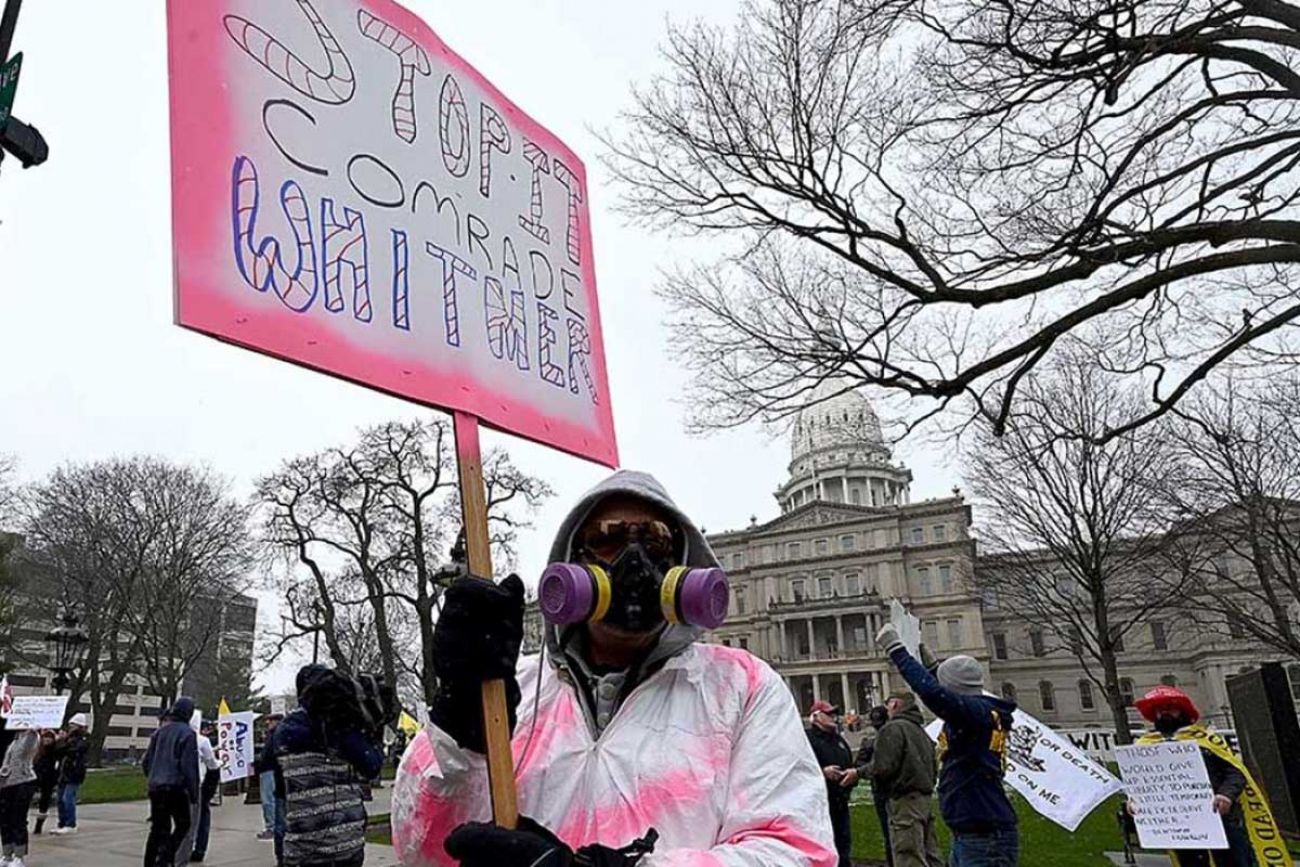 An April rally against Gov. Gretchen Whitmer's COVID-19 orders almost led to violence, but de-escalated when militia members realized they could freely enter the Capitol with guns. (Bridge file photo by Dale Young)
Michigan Government
FBI informant: Facebook led me to infiltrate plot to kidnap Gretchen Whitmer
LANSING — It started with a Facebook recommendation.
Dan, a 34-year-old Michigan man whose last name prosecutors are withholding for security reasons, testified Friday that he was scrolling the social media site last year when it suggested he join the Wolverine Watchmen group.
An Army veteran and firearm safety instructor, Dan said he was interested in guns and a member of pro-Second Amendment groups. He suspects that's why the Facebook algorithm suggested he join what turned out to be a radical militia group whose members were preparing for a "Boogaloo" civil war.
He clicked, triggering a months-long odyssey that landed him in the middle of an extremist movement that prosecutors say culminated in a plot to kidnap Gov. Gretchen Whitmer. For much of the time, he wore a wire for the FBI and recorded audio, including surveillance of her home.
Testifying Friday in Jackson County's 12th District Court, Dan said concerns about violence against police and politicians outweighed growing worries about his own safety and that of his daughter.
Related stories:
"I had a knee jerk" reaction against working with the FBI initially, he said in testimony, his video feed turned off to protect his identity. "But I agreed to do it."
His insider story capped a three-day preliminary exam for Joe Morrison, Pete Musico and Paul Bellar — three of eight men facing state charges as alleged domestic terrorists. Seven other men implicated more directly in the alleged kidnapping plot face federal charges.
Bellar, 21 of Milford, is charged with multiple 20-year felonies, including gang membership and providing material support for terrorist acts. Musico, 42, and Morrison, 26, who lived together in Munith, face similar charges, including 20-year felony counts for a threat of terrorism.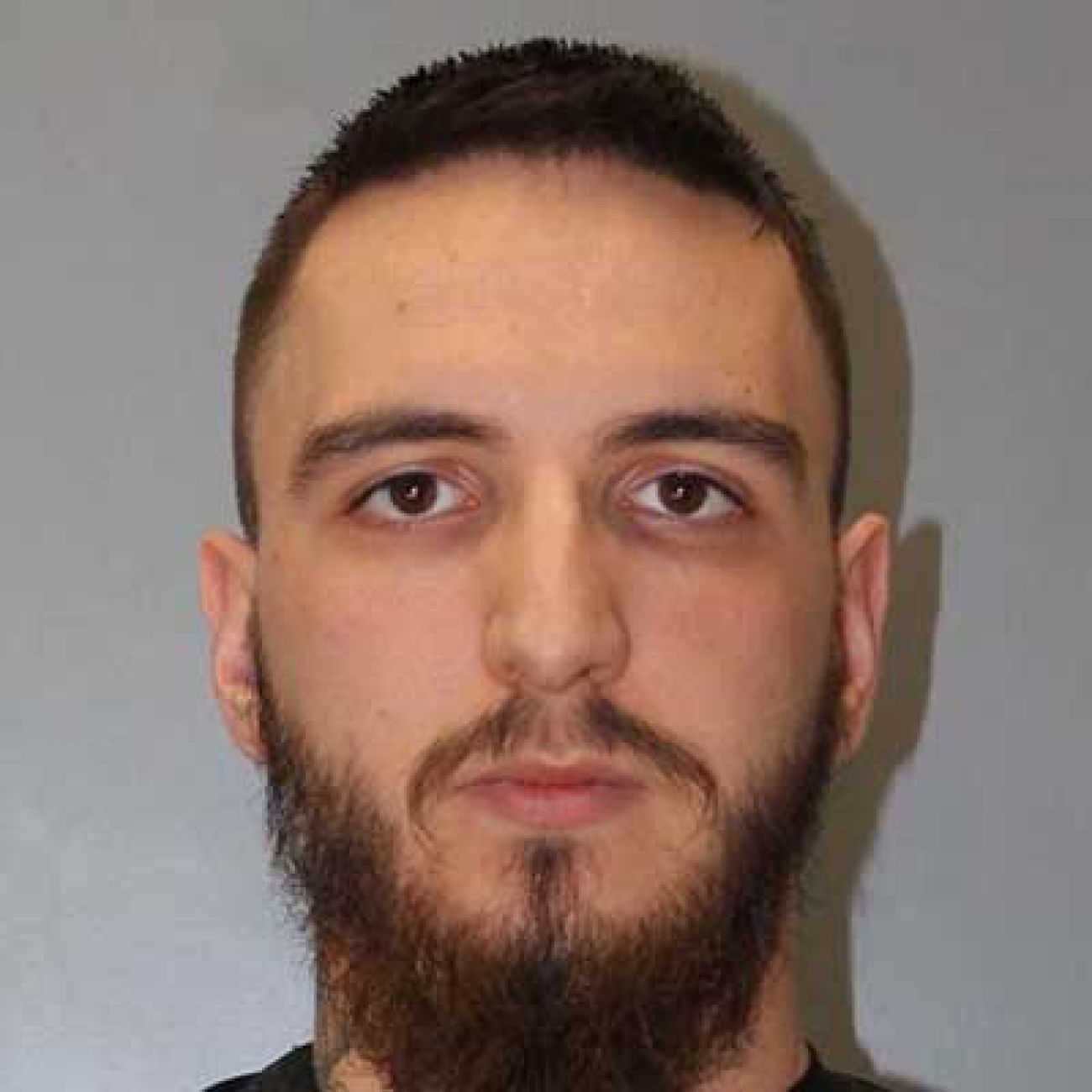 Paul Bellar, 21, of Milford also is charged in the plot to kidnap Whitmer, but his attorney says he moved out of Michigan last summer. (Courtesy photo)
Judge Michael Klaeren said he will decide by March 29 whether prosecutors presented enough evidence to send the Michigan trio to trial.
Dan's day-long testimony revealed new details of secret meetings, tactical training, surveillance and plans he said involved militia groups in multiple states. The planning culminated with a plan to kidnap Whitmer to either kill her or put her "on trial" for her COVID-19 orders in a "kangaroo court" in Wisconsin, he testified.
Defense attorneys sought to distance their clients from the plot, which the FBI said it foiled in October.
Muscio's attorney repeatedly referred to his client as "crazy Pete," suggesting he was known for saying "crazy things" and is not a leader. Bellar's attorney noted he'd left the Watchmen in late July and moved to South Carolina. Morrison's attorney said he walked away from the group to "take care of his marriage" in late August, days before other men staked out the governor's vacation home.
But authorities contend all three provided material support to the plotters, participating in meetings, hosting firearms training sessions and brainstorming possible attacks on the Michigan Capitol.
Musico's attorney noted Dan had suffered a traumatic brain injury while serving in the military and admitted to memory issues. The lawyer questioned whether the court can trust the informant's testimony as a result.
Pete Musico, 42, of Munith, faces 20 years in prison for a host of charges related to an alleged plot to kidnap Gov. Gretchen Whitmer. His attorney says he is more talk than action. (Courtesy photo)
"I wasn't there to remember dates and times," Dan responded. "I was there to maintain access for the FBI."
'A threat to law enforcement'
Dan said had no intention of becoming an informant when he joined the Wolverine Watchmen, motivated instead by an interest in firearm training.
He was admitted to the private Facebook group after answering three questions online in what was an initial vetting process, he said. He then joined core members in an encrypted chat after answering additional questions.
"They asked my views on government," he recounted, going on to describe himself as a Libertarian who doesn't "believe in big government" and had sworn an oath to defend the country "against all enemies, both foreign and domestic."
He testified that he didn't like what he saw in the encrypted chat.
Dan said he was "alarmed" to see a post from Musico about how to find the home addresses of police officers that he understood as a threat to "kill them."
Musico, who authorities identified as a founding member of the Wolverine Watchmen, told the group he had "followed a police officer to his home, thrown a Molotov Cocktail on his house and then went out back with a rifle," Dan testified.
Pressed by Musico's attorney, the informant acknowledged he does not know if that story was true. But it was concerning, nonetheless, and prompted him to reach out to a friend who is a police officer for advice.
"This was not training," Dan told the court. "This was wanting to do violence. I felt that was a threat to law enforcement."
Dan met with the police officer, who eventually relayed the information to FBI agents. They persuaded him to become an informant.
No need to storm Capitol if guns are allowed
Dan testified that his time with the militia included weapons training in Munith, a gathering in Wisconsin where militants debated attack targets and a meeting in a Grand Rapids vacuum shop where the plot against Whitmer crystallized.
On April 30, at a raucous anti-Whitmer protest at the Michigan Capitol, the atmosphere was so tense that Dan testified he stepped away and spoke to FBI agents directly into his wire.
The fear was "we were going to storm the Capitol," Dan recounted.
As thousands gathered outside, Musico, Bellar and Morrison carried AR-15s while recruiting new members to the Wolverine Watchmen. Bellar, in particular, said he wanted to "bum rush the Capitol, like a bull in a China shop, just go right through it," the informant testified.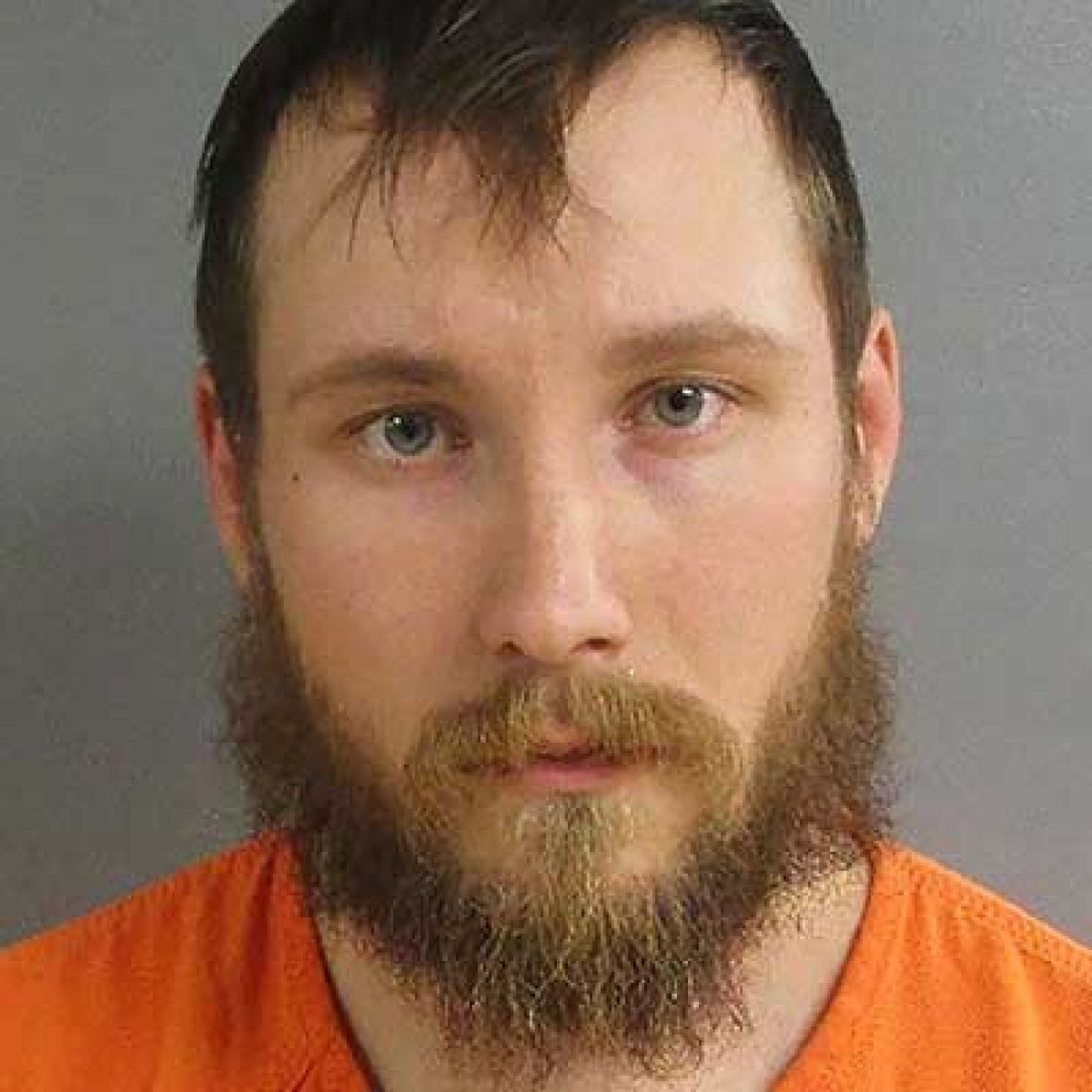 Joe Morrison, 26, of Munith is charged with felonies related to the plot to kidnap Whitmer, but his attorney claims he left a militia group before the conspiracy took root. (Courtesy photo)
Musico was under the impression Whitmer was inside the Capitol and told colleagues he "was going to go out to the opposite side of the building and catch that bitch as she was coming out of the emergency exit," Dan testified.
The threat, though, vanished when the armed men realized Michigan is one of the few states in the nation that doesn't ban guns.
It was open for visitors, and there was no need to breach the doors because state police were letting in demonstrators after a temperature check as a COVID-19 precaution.
"We couldn't take signs, but we could bring our firearms," the informant recounted, describing Capitol rules that only recently changed with a new ban on openly carried firearms. Concealed pistols are still allowed.
Once inside, the Watchmen joined a large group that had gathered outside the House chambers, the informant recalled. Muscio joined the fray and "was antagonizing police officers directly in their face," Dan said.
"They were trying to get the people riled up," Dan said. "At times Pete would yell 'two steps forward,' trying to move a line towards the chamber doors."
He said the Watchmen roamed the Capitol and knocked on doors, finding what they thought was Whitmer's office, likely the ceremonial office she keeps there.
They pounded on the door "in a show of force," but later posed for pictures in front of the office once they realized she was not there.
Several Wolverine Watchmen had also attended the "Operation Gridlock" protest in Lansing on April 15, Dan recounted. Thousands of cars circled the Michigan Capitol in a protest against Whitmer's COVID-19 lockdown orders that was organized by activist Meshawn Maddock, who is now co-chair of the Michigan Republican Party.
Musico told colleagues "he had a grenade inside of his vehicle" during the protest, the informant testified, later acknowledging under cross examination that he had not actually seen the explosive device in question.
"It could have been packed with sand for all you know," the attorney said.
"It could have been packed with C4," Dan responded, noting that Musico had on another occasion shown him something he claimed was C4 explosives.
'Separate life'
Dan spent months as a mole inside the Watchmen, where he was quickly elevated to leadership position because of his Army background and specialized training, he said.
Not only did he wear a wire, he gave the FBI access to his email, encrypted chat and Facebook accounts so they could monitor the group.
Defense attorneys have argued the FBI may have entrapped their clients by using a paid informant, suggesting Dan may have been by money. As of October, the FBI paid him $14,800 "for reporting and expenses," according to court documents.
But Dan said he did not expect compensation when he decided to help authorities, and the money was justified because of the heavy toll his work took on his personal life.
He had to routinely take time off from his job at the U.S. Postal Service to attend militia meetings, he said. He sold his house at a loss because someone in a related militia group knew where he lived," he claimed, and he put plans to buy his own firearm range on hold.
"I had a separate life outside of that," he said. "I had family, work, a lot to juggle."
'Kick off the boogaloo'
Barely a month after militia members roamed the Capitol with guns, Dan testified he was introduced to Adam Fox, a "Three Percenter'' leader from Grand Rapids who became a leader in the Whitmer kidnapping plot.
During a June 14 training at their home in Munith, Musico and Morrison played Dan audio clips of Fox discussing potential political violence and making threats against the governor, he said.
Later that day, joined by agents in an FBI office, Dan said he called Fox for the first time.
"He was going on and on about his displeasure with the governor," he recalled. "I believe he said he wanted to hog-tie her on a table."
Fox also suggested a potential plan to storm the Capitol and execute Whitmer on live television to "kick off the boogaloo," referencing a civil war that the so-called Boogaloo Boys believe will be triggered in the near future.
Musico, Dan said, had also been agitating for action at the Michigan Capitol. "This is about putting rifles in front of law enforcement and politician's faces and pulling the trigger," Musico said in a separate conversation, he recalled.
So again, at the June 14 meeting, Dan testified he broke away from the group and spoke directly into the wire. He warned FBI agents there may be violence at the Michigan Capitol on June 18, when militia groups were planning to organize there.
Morrison, Musico, Bellar and Fox all ended up attending that June 18 protest, Dan said.
And it was a tense moment for him personally, he recalled, because Fox performed a "pat down" to see if he was wearing a wire but did not detect the listening device the FBI had supplied him.
Fox wanted at least 200 people to storm the capital, but "fortunately there was not a large gathering of people there on that day" and they backed off plans to try and rile up the crowd, Dan said.
"Adam was fixated on taking the Capitol," he said, but Musico eventually started advocating for a different approach that Fox and other would-be kidnappers began to consider.
"Pete would say homes and addresses," he said. "Everybody has addresses."
It was then, Dan testified, Fox and other plotters turned their focus on a "1-2-3 plan" to take Whitmer either in Lansing, the governor's residence on Mackinac Island or her vacation home in northern Michigan.
Eventually, the plotters settled on the vacation home, and began surveillance, he testified. By the time the FBI foiled the plot, the militants still weren't sure what they were going to do with her if the kidnapping was successful, Dan testified.
One idea: Maybe they'd "just leave her in Lake Michigan" to die, Dan testified.
Only donate if we've informed you about important Michigan issues
See what new members are saying about why they donated to Bridge Michigan:
"In order for this information to be accurate and unbiased it must be underwritten by its readers, not by special interests." - Larry S.
"Not many other media sources report on the topics Bridge does." - Susan B.
"Your journalism is outstanding and rare these days." - Mark S.
If you want to ensure the future of nonpartisan, nonprofit Michigan journalism, please become a member today. You, too, will be asked why you donated and maybe we'll feature your quote next time!