Whitmer kidnaping trial starts: 'Second civil war' or 'crazy talk'?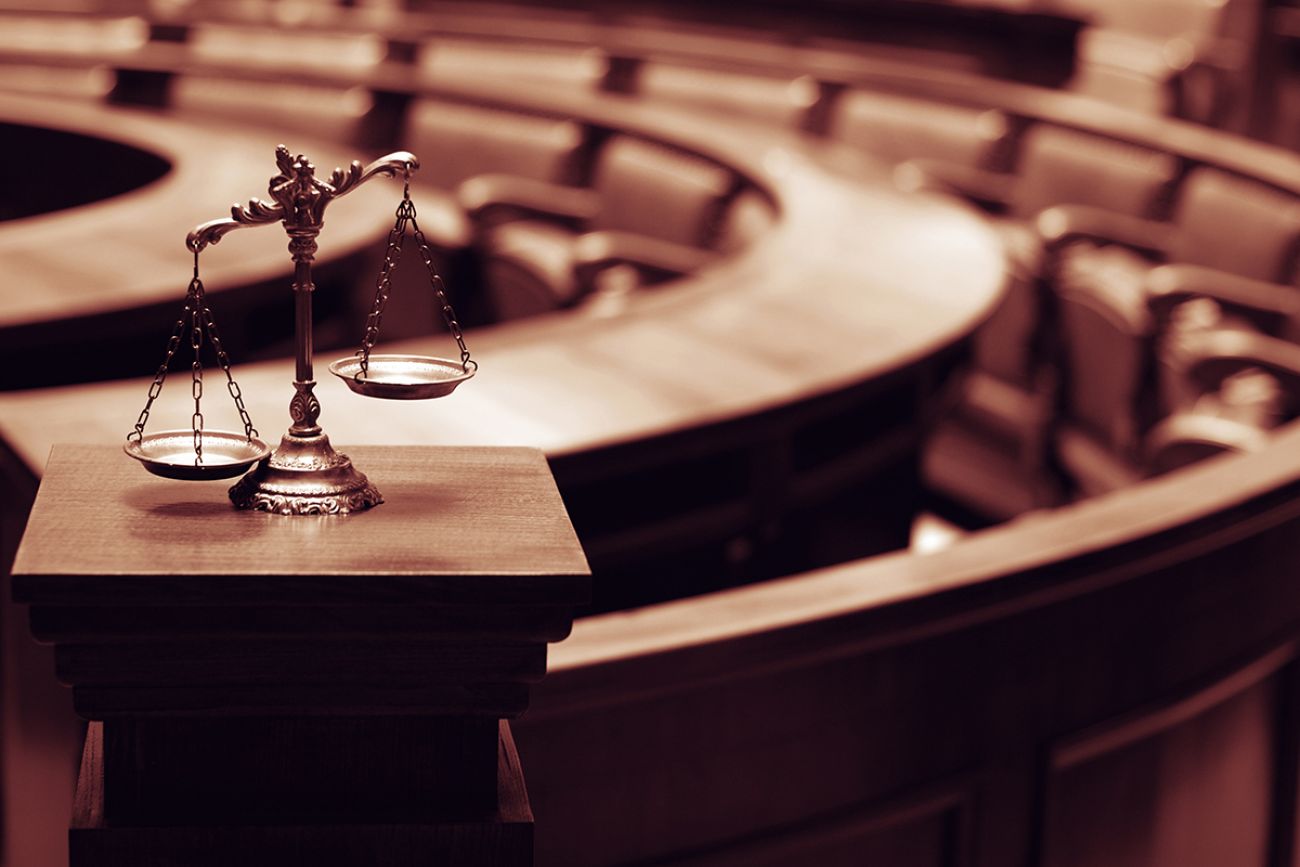 Four men face charges that could imprison them for life on allegations they plotted to kidnap Gov. Gretchen Whitmer and blow up a bridge near her vacation home to delay police response. (Shutterstock)
April 1: Plotters or dupes? Gretchen Whitmer kidnapping case goes to jury.
GRAND RAPIDS — Brian Woodman sat in the fourth row of a federal courtroom and struggled with the realization that his childhood best friend had grown up to advocate for a violent overthrow of government officials.
"By brute f– – – force," Adam Fox, the accused ringleader in an alleged plot to kidnap Michigan Gov. Gretchen Whitmer, said in a 2020 Facebook video played for jurors on Wednesday during the first day of testimony in the closely watched domestic terrorism trial expected to last up to six weeks.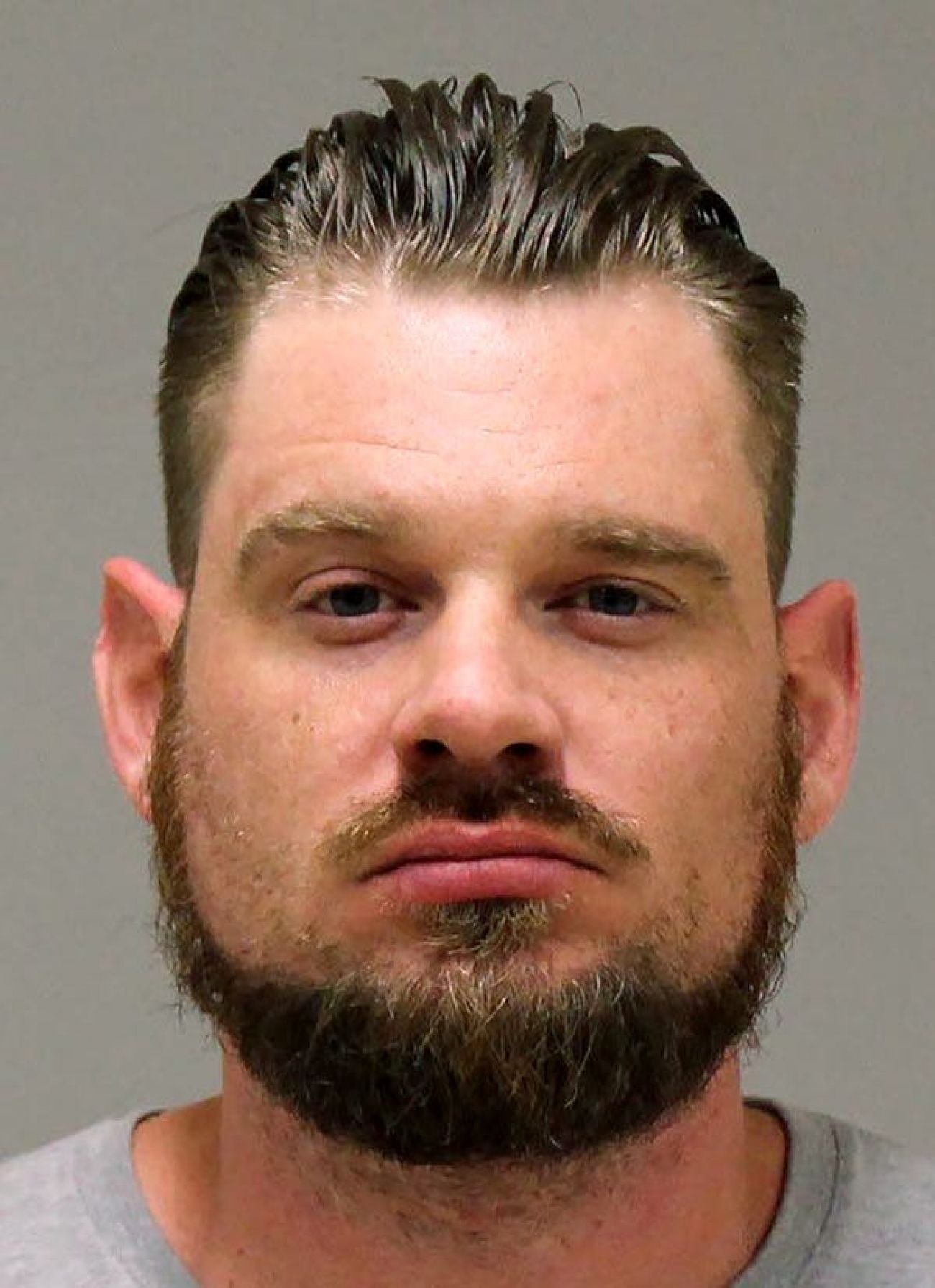 Adam Fox is accused by prosecutors of being a ringleader of a plot to kidnap Gov. Gretchen Whitmer, but his attorneys say he was too "hapless" to lead such a conspiracy. (Kent County Jail)
"Physical violence," Fox continued on the video as he held a long gun. "That is the only way we're going to win our rights back and take back what is ours."
Related:
Woodman traveled from his home in Virginia to support his friend. He told Bridge Michigan he believes Fox was entrapped, but acknowledged that the evidence presented during the trial's first day was disappointing and shocking.
"It was really tough to watch that," Woodman said outside the courtroom, where he had sat with his wife and Fox's mother. "It is what it is. I'm gonna choke it down. Because we all make mistakes, and I know that he's a better guy than they're painting him out to be."
Fox, 38, is one of four men standing trial in the alleged kidnapping plot, which prosecutors describe as a militia conspiracy hatched amid a pandemic that prompted Whitmer and other governors to shut down their states to try to slow the spread of COVID-19.
Daniel Harris, 24, of Lake Orion, Brandon Caserta, 33, of Canton Township, and Barry Croft, 46, of Delaware are also accused in the plot. They face the possibility of life in prison if convicted.
Fox, Croft and Harris each face a separate weapon of mass destruction charge on allegations they conspired to blow up a bridge near Whitmer's vacation home in Elk Rapids to delay any police response.
Experts say the case will test the government's ability to combat a growing wave of homegrown terrorism. But federal prosecutors on Wednesday asked the 18 jurors — including six alternatives — to focus on the facts of the case, not its high profile.
"Set aside the defendants' political views, set aside their desire for a second civil war, set aside the governor's job and her title and whatever you make think of them," Jonathan Roth, an assistant U.S. attorney for the Western District of Michigan, said in his opening statement.
"What you have is the defendants agreed, planned, trained and were ready to break into a woman's home, where she slept with her family, in the middle of the night, and with violence and at gunpoint they would tie her up and take her from that home."
'A lot of talk'
Defense attorneys contend the alleged plot was little more than "crazy talk" and "mean words" from men fueled by "copious" amounts of marijuana, egged on by FBI "snitches" and angered by a government they believed had turned toward tyranny.
"You're going to hear a lot of talk," Fox's defense attorney, Christopher Gibbons, told jurors in his opening statement, preparing them for the onslaught of secret recordings compiled by FBI informants and undercover agents.
But "there was no plan," he said. "There was no conspiracy."
Friends and family of the defendants peppered the public gallery on Wednesday, including Fox's mother, a couple who exchanged head nods with Harris and a woman who whispered "I love you" to Caserta as he walked out of the courtroom but declined to speak with Bridge Michigan.
"This whole thing is blowing my mind, to be honest with you, because (Fox) has got one of the biggest hearts of any of my friends," Woodman told Bridge. "It's the only reason I'm here. I would not be traveling from Virginia if it wasn't for him being the guy he was."
Woodman, 38, said he grew up with Fox in rural Potterville in Eaton County. They hit it off at school after realizing they lived in the same trailer park. Each had "rocky upbringings" and developed an underdog mentality that led them to stand up to bullies who would pick on other kids, Woodman said.
The two had a falling out over politics in 2016, Woodman recalled. He suspects Fox was desperate for friends and found companionship in militia movements.
"He just met the wrong guys at just the right time," Woodman said. "I felt partially responsible because I was one of his absolute closest friends and I kind of bailed on him when I saw him going toward the whole (Donald) Trump thing. He went one way; I went the other."
Prosecutors say the four defendants plotted to "seize, confine, kidnap, abduct and carry away" Whitmer, a first-term Democrat, between June and October of 2020. They've signaled plans to present a mountain of evidence, including more than a hundred audio recordings and dozens of online chat logs.
While prosecutors' case has been complicated by missteps, including the arrest of a key FBI agent who assaulted his wife, they've secured plea deals from two admitted plotters who are expected to testify against their former colleagues.
Prosecutors may also call as many as 48 witnesses, including additional FBI agents involved in the investigation, two undercover agents they say infiltrated the militia group that plotted the kidnapping, one or more confidential sources and approximately a dozen civilian witnesses with knowledge of the plot.
A 'misfit'
In opening arguments Wednesday, Fox's defense attorney portrayed him as a "misfit" incapable of organizing a kidnapping plot — let alone weapons training exercises — without the help of an undercover FBI informant known to him as "Big Dan."
Fox was "basically homeless" during the alleged conspiracy in 2020, Gibbons told jurors. Fox was living in the basement of a Wyoming vacuum store that had no bathroom and had to relieve and wash himself at a Mexican restaurant next door, the lawyer said.
"One has to go to great lengths to make it look like Adam Fox is a nefarious person" and a major player in the militia movement, Gibbons said, accusing the FBI of "parlor tricks."
But in testimony Wednesday, federal prosecutors and the FBI presented evidence suggesting Fox was involved in early discussions that eventually brought together Croft — a Delaware resident and leader in the national Three Percenters Movement – with other defendants who were members of a Michigan militia group called the Wolverine Watchmen.
Fox was also a "Boogaloo Boy," they said, referencing a fringe militia movement that experts say is focused on preparing for a second civil war.
In a video he filmed inside the Michigan Capitol on April 30, 2020, Fox protested with a gun strapped across his Hawaiian shirt, the unofficial uniform of the Boogaloo movement.
"Who else is ready for the boogaloo?" Fox, holding a long gun, said in a separate video played for jurors.
"I'm ready to boo the fucking loo on man. I'm sick of this shit… I'm ready to give maximum effort. I'm just waiting. Who's going to fire the first shot?"
In another picture he shared in a Facebook chat, Fox posed in the basement of the vacuum store with a pair of zip tie handcuffs typically used by law enforcement.
Fox twice surveilled Whitmer's vacation home and was "eager, anxious and enthusiastic" about the plot, said Roth, the assistant U.S. attorney.
"This was not just talk," Roth told jurors in his opening statement, describing evidence he would present against each defendant later in the trial. "Their actions were louder and more disturbing than their words."
We're not just a news organization, we're also your neighbors
We've been there for you with daily Michigan COVID-19 news; reporting on the emergence of the virus, daily numbers with our tracker and dashboard, exploding unemployment, and we finally were able to report on mass vaccine distribution. We report because the news impacts all of us. Will you please support our nonprofit newsroom?