Parental rights loom large in Michigan election, from governor race to schools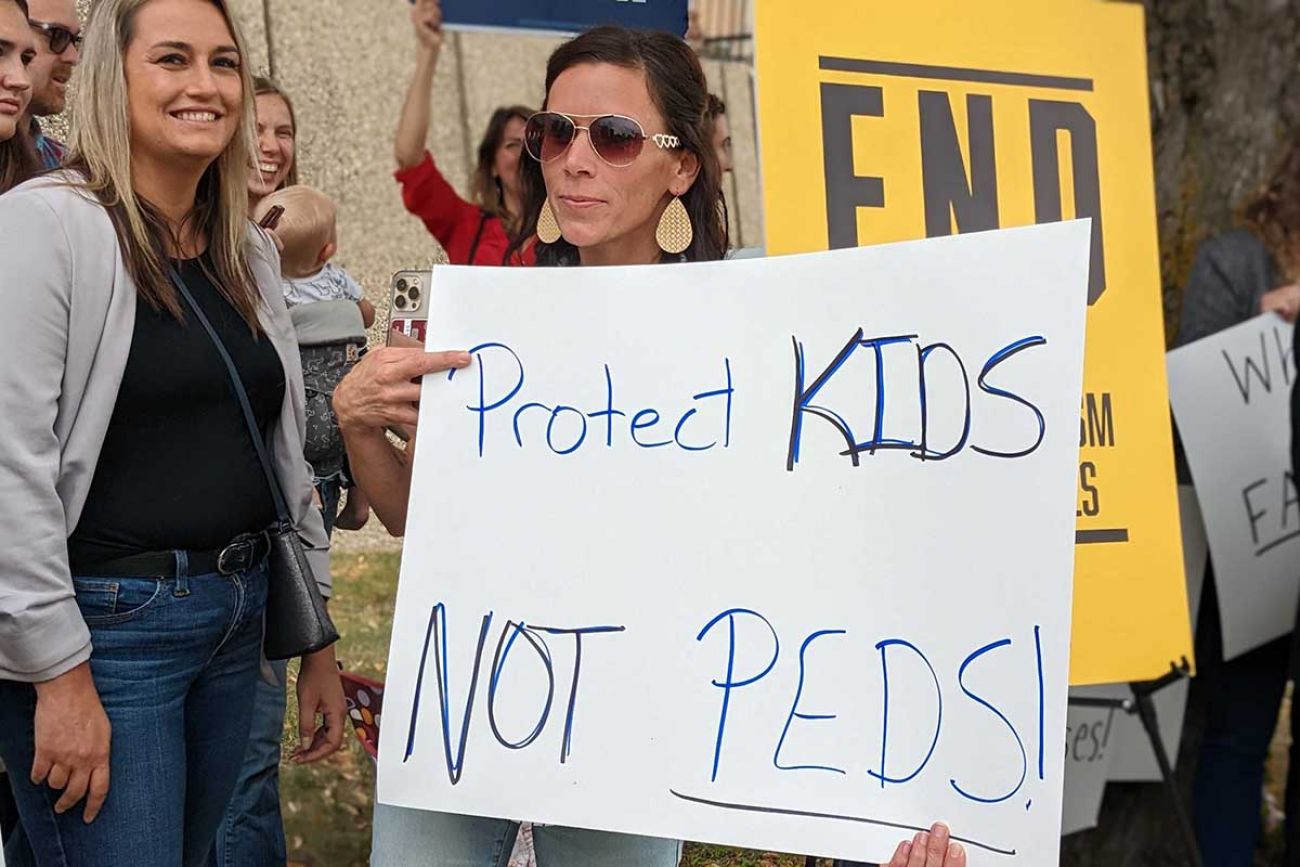 Bree Moeggenberg, an Isabella County mother, attended a press conference this week from Republican gubernatorial hopeful Tudor Dixon that slammed LGBTQ teacher training videos from the state. (Bridge photo by Jonathan Oosting)
Michigan Government
Parental rights loom large in Michigan election, from governor race to schools
'Parental rights' is becoming a hot topic in school board elections and the governor's race
Republicans feel concerns about sexuality and gender studies in schools are an issue that could win independent voters
Critics say the movement is misguided and springs from conspiracy theories
---
After more than two years of pandemic-related school disruptions, many Michigan parents say they've had a political awakening — and are ready to influence November elections.
Largely conservative, the so-called "parental rights" movement is sweeping school board elections statewide and influencing the race for governor, with Republican challenger Tudor Dixon and Gov. Gretchen Whitmer in recent days criticizing teacher training on LGBTQ issues that they said didn't properly take into consideration parents' views on the subject.
Mobilized over frustration over COVID mask mandates that are now largely gone, parents now are targeting what they say is a lack of transparency in schools and an over-emphasis on sex, race and gender issues in libraries and classrooms.
Related:
Republican strategists say polling suggests that parental rights and education are winning issues for candidates, following Republican Glenn Youngkin's come-from-behind win in the Virginia governor race last year campaigning against schools' race instruction and pandemic policies.
"Parents are making more demands and they're becoming more involved and they're running for school boards themselves," said Fred Wszolek, a Republican consultant who works with pro-Dixon super PAC Michigan Strong. "It's certainly happening one local level at a time."
Statewide numbers aren't available, but in Oakland County alone, more than 200 candidates have filed to run in 35 school districts this November, up from 156 candidates in 2018 and 165 in 2014. In Wayne County, 195 candidates are running for school board in 36 districts, up from 160 in 2018.
In the past two years, parents have flooded school board meetings, peppered districts with public records requests, formed political groups, endorsed a slate of school board candidates or filed to run themselves.
"I don't think this about individual parents in any individual district, but I think there is a national effort to discredit public education," said Don Wotruba, executive director of the Michigan Association of School Boards.
Nationally, K-12 parents are generally satisfied with their childrens' education, polling suggests. In 2022, 76 percent of more than 1,000 parents of school-age children polled by the NPR and market research company Ipsos said their children's schools do a good job keeping parents informed of even controversial curricula.
They may be less supportive of teaching sexuality in schools: 70 percent of voters opposed elementary school instruction on sexual orientation and gender in a poll by this month by the New York Times and Sienjna College.
Politics isn't new for school boards and similar curricula fights have reverberated over the years, but Wotruba said controversies that once ended with "a conversation with a … superintendent" are now stoked and amplified by social media.
"In the past, the issue would have went away. And now, it takes on a life of its own," Wotruba said.
Putting new board members in place
The politicization in Michigan comes as Republicans nationwide make increasing representation on school boards a higher priority. Locally, some candidates are getting help from political action committees.
Former Northville Board of Education president Matthew Wilk formed the Get Kids Back to School PAC in November 2021. Wilk was removed as board president in 2020 after sharing a post on social media that the pandemic existed "only in falsified statistics."
The PAC has endorsed 29 candidates so far for school board races across Michigan.
"The genesis of the whole thing was to reduce barriers to entry for citizens who want to participate in … public schools," Wilk said.
The group is involved in races in southeast Michigan, sending out fliers in Grosse Pointe that accuse board members of "empower(ing) UNELECTED individuals to develop curriculum focused on 'race, equity and inclusion' over core academics like mathematics, reading & writing."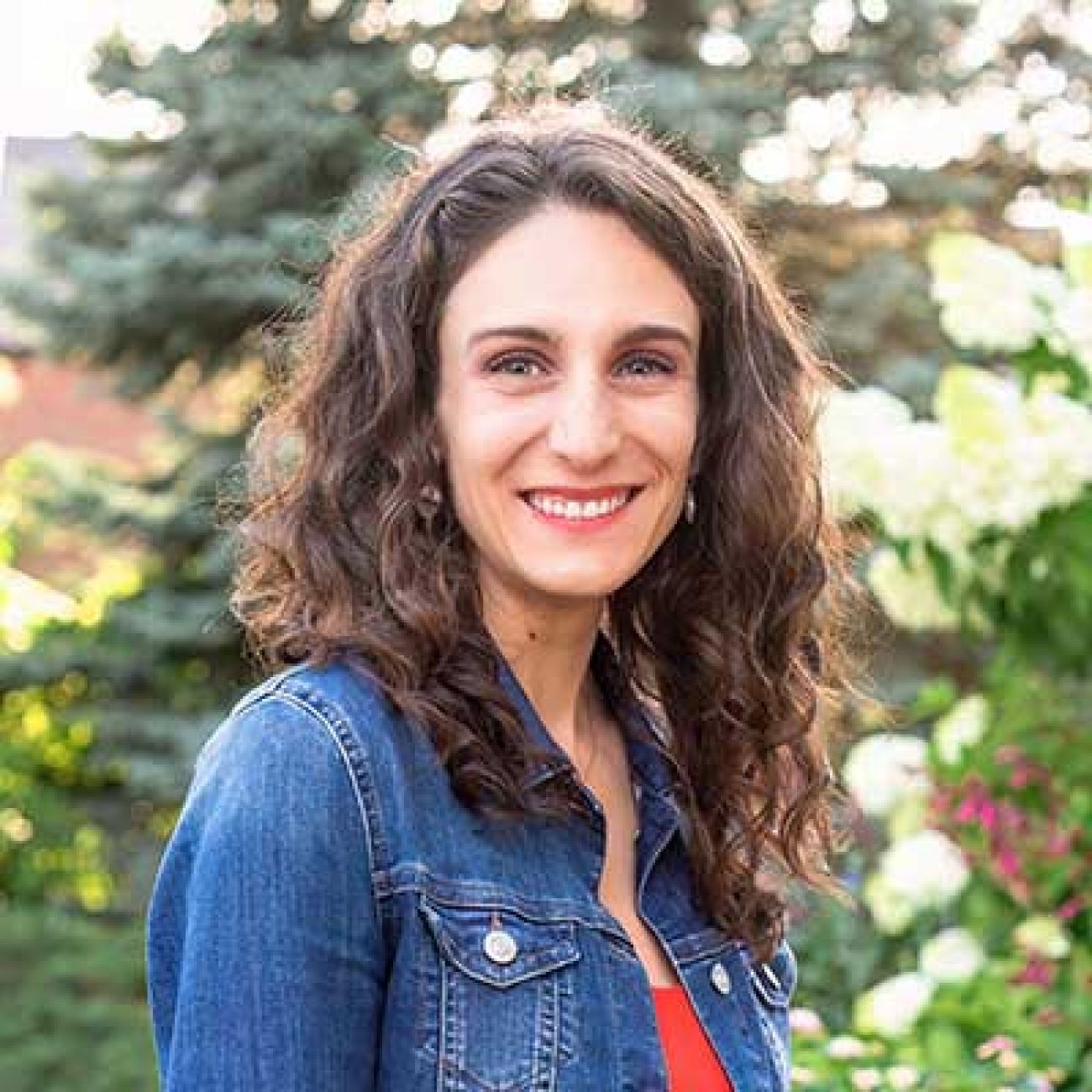 Carol Beth Litkouhi is a former public school teacher running for Rochester Community Schools board. She is suing the district over public records related to diversity, equity and inclusion classroom materials. (Courtesy photo)
Wilk's PAC also endorsed Carol Beth Litkouhi for the board of Rochester Community Schools, which spent $188,750 settling a case after it became apparent that central office staff were collecting information on parents' social media posts.
Litkouhi, a former public school teacher, told Bridge her main priorities are to "restore our district's focus on academic excellence, and transparency and partnerships with parents and accountability."
She is suing the school district in Oakland Circuit Court with the help of the free-market Mackinac Center Legal Foundation related to a records requests she placed for diversity, equity and inclusion materials and materials for a high school ethnic and gender studies course.
"If they're proud of what they're doing, and they think they're doing a great job, why not just have a conversation with me about it?"
Lori Grein, executive director of strategic communications at the district, told Bridge in an email that the district has provided requested materials already and has offered to schedule an in-person review of copyrighted materials, yet "the requesting party has not scheduled a time to review" them.
The lawsuit is ongoing.
Grein also listed several statistics demonstrating students' high academic achievement and said parents have representation on several committees including the strategic planning, health advisory and educational materials review committees.
Elsewhere in southeast Michigan, conservative advocacy group Michigan Liberty Leaders hosted at least three sessions titled "What's Really Going on in Schools? It's Time to Find Out!" in Livonia, Northville and Clinton Township.
The sessions featured Maria Giancotti — founder of the group who was a pharmaceutical sales representative for 20 years before becoming an "educational consultant and advocate" in December 2020.
Her presentation included screenshots and links on topics including critical race theory, sex education and Title IX (the federal protection against sex discrmiination in schools), among others.
On one page, it shows an arrow chart that suggests social emotional learning and "culturally responsive teaching" derive from critical race theory and argues the theory is "harmful" by encouraging discrimination and segregating people into "oppressors" and "victims" based on their skin color.
Livonia Public Schools Superintendent Andrea Oquist defended her district in an emailed statement highlighting the work of bus drivers, secretaries, teachers and principals.
"Yes, let's truly find out what happens in our schools so that we can shout from the rooftops that our schools are beacons of hope and promise in every community," she said.
'Small but loud group'
Others are blunt in their criticisms of the movement.
Mitchell Robinson, a Democratic candidate for the state Board of Education, said the wave of complaints from parents is a "disingenuous" effort to undermine the public education system by "a small but loud group of people."
"This is largely a manufactured crisis that is meant to inflame tensions among easily misled voters and is designed to drive a wedge between teachers and parents," said Robinson, who is an associate professor of music education at Michigan State University.
In Forest Hills outside of Grand Rapids, parent Becky Olson co-founded Support Forest Hills Public Schools, a grassroots organization that its website says aims to "support and protect our public schools from partisan and manufactured attacks."
It hosted a school board candidate forum recently because "the community needs to hear the candidates talk about topics that are actually applicable to the job of serving on the school board," Olson said.
Many activists don't have a clear understanding of the responsibilities of school boards and have been manipulated by "fear mongering" by national partisan groups, she said.
"I don't know if their vision is that they're going to take this role of school board member and they're going to sit at a table at a meeting with a gavel and say 'yes to this book,' 'no to this book,' 'no CRT,' 'no LGBTQ mentions,'" Olson said.
"That might be their vision of what the job entails. But the real job entails dissecting a 400-page complex budget for a district. Deciding if it's appropriate, assessing how much more funding they might need to rally through a bond or a millage and generate community support to pass that not by disparaging the district and saying that they're going to wipe it out and take it over.'"
Dixon: Parental rights top priority
Dixon, who trails Whitmer in polling, has said her top priority is to "preserve parental rights" in Michigan.
She proposed the "Parents Right to Know Act," which would require schools to publish textbook titles, course syllabus and diversity consultants hired by school districts.
"A culture of secrecy and defiance has developed around the most controversial subjects," Dixon said in a campaign video in January. "And far too many believe parents' opinions and concerns simply aren't valid."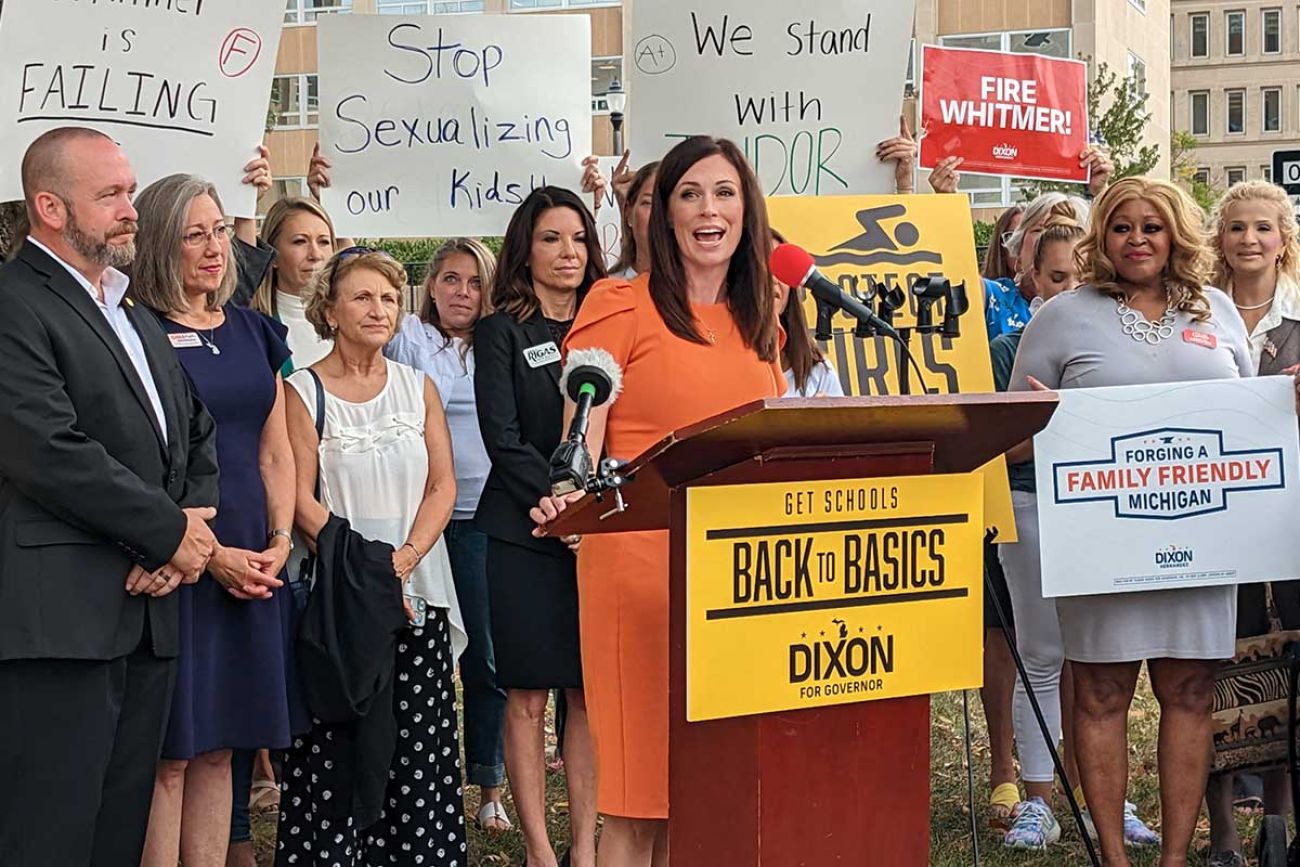 Tudor Dixon says parental rights are the top priority of her Republican campaign for governor. GOP pollsters believe the issue could attract Independent voters to the party. (Bridge photo by Jonathan Oosting)
On Tuesday, she demanded the resignation of state Superintendent Michael Rice after he refused to change training videos that suggested it's sometimes permissible for teachers to conceal the gender identity of students to parents.
Attending Dixon's press conference on the issue was Bree Moeggenberg an Isabella County mother of three who has spoken out against sexually explicit content at State Board of Education meetings.
"The sexuality and gender is not something that the school should be deciding when it's appropriate for the children to discuss that," said Moeggenberg, chair for the Isabella County of Moms for Liberty to Bridge in an interview.
Before the chapter was formed in mid-March, Moeggenberg helped organize a failed recall effort of local school board members. Now, the chapter circulated school board candidate questionnaires and have offered certain candidates volunteer help.
The parental rights strategy worked for Youngkin in Virginia whose school-based campaign upset former Gov. Terry McAuliffe. Michigan Pollster Steve Mitchell said the issue could help Republicans sway suburban mothers who may otherwise vote Democrat because of abortion.
"I think it's going to play a big role. I think Republicans sense that this is an issue with real vulnerability," said Mitchell, president of Mitchell Research & Communications, Inc.
Whitmer also is campaigning on parent issues. One of her top aides criticized the LGBTQ training, and the governor announced Monday appointees to her newly-formed parent council. The group will host roundtables of parents and family members across Michigan and later provide a report summarizing suggested inclusions in the governor's 2023 budget recommendation.
The wider debates about curriculum are already having an effect on schools, as they become more cautious about how they teach about race and school board members resign or decide not to run again.
In Grand Haven, John Siemion resigned in September 2021 as president of the local school board after months of heated meetings. In an email announcing his resignation, Siemion said his doctor told him "I need to do something about it before it's too late."
He said "shouting contests between deeply political constituencies over how racial issues are taught, masks in schools, and COVID-19 vaccines and testing requirements" were deterrents for people to continue to serve on boards or seek office.
"It's a no-win situation for board members no matter how they vote," he wrote.
Only donate if we've informed you about important Michigan issues
See what new members are saying about why they donated to Bridge Michigan:
"In order for this information to be accurate and unbiased it must be underwritten by its readers, not by special interests." - Larry S.
"Not many other media sources report on the topics Bridge does." - Susan B.
"Your journalism is outstanding and rare these days." - Mark S.
If you want to ensure the future of nonpartisan, nonprofit Michigan journalism, please become a member today. You, too, will be asked why you donated and maybe we'll feature your quote next time!