After abortion, sex education may be Michigan's next cultural battleground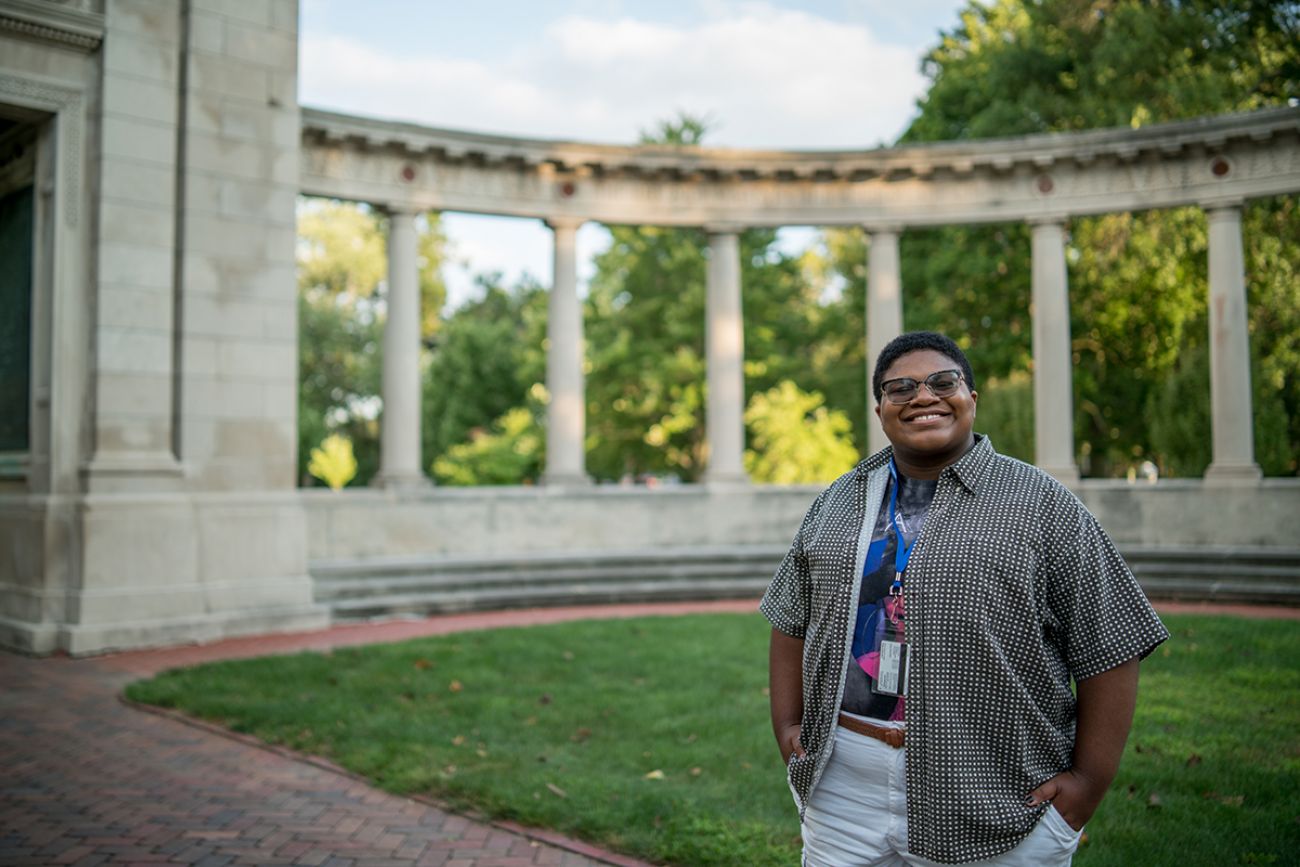 Lotus Lloyd, 18, said his first lesson on reproductive health came from Googling a phrase he heard in the schoolyard — one of many reasons he contends school must provide comprehensive sex education. (Bridge photo by Abe Frato.)
Abortion's uncertain fate in Michigan has reopened a larger conversation about sex education in schools
Michigan doesn't require sex education beyond information on HIV/AIDS, leading to sharp differences among local districts
Health advocates and some teens say they want more comprehensive, fact-based instruction on sexual health
---
Lotus Lloyd vividly recalls his introduction to sex education.
He was about 10 years old and the wisdom was passed down in a schoolyard, as these things are.
"Everyone was saying, 'Don't do it! Don't look.'" Lloyd said of his buddies warning him to not Google a two-word phrase on a sexually transmitted disease, later debunked as a hoax.
"Of course, you're going to look."
Related:
The result: An explicit (possibly photoshopped) image of what appeared to be a diseased or disfigured vulva.
"That," said Lloyd, now 18, "is not how you want to find out about sex or healthy relationships."
With the future of legalized abortion now in flux in Michigan, public health advocates say it's critical that students receive thorough, age-appropriate, fact-based information on sexual health.
But that is not always available.
Michigan is among a number of states that do not require sex education to be taught in schools, leaving the decision to local school districts. This has resulted in sharp differences. Some districts have comprehensive programs on reproductive health — everything from abstinence to birth control, consent, healthy relationships and sexual orientation — while others teach abstinence-only or little at all.
Lloyd, who grew up in the Grosse Pointes and is now a college freshman, recalled something in between: awkward, ambiguous classroom instruction that danced around the topic of sex.
Lessons were "mostly on puberty or anatomy over and over again," Lloyd said, "or this sort of vague gesturing to not having sex or whether you might want children or a family one day."
Debate over the scope and language of sex education is likely to become more political this year as abortion, LGBTQ issues and a conservative push for schools to dial back what subjects are taught in classrooms take center stage in state legislatures and ballot boxes.
"Naturally, once Roe was overturned, all issues of reproductive rights became a focus, and that includes access to information," said Lhauren Singleton, executive director of Lansing-based ASPIRE Relationship Education, which provides speakers to schools that cover sex ed.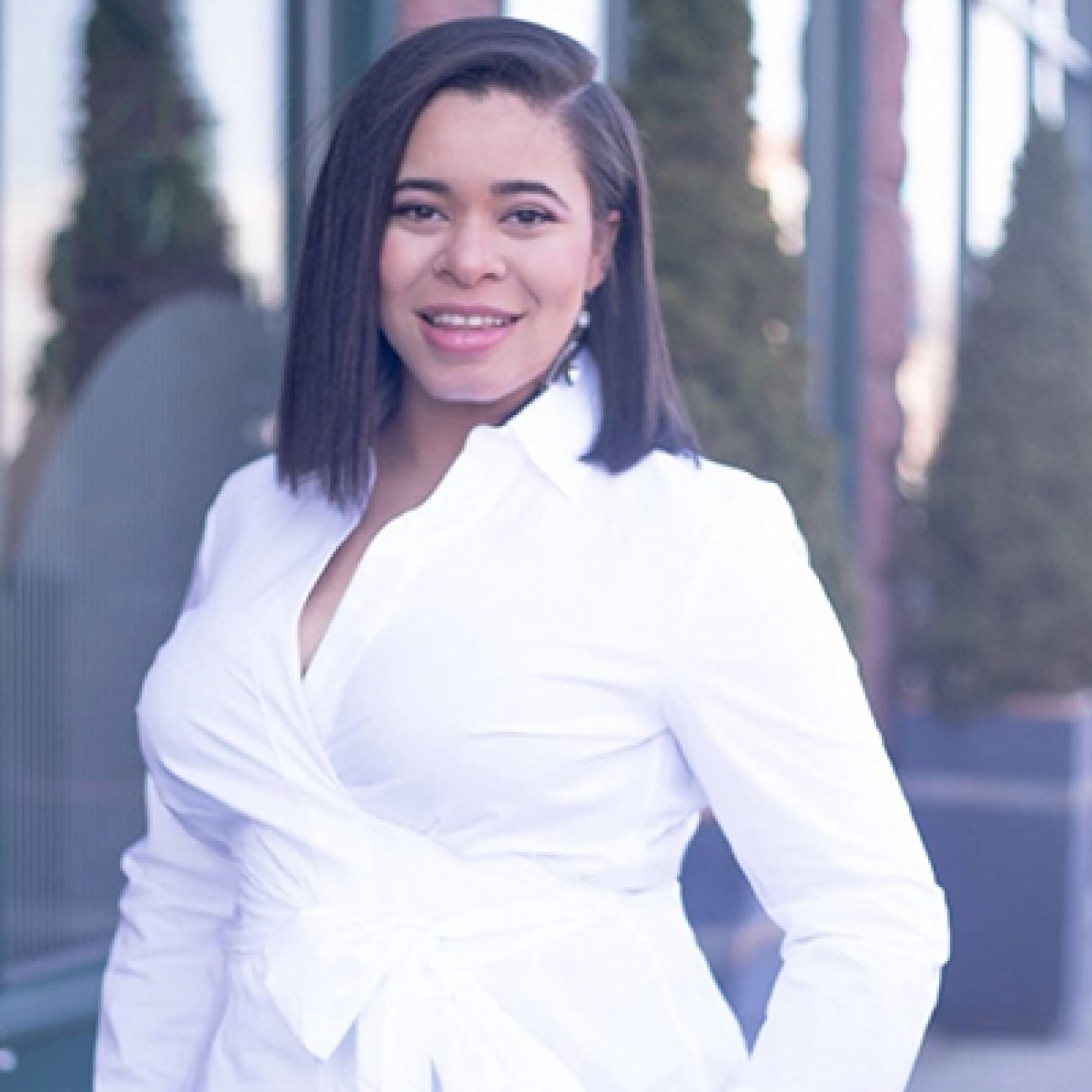 Discussing abortion is off-limits in Michigan's schools, so speakers in the ASPIRE Relationship Education curriculum can't answer questions when students bring it up, said Lhauren Singleton, the program's executive director. (Courtesy photo)
Health advocates say they worry that sex education will be the next culture-war battlefield — with Michigan students paying the price.
"There's a real fear this is going to be politicized, a wedge issue," said Taryn Gal, executive director of the Michigan Organization on Adolescent Sexual Health, a nonprofit that supports comprehensive sex education in schools.
What Michigan permits, and forbids
Surveys consistently show broad, bipartisan support for sex education programs in public schools. Republicans may push a bit more to include abstinence and Democrats more fervently support lessons on birth control, consent and sexual orientation, but strong majorities from both sides want all of it to help reduce unwanted teen pregnancies and prevent the spread of disease.
Michigan education policies, though, are more narrow.
There is a statewide requirement that students receive education on AIDS/HIV. But districts aren't required to teach much else and there are restrictions on what can, and cannot, be covered by districts that do offer a curriculum in sex education.
Under Michigan law, sex ed programs must stress abstinence as a "responsible and effective method" for preventing disease and unintended pregnancies and as "a positive lifestyle for unmarried young people."
But the state imposes a virtual ban on the topic of abortion. While schools can provide information on contraceptives, they're not permitted to discuss or provide advice on abortion in the context of reproductive health.
They are also barred from handing out a "family planning drug or device," such as condoms.
And districts must give parents advance notice of reproductive health lessons, the materials that will be used, and allow them to remove their children from such classes without penalty.
In Ann Arbor last fall, Mary Burton decided to do just that for her son who was in 9th grade.
The unit was listed as reproductive health, but when she reviewed the material she found information on gender and LGBTQ issues, too, which she felt strayed too far from the unit title.
She said sex education should be "nonbiased" and focus on the science. So her son went to the library media center while his class learned sex education.
Burton said she appreciated the option to pull her son from class and said Michigan's system empowered her as a parent.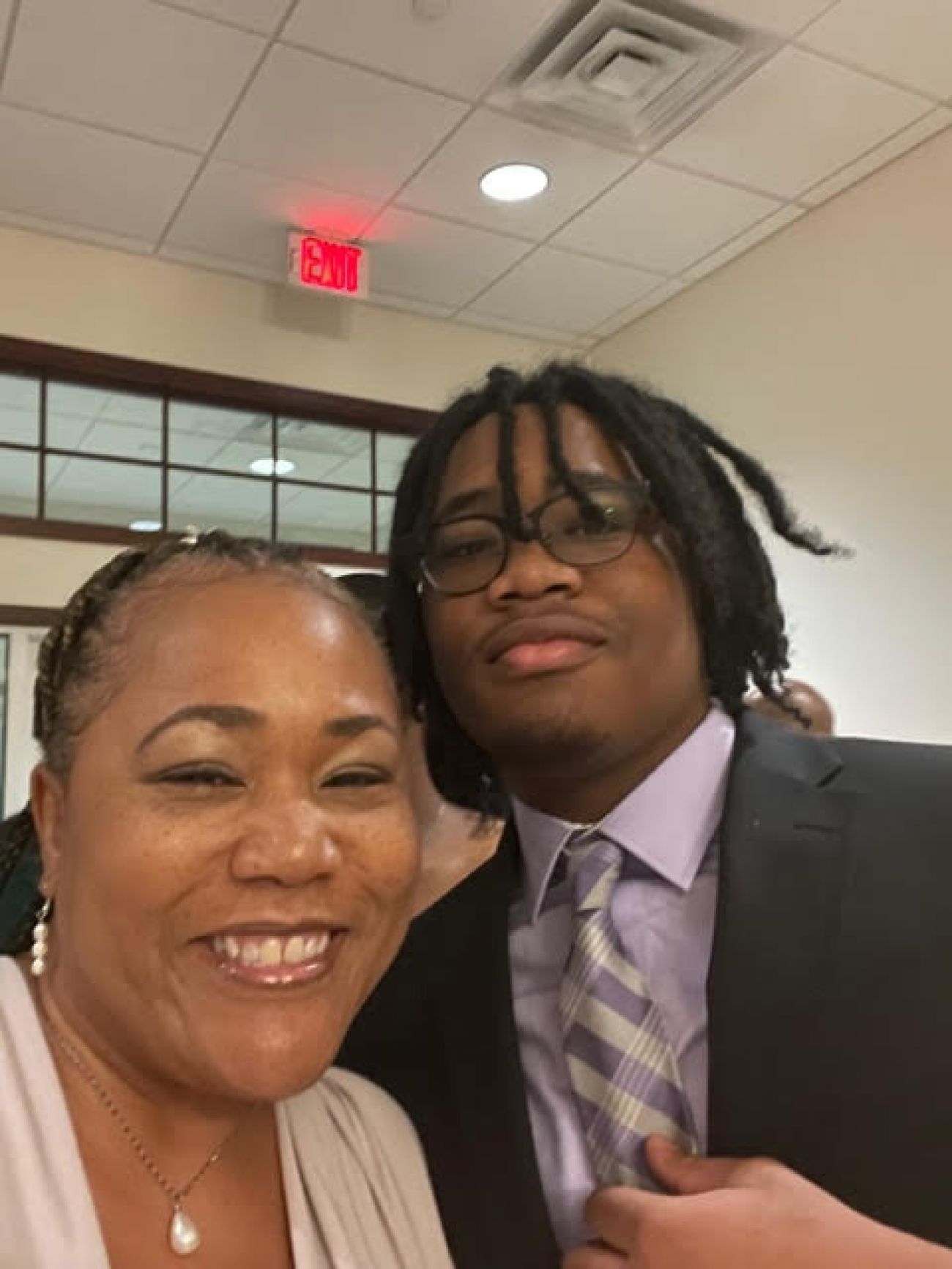 Mary Burton chose to remove her then-14-year-old son from a sex education course last fall in Ann Arbor. She said she likes Michigan's current system, which allows parents to have a choice in what their students learn. (Courtesy photo)
"I didn't feel that it was out of my hands; that I still had a voice and so does he," she said. "We talked to him. We asked him how he felt."
Ann Arbor Public Schools' website likewise acknowledges the important role played by parents, saying it "recognizes that parents/guardians are the primary sexual health educators of their children, particularly with regard to the teaching of values and religious beliefs associated with sexual activity."
The state also gives parents a strong voice in helping shape the topics that are included in discussions about sex. Under state law, districts that teach reproductive health must form advisory committees in which at least half its members are parents of students in the district.
In the Saline Area Schools, some parents argued last fall that a proposed sex education curriculum for student with disabilities was too explicit. The school board nevertheless approved the curriculum.
Board member Michael McVey told Bridge he stands by his decision to support the curriculum because the materials promote "safety first" and helps students who can be more vulnerable to abuse get answers to questions in a "fact-based manner."
"At a certain point, we need to have faith in the community members," he said of the people who examined and recommended the curriculum.
Other parents have successfully lobbied districts to broaden their teachings on sexual health. In 2015, East Lansing Public Schools severed ties with a vendor that promoted abstinence-only instruction after the mother of a high school student sat in on a class and sent a series of viral tweets mocking the instruction.
Parental involvement has cut both ways. Earlier this summer, the Ottawa Department of Public Health removed a link to a guide on how families can talk to their children about sexual health after some parents complained on social media.
Googling for knowledge
Michigan's patchwork approach to sex education is not unique.
There is no federal requirement to teach the subject and only about half of U.S. adolescents receive formal sex education, according to Healthy People 2030, a list of national public health goals set out by the U.S. Department of Health and Human Services.
Those numbers have slipped over the past quarter-century, according to research by, among others, Laura Lindberg, a long-time sex ed policy researcher now at Rutgers University, who is troubled by the trend.
Providing open and frank information about sex, contraception, and healthy relationships will decrease unwanted pregnancies and sexually transmitted diseases, but also sexual violence and bullying, she said.
"We can't expect young people to Google their way to sexual health," she said.
The good news is that teen pregnancy rates in the U.S. have been trending down for decades, with evidence suggesting that's because more teens are abstaining from sex while teens who are sexually active are more likely now to use birth control. Even so, the U.S. has among the highest adolescent pregnancy and birth rates among developed countries.
More than half of teens have had sex by their 18th birthday, according to the U.S. Centers for Disease Control and Prevention. And roughly 1-in-4 report being "sexually active," meaning they had sex with one or more partners in the three months prior to a survey by the most recent Youth Risk Behavior Surveillance System.
Abortion debate? Not in schools
Talking about abortion is strictly off-limits under Michigan law.
In fact, districts are required to have a disciplinary policy in place for any teacher or staff member who refers a student for an abortion or assists them in obtaining an abortion.
When students ask about abortion, said ASPIRE's Singleton, "we have to be very, very careful about how we answer that. We will say, 'As with any discussion about sex and relationships, … every decision is a hard decision,'" she said.
"And I have to apologize" for not being able to say more "and move on."
Planned Parenthood of Michigan, known for its role in the current battle over abortion rights, also offers sex education in school districts and at community organizations.
Republican gubernatorial candidate Tudor Dixon suggested last November the organization uses access to schools' sex education programs as part of its "business model," by introducing the topic of sex to seventh-graders, and students having "plenty of abortions in high school."
But Cherie Seitz, Planned Parenthood's vice president of education and community outreach, said its mission in schools is to reduce unplanned pregnancies, and the organization is bound by the same Michigan law preventing discussion of abortion as other groups.
Seitz said the program addresses broad aspects of sex education, including consent, respect, and healthy relationships — as part of a larger discussion on overall health. And she noted decades of research that shows providing students with more information lowers rates of teen pregnancies, sexually transmitted infections and unsafe behavior.
Today teens can, and do, get information on sexual health from a variety of sources — school, their parents, other teens and, yes, the internet.
Cassidy Conley, 16, a homeschooled student in Sterling Heights, said her mother started discussing sex education when she was six or seven years old — awkward conversations that, over time, have become more comfortable.
She said the reality is that, even when students are given access to robust sex ed classes in school, there are some questions they hesitate to ask.
"I care a lot about how people look at me," she said. "And in a class, I wouldn't be able to ask my teacher about this topic because I'll be questioning like, 'Will she think of me weird?'
"A lot of my friends would agree. So we rely heavily on TikTok and Instagram, certain educational pages or accounts, social media accounts."
Is LGBTQ talk going too far?
Another thorny issue is to what extent sexual health instruction should wade into gender identity and LGBTQ relationships.
Michigan is among several states where conservative parents and groups are pushing for more transparency and guardrails on school (and library) reading materials with LGBTQ themes.
Rep. Steve Carra, R-Three Rivers, told Bridge in July that teaching students about sexual orientation and gender identity will cause "awful confusion and perversion."
"I understand some people make those types of choices to do things with their lives and with their bodies and that's their decision, but that doesn't need to be taught to kids," Carra said.
Michigan Republican lawmakers have introduced resolutions similar to Florida's Parents Rights in Education law, which would ban instruction on sexual orientation or gender identity before fourth grade.
Dixon, the gubernatorial candidate, framed the issue as an infringement on parental rights.
Speaking against a teacher training video that discussed shielding students' gender identities from parents, Dixon said parents "have the right to know what the books are in the classroom and what the class syllabus says, but also what trainings their teacher has been through and what that teacher may be bringing into the classroom," Dixon said.
Nationally, how states handle LGBTQ information "varies tremendously, with laws ranging from "inclusive," "neutral," or "discriminatory" toward LGBTQ people, according to the Sexuality Information and Education Council of the United States, a nonprofit organization that supports comprehensive sex ed.
Under Alabama law, for instance, schools that offer sex ed are required to emphasize that "homosexuality is not a lifestyle acceptable to the general public."
In Michigan's Farmington Hills, Vic Gipson, 18, remembers receiving about a week of sex education in high school; the course covered abstinence, intercourse and condoms in "very vague terms." But he said there was no mention of LGBTQ people or relationships.
"It was just a lot of 'intercourse happens between a man and a woman only to make kids.' And that's about it. And then they just kind of moved straight through it," said Gipson, now a freshman at the University of Michigan's Flint campus and a co-facilitor for MY Trans Voice Youth Advisory Council, which supports transgender and non-binary youth.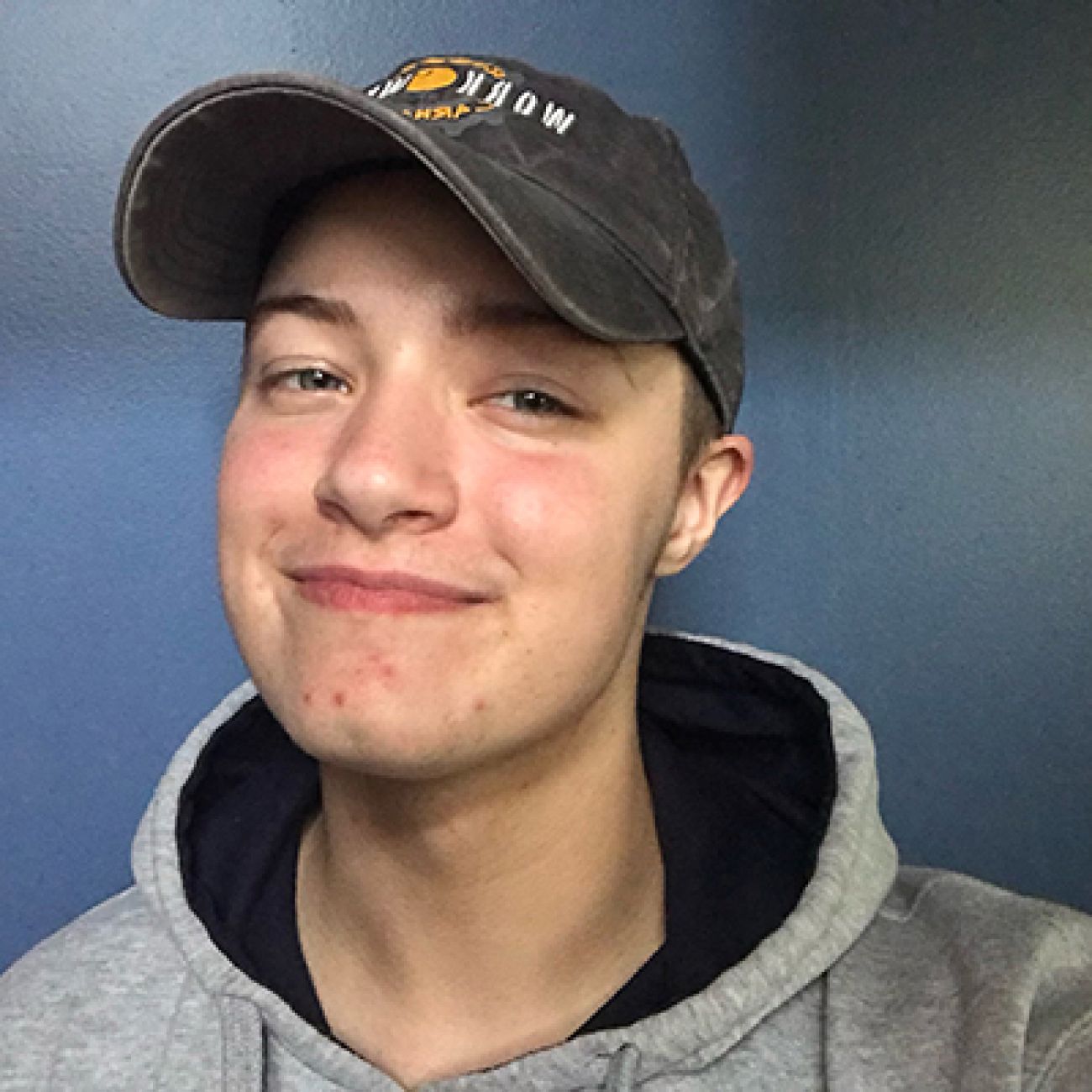 Vic Gipson said his high school's sex education primarily focused on abstinence, intercourse and "very vague terms." He would like sex education to also include information on consent and be more inclusive of LGBTQ students. (Courtesy photo)
Gipson said he wants to see teens like him better represented in sex education programs.
"I think it's just a lot of wanting to be seen, wanting to be heard, and knowing how to navigate relationships safely without being shamed."
Getting info in Michigan
The Michigan Department of Education does not appear to track the range of sex education courses offered by districts across the state.
There is plenty of nuance among districts, according to Singleton, who described ASPIRE's sex education curriculum as "not abstinence-only," but not "sexuality focused," either.
ASPIRE offers guest speakers who discuss, among other topics, the benefits of delaying sex until they are in a long-term, monogamous relationship, Singleton said.
"If you give students all the information on sexual information — different types of contraception and encouraging them to talk to their primary care physician and have advisors who can guide them in what a healthy relationship can be — they're much more likely to make healthy decisions, have healthy relations and postpone sexual initiation," she said.
Singleton said she spoke from personal experience. When she was 14, she said she had little information about sex and lots of peer pressure. She got pregnant and miscarried.
"My friends had sex before we started high school because they wanted to get it out of the way," she said. "We didn't have anyone to say 'You don't have to do it.'"
Lloyd, the teen from the Grosse Pointes who now works as a peer educator with Planned Parenthood while attending college, was among students who said they received better information on sexual health through their church than they did in school.
He said discussions in his church youth group were frank and direct, with talks about anatomy, abstinence and protection, as well as "boundaries, consent, and healthy relationships."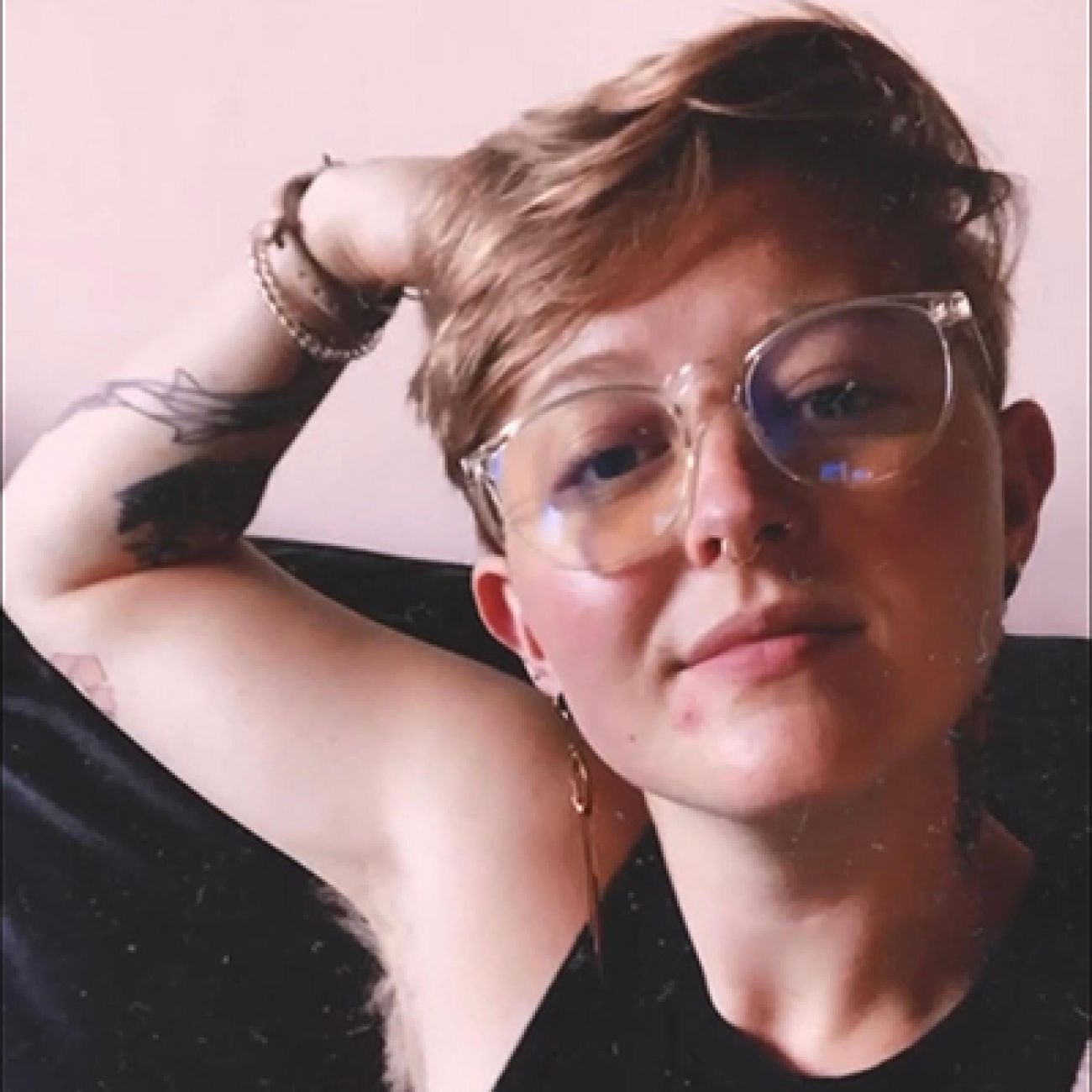 Talking candidly and inclusively with teens about sex "in the highest extreme saves lives," said Francis Baetz, the children's ministry director at Blue Ocean Church in Ann Arbor.
Francis Baetz, 27, is children's ministry director at Blue Ocean Church in Ann Arbor, which describes itself as a "Jesus-centered, progressive, gay-friendly (LGBTQ+ inclusive) church" on its website.
Baetz, whose pronouns are "they/them," draws inspiration for these talks from their faith, reminding church youth that the Bible teaches many lessons, "and the greatest of these is love."

That starts with respect for each other and their bodies. Talking candidly and inclusively with young people about sexuality, "in the highest extreme saves lives," Baetz said.
"And to a lesser extent, it changes lives and leads to better relationships."
Only donate if we've informed you about important Michigan issues
See what new members are saying about why they donated to Bridge Michigan:
"In order for this information to be accurate and unbiased it must be underwritten by its readers, not by special interests." - Larry S.
"Not many other media sources report on the topics Bridge does." - Susan B.
"Your journalism is outstanding and rare these days." - Mark S.
If you want to ensure the future of nonpartisan, nonprofit Michigan journalism, please become a member today. You, too, will be asked why you donated and maybe we'll feature your quote next time!