U-M regents weigh censure vote on Ron Weiser over 'witch' comments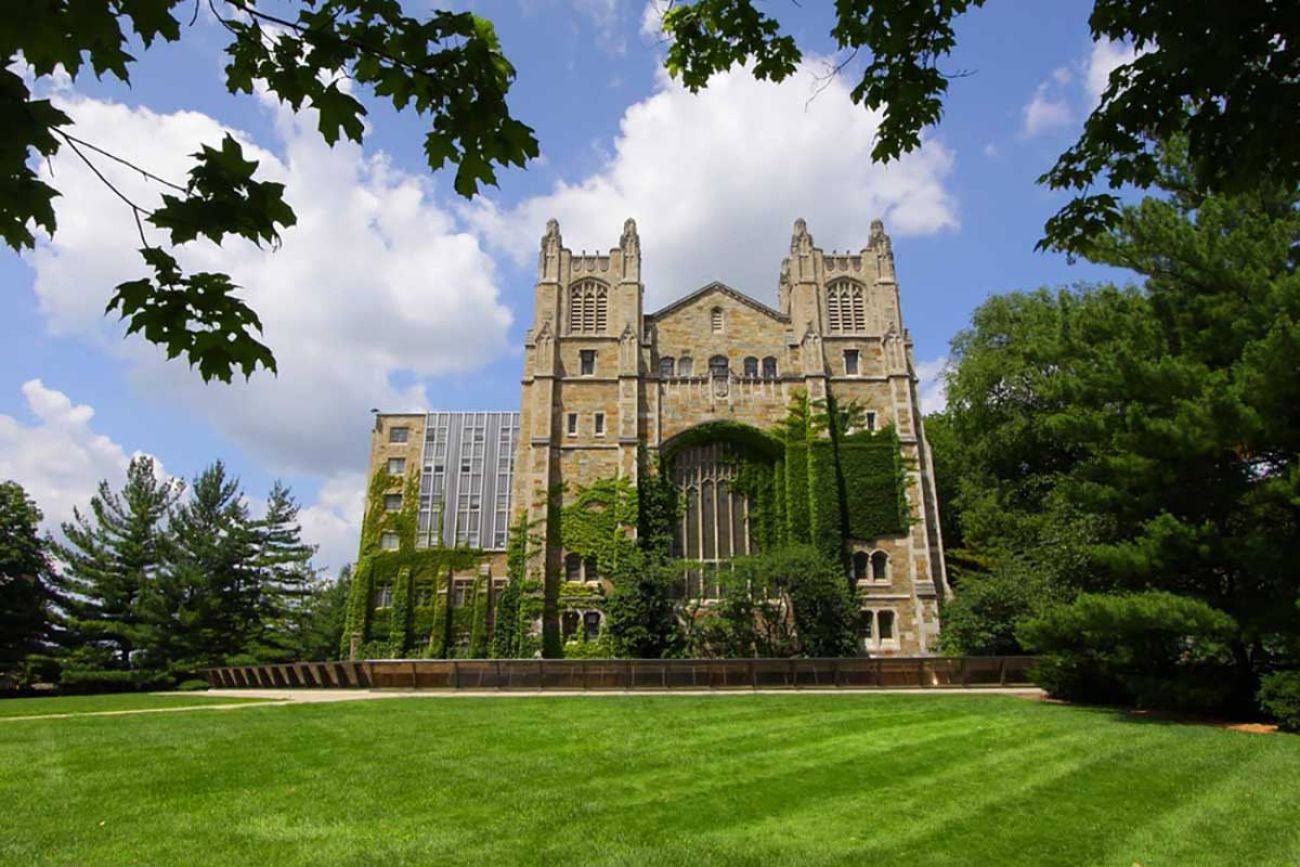 Thousands of University of Michigan students, staff and faculty have 30 days to get vaccinated or face "disciplinary procedures." (Bridge file photo)
April 2: Weiser: 'I won't be canceled,' after U-M regents call for his resignation
LANSING— The University of Michigan Board of Regents will meet Friday to respond to recent comments by Regent Ron Weiser in which he called female Michigan elected leaders "witches" and raised the prospect of violence to remove two Republican congressmen.
Two people with direct knowledge of the discussions confirmed the board will debate whether to censure Weiser, who is also chair of the Michigan Republican Party. The sources spoke to Bridge Michigan on the condition of anonymity, saying they were not authorized to speak publicly on the matter.
Related:
Though symbolic, a vote to censure is likely the strongest action the body can take against an individual regent, since its members are elected. The Detroit Free Press first reported on the possibility of a censure vote. Weiser did not return a request for comment.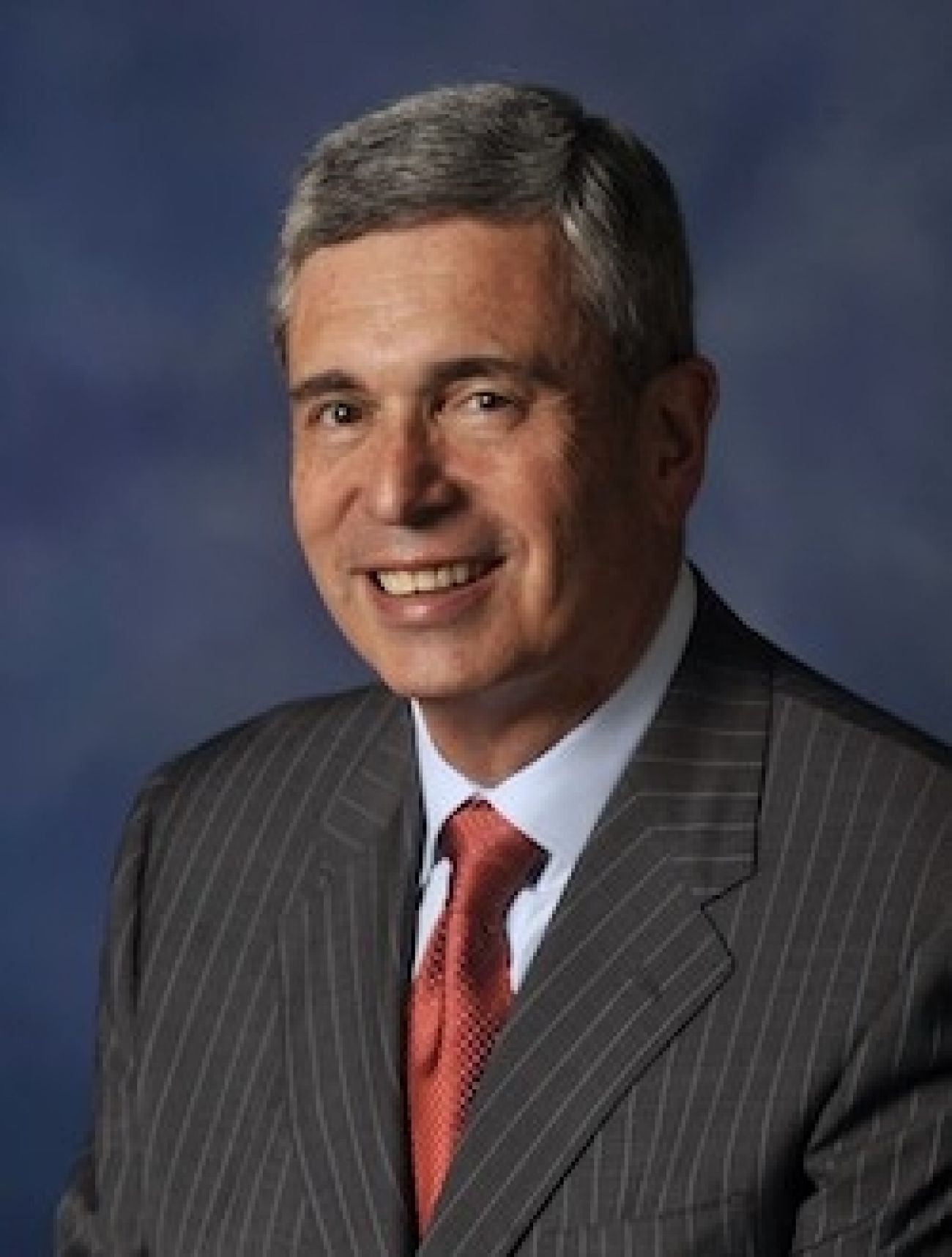 Michigan Republican Party Chair Ron Weiser is under fire for joking about assassinating and calling Gov. Gretchen Whitmer, Secretary of State Jocelyn Benson and Attorney General Dana Nessel 'witches. (Bridge file photo)
The board's move comes a week after Weiser was recorded calling Gov. Gretchen Whitmer, Attorney General Dana Nessel and Secretary of State Jocelyn Benson "witches." Speaking to the North Oakland Republican Club on Thursday, the wealthy real estate magnate also said he's recruiting GOP challengers to "soften up" the three Democrats so they're "ready for the burning at the stake."
At that same meeting, Weiser was asked by GOP activists whether he'd support primary challenges against GOP congressmen Peter Meijer of Grand Rapids and Fred Upton of St. Joseph. Both men were among a few Republican House members to vote to impeach President Donald Trump in January. Weiser responded: "Other than assassination, I have no other way" of kicking them out of office "other than voting (them) out."
His comments drew widespread criticism, including from Whitmer, Nessel and Benson, as well as some members of the University of Michigan's Board of Regents and university officials. Critics noted that Whitmer was the target of an alleged kidnapping plot last year and that violent supporters of President Trump had rioted in the U.S. Capitol on Jan. 6.
Regent Mark Bernstein, a Democrat, told Bridge Michigan Thursday "the only thing worse than convening this proceeding is not convening this proceeding."
"It is very easy to dismiss (Weiser's) remarks," Bernstein said. "And the failure to call these acts … permits the normalization of this violent political rhetoric."
Bernstein and regents Mike Behm, Paul Brown, and Jordan Acker— all Democrats — have called on Weiser to resign.
Acker, vice chair of the Board of Regents, tweeted that Weiser's comments were "reckless" and did not reflect the values of the university or the board.
"Comments about removal by 'assassination' are a literal attack on our Democracy, and are incredibly dangerous in light of the January 6th insurrection at the Capitol and the FBI-thwarted attacks on our Governor," Acker tweeted. "Furthermore, sexist language referring to the Governor, Attorney General, and Secretary of State as 'witches' has no place on our campus."
On Thursday, eight University of Michigan Regents Emeritus issued a letter also calling on Weiser to step down.
The group — all Democrats — said Weiser's comments perpetuate "gross, sexist stereotypes that are repugnant and unacceptable."
"Making those remarks while occupying a position of public trust dignifies and, for some, validates sentiments that we know are just plain malignant. If we don't denounce them for what they are, who will?" the letter reads. "And if the University community doesn't denounce Mr. Weiser's remarks and apparent attitudes, how will we look our young women students who justifiably aspire to greatness in the eye?"
Signing the letter were: Paul Brown Sr., Julia Donovan Darlow, Laurence B. Deitch, Shauna Ryder Diggs, Olivia P. Maynard, Philip H. Power, S. Martin Taylor, and Nellie Varner.
Power, the founder and chair of The Center for Michigan, which includes Bridge Michigan, signed on his own behalf. His views are independent of Bridge Michigan and he was not involved in the publication of this article or in Bridge's coverage of this issue.
Weiser apologized over the weekend, after initially saying his words were "clearly being taken out of context."
"In an increasingly vitriolic political environment, we should all do better to treat each other with respect, myself included. I fell short of that the other night," Weiser said in a statement. "I apologize to those I offended for the flippant analogy about three women who are elected officials and for the off-hand comments about two other leaders. I have never advocated for violence and never will. While I will always fight for the people and policies I believe in, I pledge to be part of a respectful political dialogue going forward."
He has since deleted his Twitter account.
Regardless of what happens Friday, the board doesn't appear to have the authority to push out a fellow regent.
Weiser could be removed through a recall effort, or impeachment by the legislature — both of which appear unlikely.
Gov. Whitmer may also be able to act. State law gives the governor the authority to remove regents for "gross neglect of duty or for corrupt conduct in office, or any other misfeasance or malfeasance therein."
But such a proceeding could take place only if the legislature is not in session, and the regent would need to be served with a written notice of the charges.
Bobby Leddy, a spokesperson for Whitmer, said in an email that Weiser is "the one who must take action to be part of the solution rather than the problem, and that begins with listening to his peers, denouncing hate and violence, and making way for a new generation to lead our state forward."
Not his first controversy
Weiser, elected in February for the third time as chairman of the Michigan Republican Party, has been in the middle of previous controversies.
In his most recent race for chairman, Weiser was accused by then incumbent Laura Cox of paying off a candidate for dropping off a race.
Weiser denied the allegations.
He also was under fire from some Democrats for not publicly denouncing President Donald Trump for his encouragement to supporters leading up to the January Capitol riots.
Some University of Michigan faculty members and students then called on Weiser to resign. Under pressure, Weiser sent an email to his fellow regents in which he asked them to support him and compared his critics to Nazis.
In another incident, Weiser sent fellow regents an email last year that contained a photo of a bikini-clad woman, apparently by mistake, according to WDET.
This is not the first time state political figures have come under fire for comments labeled as misogynistic by critics.
In 2019, Senate Majority Leader Mike Shirkey, R-Clarklake, told a local Republican group that Gov. Whitmer was on the "batshit crazy spectrum". In January, he bragged and then doubled down on his comments that Republicans had "spanked" Whitmer over her COVID-19 policies.
In January 2020, Sen. Peter Lucido, R-Shelby Township, faced a barrage of criticism for telling a group of teenage boys they "could have a lot of fun" with a female reporter with Michigan Advance
Last week, multiple women accused Democratic strategist T. J. Bucholz of sexual harassment while they worked for him and his firm Vanguard Public Affairs.
The recent accusations have resurfaced the debate of what can be done to improve what many have called a toxic culture in Lansing.
Gov. Whitmer, who served 15 years in the state House and Senate, told Bridge Michigan this week that there has been a longstanding culture of misogyny in the capital.
"It's really depressing, honestly. This culture hasn't changed. This isn't new," Whitmer said. ""What is new is that there's a bold set of women in the workforce that aren't going to take it. They are documenting and they are speaking their truths, and that I find a great deal of inspiration in."
We're not just a news organization, we're also your neighbors
We've been there for you with daily Michigan COVID-19 news; reporting on the emergence of the virus, daily numbers with our tracker and dashboard, exploding unemployment, and we finally were able to report on mass vaccine distribution. We report because the news impacts all of us. Will you please donate and help us reach our goal of 15,000 members in 2021?