Grayling dusts off downtown with brewpubs, galleries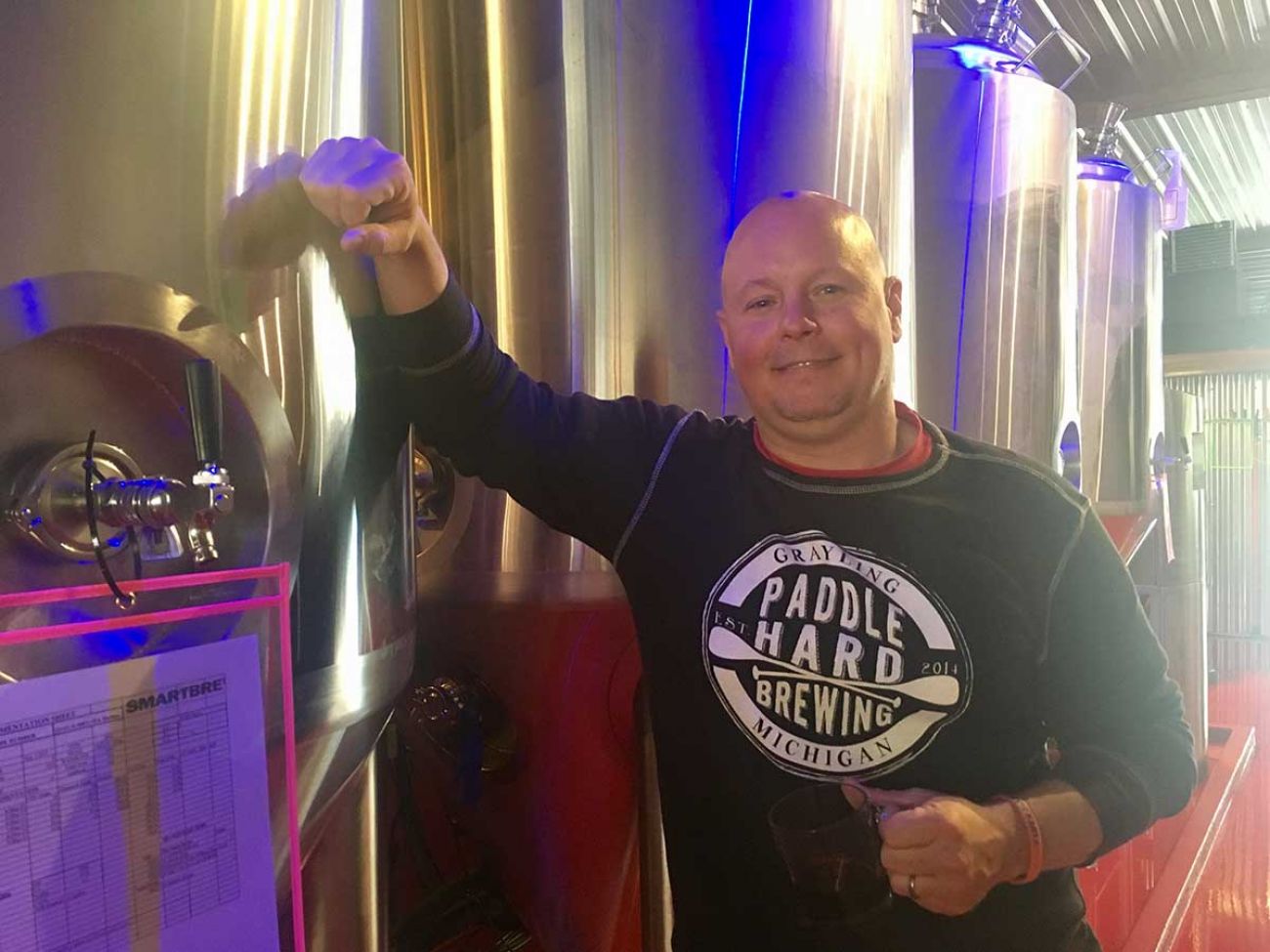 GRAYLING — A few years ago, Dave Vargo decided he wanted to open a brewery near his vacation home in northern Michigan.
And if all went to plan, Paddle Hard Brewing would be up and thriving in Gaylord.
But those plans failed, so he settled for Grayling. In the middle of December. Today, Plan B has turned out very well for Vargo, and certainly for Grayling, which is seeing an upsurge in restaurants, galleries and other developments in its once-fading downtown.
Vargo said he's on track to clear at least $1.4 million in sales this year after turning $1.1 million last year. He's invested close to $3.5 million in Grayling through a production facility, a brewpub, a wine room and the purchase of another downtown building he'd love to turn into a distillery.
"I had other people in the brewing industry say I'm crazy," Vargo said. "I'm a bit of a gambler."
MORE COVERAGE: Can a Chilean forestry company revive Grayling?
MORE COVERAGE: Forestry company says it won't do harm to trout fishing paradise
Vargo is the kind of entrepreneur Grayling business leaders say is needed to create a vibrant downtown — even if they challenge the incremental way business has often been done in this northern Michigan town of 1,800.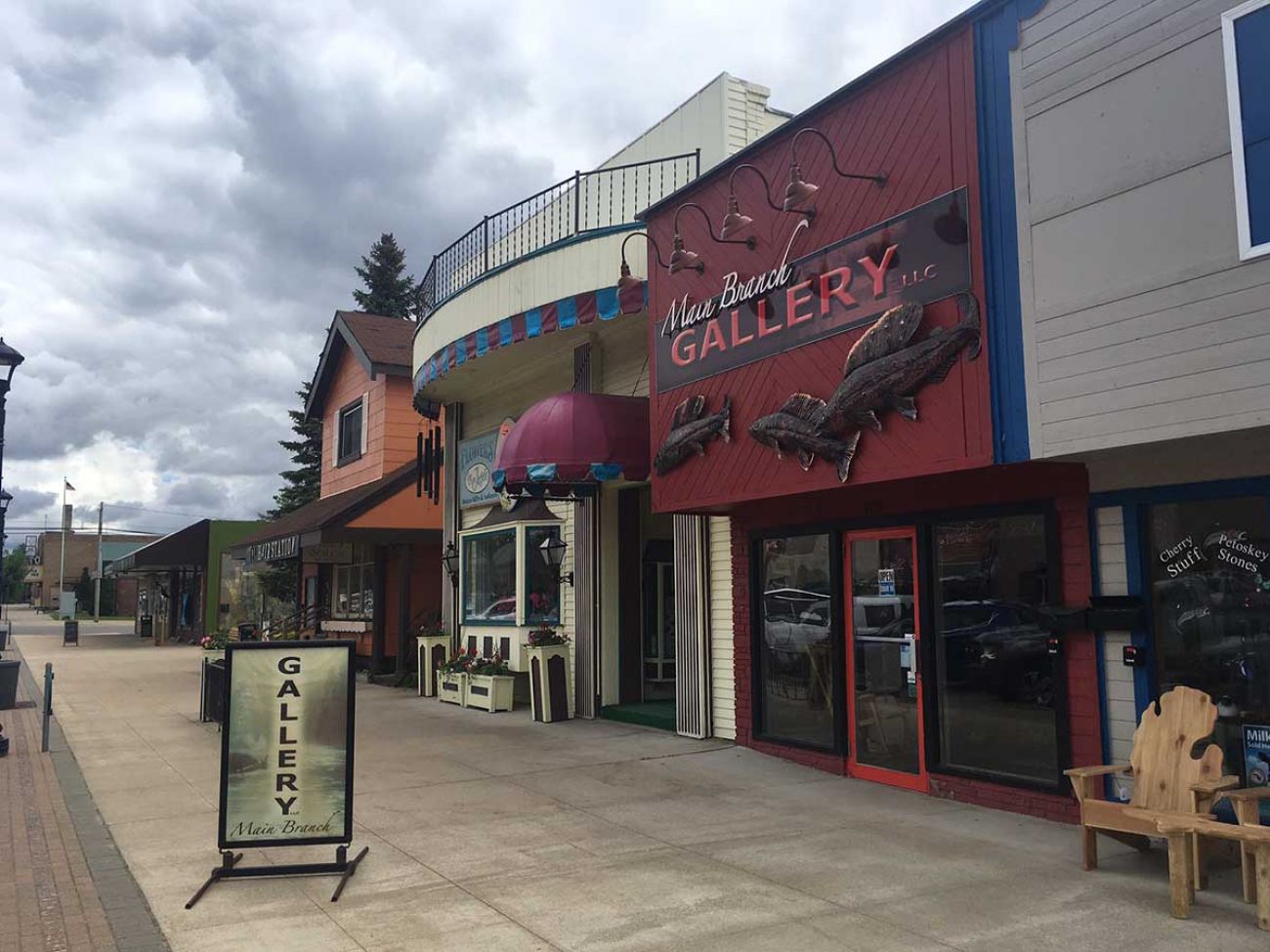 "We don't have to compromise our authenticity just because we're growing," said Rae Gosling, director of Grayling Main Street, which works to revitalize the city's central business district. "We want people to still think that it's Grayling — just taller."
Ambitious plans
Grayling's revival remains a work in progress. Downtown's main thoroughfare, with its new bars and galleries, is still largely a collection of mom-and-pop stores, including gift shops and a 1950s-style diner that doubles as a Coca-Cola museum. You won't find chain stores here, nor apartment buildings or buildings taller than two stories.
Local business leaders say one property that is prime for redevelopment is the site that once housed Bear Archery Co., which started making bowhunting products here in 1947. They envision mixed-use townhomes, condos and retail.
That would be transformational in a community like Grayling, which has had strict zoning rules that prevented the type of development it now wants to welcome.
City Council is now considering an ordinance that would allow buildings as high as five stories, said Erich Podjaske, Grayling's zoning and economic development director. The city's two-and-a-half-story limit would be raised to only three stories downtown in most cases, a concession to residents concerned about losing the city's small-town charm.
Previous zoning rules required large setbacks and banned builders from using more than half of their lot for development, Podjaske said. "Our lots are small," he said. "We can't expect big companies to come in here and tell them they can only use 50 percent of it."
Growth comes with fears
County government leaders also anticipate development interest south of the city along the industrial corridor where the North American arm of a Chilean forest products company, Arauco, is building a $400 million factory.
If sprawl happens too far outside the city limits, said Gosling, of the Main Street group, it could be harder to draw people to downtown Grayling.
To many in Grayling, "economic development" means large, big-box discount retailers like Bentonville, Ark.-based Wal-Mart Stores Inc. Indeed, Walmart came up during conversations with residents about what Grayling's economic development strategy should look like, said Dan Leonard, a senior community assistant specialist with the Michigan Economic Development Corp., which has been helping the Grayling region address economic growth as part of a state program called Rising Tide.
One of the reasons often heard was that Walmart has "a little bit of everything," Leonard said. His team was able to tease out that what residents truly wanted were retail options downtown, and a more diverse restaurant scene.
That's beginning to happen, with breweries like Paddle Hard. Vargo said he now employs about 35 workers among his three businesses, up from seven when he opened.
"This is a hunting and fishing community, first and foremost," said Vargo, who is from Waterford Township in suburban Detroit, and now lives in the Crawford County community of Frederic. He said it was challenging at first to get the community to see the significance of what he was doing.
Beer production surpassed 500 barrels in 2016, he said. So far this year, he has made 580 barrels, with the lofty goal of reaching 1,200 by year's end.
Terry Dickinson, director of the AuSable Artisan Village art gallery and performance space downtown, credits Vargo for much of downtown's current momentum and says the private sector is leading Grayling's economic vision.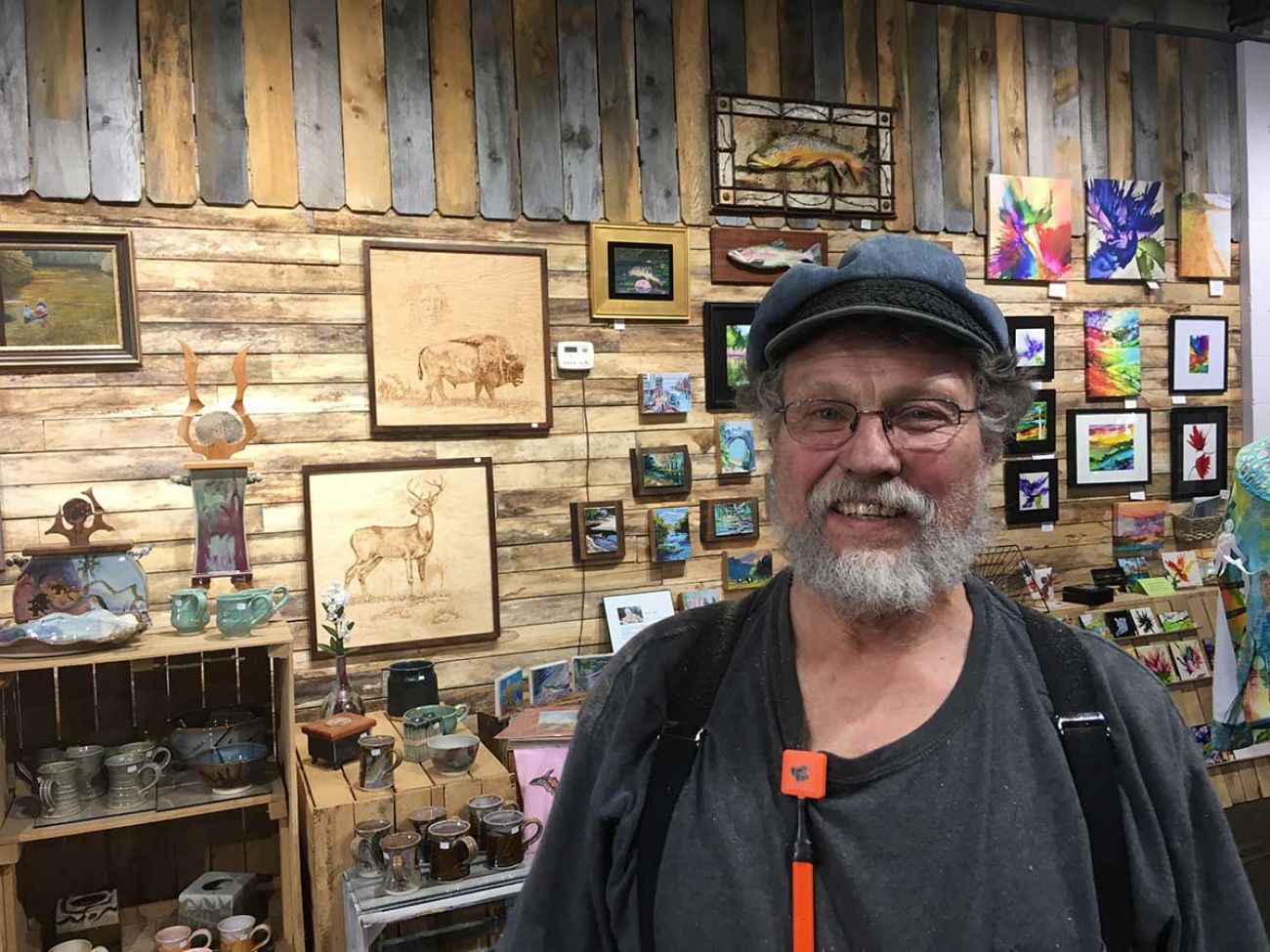 Dickinson found his storefront, a former Ben Franklin five-and-dime, in the spring of 2011. Two years after opening, he said, "it became apparent that we were not a standalone business; that if something did not happen on the street, we were not going to make it."
Last year, he leased space inside the gallery to Vargo to operate a wine room and expanded a state license so people could drink wine or beer while enjoying a concert in part of Dickinson's gallery.
He now is working to build a children's center that offers art enrichment on the lower level, with help from the MEDC. He said he's raised at least $65,000 through a crowdfunding campaign and state matching funds.
"If Grayling were a person, we're shy and introverted," said Dickinson, who moved to Grayling in 1978 and now lives in the Grand Traverse County village of Kingsley.
"We have the infrastructure to be a lot more than we've ever become."
Living downtown
Retailers aren't the only ones with an eye on downtown.
One developer is considering a five-story building in Grayling with 100 rental units, including a mixture of affordable and market-rate rents, on 3 acres of property "a stone's throw away from downtown," Podjaske said.
Gosling said she has been working with a separate developer who owns a couple of buildings downtown. He had wanted to build a five-story structure with at least 4,800 square feet of commercial space and about 20-30 residential units, an investment of at least $4 million.
That developer is now back to the drawing board, Gosling said, because the city's proposed zoning rules won't allow five-story buildings downtown and the rents he could command would not cover the cost of construction with fewer floors.
Gosling said that Grayling needs more leverage for funding, not less, to convince banks to loan money or developers to put up their own capital.
The financial benefit of tall buildings is "we're able to offer better incentives and more attractive incentives to developers to convince them to make the kind of investment in our community, which is one of the struggles we have right now," she said. "While we are definitely on the upswing, it's still a hard sell to a bank."
We're not just a news organization, we're also your neighbors
We've been there for you with daily Michigan COVID-19 news; reporting on the emergence of the virus, daily numbers with our tracker and dashboard, exploding unemployment, and we finally were able to report on mass vaccine distribution. We report because the news impacts all of us. Will you please support our nonprofit newsroom?