Labor says it will prevail, but RTW experts are skeptical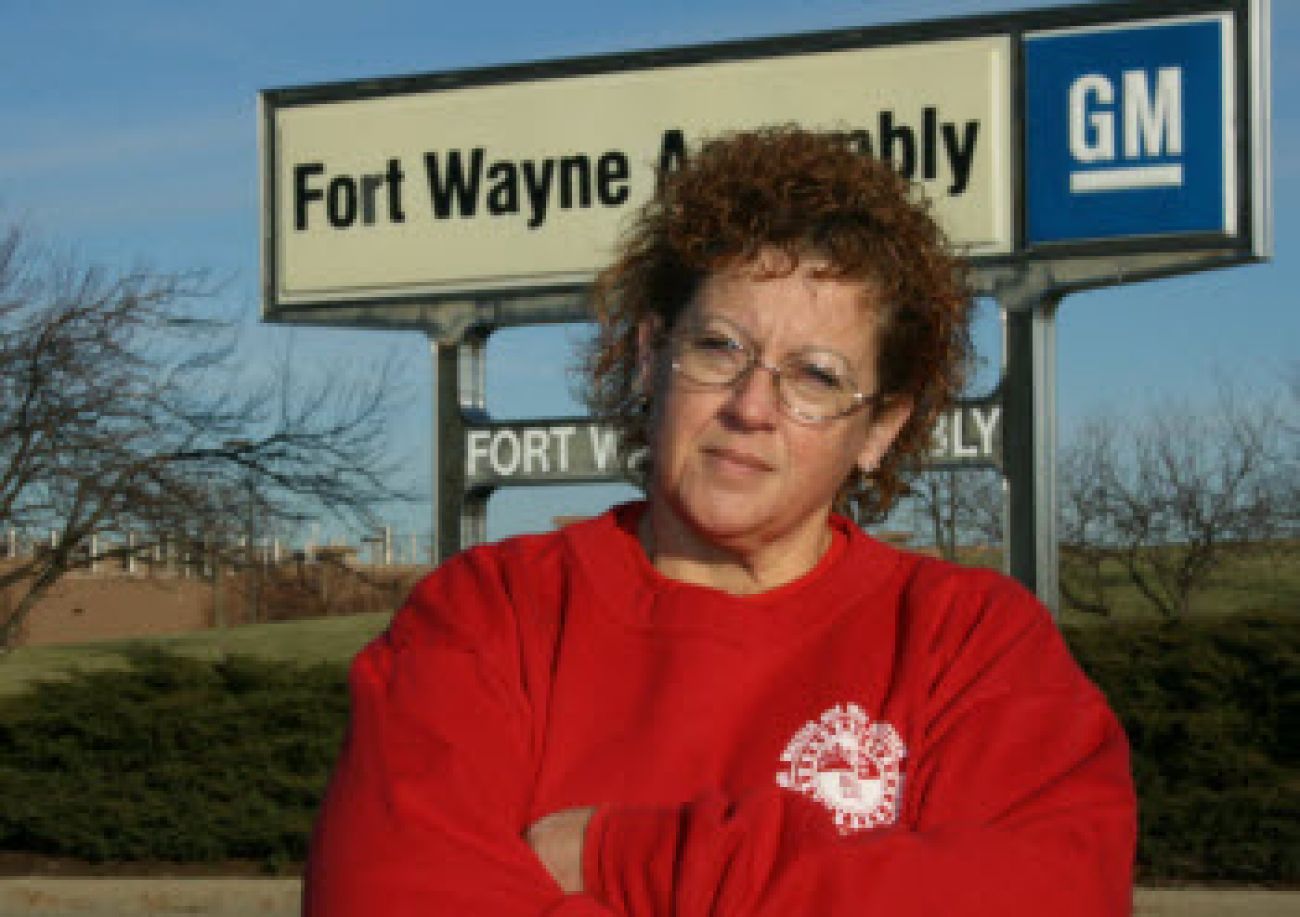 FORT WAYNE, Ind. -- Given recent events in Indiana, third-shift General Motors worker Roxanna Lucas was "not surprised" when Michigan followed suit by adopting a Right to Work labor standard.
Lucas, like many coworkers at the sprawling suburban Fort Wayne GM assembly plant, sees RTW as nothing less than a calculated scheme to take down labor.
But Lucas, 49, likes to believe the outcome of this battle might be the bigger surprise:
"It's going to take a little bit of time, but I think we are going to surprise them. I think people will gradually understand that it affects them.
"They think what they are doing is going to kill us. But I think it is going to make us stronger."
Experts on labor and RTW are less sanguine, however.
Losing the battle over RTW in politically conservative Indiana is one thing for organized labor. Losing it in Michigan is quite another.
Gary Chaison, professor of industrial relations at Clark University in Massachusetts, calls passage of RTW in Michigan "a catastrophe for the union movement, because it clearly indicates how much power they have lost.
"They couldn't even oppose an anti-union law in a state that was once the bastion of unionism," he noted.
Under RTW laws, employees cannot be compelled to pay union dues or agency fees in a unionized shop – dollars that are the lifeblood of labor's political clout. In February 2012, Indiana became the first Midwest state to adopt the standard. With a stroke of the pen on Dec. 11, 2012, by Gov. Rick Snyder, Michigan became the second. There are 22 other RTW states, mostly in the South and West.
Expected to take effect in Michigan in April, RTW applies to union contracts as they expire after that date.
The measure exempts police and firefighters, but will affect private unions and public unions including the powerful Michigan Education Association. According to recent filings, the MEA received $122 million and spent $134 million in 2012, an average of about $800 in dues from each of its 152,000 members.
Expert: Two-tier wage system will bite UAW
Sean McAlinden, a former UAW member and chief economist for the Center for Automotive Research in Ann Arbor, expects the measure to put considerable pressure on the UAW as its national contract expires in 2015.
McAlinden foresees a significant threat of defection from union ranks by recent hires at auto companies who make about $16 an hour, barely half what senior workers earn in the two-tier wage system the UAW accepted in 2007 to help salvage the industry.
He notes there already were rumblings from lower-tier workers disgruntled about wage disparity locked into the UAW agreement approved in 2011. Prior to that settlement, dozens of such workers gathered at a Detroit church to question the two-tier system, one of them calling the wage scale "economic terrorism."
Indiana reaction belies pro-Right to Work claims
Political fallout from RTW deal yet to land
Lower-tier workers are well aware, he said, that non-union auto workers in southern states make around $24 an hour with similar benefits.
He said such workers will logically ask: "What am I getting here?
"If something isn't done about that disparity in the 2015 agreement and we still have Right to Work, it could be the end of unionization," he said.
Moreover, a 1998 survey of economic literature by labor economist William J. Moore found that RTW laws lead to more "free-riding" behavior among members and a subsequent drop in union membership. That could have particular import in Michigan, where the Democratic Party has long stood on the shoulders of organized labor.
Of course there have been signs of trouble for labor long before RTW became law in Indiana and Michigan.
According to a filing with the Department of Labor, UAW membership in 2011 stood at about 380,000. It was 1.5 million at its peak in 1979.
In the 1960s, nearly half of Michigan workers were unionized. By 2011, that figure had dropped to 18 percent. In Indiana, it stood at 11 percent.
Union membership has declined nationally from 30 percent in the 1960s to 12 percent in 2011. U.S. approval for labor unions has dropped from a peak of 75 percent in 1957 to just over 50 percent today.
Union members see change coming
Sitting down for a snack in the food court of a Fort Wayne mall, Indiana resident Chad Martin reflected that skepticism. An engineer in his mid-40s, he wondered if unions have outlived their utility:
"I don't think we really need them as much anymore. I think they hurt business more than they help."
At a nearby table, Fort Wayne resident Josh Palmer said he has friends and relatives who belong to unions. But Palmer, 29, a car salesman, said he believes RTW is good for Indiana:
"You don't necessarily need a union. Not every company is out to give their employees the shaft.
"I think that (Right to Work) has worked really well for Indiana. We still have unions here."
Fort Wayne GM worker Amy Richardson, 30, has worked in the plant five years. Her father retired after 32 years in the union. Her brother has 10 years seniority with the UAW. She wonders how the next generation will fare:
"If Right to Work continues, it would be unlikely to have a union here 30 years from now. It's hard to imagine Michigan – the heart of labor – being a Right to Work state."
Mark Gevaart, president of the UAW local which represents the Fort Wayne plant, will not predict how RTW will affect his union. But he thinks it could rekindle activism like that of the 1930s, when a sit-down strike in Flint vaulted the UAW to a national labor power.
"People will have had about enough of this and they will realize they have to band together. History repeats itself."
If the UAW can solve its two-tier wage challenge, automotive analyst McAlinden believes the measure could push the union to do a better job representing workers.
"This could actually help the union movement in Michigan if they get out and do more service. It's not the end of the world."
Ted Roelofs worked for the Grand Rapids Press for 30 years, where he covered everything from politics to social services to military affairs. He has earned numerous awards, including for work in Albania during the 1999 Kosovo refugee crisis.
We're not just a news organization, we're also your neighbors
We've been there for you with daily Michigan COVID-19 news; reporting on the emergence of the virus, daily numbers with our tracker and dashboard, exploding unemployment, and we finally were able to report on mass vaccine distribution. We report because the news impacts all of us. Will you please donate and help us reach our goal of 15,000 members in 2021?