A tale of two cities: Ann Arbor now outpaces Detroit real estate values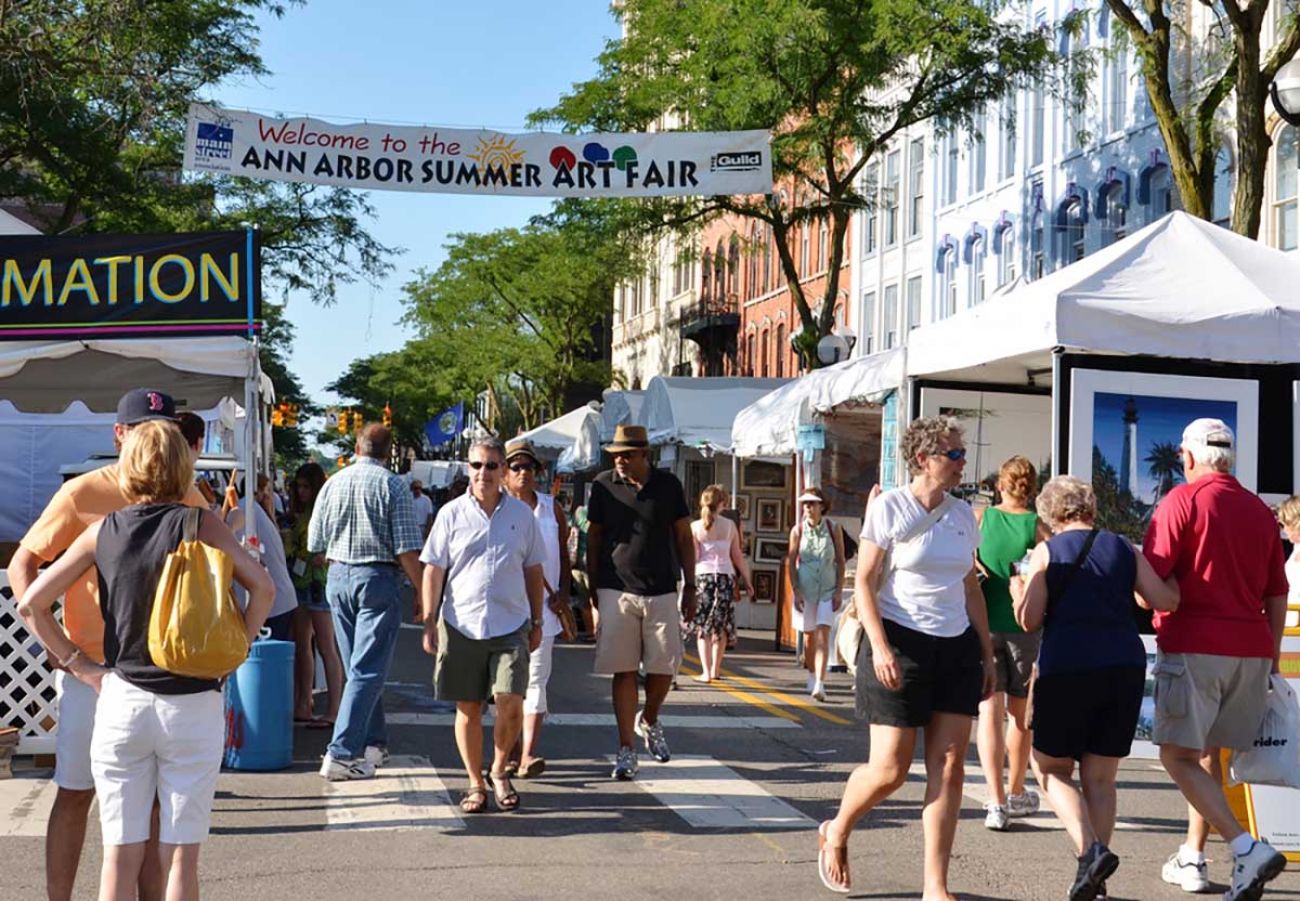 A Bridge/Crain's project
This week's articles on changes in local property values since 2008 are part of an occasional series of news collaborations between Bridge Magazine and Crain's Detroit Business. Come back Thursday for a closer look at home values across Michigan.
Even after decades of decline, a year into Detroit's historic Chapter 9 municipal bankruptcy case filed in July 2013, the state's largest city both by size and population still had playground bragging rights as the one with the highest total assessed value of its real estate: $6.15 billion. That put its true market value at roughly $12.3 billion.
No more.
In the last two years, Ann Arbor, a fraction of Detroit's size and population but mighty in academics and tech culture, has overtaken the Motor City as the Michigan community with the highest total assessed value.
It's a head-turning revelation.
More coverage: Michigan property values remain dramatically below 2008 levels
It shows, at least on paper, just how far post-bankruptcy Detroit — which has received considerable positive press locally, nationally and internationally for its buoyed business district, though that represents just a few of its 143 square miles — still has to go in its recovery.
While Ann Arbor is just 0.7 percent lower in total assessed real value than it was in 2008, when the recession first hit, Detroit remains fathoms deeper, 60.5 percent lower than it was when stock and home prices collapsed.
"We just did not see the market decline like other cities and municipalities saw," said Dave Petrak, Ann Arbor's city assessor. "Ours went down, but we saw single-digit decreases while others were going down double digits."
Indeed, just for residential property, the assessed values in Ann Arbor are now 4.5 percent higher than in 2008, compared with remaining 73.9 percent lower in Detroit.
Ann Arbor's residential base now makes up 66.7 percent of its value, compared with 63.3 percent in 2008. Detroit's, on the other hand, now makes up 47.2 percent, compared with 71.5 percent almost a decade ago.
By the numbers
Detroit population: 677,116.
Detroit size: 143 square miles.
Detroit households: 255,740.
Detroit median household income: $25,764.
Ann Arbor population: 117,070.
Ann Arbor size: 29 square miles.
Ann Arbor households: 47,179.
Ann Arbor median household income: $55,990.
Troy population: 83,280.
Troy size: 34 square miles.
Troy households: 30,812.
Troy median household income: $85,027.
Climbing sale prices
That's not to say there's no progress in Detroit. The city, using data from the Detroit Land Bank Authority and Multiple Listing Service, says average sale prices have climbed in most neighborhoods between 2014 and 2016. In 21 neighborhoods, average sale prices rose up to 25 percent; in 25, they rose 25.1-50 percent; and in 70 neighborhoods, they rose 50.1 to 329.6 percent, according to the city. Six neighborhoods declined up to 76 percent.
John Naglick, Detroit's deputy CFO, said in a statement that the decline in total value over the years is not unexpected, but the hit to property tax revenues hasn't been as bad as it could have been because of improved property tax collection.
"We fully expect that the final 2016 collection report will show that we continue to increase the percentage and amount of the roll that is paid while current," Naglick said.
And that's important.
For a city that just a few years ago emerged from the largest Chapter 9 municipal bankruptcy in history, revenue collection is a must.
Trading places
Ann Arbor's housing market tends to be stronger than Detroit's. Detroit, a city of 677,000 people, has gone through monumental change over the last several decades. Though the city has made strides to improve services, attract businesses, and invest in its neighborhoods, the city's image is still plagued by stories of population loss, crime, and blight. And though Detroit's alleged turnaround has also made headlines, the data shows that the city still faces an uphill road toward real prosperity.
Last year, Ann Arbor's total assessed property value was $6.38 billion, according to data compiled by Bridge Magazine, while Detroit's was $5.43 billion; the year before, Ann Arbor was $5.95 billion, just ahead of Detroit's $5.91 billion.
Perhaps even more telling is the pendulum swing in residential values.
In 2008, Detroit's assessed value was $9.83 billion, more than double Ann Arbor's $4.07 billion. Fast-forward eight years to 2016, and the tides have shifted: Ann Arbor's residential assessed value was $4.26 billion compared with Detroit's $2.57 billion.
The state-equalized values are typically considered half of the market value, which puts Ann Arbor at $12.76 billion and Detroit at $10.86 billion for 2016. The figures include residential, commercial, industrial and development properties.
Ann Arbor, in Washtenaw County, is home to the University of Michigan, the state's most prestigious university. That naturally increases the value of the city's property.
Other rebounds
Ann Arbor is not the only midsized city in Southeast Michigan that's creeping up on Detroit.
Troy, with about 82,000 residents in 34 square miles, is also closing in on Detroit's total assessed value, with $5.24 billion last year ($10.48 billion market value).
Troy is the home of banks, other financial institutions, law firms, a swank shopping mall and prime housing. Its residential value has almost rebounded to where it was in 2008, with values just 4.1 percent lower ($4 billion in 2008, $3.84 billion last year).
Its total property value remains 18.5 percent lower than it was in 2008.
Detroit officials still say better times are ahead.
"It's still too early, by far, to make up for losses that have taken decades to accumulate, but we are showing real gains and have a plan to continue them," said Jed Howbert, executive director of Mayor Mike Duggan's Jobs & Economy Team.
We're not just a news organization, we're also your neighbors
We've been there for you with daily Michigan COVID-19 news; reporting on the emergence of the virus, daily numbers with our tracker and dashboard, exploding unemployment, and we finally were able to report on mass vaccine distribution. We report because the news impacts all of us. Will you please donate and help us reach our goal of 15,000 members in 2021?