Amid brutal flu season, who gets vaccinated? Check our Michigan map.
Closing the Gap
Flu shot rates for children this season vary widely across the state, from just over 10 percent in some rural counties to nearly 40 percent in Washtenaw County.Click on a county to see how many children got the shot this year.
Source: Michigan Department of Health and Human Services
As flu season reaches its dangerous peak, experts agree that a flu shot can be insurance against serious complications ‒ or even death.
But whether or not children or adults in Michigan get vaccinated seems to be a function of geography – and poverty – as much as anything else, putting rural and poor residents at even greater risk.
The U.S. Centers for Disease Control said Friday this year's flu season looks to be the worst since the 2009 swine flu pandemic, with as many as 150 predicted pediatric deaths nationally.
Yet in rural Oscoda County, in the northeast Lower Peninsula, state data show just 10.4 percent of children age 17 and under got flu shots by the end of December. That's lowest in the state. In rural Cass County in southwest Michigan, 12.6 percent got flu shots.
How a leading state upped its flu vaccine rate
Here are some ways that Massachusetts drove up its flu vaccination rate, which is among the nation's leaders at more than 50 percent:
At the bakery: The public health department in Framingham set up a public health nurse in a neighborhood bakery frequented by Brazilian workers who gathered there while waiting for work.
On the job: In Gloucester, the health department reached out to three large processing plants to offer onsite vaccination for workers.
In the mall: Three Boston suburbs teamed with management at a mall to offer three flu clinics. For many vaccinated, it was their first flu shot.
At the shelter: Homeless shelters in western Massachusetts offer lunchtime shots for homeless clients as they gather for their daily meal.
Vaccination rates for rural children are particularly brutal, with each of the bottom 10 counties for children and teens being in rural areas of the state.
In Detroit, the nation's poorest big city, just 13.4 percent of young residents were immunized.
By contrast, nearly 38 percent of those age 17 and under in Washtenaw County, which includes Ann Arbor, received shots, while 32.7 percent in Kent County, which includes Grand Rapids, did so.
The data obtained by Bridge is based on reports submitted to the state by health care providers.
What's at stake?
A report from the CDC cites a 2017 study that found flu shots "significantly reduce" deaths in children from the flu. Another study found that flu shots for those age 65 and older reduced hospitalization for flu or pneumonia by 27 percent and death by 48 percent. Vaccinations can reduce deaths even in flu seasons like this year's, where experts say the vaccine is not as effective as in most years.
In 2016, according to the CDC, 1,672 Michigan residents died from flu or pneumonia, down from nearly 1,900 the two previous years. The state says it does not track flu deaths by geography, so it's not possible for Bridge to track where those deaths occurred.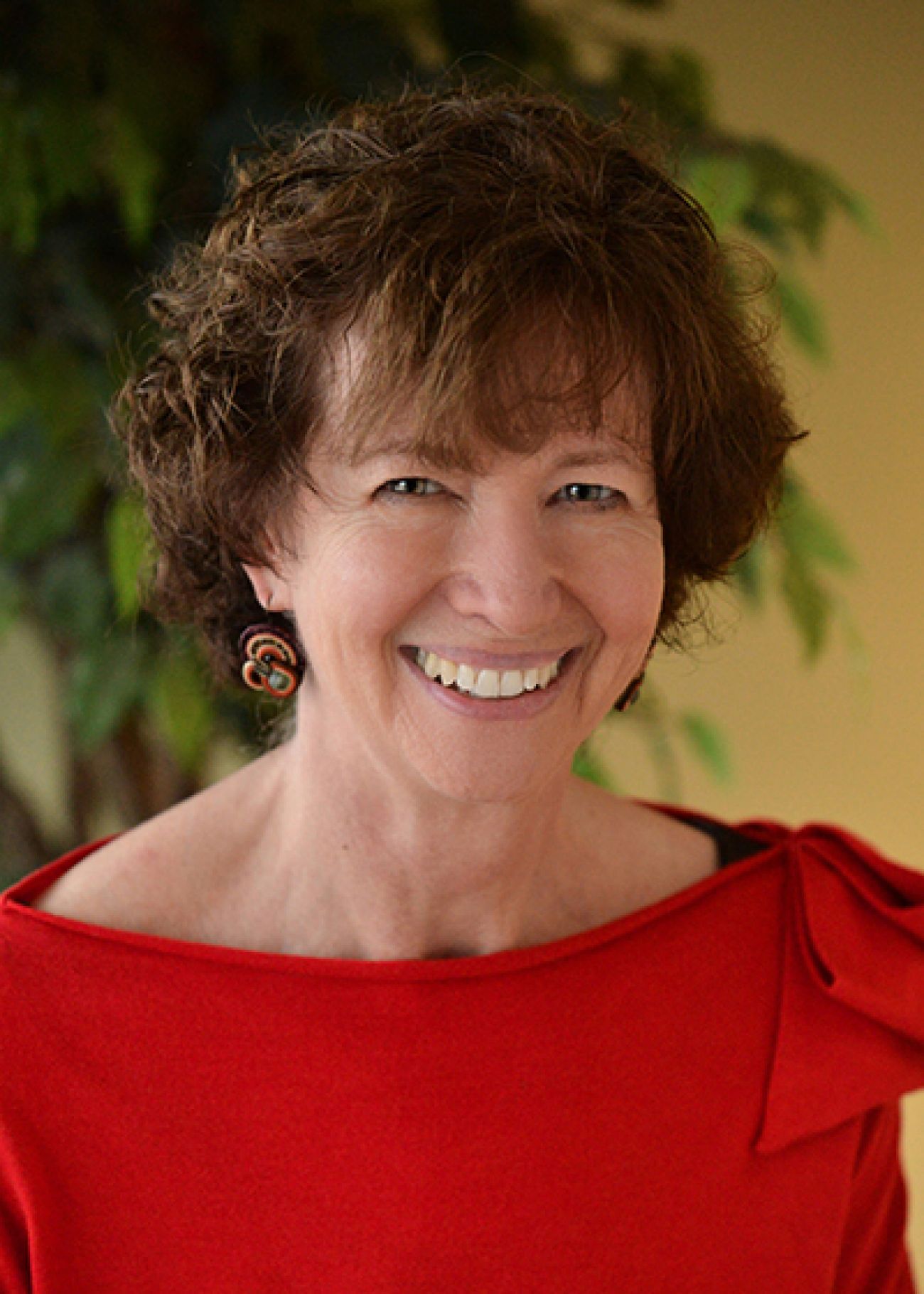 So too, there is a significant difference between Michigan's calculation of flu vaccination rates and the federal government's estimate for Michigan. The CDC estimates that 44.2 percent of Michigan residents got flu shots for the 2016-2017 flu season (compared with 46.8 percent nationally). While the state says 26.2 percent of residents got shots last year. Michigan officials say it's official count understates immunization because some providers fail to submit vaccination reports to the state.
State officials say it's not too late to get a flu shot, though it takes about two weeks for a shot to become effective.
"One of the common misconceptions we hear is that the flu isn't serious, which couldn't be farther from the truth," said Dr. Eden Wells, chief medical executive for the Michigan Department of Health and Human Services. "Getting the flu vaccination every year is the most important thing you can do to protect yourself and loved ones around you from this potentially deadly disease."
Spreading the word
MDHHS has a statewide campaign called I Vaccinate that promotes all vaccines, including flu. It includes letters to the editor, press releases and spokespeople from local communities urging people to get the flu vaccine.
It also completed a college challenge in December for students, faculty, alumni and fans in which schools competed to rack up the highest number of flu shots.
There's reason to target college students, since immunization rates vary widely by age. According to state records for the 2016-17 flu season, those 18 to 24 had the lowest rate, 13 percent, while the very youngest, age, 6 months to 4, and oldest, 65 and older, had the highest, at about 45 percent.
State data as of Jan. 13 for five Michigan counties – Clinton, Eaton, Ingham, Genesee and Washtenaw – reported 376 hospitalizations for flu, including 25 children and 351 adults. The number of cases appeared to be peaking.
"We know that getting a flu shot is the best defense. Unfortunately, we have people who die from the flu every year. We know this is a serious issue," said MDHHS spokesperson Lynn Sutfin.
One health care expert said the disparity in who gets flu shots could be traced to everything from lack of access to health care providers to suspicion about vaccines to lack of education about influenza.
"It's a complex set of factors that results in low rates," said Marianne Udow-Phillips, executive director of the Center for Healthcare Research & Transformation at the University of Michigan.
"Some of it is related to rural communities and some of it is related to minority communities. That is very deeply correlated with poverty. You will find access to transportation issues in rural counties and communities of poverty."
Udow-Phillips added that skepticism about the flu shot – and skepticism about vaccines in general – drives down vaccination rates as well.
"The anti-vacciners – they tend to be maybe a little more concentrated in rural communities where they have a philosophical view that vaccines cause autism, which has not been proven."
Udow-Phillips also noted news reports that this year's flu vaccine has not been as effective as vaccines in most years. As a result, she said, "Many people think a flu shot is not going to make a difference."
There's dispute over how well this year's flu shot works for the flu strains common this season. There were reports last year that the flu vaccine in Australia was only 10 percent effective for preventing illness from the dominant strain, H3N2, using the same vaccine as used in the U.S. The CDC expects the flu shot to be 32 percent to 39 percent effective against that strain.
Insurance should not be a barrier. Health insurers of all types – from private employers, for those in the individual marketplace and for those covered by Medicaid – are required to cover flu shots without a co-pay.
Echoing Udow-Phillips' assessment, a Tennessee survey of 4,000 residents found that African Americans, rural residents and lower-income residents were "significantly less likely" to be vaccinated for the flu. But it found that gap was less a function of access to vaccine and more a matter of attitude. Just 8 percent reported asking for a vaccine and not receiving it.
Three-fourths of those surveyed had risk factors identified by the CDC as reasons to get a shot. But 41 percent of those declined to get one.
Detroit's low vaccination rate fits with Tennessee's finding that low-income residents and African Americans were less likely to get shots. Detroit is 83 percent black with about 36 percent living in poverty.
If studies elsewhere are an indication, minorities are also more likely to be hospitalized and die from the flu.
In 2010, the California Department of Health released a report that found that Latinos were nearly twice as likely as whites to die of the flu and blacks 50 percent more likely to die than whites. Blacks were three times as likely as whites to be hospitalized for flu and Latinos twice as likely.
In Detroit, Dr. Allison Weinmann, an infectious disease specialist at Henry Ford Hospital, said there are "many reasons people don't get vaccinated.
"But the single most important predictor in whether a person will be immunized is if their physician recommends it."
Tamekia Ashford, spokesperson for the Detroit Health Department, said driving up immunization rates is one of the department's "top priorities," adding that it offers flu shots at its immunization clinics as well as to K-12 students through school outreach. Ashford said the department also provides flu shots for seniors at recreation centers and senior living facilities.
Tracey Wood, spokesperson for the health department encompassing Oscoda County and three other rural counties, cited lack of education about flu as the biggest barrier to immunization.
"The top reasons parents do not vaccinate with flu in this area include believing that the flu shot gives you the flu; 'My kids never get the flu'; 'It's not as important as other vaccines,' and 'The flu shot doesn't work.' Parents are not aware of the severity of influenza."
Wood also noted that a "lack of providers and resources" was a bigger issue in Oscoda County than transportation.
A hockey message
In Kent County, officials turned to a professional hockey team for their flu message.
In 2016, health officials persuaded local TV to run a public-service ad featuring a coach from the Grand Rapids Griffins imploring players to "Take the shot," while a voiceover says: "Every Grand Rapids Griffin knows you always take the flu shot, each and every year...Kent County Health Department reminds you the best way to prevent the flu is to get the vaccine."
It's airing again this year on three local stations.
"It's been a real success," said Kent County Health Department spokesman Steve Kelso. "We'd like to think a lot of our outreach is working."
Kelso also appeared on local TV shows to further spread the word.
Over the past four flu seasons, state data found that an average of more than 40 percent of Kent County residents 17 and younger received flu shots – far above most other counties. The actual number is likely much higher because of how the state collects county data.
"We don't have a budget for this, per se," Kelso said. " We think that just getting the word out is important."
We're not just a news organization, we're also your neighbors
We've been there for you with daily Michigan COVID-19 news; reporting on the emergence of the virus, daily numbers with our tracker and dashboard, exploding unemployment, and we finally were able to report on mass vaccine distribution. We report because the news impacts all of us. Will you please support our nonprofit newsroom?