Michigan seniors learn they CAN lose their home on a reverse mortgage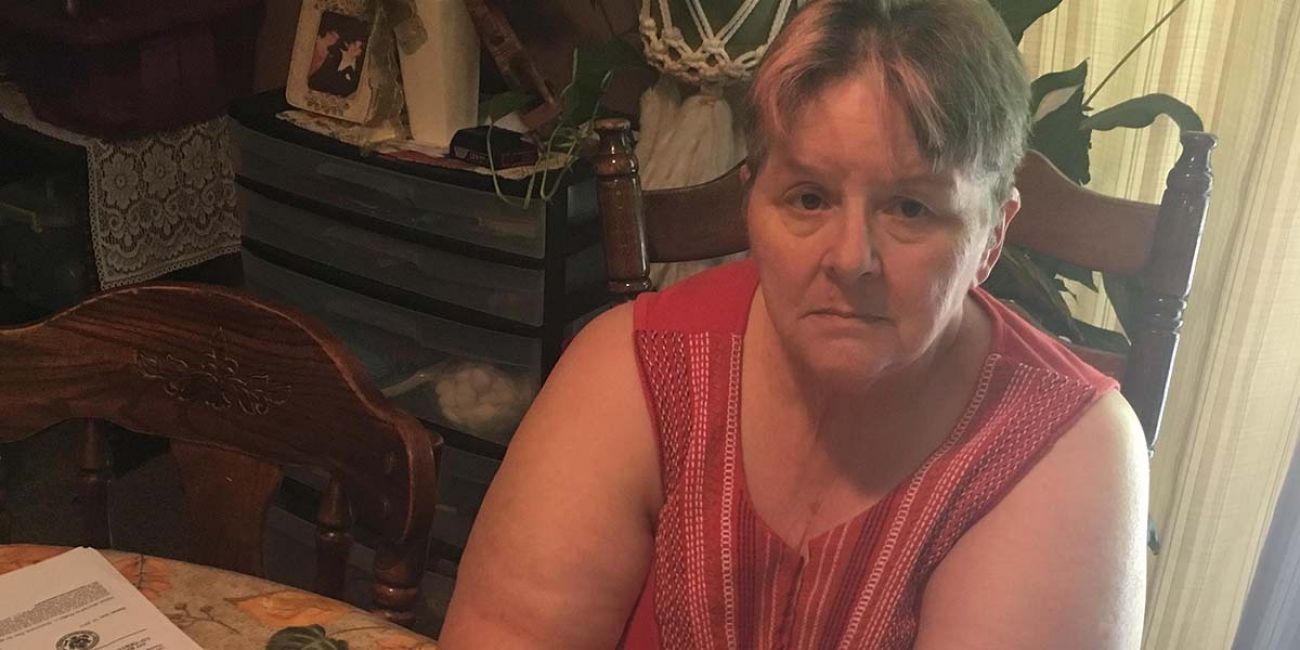 Sifting through a stack of letters on her kitchen table from a reverse mortgage company, Linda Pryczynski recalled how the nightmare began.
"My husband saw it on one of those TV commercials that's on all the time," the Muskegon resident said. "He thought it would be a good idea."
In 2007, her husband Warren took out a reverse mortgage on their modest duplex to pay off the remainder of an old debt of $100,000, a loan for a truck and for household expenses.
MORE COVERAGE: Reverse mortgage 101. Know the risks
Her husband died in 2016 at age 94, leaving behind tax and mortgage debt Pryczynski said she couldn't possibly pay off. Facing foreclosure, Pryczynski filed for bankruptcy earlier this year and fears the prospect she could lose her home.
That's because she was not named in the reverse mortgage – a home loan available, and marketed to, older Americans – leaving her no protection at the time of his death.
"I'm very upset about this. I'm scared. I'm 73 years old and I don't know where I'd live."
She's hardly alone. Advocates for Michigan seniors like Pryczynski say that reverse mortgage foreclosures are on the rise – even as traditional mortgage foreclosures are falling – reflecting a disturbing national trend.
"I've been seeing a surge in these cases," said Joe McGuire, a lawyer for Michigan Legal Services, a Detroit-based nonprofit that fights to keep seniors threatened by foreclosure in their homes.
"A lot of times seniors don't understand what they are getting into."
Karen Merrill Tjapkes, an attorney with Grand Rapids-based Legal Aid of Western Michigan trying to help keep Pryczynski in her home, says: "There's a lot of salesmanship that goes on with reverse mortgages. From where I sit, I don't think it's very honest.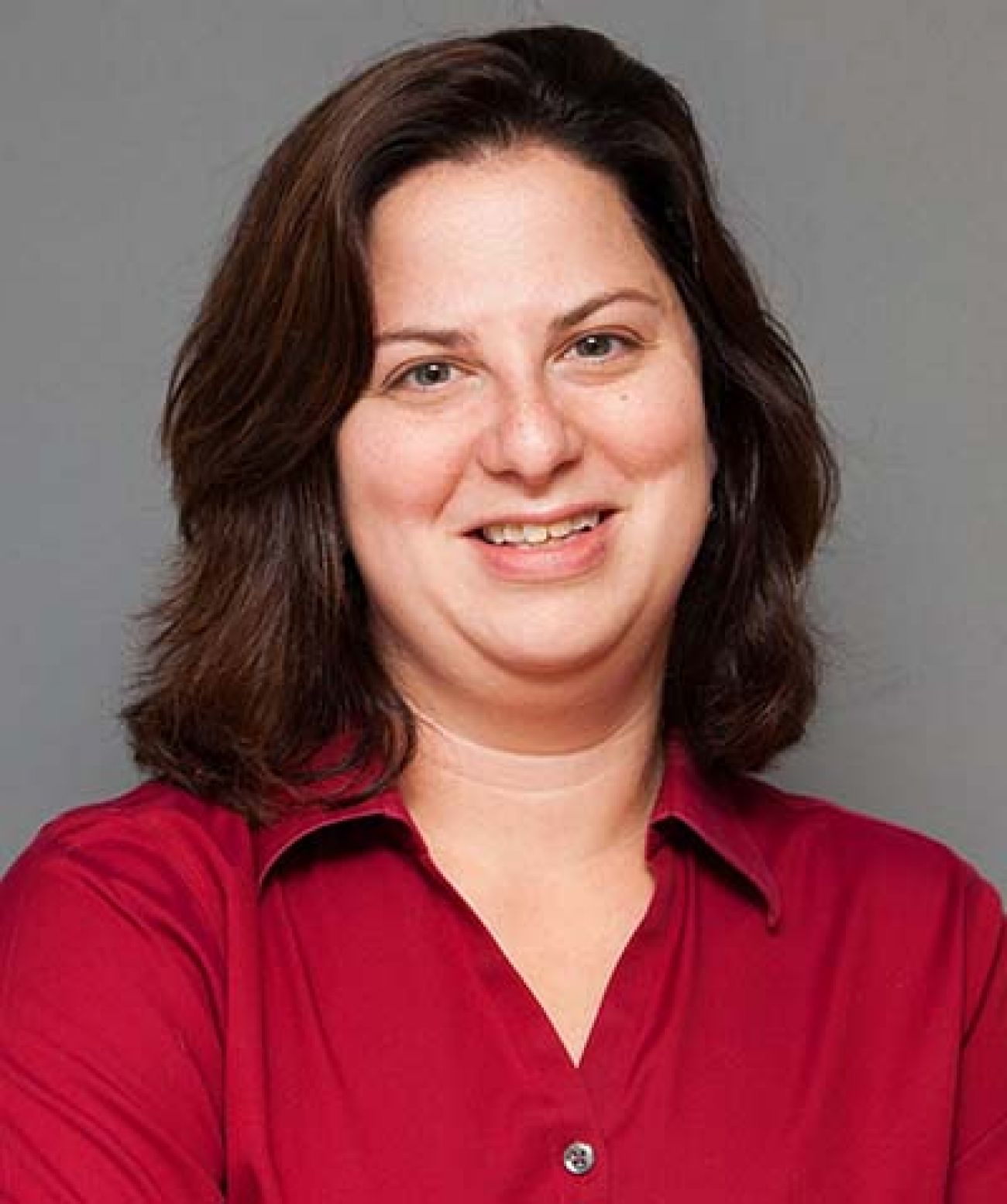 "Seniors are told that they are never going to have to make a payment. And that sounds very good. And then several years down the road, you have a problem."
Indeed, over the past decade or so a parade of older celebrities including former U.S. Sen. Fred Thompson and actors Robert Wagner, James Garner and lately, Tom Selleck, have pitched the merits of a reverse mortgage to those 62 and older in TV ads.
"I know what you're thinking," Selleck says in one ad for California-based American Advisors Group (AAG). "I thought what you thought. … Just like you, I thought that reverse mortgages had to have some kind of catch. Just a way for the banks to get your house, right?"
Later, he offers these soothing words: "A reverse mortgage from AAG will give you the retirement stability you're looking for."
The ad does not mention that AAG – the nation's largest reverse mortgage lender – was fined $400,000 in 2016 by a federal watchdog agency for misleading advertising about reverse mortgages.
The problem, say advocates, is that many senior homeowners don't understand the fine print in a reverse mortgage. Some wrongly assume the lender will pay the taxes and insurance.
But fall behind on those payments or fail to maintain the home, and the lender can foreclose. The surviving spouse is also subject to foreclosure if they were left off the mortgage document.
Federal analysis shows these foreclosures are on the rise.
The U.S. Department of Housing and Urban Development – which insures reverse mortgages through the Federal Housing Administration – says nearly 90,000 reverse mortgages in the U.S. were at least 12 months behind in paying taxes and insurance last year and could be expected to result in "involuntary termination." That is twice the number of the previous year.
According to the report, nearly 1-in-5 reverse mortgage loans taken out in the U.S. from 2009 to June 2016 are expected to go into default because of unpaid taxes or insurance. The report did not include analysis by state, so it's unclear how many Michigan reverse mortgages are in jeopardy.
Projections of an increase of reverse mortgage foreclosures come as the overall rate of mortgage foreclosure in Michigan – mostly on traditional mortgages – has fallen. In Detroit, the number of tax foreclosures fell in 2017 to the lowest level since the Great Recession's housing market collapse.
In August, HUD announced changes to the troubled reverse mortgage program that took effect Oct. 2, including new limits on how much equity a senior could draw on under a reverse mortgage. Under the change, an average borrower would be able to borrow 58 percent of the value of their home, down from 64 percent. That's intended to trim losses to the program that total $11.7 billion since 2009.
Launched in 1989, the idea behind government-backed reverse mortgages is simple: Allow cash-strapped seniors 62 and older to "age in place' in their homes by giving them cash from the equity they've earned on their home. That can be in the form of a line of credit, loan or lump-sum payment.
The money comes due when the borrower dies, sells or moves out. Under terms of a reverse mortgage, heirs or the surviving spouse not named can either repay the loan or buy the house at 95 percent of its appraised value. Otherwise it goes into foreclosure.
For many of approximately one million homeowners who used a reverse mortgage, it's worked well, giving them money for needed repairs or funds to meet daily living expenses. But for other seniors, a HUD spokesman conceded, it's not brought the retirement stability often promised in the advertising.
HUD spokesman Brian Sullivan told Bridge that "significant changes" to the program in recent years are aimed at stemming the tide of foreclosures.
In 2013, President Obama signed a law requiring lenders to conduct financial assessments to assure that borrowers have enough money to pay annual tax and insurance costs and help ensure borrowers set aside funds to pay those costs.
In 2015, HUD gave lenders the option of conveying the mortgage to HUD if a surviving spouse is threatened with foreclosure, giving that spouse an opportunity to remain in the home.
But Sullivan said some lenders have played a risky game with seniors, by encouraging couples to include only the name of the oldest homeowner on the mortgage document as a way to qualify for more money, often without spelling out the perils.
"It's a bit like gaming the program. It puts the non-borrowing spouse at extreme risk," he said.
In December, the federal Consumer Financial Protection Bureau – which had warned for years about deceptive advertising for reverse mortgages – fined three companies a combined $790,000 for misleading advertising, including the claim by AAG that "you cannot lose your home."
HUD itself likely accelerated the pace of foreclosures when it mandated in 2011 that lenders devise a repayment plan for seniors with reverse mortgages who were behind on tax and insurance payments – or foreclose if borrowers could not do that. Lenders for years had been paying those bills on behalf of mortgage holders as a means of protecting their investments.
"We told them to stop doing that," Sullivan said.
The National Reverse Mortgage Lenders Association contends that foreclosure reports on reverse mortgages exaggerate evictions tied to foreclosure.
It cited a communication from HUD regarding the issue: "We use the term 'foreclosure' when title is transferred through a foreclosure proceeding—either judicial or non-judicial. It does not always have an associated eviction. The most usual cause for default is death of the last surviving borrower so there is usually no eviction involved."
'We were in dire straits'
In 2003, Detroit resident Katherine Butcher and her husband, John, turned to a reverse mortgage to fund badly needed repairs on their home.
"We were in dire straits," Katherine recalled. "The roof was leaking and the damage that was coming was too much. We wouldn't have had any ceilings left. We had to put buckets under it."
She recalled they took out about $16,000, with the mortgage loan in the name of her husband, then 67. At age 61, Katherine Butcher did not then meet the minimum eligibility age of 62.
Around the time they closed, Butcher recalled, a broker for the lender told her: "Nobody can take your house from you."
Her husband died in 2014.
Now 74, she's been fighting to stay in her small two-story east side home ever since. She finally turned to McGuire of Michigan Legal Services.
According to McGuire, the lender foreclosed on her home not long after her husband died, and in December it was purchased by federal loan giant Fannie Mae.
McGuire said he's pressing Fannie Mae in Detroit's 36th District Court to allow Butcher to remain in her home, perhaps by buying it back for its approximate market value of $12,000. McGuire said he hoped to get some of that funding through United Community Housing Coalition, a Detroit nonprofit which helped keep nearly 2,000 Detroit homes from being lost to foreclosure in 2015.
McGuire said he's encountered numerous cases like Butcher's, where a surviving spouse said they had no idea they could be forced from their home if the spouse on the mortgage document died.
"When person after person tells you that, that they thought they could stay in the home, it tells you you might be onto something," McGuire said.
McGuire questioned what Fannie Mae – which was created by Congress – would gain if Butcher is forced from her home.
"A lot of time, these houses get stripped. As soon as they are vacant, people come in who make money from stripping wiring from a house, toilet fixtures, water heaters. Sometimes they end up being used as a place for drugs.
"It seems to be a waste of time for the federal government to evict these people."
Bridge's calls to the Fannie Mae attorney listed on the case – from Farmington Hills-based Trott Law – were not returned. Trott Law is one of the state's largest foreclosure firms and was led for decades by current U.S. Rep. David Trott, R-Birmingham. He sold his stake in the firm in 2014.
In 2007, Detroit resident Irvin Burt took out a reverse mortgage on his east side home along with his mother-in-law. Burt said they used most of the $22,000 from the mortgage to put on a new roof and gutters and repair a leaky sewer in the back yard.
But Burt said they fell behind on insurance payments for the house and the mortgage holder took over those payments, then demanded it be paid back.
Burt said he couldn't afford the $5,000 the lender asked for – and the house soon foreclosed, then sold in 2016 to Fannie Mae for $14,000.
"My pockets weren't hardly that deep," said Burt, 72, who moved in December with his wife to a rental house a few miles away. He got $1,500 as part of his eviction agreement to find another place.
Burt said he drove by his old home not long ago.
"It's still there. But scrappers took everything out of it – doors, windows. It's really been stripped. I thought, 'OK, you should have left me in there. I would have kept it up.'"
Trott Law represented Fannie Mae in the eviction.
Not long after her husband died, Pryczynski, the Muskegon resident, said she received a letter from the mortgage lender. She had 35 days to submit a payment plan for the loan or make arrangements to buy back the house.
Pryczynski said she had no idea his death could mean she could lose her home.
"I don't remember them saying anything about that," she said.
Karen Tjapkes, her attorney, said the original loan on their duplex has ballooned with interest and other fees, from $148,000 to $216,000. Pryczynski also owes roughly $11,000 in back taxes, much of which were paid by the lender. Tjapkes is trying to negotiate an agreement for her client to stay in the home if she pays off the taxes.
"I can't possibly pay $216,000," Pryczynski said.
"I supposed I could move to my daughter's place in West Virginia. But that's not my home. This is my home. It would tear me apart if I had to leave."
Trott Law, again representing the lender, did not respond to calls about Pryczynski's case as well.
In the meantime, Pryczynski said she stews when she hears another sales pitch for a reverse mortgage.
"Every time I see those ads on TV, it makes my blood boil."
Only donate if we've informed you about important Michigan issues
See what new members are saying about why they donated to Bridge Michigan:
"In order for this information to be accurate and unbiased it must be underwritten by its readers, not by special interests." - Larry S.
"Not many other media sources report on the topics Bridge does." - Susan B.
"Your journalism is outstanding and rare these days." - Mark S.
If you want to ensure the future of nonpartisan, nonprofit Michigan journalism, please become a member today. You, too, will be asked why you donated and maybe we'll feature your quote next time!