By Jim McHale/W.K. Kellogg Foundation
Over the past year, support for high-quality early childhood education programs has been gaining traction in Michigan. What began as a conversation has transformed into a movement consisting of lawmakers, parents, business leaders and communities working together to improve conditions for Michigan's children.
The effort reached a vital milestone this week in the state budget agreement. Michigan legislative leaders approved funding that will more than double the state's investment in public preschool through the expansion of the Great Start Readiness Program, allowing Michigan's 4-year-olds to receive the educational opportunities they deserve.
At the W.K. Kellogg Foundation, we envision a future for our home state where all children and families thrive. We applaud this critical investment in our children and our state.
At a time when the climate at the State Capitol can be difficult to navigate, it's refreshing to see our lawmakers come together to produce such positive, forward-thinking policy. The expansion of high-quality early childhood education and school readiness programs is a major win for Michigan's kids and families, and it could not have happened without the commitment and dedication of many individuals and organizations.
MORE COVERAGE: Michigan moves into national forefront of preschool funding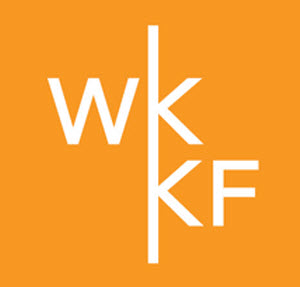 Supporting children at an early age is not only critically important to creating conditions that prepare them for long-term success and independence, but it also makes good business sense. Early childhood initiatives are among the most responsible, high-return strategies we can pursue toward a talented, globally competitive future workforce. According to Nobel laureate and economist James Heckman, for every $1 invested in high-quality preschool and evidenced-based early childhood programs, taxpayers save $7 in the long run due to lower rates of grade retention, special education and crime, among other things.
We have a collective responsibility to ensure the future success and well-being of Michigan's children. By working together, we will make sure there is an educated and skilled work force ready to compete in the 21st century global economy.
While the recent legislative action is a great first step, there's more work to be done on behalf of Michigan's children. As lawmakers and business leaders statewide are coming to the realization that work-force development starts at birth, it's imperative that we maintain the momentum, funding and public support for high-quality early childhood education programs in order to make Michigan a leader in business and education.