It melts ice in winter. It degrades infrastructure year-round. Is road salt worth it?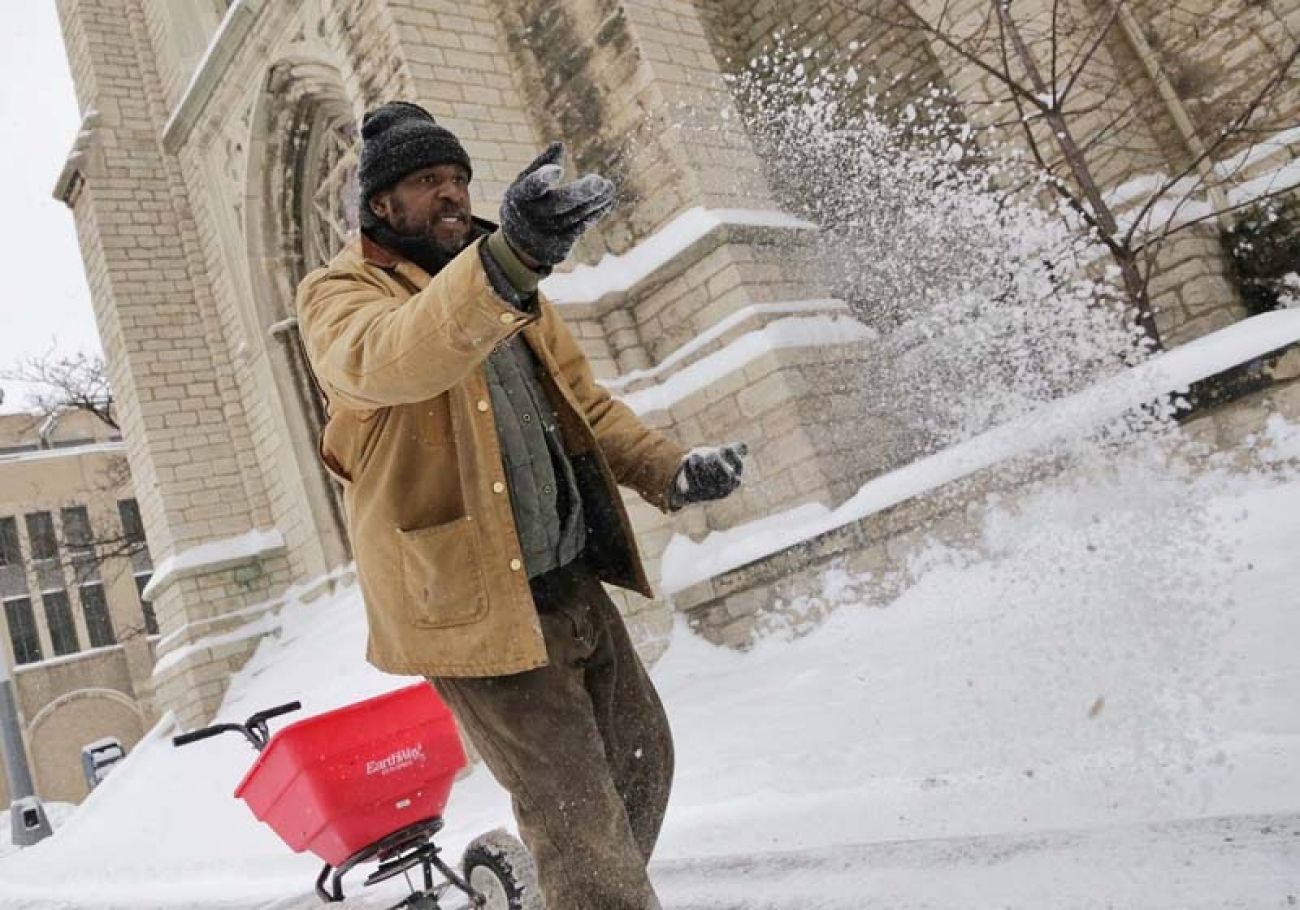 Guest Commentary
It melts ice in winter. It degrades infrastructure year-round. Is road salt worth it?
The Michigan legislature is again worrying about infrastructure. The state spends almost $4 billion annually on transportation, mostly on roads. Road salt is the destroyer of roads and bridges. Any plan to fix infrastructure should include getting away from road salt.
Let's be clear about what constitutes "road salt." Sodium chloride (common table salt) is the most common type, and may be applied to roads as rock salt or brine. Calcium chloride and magnesium chloride are sometimes called alternatives to road salt, but chemically, they are also salts.
The sodium ion is particularly hard on woody plants. But the chloride ion, which is common to all the above salts, contributes to the corrosion of concrete and steel, no matter which salt it comes from. While sodium chloride penetrates concrete more easily, calcium and magnesium chloride corrode vehicle parts more rapidly.
Michigan uses about 2 million tons of road salt annually. Two million tons is 4 billion pounds, or about 400 pounds of salt for each of the 10 million people who live in the state.
In purely financial terms, "USEPA estimates that every $50 ton of road salt causes approximately $750 in damage to concrete, bridges and vehicles." Two million tons gets Michigan $1.5 billion in damages annually.
This means roads which otherwise would last for 20 years need to be fixed in 10. At the Zilwaukee bridge on I-75, road salt is now forbidden so it does not further weaken the spans. Road salt is also responsible for the rapid deterioration of I-75's Rouge River bridge. Highway bridges that should last for over 50 years are visibly deteriorating in 20, and are unsafe 30 years after they are built.
Of course, it's not just public infrastructure that is attacked by road salt. It also destroys cars and trucks. It corrodes wheels, brakes, electrical wiring, sheet metal and more. When spring comes, salt washes off roads and vehicles, increasing salinity in soils, groundwater and surface water. Farm fields near roads are now typically fringed with soil that supports only "salt tolerant" plants, not crops or native plants. Lakes that have taken years of salty runoff fail to "turn over" in the spring or fall, and the lake bottoms, deprived of oxygen, become dead zones.
Road salt played a part in the poisoning of Flint. The city water system started using water from the Flint River, which was 19 times more corrosive than water from the Detroit Water Department. What made the Flint River water corrosive? Chlorides.
The Genesee County Road Commission uses around 15 thousand tons of salt per year. If they tried to get an EPA permit to dump 15 thousand tons of salt directly into Lake Huron every year, we would think they were insane – and of course, the EPA would be insane to give them such a permit. In fact, after the Flint River, Lake Huron is exactly where most of the annual 15 thousand tons of salt ends up.
Macomb County is having issues with a sinkhole caused by sewer line leaks. In the winter of 2014-15, they used about 65,000 tons of salt. All that salt was washed into sewer lines. Could that cause unexpected corrosion?
Road salt is a prime example of short-term thinking over long-term. Several tons of salt on the road clears ice and snow for a day or two. If it snows again in a week, more tons of salt are spread. Again, the benefit lasts a day or so. However, once you get salt into the local water, you can't get it out. Short term benefits are traded for long term damage.
A variety of organic de-icers in liquid form are effective, and are much safer for roads and bridges than salt. Most are made from agricultural by-products such as corn stalks or brewery waste. They are more expensive than salt. Safe de-icers could be used for critical intersections and bridges, leaving plowing and sand for the rest.
Any elected official who is not willing to discontinue road salt is willing to waste over a billion dollars every year. Ignorance is no excuse.
Bridge welcomes guest columns from a diverse range of people on issues relating to Michigan and its future. The views and assertions of these writers do not necessarily reflect those of Bridge or The Center for Michigan. Bridge does not endorse any individual guest commentary submission. If you are interested in submitting a guest commentary, please contact
Ron French
. Click here for details and submission guidelines.
We're not just a news organization, we're also your neighbors
We've been there for you with daily Michigan COVID-19 news; reporting on the emergence of the virus, daily numbers with our tracker and dashboard, exploding unemployment, and we finally were able to report on mass vaccine distribution. We report because the news impacts all of us. Will you please support our nonprofit newsroom?