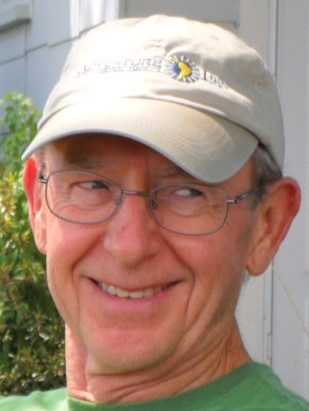 Steve Harry is a retired state employee who since 2009 has published stories and reports on public policy on the website steveharrypublicpolicy.com. He lives in Lansing.

I may have been responsible for your losing access to a bit of formerly public information. Sorry.
Several years ago, I worked for the state Office of Retirement Systems and later for the Municipal Employees' Retirement System (MERS), which enabled me to learn quite a lot about pension systems. After I retired, I created a website so that anyone who wished could read essays and reports I wrote on public policy.
With my background in public pensions, I thought it would be fun to publish pension details for City of Lansing retirees, so I sent Freedom of Information Act requests for pension information for employees who retired in 2010 and after.
The city provided the information to me in the form of a Retirement System Calculation Sheet, a one- or two-page document which summarized the manual calculation of the pension. (The city is in the process of automating the system.) On my website, I listed the retirees, along with the pension amount, the factors used in the calculation, and a link to an image of the calculation sheet.
While attending a Retirement System Board meeting in the fall of 2012, I heard mention of a Senate bill amending the Public Employee Retirement System Investment Act. I looked it up online and was shocked to find a passage that prohibited public employers from releasing "information regarding the calculation of actual or estimated retirement benefits for members of the system . . ."
I started a one-man campaign to get that passage removed, writing letters to my state representative and senator, the members of the senate committee that was hearing the bill, and to Governor Rick Snyder. It did no good. Snyder signed the bill December 5, 2012 and it went into effect at the end of March 2013.
I tried to find out who was responsible by purchasing a recording of the Senate Appropriations meeting in which it was discussed. The FOIA exemption was not mentioned.
In response to a story on the exemption I posted in March of this year, a reader told me that its placement might violate Article IV, Section 24 of the Michigan Constitution which says (in part), "No law shall embrace more than one object, which shall be expressed in its title." I assume the purpose of this provision is to keep legislators from hiding controversial items in unrelated bills so other legislators - and the public - won't notice. In this case, it is a FOIA exemption in a law that addresses retirement system investments.
It apparently did go unnoticed.
Apart from a story on a national website that seems to stem from a story I posted in December 2012, I've never seen anything on it in state or local media or from the Michigan Coalition for Open Government.
I've considered challenging the constitutionality of the provision in court, but that could be expensive. Instead, I am hoping that one of our current representatives or senators will read this and take it upon him/herself to do the right thing and make pension information for public employees available to the public - again.