Opinion | Bail reform in Michigan is good for justice and good for taxpayers
Guest Commentary
Opinion | Bail reform in Michigan is good for justice and good for taxpayers
Nationwide, about 74 percent of people held in jail are pretrial detainees. Only about 30 percent of those individuals are accused of violent crimes. In Michigan, nearly 60 percent of people held in local jails have not been convicted of a crime. Many are sitting in jails simply because they are unable to afford bail.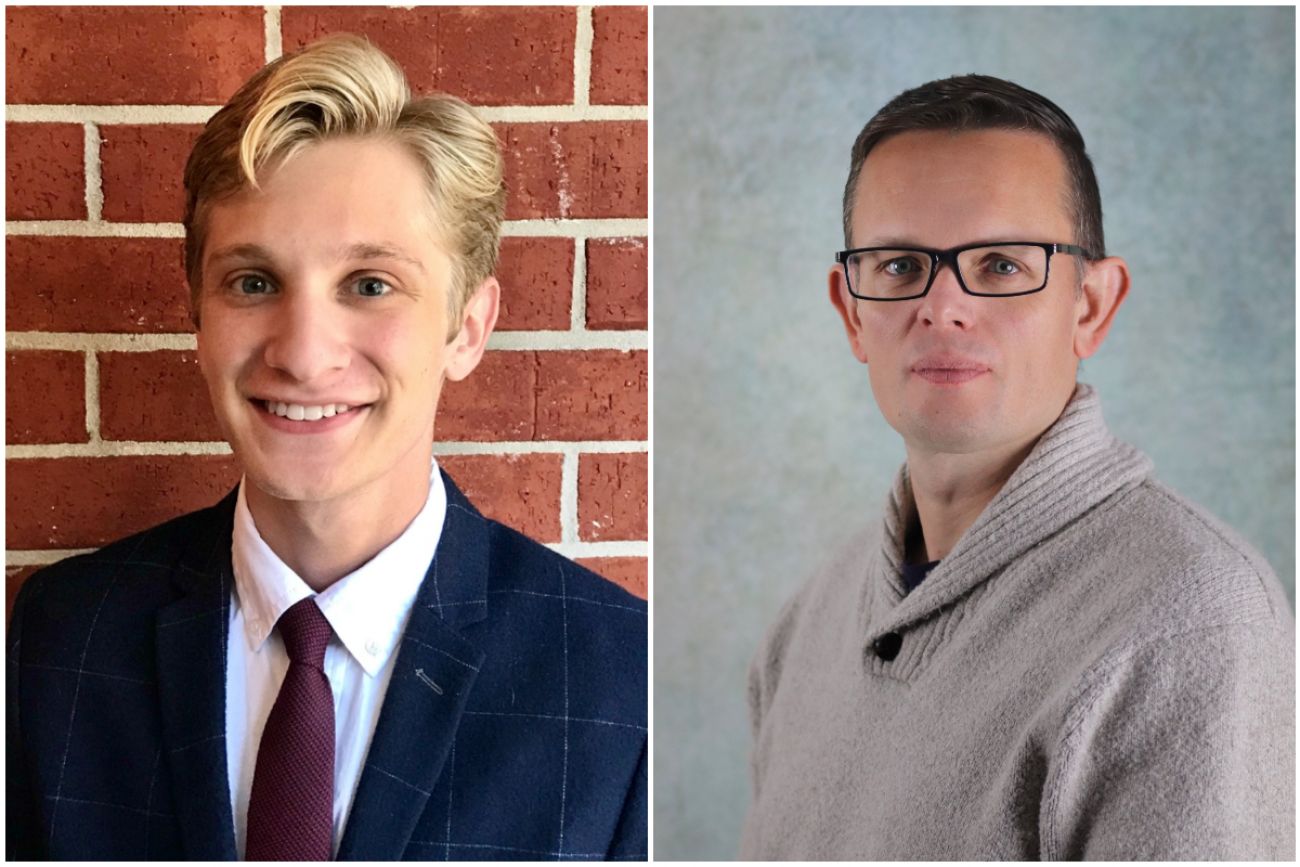 Vittorio Nastasi is the director of criminal justice at Reason Foundation. Keith den Hollander is the field director for the Christian Coalition of Michigan. (Courtesy photos)
This is a clear example of how the criminal justice system often punishes the poor even when they are presumed innocent.
A bipartisan group of Michigan lawmakers recently introduced eight bills (House Bills 5436 -5443) that would make significant reforms to Michigan's pretrial system. The proposed legislation would focus the use of cash bail and restrictive release conditions on those with a high risk of committing more crime if released or of failing to appear for trial. It would also establish consistent guidelines for assessing risk and require the reporting of data related to pretrial detention and release.
Bail should not be intended as a form of punishment. Rather, it exists to ensure that defendants show up in court after they have been arrested but released from jail to await trial. Cash bail is sometimes an appropriate tool when defendants pose a credible risk of fleeing or harming others, but in Michigan, only around 10 percent of defendants are not likely to show up for trial, and there are many tools in the pretrial toolbox other than cash bail that should be considered for most cases. For example, text-message reminders for court appearances, transportation assistance, and remote check-ins can be highly effective at ensuring that people show up in court.
Experience in other states suggests that bail reform doesn't have a significant effect on court appearance. For example, while Washington D.C. is not a model for criminal justice in general, they eliminated cash bail all the way back in 1992. In 2017, the District released 94 percent of arrested individuals without the use of monetary bail, and 88 percent made all of their required court appearances, about the same rate as when they still used cash bail. The proposed reforms in Michigan would not eliminate cash bail like in D.C., but would limit it to cases where it is determined by the court to be the best tool to protect public safety.
Some opponents of bail reform suggest that it could lead to a spike in violent crime. However, 86 percent of people released in D.C. in 2017 were never rearrested and only 2 percent of those who were rearrested were rearrested for a violent crime. Research suggests that pretrial detention can reduce crime in the short run by incapacitating potential offenders, but those short-term benefits are offset by an increase in future arrests. In other words, pretrial detention may actually have negative consequences for public safety.
The bail system can also carry high costs for defendants, their families, and taxpayers.
Defendants facing steep bail costs may face pressure to plead guilty and their families may be forced to make difficult financial choices to secure their release. When defendants are unable to afford their bail, they end up sitting in jail until their trial. Pretrial detention is extremely disruptive to employment and family life –– and costs taxpayers who bear the expense of jail stays.
Just a few days in jail awaiting trial can lead to a defendant losing their job, even if they are found innocent. That's not good for them, their family, their employer, or the economy.
A 2020 report from the Michigan Joint Task Force on Jail and Pretrial Incarceration found that Michigan taxpayers spent at least $478 million on county jail and corrections costs in 2017 alone. Defendants pay some of the costs of their prosecution and incarceration as well. The Task Force's report found that criminal defendants pay over $418 million in fines, fees, court costs, and restitution annually.
Michigan lawmakers have a chance to make reforms that strike the right balance between ensuring those arrested for crimes face trial to protect public safety and avoiding punishing those who are presumed innocent until they are convicted.
Bridge welcomes guest columns from a diverse range of people on issues relating to Michigan and its future. The views and assertions of these writers do not necessarily reflect those of Bridge or The Center for Michigan. Bridge does not endorse any individual guest commentary submission. If you are interested in submitting a guest commentary, please contact
Ron French
. Click here for details and submission guidelines.
We're not just a news organization, we're also your neighbors
We've been there for you with daily Michigan COVID-19 news; reporting on the emergence of the virus, daily numbers with our tracker and dashboard, exploding unemployment, and we finally were able to report on mass vaccine distribution. We report because the news impacts all of us. Will you please donate and help us reach our goal of 15,000 members in 2021?