Opinion | Controlling the spread of COVID-19 requires radical racial solidarity
Guest Commentary
Opinion | Controlling the spread of COVID-19 requires radical racial solidarity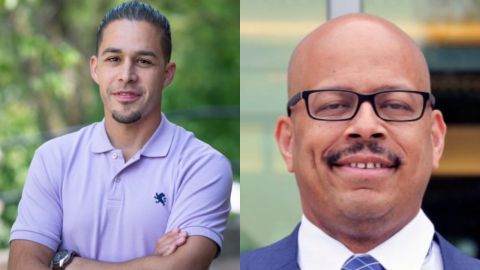 Deaths from COVID-19 continue to increase globally, with the number of cases in the United States surpassing 1 million. As the transmission patterns of the disease are better understood, communities throughout the world are given similar advice: wash your hands and stay in your homes.
Yet a disturbing pattern is starting to emerge in the United States, as COVID-19 infections and deaths are clustering disproportionately communities of color, especially in African-American communities. In order to address these deaths, we must move beyond recommending individual behavior changes. We must commit to a radical racial solidarity that addresses historic systems of injustice.
As scholars whose work centers on race and as residents of Michigan, the state with the third highest number of COVID-19 deaths, we have watched in horror as the data on COVID-19 are disaggregated by race. In Washtenaw County, home to the University of Michigan, 48 percent of those hospitalized with COVID-19 are African American, despite African-American residents accounting for only 12 percent of the population. These patterns mirror statewide trends, with African Americans making up 40 percent of deaths to COVID-19 but only 14 percent of the state population. Nationwide, the data are equally as grim.
These disparities follow trends of other racial health inequities, such as diabetes and cardiovascular disease. And as is the case with diabetes and cardiovascular disease, the larger burden of deaths due to COVID-19 are influenced by underlying structural and cultural factors, not simply coincidental co-occurrence of other diseases.
For many African Americans, there are significant challenges to engaging in the recommended practices of social isolation. A system of racist policy practices such as redlining and segregation have clustered African Americans into densely populated areas, often with smaller homes, complicating efforts to socially distance. And while many have moved their jobs online to work from home, this luxury is not possible for millions of African Americans whose work requires face-to-face contact with customers or clients, including jobs in home-healthcare, retail, and postal service, jobs that place workers at higher risk of COVID-19 infection.
The U.S. health care system has also left behind African-American communities. African Americans typically have lower levels of health insurance coverage than other racial groups. For those fearing out-of-pocket costs, it is more common to wait until a health condition becomes emergent to receive treatment. And while the Affordable Care Act expanded health care coverage to a large portion of the uninsured, many southern states, where the majority of African Americans live, declined Medicaid expansion of the Affordable Care Act. These aspects of the healthcare system, as well as many others, contribute to the burden of pre-existing conditions experienced by African Americans that places them at higher risk of contracting COVID-19.
The United States also has the distinct (dis)honor of incarcerating more prisoners than any other country in the world. These prison and jail facilities, in which it is nearly impossible to maintain social distance and follow CDC guidance, have been described as "tinderboxes" and "petri dishes" with conditions ripe for outbreak. With the majority of the 2.2 million prisoners being African American, a racist system of mass incarceration is likely to be responsible for the deaths of a large swath of the African American community.
The racially disparate infection rates of COVID-19 have once again brought to light the systemic fissures in our society that have always led to suffering and early death in African American communities, pandemic or not. Histories of redlining and segregation, exclusionary health care systems, and racist practices of mass incarceration, have all impacted the health of African Americans, increasing their risk of contracting COVID-19.
On the short term, we must advocate for free coronavirus testing and treatment, government provisions of masks to all essential workers, and broader criteria for prisoner release. On the long-term, we must work to address the underlying poverty that results in chronic conditions, dismantle policies that result in gentrification and substandard housing, decrease the U.S's dependence on incarceration, and work toward a health insurance system that provides health care coverage to all Americans equally, no matter what state they live in, and whether employed or not.
Radical racial solidarity is the only sure path to disease control.
Bridge welcomes guest columns from a diverse range of people on issues relating to Michigan and its future. The views and assertions of these writers do not necessarily reflect those of Bridge or The Center for Michigan. Bridge does not endorse any individual guest commentary submission. If you are interested in submitting a guest commentary, please contact
Ron French
. Click here for details and submission guidelines.
Facts matter. Trust matters. Journalism matters.
If you learned something from the story you're reading please consider supporting our work. Your donation allows us to keep our Michigan-focused reporting and analysis free and accessible to all. All donations are voluntary, but for as little as $1 you can become a member of Bridge Club and support freedom of the press in Michigan during a crucial election year.