Opinion | Don't ban school discussions of race, sexuality, says Michigan student
Guest Commentary
Opinion | Don't ban school discussions of race, sexuality, says Michigan student
(Editor's note: This commentary was first given as testimony before the U.S. House Oversight Committee by the author on May 19.)
I've had the privilege of growing up in two very different communities. From kindergarten through elementary, I attended a school where the majority of the students there didn't look like me. I still remember this pivotal moment in my life, sitting down at this lunch table with all of the other fourth graders – but in the midst of that, still surrounded by my friends, I felt different.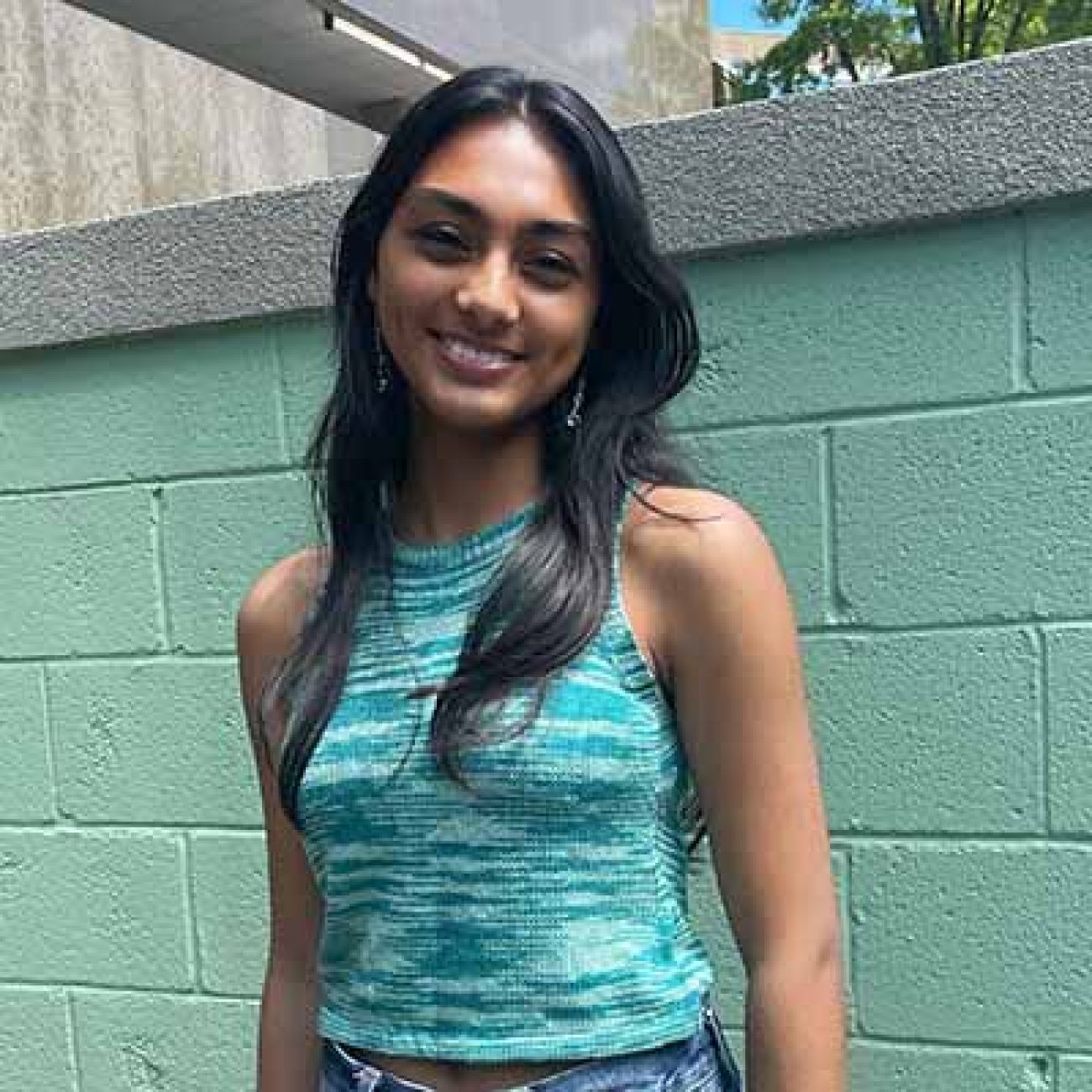 Krisha Ramani is a junior at Novi High School. (Courtesy photo)
And I felt different because, looking around the table, every one of my friends were eating what I had come to understand was "normal" food – pasta, salads, burgers. And I looked around the table, and looked back at my lunch, and I felt different. Because I didn't have that "normal" food – I had idli and sambar sitting in front of me.
And when that kind of thing happens again, and again, and again, you start to doubt yourself. And I did. I saw my culture as different.
When I was in 5th grade, my family moved to Novi, where there is a significant South Asian population. And being surrounded by people who could connect with my experiences – who could validate and discuss the things that I felt different for – helped me cherish my culture.
But so many students in this country are not afforded the luxury of living in a community where they feel related to. So many students in this country feel different.
And that's where the power of literature comes in. Books help us connect with people who may be going through the same difficult experiences. But over the past year, 17 states have passed legislation prohibiting teachers from holding discussions about race, and many states are following Florida's lead in introducing legislation that seeks to prohibit discussions of gender and sexuality.
Let's put this plainly: these are targeted attempts to infringe on minority voices. And attempting to silence perspectives we may not necessarily relate to or even accept undermines the very values that make our country great.
Our country is built upon the ability for our citizens to share their experiences and use their first amendment right. Thomas Paine's Common Sense fanned the first flames of the push for freedom. Uncle Tom's Cabin and Fredrick Douglass' autobiography galvanized the grassroots movement for abolitionism. Silent Spring by Rachel Carson spurred national efforts to protect our environment.
To censor voices that bring diverse perspectives to the mainstream is an unfettered attack on the very ideals that have progressed our country. And by infringing on students' right to hear from diverse authors, we effectively sanitize our history of differing perspectives. But our country was founded and is powered by challenging perspectives. And young people want to hear these voices.
Gen Z has utilized social media to transcend institutional barriers to organizing. Rather than filter through older generations' hold on traditional media, students have democratized the primary source of information. And young people's proficiency in navigating social media has enabled us to build a viable, sustainable platform for our voices. In fact, the most impactful movements of today have been conceived and perpetuated by Gen Z 16 and 17 year olds. The Sunrise Movement, Project Exchange, March for Our Lives – millions of young people have been mobilized at a few taps on a glass screen.
In Michigan alone, organizers like Dylan Morris Rahi Shah, Luka Todorvich – these students are organizing hundreds of thousands of young people. Through the school year, my friends and I worked with lawmakers to propose legislation that enables high school constituents to vote for the school board members representing us. We aren't exceptions to the rule – all over the country, young people are educating themselves on our social landscape. Gen Z has the capacity – and, more importantly, the willingness – to participate in tough conversations. We want to learn about our social landscape – we want to read the diverse perspectives being represented in modern literature.
And efforts to regulate what can be taught in the classroom discredit young people's ability to understand nuanced arguments. These book bannings, which disproportionately target authors sharing stories about communities that have never before been heard, silence voices that we want and we deserve to hear.
I'm sure everyone here is familiar with the "glass ceiling" metaphor. But more relevant is the "glass fence" that surrounds Capitol Hill. But finally, through social media, young people are melting down these barriers. We are more connected, more educated, and more active than ever before.
And as we continue to tear down the glass fence that separates the minds on Capitol Hill from the innovators of our time, it is time to stop underestimating young people's ability to understand and connect with nuanced literature.
It's time to stop underestimating us.
Bridge welcomes guest columns from a diverse range of people on issues relating to Michigan and its future. The views and assertions of these writers do not necessarily reflect those of Bridge or The Center for Michigan. Bridge does not endorse any individual guest commentary submission. If you are interested in submitting a guest commentary, please contact
Ron French
. Click here for details and submission guidelines.
We're not just a news organization, we're also your neighbors
We've been there for you with daily Michigan COVID-19 news; reporting on the emergence of the virus, daily numbers with our tracker and dashboard, exploding unemployment, and we finally were able to report on mass vaccine distribution. We report because the news impacts all of us. Will you please support our nonprofit newsroom?