Opinion | How to guarantee your Michigan absentee ballot arrives on time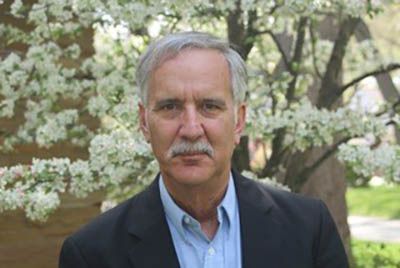 During the recent primary elections, more than a half-million ballots were rejected nationwide, in many cases because they arrived too late to be counted. Don't let this happen to you on Nov. 4.
If you are submitting an absentee ballot by mail, there is an easy way to ensure that your local election office receives it on time. Given current disruptions at the postal service, it's critical to get proof of delivery. You can easily print out your postage at home or ensure delivery confirmation when you take your ballot to the post office.
Here's what you need to do: First, print out priority mail postage online or put your ballot in a priority mail envelope and take it to the post office. The cost, $7.70, is a small price to pay for peace of mind. Keep your receipt and then check with the post office online to ensure your ballot was received. You can also double-check with your local election office to confirm receipt.
Although these steps sound simple and cost-effective, it's important to keep a few other key points in mind. In some jurisdictions, you may need to have your ballot witnessed or placed inside a privacy sleeve. For clarification, visit your local election office website or call to check on the rules.
There are other delivery options such as United Parcel Service and FedEx, of course. If you can't arrange a pickup, go to their local offices. Keep in mind that if your priority mail package weighs more than 13 ounces, you need to apply a metered postage sticker.
While all this sounds pretty simple, most voters will assume it's easier to put a 55-cent stamp on a ballot and send it off. In a normal election year, this might be safe. This isn't a "normal" year.
It's important to make sure that any voter lacking internet or reliable transportation receives assistance. First, make sure they have received, filled out and returned (hopefully by priority mail) their request for a ballot. If the ballot does not arrive they can pick one up at their local election office. The ballot can be submitted here or mailed in as described above. If your friend doesn't have internet you can help them print out postage on your computer and they'll be able to send in their metered priority mail envelope from home.
Even with priority mail, Fed Ex or UPS it's possible that your ballot may be held up. If, after checking with the local election office, your ballot has not arrived, you can spoil it and fill out another that can be hand-delivered. To make sure your vote counts send in your ballot no later than Oct. 21.
If all else fails with mailing, you can still spoil your absentee ballot and vote in person. Expect long lines on Election Day and be sure to take a bag lunch and something to drink.
Bridge welcomes guest columns from a diverse range of people on issues relating to Michigan and its future. The views and assertions of these writers do not necessarily reflect those of Bridge or The Center for Michigan. Bridge does not endorse any individual guest commentary submission. If you are interested in submitting a guest commentary, please contact
Ron French
. Click here for details and submission guidelines.
Facts matter. Trust matters. Journalism matters.
If you learned something from the story you're reading please consider supporting our work. Your donation allows us to keep our Michigan-focused reporting and analysis free and accessible to all. All donations are voluntary, but for as little as $1 you can become a member of Bridge Club and support freedom of the press in Michigan during a crucial election year.