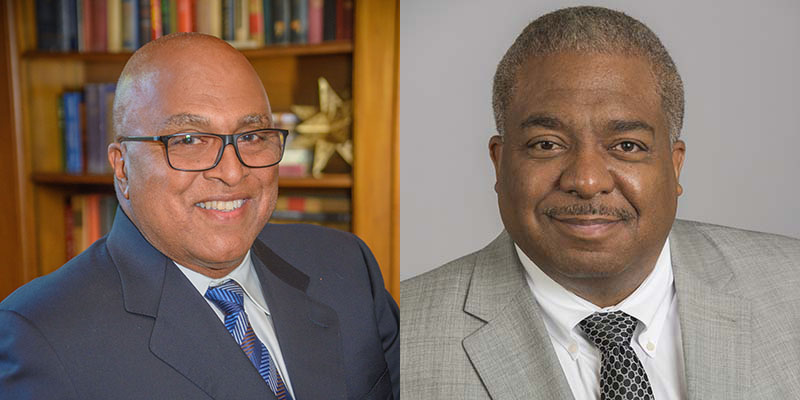 W. David Tarver, left, is Senior Counselor to the Provost for Innovation and Entrepreneurship at Wayne State University and a seasoned tech entrepreneur; Dr. Keith Whitfield, right, is the Wayne State University Provost.
Entrepreneurship and innovation are entering a new phase, driven by the incessant exponential increase in computing power and interconnectivity. Rapid change, disruption and new opportunities are occurring in virtually every field, from agriculture to zoology. For the leading-edge entrepreneur, new networked platforms for funding and product development and commerce make it easier than ever to assemble a team and build and market a product. But entrepreneurship and innovation weren't always this dynamic.
There was a time, roughly from the 1950s until well into the 1980s, when technology entrepreneurship usually involved great personal risk and little or no outside funding. Let's call that time "Entrepreneurship 1.0."
In those days, angel investors and venture capitalists were rare, as were business incubators and accelerators. If you uttered the phrase "pitch competition," you were likely understood to be talking about baseball. Few, if any, universities offered courses in entrepreneurship.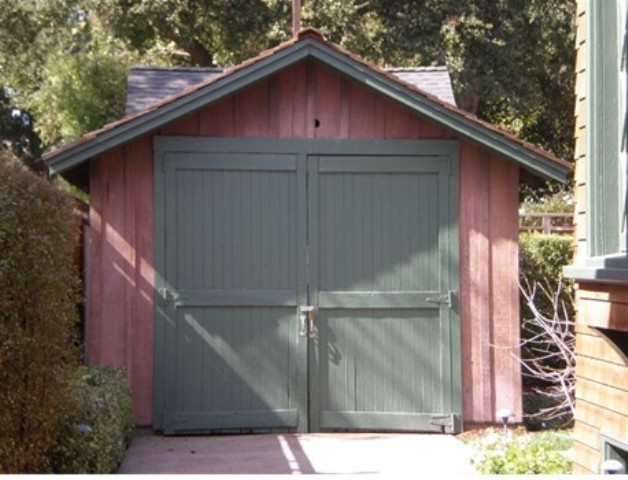 This is the Palo Alto, CA garage where Hewlett-Packard got its start.  (Wikipedia)
Sure, any business school could teach you how to run a business, but almost no one in academia could teach you how to start one. The most famous "entrepreneurship 1.0" company we can think of is Hewlett-Packard, famously started in 1938 by Bill Hewlett and Dave Packard in a Palo Alto, California garage.
They began with an initial capital investment of $538. Digital Equipment Corporation (DEC), a once-mighty computer company based in Massachusetts, was started in 1957 with a $70,000 loan. Wang Laboratories, another formerly dominant Massachusetts computer company, was started by An Wang in 1951 with only a $600 capital investment. All three companies were started by hardy, determined engineers who were experts in their field.
During the late 1970s and early 1980s, tech entrepreneurship really began to gather steam, fueled largely by the invention of the integrated circuit computer (microcomputer "chip") and the personal computer. Microsoft and Apple Computer were both started during this time, and both represent the trailing edge of first generation tech entrepreneurship.
Then, in the 1990s, the Internet reached a critical mass and launched a frenzy of software-based tech entrepreneurship. It was during this period that angel investors and venture capitalists became a notable (though relatively small) force in business startups, as did business incubators and accelerators.
From the mid-1990s to the 2010s, we saw rapid growth in academic, financial and business infrastructure support for entrepreneurship. This is the period we refer to as "Entrepreneurship 2.0." During this period, an entrepreneurship "ecosystem" arose to support and encourage business founders. We see the results of this second-generation ecosystem everywhere now: courses in entrepreneurship at practically every university; in large cities, a pitch competition of some kind every week; business incubators, accelerators, and coworking spaces galore; networks of angel investors and venture capitalists seeking to acquire a stake in the next tech marvel.
Today, the need for innovation and entrepreneurship savvy is no longer restricted to those who want to start a business, because every business is likely to undergo significant change. The most successful professionals in many fields will be those who are able to innovate and analyze and adjust a business model, whether they are business founders, executives or employees.
This is what "Entrepreneurship 3.0" looks like, in a nutshell – the combination of a high-powered, high-tech ecosystem that fuels rapid, low-cost venture formation; and a broad grasp of innovation and entrepreneurship by the entire community.
At Wayne State University, the Office of the Provost has created an initiative called the Innovation Hub to take advantage of the opportunities that will accompany the third generation of entrepreneurship. The Innovation Hub aims to equip all students and faculty, regardless of academic discipline, with the ability to recognize and seize the opportunities of this new era.
The Innovation Hub will also produce and evolve nimble and responsive approaches to technology commercialization and business partnerships to get university innovations out into the world faster than ever.
The Innovation Hub, born in Detroit's Midtown, will do all this not by developing and managing a new entrepreneurship center, but by coordinating, supporting, facilitating, and focusing the work of existing academic units. In this sense, the Innovation Hub is poised to facilitate the university's transition to Entrepreneurship 3.0, for the betterment of our region and places around the globe.
Wayne State University will launch the Innovation Hub on Wednesday, Nov. 15 at 4 p.m. at a kick-off event in the Student Center Ballroom on the Wayne State campus. This event is open to the public. For more information, and to register, follow this link.