* Michigan charter schools get praise from Stanford University: "A new report released today by Stanford University's Center for Research on Education Outcomes (CREDO) found that the typical student in a Michigan charter school gains more learning in a year than his or her district school peer, amounting to about an additional two months of learning in reading and math. The results for the typical student in a Detroit charter school (27% of the state's charter students) were even more pronounced, on average gaining nearly three months achievement for each year they attend charter schools."
* Cracking the challenge of inspiring learning among children with the greatest challenges: "Schools identified as high-poverty or high-needs often pose the biggest challenge to educators. They can also evoke the most pessimism. How can kids learn, people ask, when they lack adequate food, clothing or safety on the way to class?
"Still, some schools are doing it. In fact, nine high-poverty, geographically diverse schools throughout Ohio offer case studies for how such schools can and do achieve remarkable results and become beacons of hope."
* Working for (not quite) a living: "New data from the U.S. Census Bureau show that the number of low income working families in the United States increased to 10.4 million in 2011, up from 10.2 million a year earlier. This means that nearly one third of all working families — 32 percent — may not have enough money to meet basic needs.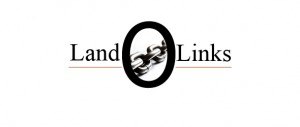 * Lou Glazer of Michigan Future, Inc., points out that there's an inverse relationship between a state's ranking on per capita income and on "business climate." Those judged to have a good climate don't do as well on per capita income as those states judged to have a bad climate.
* "Metro Detroit's housing rebound made significant strides in 2012 as existing home sales rose for the second straight year and permits to build new homes hit a six-year high, according to reports released Monday."
* MDOT's work on a new interchange on Interstate 96 for Howell in Livingston County is not being met with universal praise.
* Abortion politics makes its way to a county commissioners' meeting in Grand Traverse County: "Emboldened by their compatriots in Lansing, the Grand Traverse County Board of Commissioners voted to block a $12,000 grant application seeking Grand Traverse Band of Ottawa and Chippewa Indians tribal funds designated for the sole purpose of abstinence education through a local Planned Parenthood clinic."