* The expiration of the payroll tax cut did not get nearly enough attention during all the "fiscal cliff" coverage out of D.C. (Could it be that the Beltway TV types live in an econ bracket where payroll taxes are an inconsequential thing?)
Well, as reported by Lester Graham over at Michigan Radio, the payroll tax restoration means a major hit for Michigan families -- about $1,000 less this year in revenue. That will play out in the local Meijers, restaurants, auto repair shops, you name it.
* Union membership rates in Michigan in 2012 fell to 16.6 percent, from 17.5 percent in 2011, the federal government reports. Unionization rates are expected to drop further as Michgian transitions to its Right to Work law, which bars mandatory membership or so-called "agency fees" in exchange for representation in contract provisions.
Michigan's rate was 7th highest in this BLS table; New York is the most unionized state at 23.2 percent.
Nationally, the rate fell to 11.3 percent (from 11.8 percent), but there's a huge difference between unionization in private sector and public sector. BLS says, "Public-sector workers had a union membership rate (35.9 percent) more than five times higher than that of private-sector workers (6.6 percent)."
* The Auditor General says the state has abated almost $1 billion in state and local taxes for job-creating Renassiance Zones, yet cannot detail how many jobs such abatements actually created.
This would be no surprise to regular readers of Center for Michigan coverage. In August 2011, the CFM newsletter -- the precursor to Bridge Magazine -- reported: "And no one knows if the job claims are even accurate. The Renaissance Zone Act did not require the state to verify all job or investment data, and state officials have not audited the figures, which include a reported $3.1 billion in private investment."
* The federal government is investing $25 million into the rail project along Detroit's Woodward Avenue. Previous Bridge coverage with lots of details about the project is found here and here.
* The Detroit Bus Co., a start-up featured in Bridge recently, is moving ahead with plans to provide more service to the growing ranks of businesses and their employees downtown.
* A much different take on the Stanford University report on charter schools in Michigan than you will see from charter supporters: "A CREDO study on Michigan released this week found that 80 percent of charters perform below the 50th percentile of achievement in reading, and 84 percent perform below that threshold in math. On top of that, according to the National Association of Charter School Authorizers, 26 percent of Michigan charter schools fall into the bottom 15 percent of the state's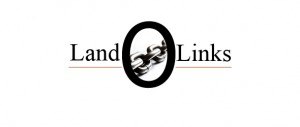 schools on 8th grade math exams, and 21 percent in 8th grade reading."
* The governor mentioned restoration of rapids in Grand Rapids the other night -- what the heck is that all about? Well, there's a meeting tonight (Jan. 24) in Grand Rapids about the project.
* We're going to be spending a great deal of time talking and listening to talk about how Michigan should or should not fund additional road maintenance in coming weeks. It's important to remember, though, that roads have consequences beyond the swift conveyance of vehicles to various destinations. Michigan saw nearly 1,500 pedestrians die in a single decade -- about 150 per year or one every 2.5 days.