*Of all the … the federal government has been giving students money to mess around with experiments in burning animal dung.
That's one way to look at it. Here's another: Michigan Tech students used grants from the Environmental Protection Agency to study a better way to use animal dung as cooking fuel; traditional methods sicken and kill people around the globe. The students' work was so impressive they were asked to come to Washington, D.C., in April to give a presentation that could lead to more funding to put their ideas into real-world practice.
So, typical Washington boondoggle or smart investment in education and basic research?
*Buried down a bit in a depressing report about a summer school program that doesn't let in kids who are "too far behind" is this factoid: One-third of Washington, D.C.'s residents are functionally illiterate. 
Detroit has long struggled with the illiteracy, with about half of Detroit's adults defined as functionally illiterate.
The median household income in the District of Columbia is about $61,000. The same figure in the city of Detroit is just under $28,000.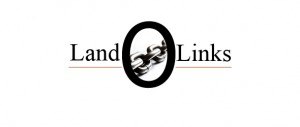 *An interesting consequence of making public education "competitive": A school district chooses to demolish a vacant building rather than sell it to a charter school group, which would use it to draw students – and their state per-pupil aid grants – away from the traditional district.
"'It would be competition for us,' said (Brandon Superintendent Lorrie) McMahon, adding, 'I don't disagree with competition, but I do disagree with money going into a private organization.'"
*The fact that children of rich parents do better in school than those of poor parents may not surprise. How about the fact that the gap between those groups has increased 40 percent in the last 30 years? 
"The most potent development over the past three decades is that the test scores of children from high-income families have increased very rapidly. Before 1980, affluent students had little advantage over middle-class students in academic performance; most of the socioeconomic disparity in academics was between the middle class and the poor. But the rich now outperform the middle class by as much as the middle class outperform the poor."
*Using the state's Freedom of Information Act, the Mackinac Center detailed the operations of the Tri-County Alliance, a political lobbying group that is funded by membership fees from public school districts.
"Here's how it works: The 86 school districts in Oakland, Macomb and Wayne County use public dollars to pay membership dues to the TCA. The TCA then uses that money to campaign and lobby, but only a handful of these districts end up reporting these membership dues as money spent on political lobbying."