Loved to death: Iconic Michigan lakeshores battered by crowds, waste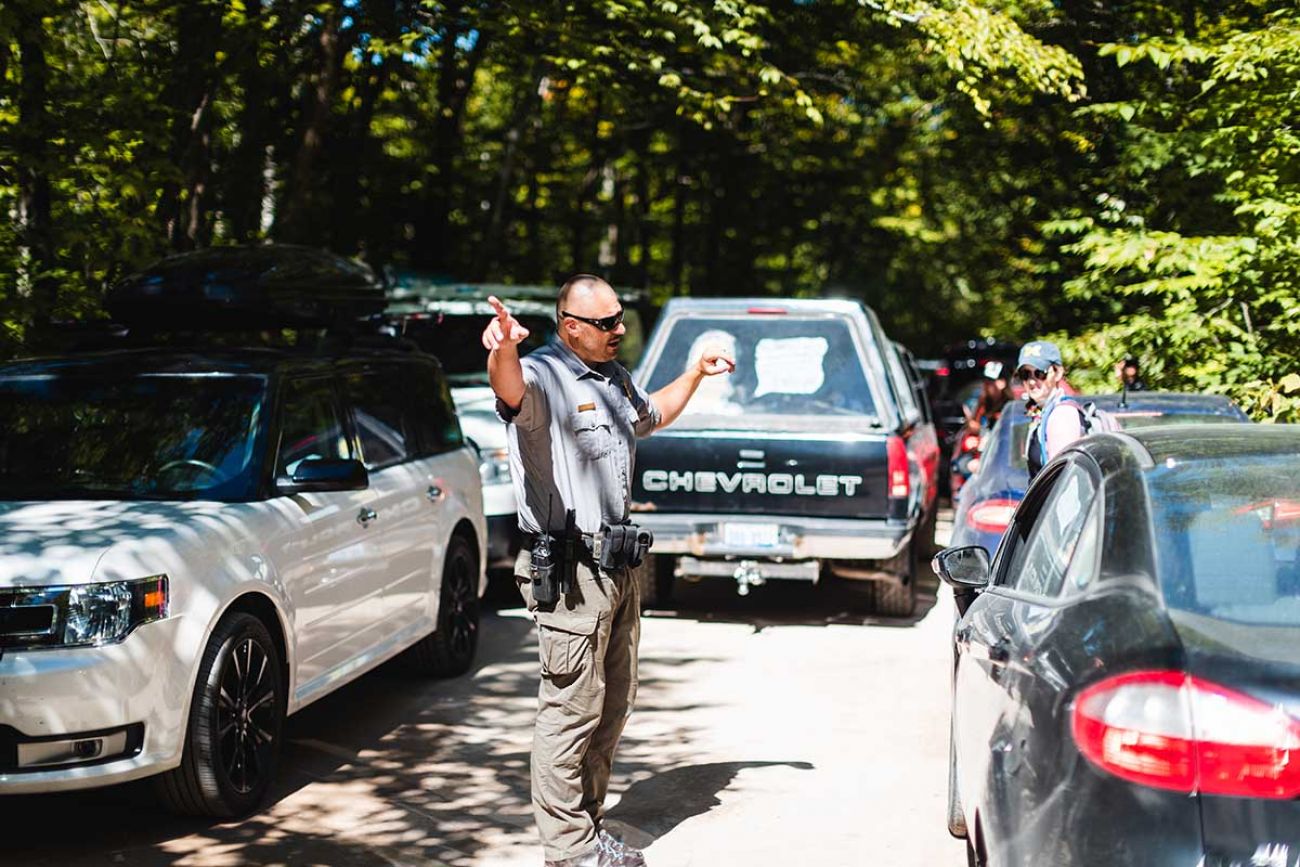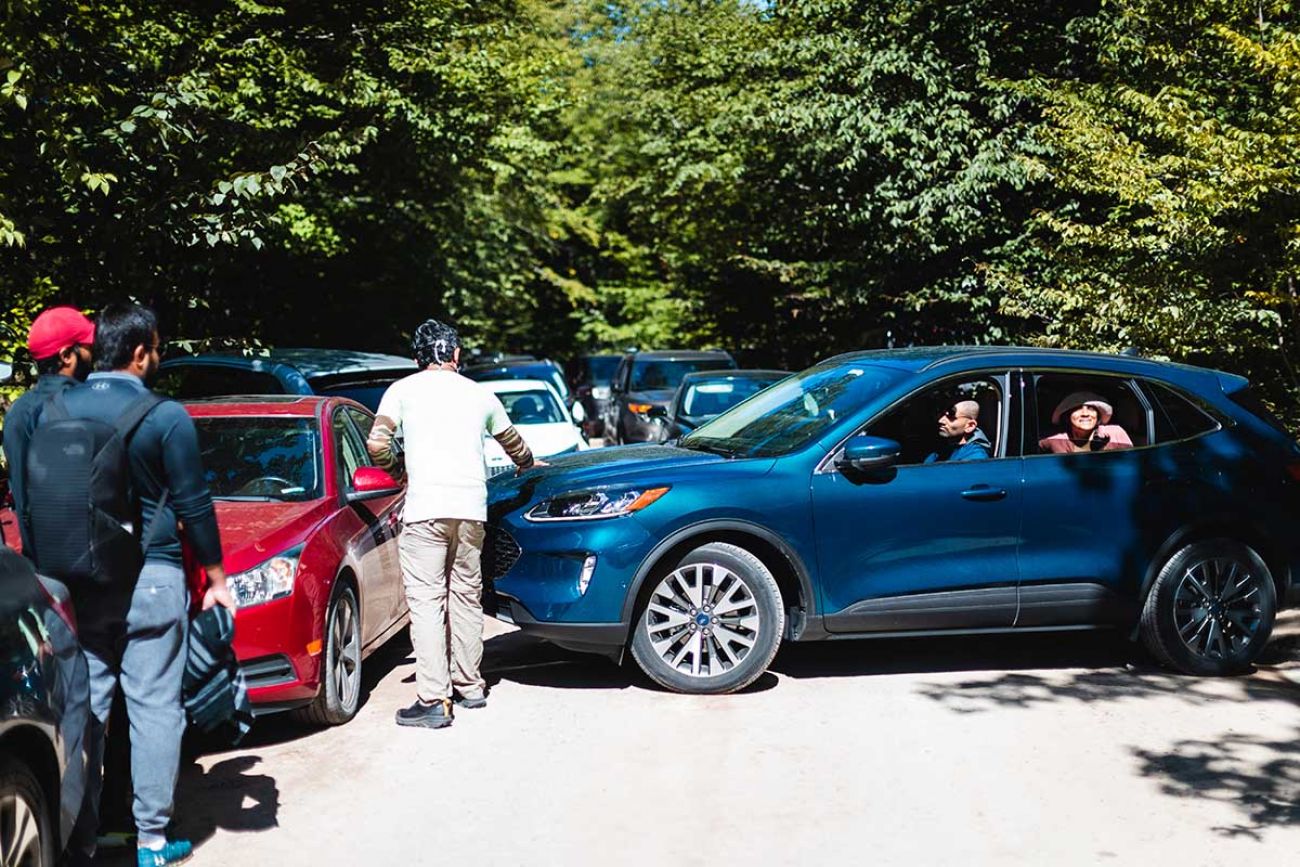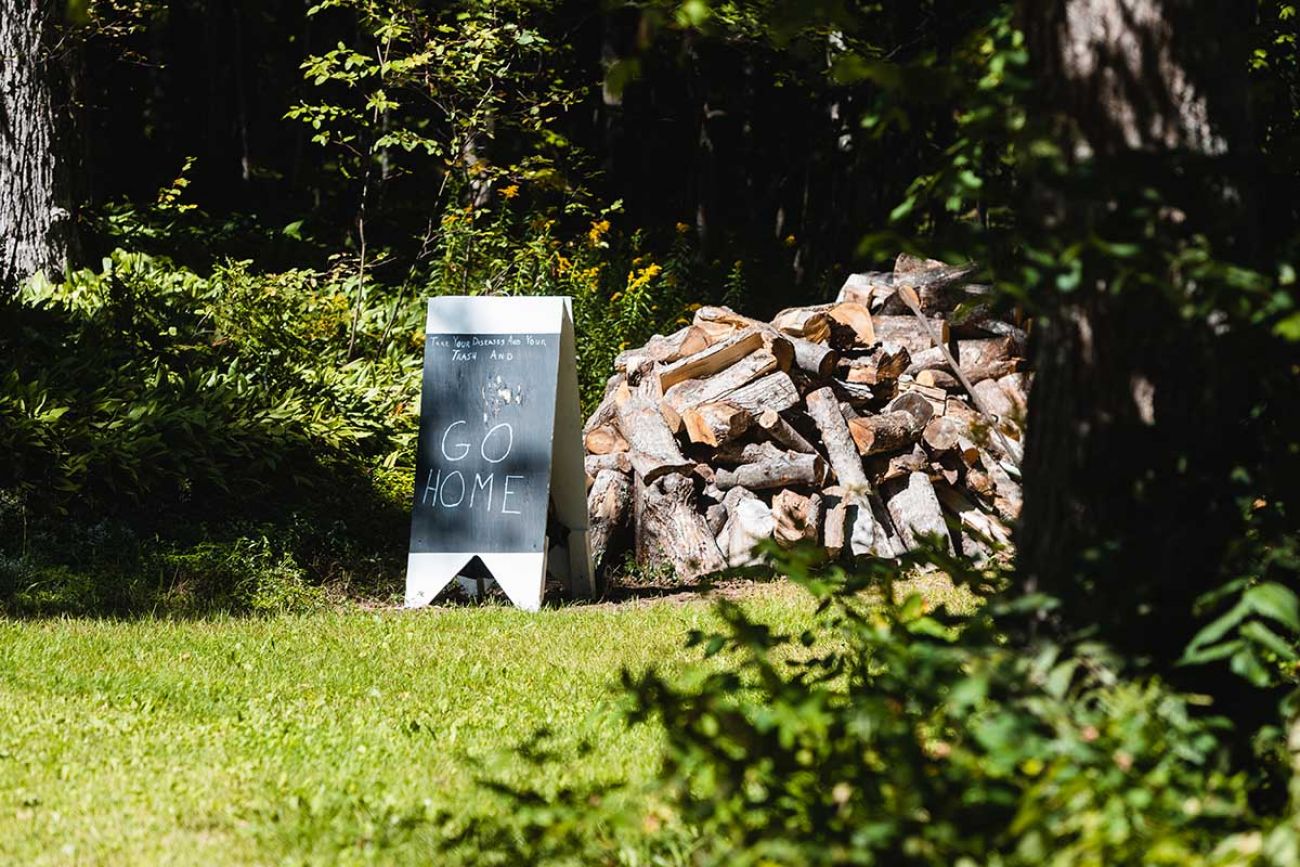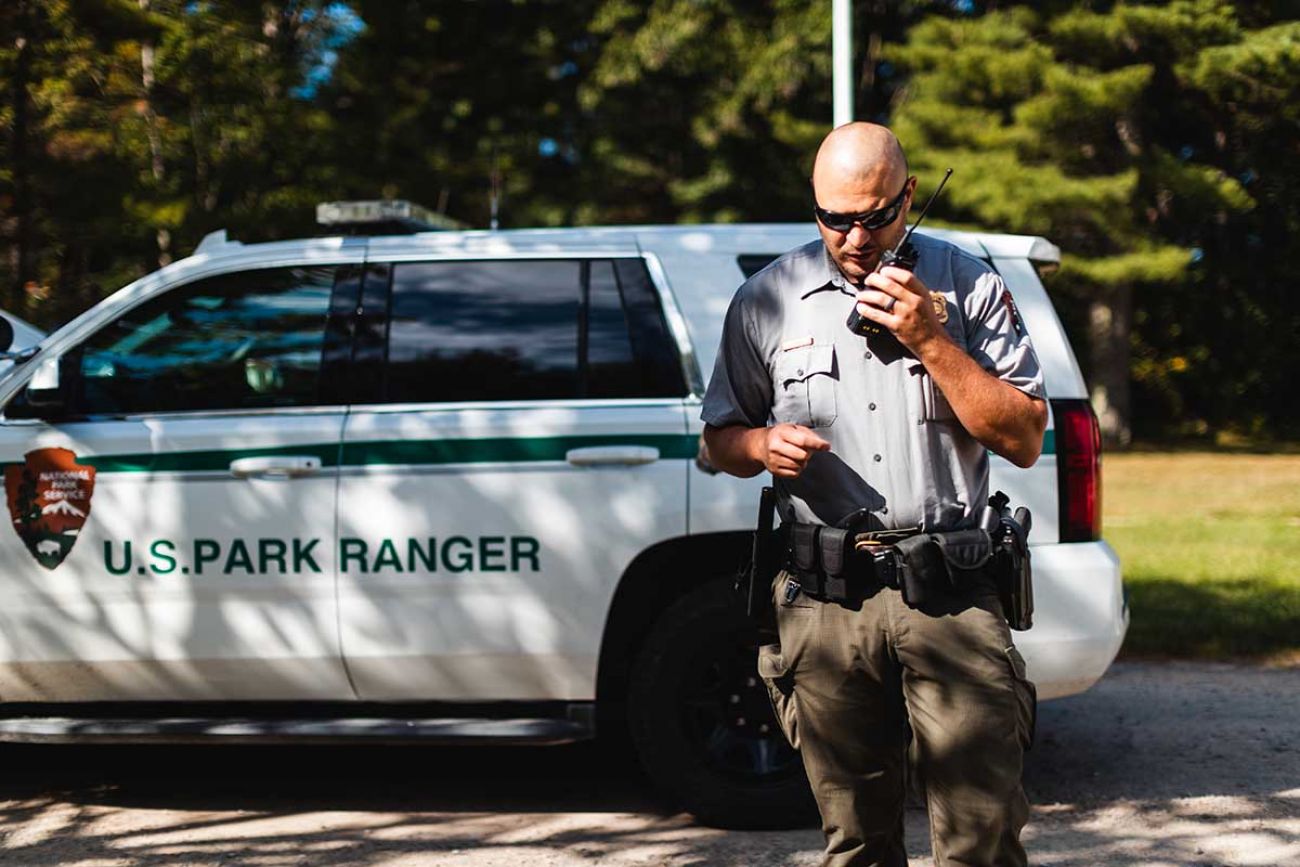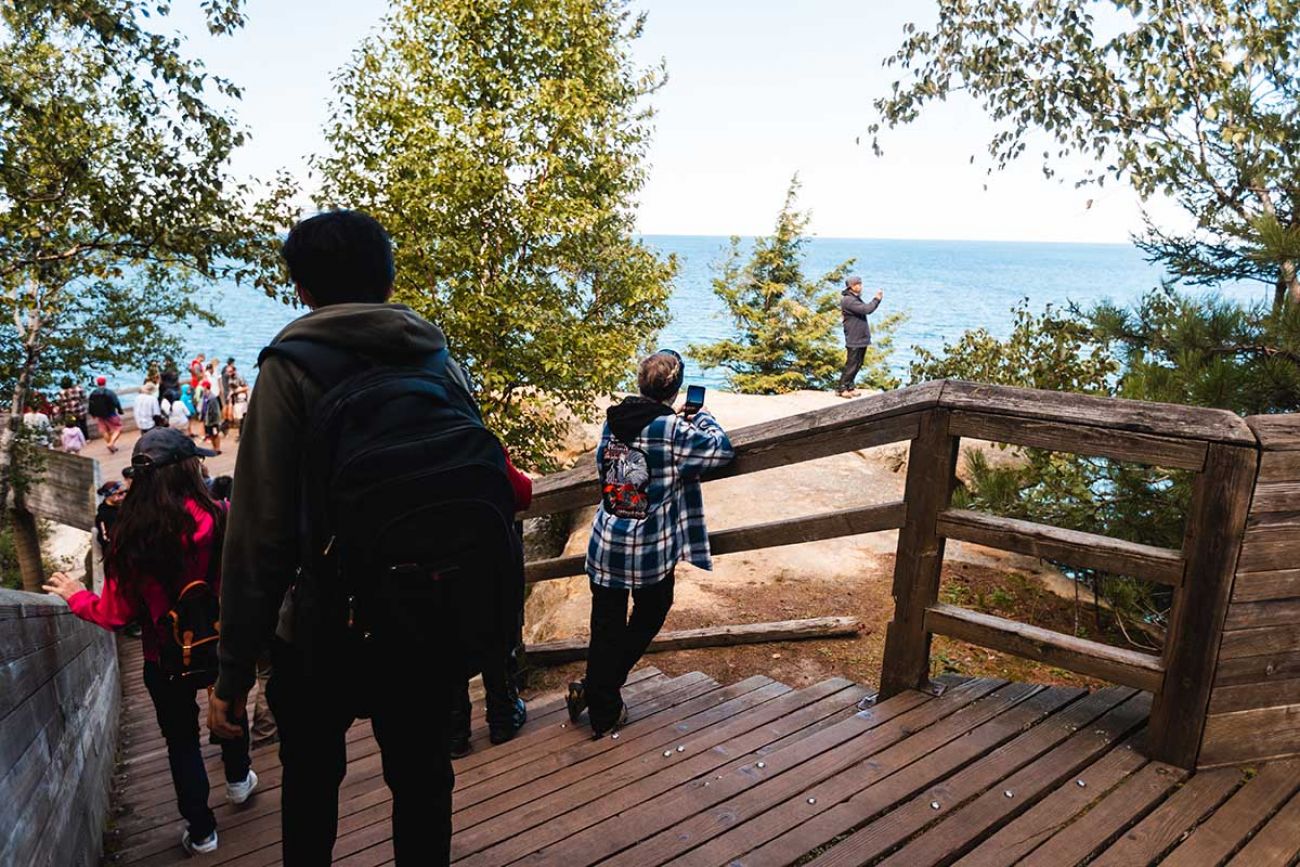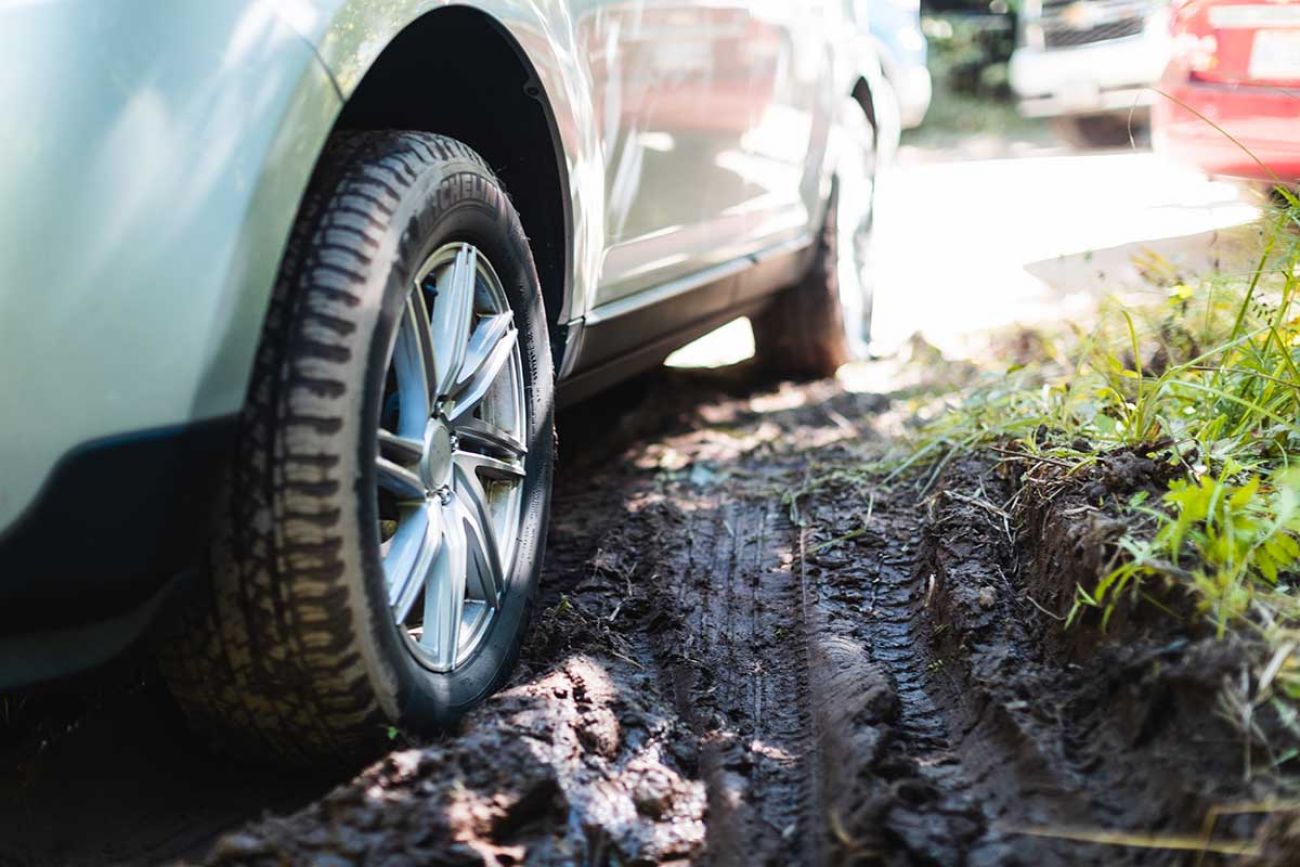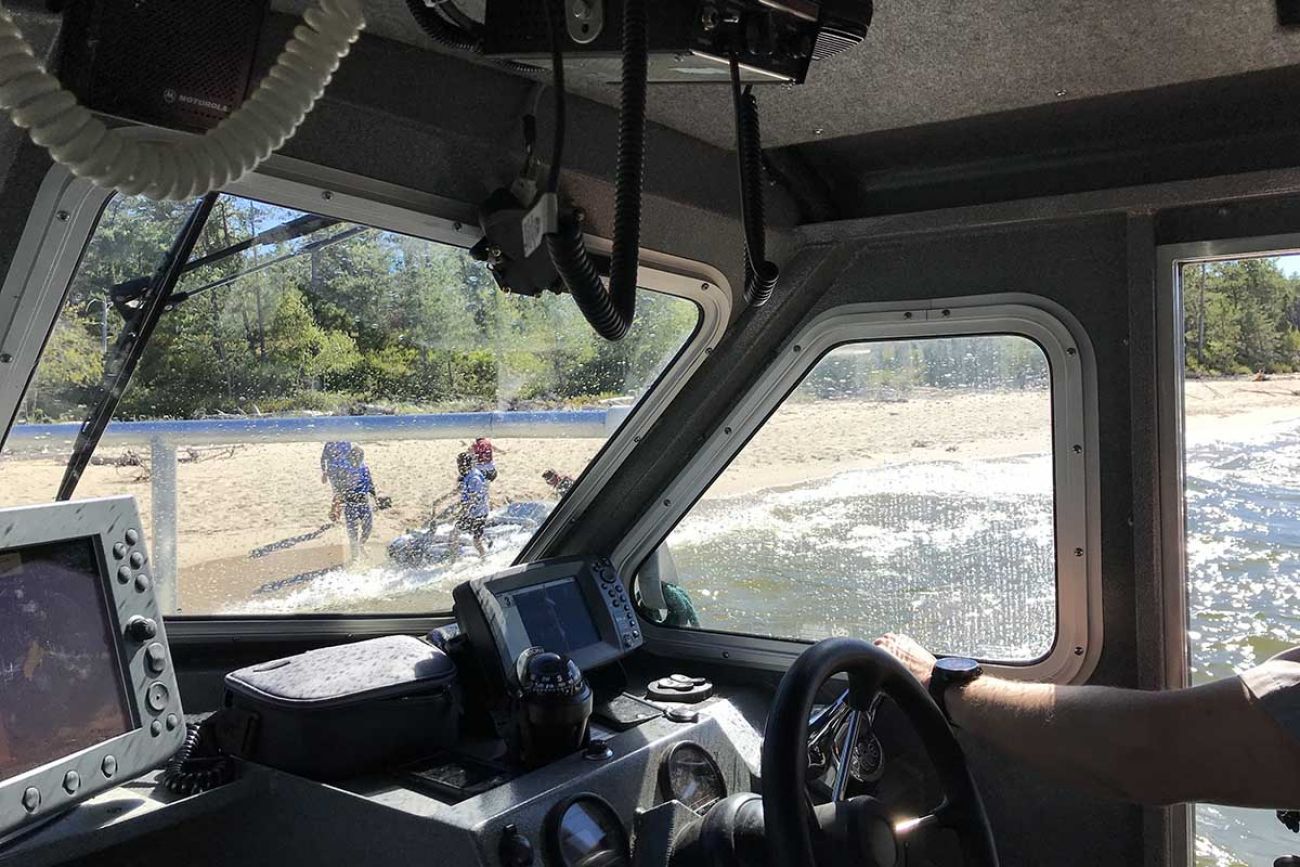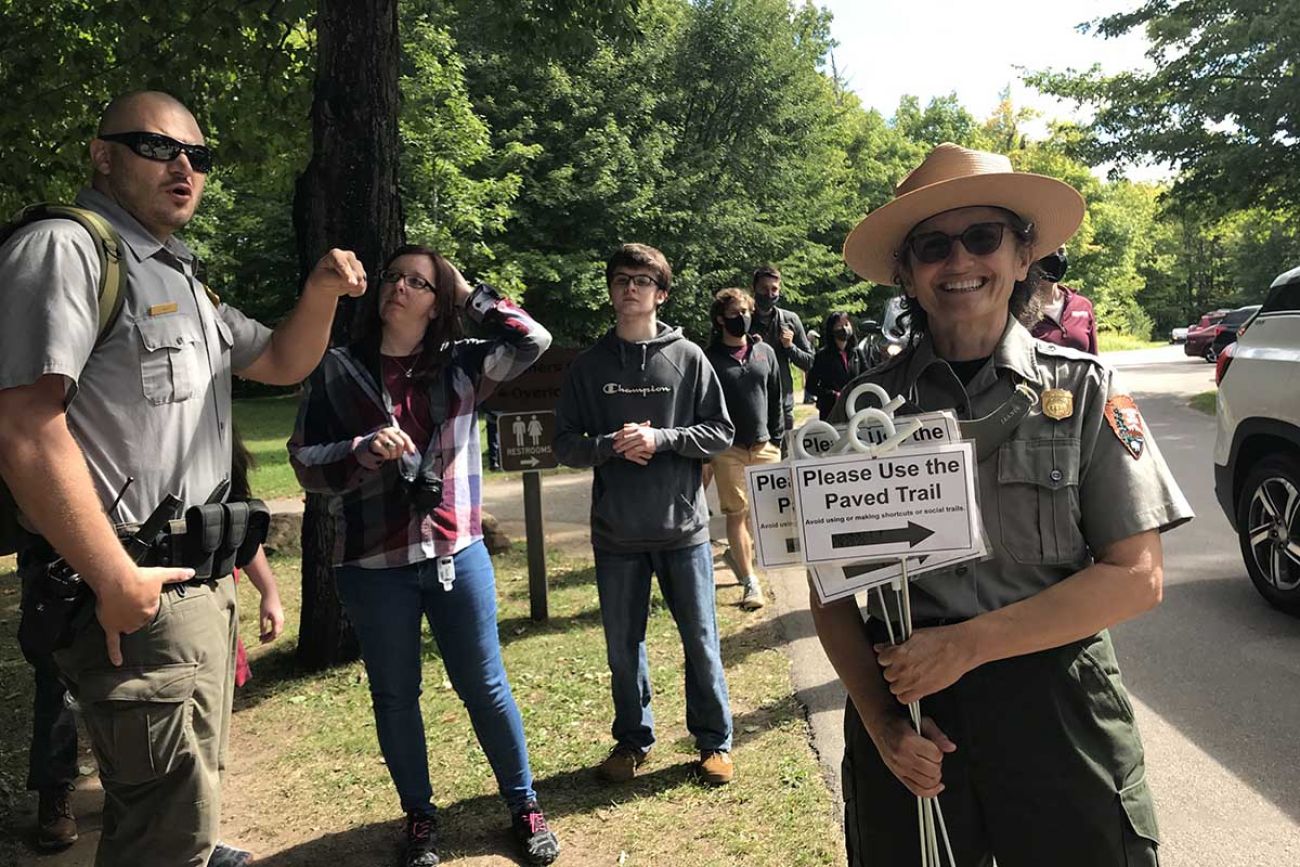 MUNISING — Kristine Kolbus understands why people flock to the popular trailhead near her property in the heart of the Pictured Rocks National Lakeshore.
"I live in one of the most beautiful places in the world," she said, "and I am truly blessed and I want other people to enjoy that."
She just wishes they'd stop blocking the gate that leads to her property.
Once a quiet family refuge, the 120 undeveloped acres that Kolbus lovingly refers to as "camp" is now a casualty of the lakeshore's skyrocketing popularity. On any given summer day, miles of parked cars line the narrow dirt road leading to the lakeshore's Chapel/Mosquito trailhead, spilling over onto the private drive that leads to Kolbus' land.
Kolbus doesn't mind helping out a lost hiker who strays onto the property while searching for the trail, she said, but she's fed up with the "squatters" who illegally pitch tents after arriving at Pictured Rocks without reservations, only to find campsites full.
Related stories:
A million people have flocked to the Upper Peninsula lakeshore so far this year, shattering last year's record of 859,000, which itself topped the previous year's record of 815,000. In fact, Pictured Rocks has registered record visitation every year since 2015.
But the park's surging popularity isn't necessarily cause for celebration. Across Michigan and throughout the nation, cherished landmarks are threatened by record crowds as budgets and staffing at properties managed by the National Parks Service have failed to keep up with their skyrocketing popularity.
Staff and administrators at Pictured Rocks have watched with consternation as the visitor numbers keep climbing without a commensurate investment in infrastructure to absorb the crowds, nor an increase in staffing or budgets.
Michigan's other popular national lakeshore, Sleeping Bear Dunes, faces similar challenges.
The result? Septic systems failing under the strain of too many toilet flushes. Traffic jams at trailheads where hundreds of cars compete for a handful of parking spaces. Rampant illegal camping, littering, and defiance of park rules while park rangers are busy tending to emergency rescues or runaway campfires.
The strain on park resources poses a vexing question with no clear answer: How to absorb the surge at recreation lands that weren't designed to host this many visitors?
"It's the classic national parks struggle," said Pictured Rocks Superintendent Dave Horne. "Our mission is to preserve and protect these areas for this and figure generations, and at the same time encourage people to come and enjoy them. But those missions can be in competition."
At Pictured Rocks, the answer could involve new fees at a park that, in its 54-year life span, has never required payment for entry.
A worsening crisis
This year, the problem reached a point of crisis: The skyrocketing popularity at Pictured Rocks and Sleeping Bear collided with a COVID-19 outdoor recreation boom that brought record crowds to public lands throughout the state.
Whether you attribute the rise in visitors to the popular Pure Michigan tourism campaign, the 2010 completion of a pavement project that simplified travel on the formerly rugged county road that visitors use to access Pictured Rocks, or the viral influence of social media, "every year is now a record," Horne said.
It's easy to understand the appeal. Pictured Rocks' 42-mile lakeshore, which encompasses 33,929 of national parkland and a surrounding buffer zone of 39,306 acres, is home to some of Michigan's most awe-inspiring natural landscapes.
Sandstone cliffs and arches tower hundreds of feet above Lake Superior's deep blue, piercingly clear waters. Amber-colored rivers cascade through dense forest, forming pools and waterfalls before emptying onto sandy beaches littered with agates and quartz. Private tour boats and kayaking outfitters offer visitors a close-up view of the cliffs from the water, and more than 100 miles of trails provide access to a backcountry that teems with wildlife.
Despite several years of record visitation, the park's budget of $2.6 million hasn't budged since 2010. Staffing, meanwhile, has dwindled from the equivalent of 25 full-time positions in 2009 to just 22 positions today.
Meanwhile, the park's design remains largely unchanged from the days when it welcomed far fewer visitors. Many popular sites are accessed via narrow dirt roads owned not by the parks service, but by private timber companies or other units of government. Trails that used to see a few dozen hikers a day now see thousands during peak-season weekends, but still have modest restrooms and trash facilities.
"We just hope that people self-govern," said Joe Hughes, chief ranger at Pictured Rocks. "There's stuff that we don't have the time to control."
As Sleeping Bear celebrates its 50th anniversary this year, park Superintendent Scott Tucker is worried about how the Lower Peninsula's signature national park property on Lake Michigan will weather the years until its next milestone.
This summer, Sleeping Bear welcomed 1.2 million visitors between Memorial Day and Labor Day. Most were destined for just a handful of extremely popular areas: The famous Dune Climb, the Pierce Stocking Scenic Drive, the Empire Bluff Trail.
That leads to traffic congestion and widespread off-road parking.
"People will stop anywhere they can get their four wheels on the ground," Tucker said, sometimes trampling sensitive plants or creating safety hazards in the process.
In an attempt to ease the pressure on Empire Bluffs and other overused areas, the park this year launched an app that helps visitors find other, lesser-known hikes. But the park will also probably need to invest in "formalizing" existing parking areas at popular sites to stop sensitive dunes from becoming unsanctioned parking lots, Tucker said.
Sleeping Bear is fortunate, he said, that proceeds from its $25-per-vehicle entrance fee can help pay for some of the needed upgrades.
That's not the case at Pictured Rocks. The park has been free to visit since its founding in 1966, but Horne said parks officials are now "seriously considering" imposing fees to help pay for the upgrades that Pictured Rocks desperately needs to absorb the visitor crush.
As it stands, he said, "we literally can't keep up."
A plan, but no money
It would be years before any such fees could take effect, Horne said. The park first needs to conduct a study to identify possible options, then involve the public as it selects a fee structure. The end result could range from formal toll booths to an honor system.
An honor system is more likely, Horne said, largely because it would be near-impossible to put up toll booths at every park entrance. Unlike some parks with limited entrances on National Parks Service roads, Pictured Rocks blends into the surrounding land. A county-owned highway cuts across the lakeshore area, and multiple dirt roads owned by local or even private entities serve as access points to popular hikes and viewscapes.
"You can boat into Pictured Rocks. There are multiple ways to drive in," Horne said. "We're just not the kind of park where that would work."
Although such fees are common at other national parks and public lands, Horne is expecting some pushback from users who have grown accustomed to accessing Pictured Rocks for free.
In general, said Elizabeth Perry, an assistant professor at Michigan State University's College of Agriculture and Natural Resources who studies trends in land management, visitors are resistant to fees, viewing them as "a form of double taxation." A Trump administration plan to increase user fees at popular parks like Yosemite faced so much opposition the administration later pulled the plan.
But at this point, Horne said, fees are the only option he sees to increase revenue enough to keep the park's infrastructure from buckling under the strain of growing crowds. Annual federal appropriations for the park have remained stagnant for a decade, and Horne doesn't expect that to change anytime soon.
"We do the best we can with what we have," he said, "but we're struggling."
A visitor management plan finalized this year plots several strategies to absorb rising visitor numbers at Pictured Rocks' popular westernmost portion, the roughly 17-mile stretch from Munising Falls to Spray Falls. But implementing the plan will cost money.
Much of the plan focuses on expanding park infrastructure: Paving over dirt roads and parking lots, creating drop-off areas for commercial shuttles, adding changing rooms, toilets, drinking water sources and other amenities to popular spots such as Miners Beach and Sand Point Beach.
All of that would come at a cost, although Horne couldn't estimate how much. Without money to carry out many of the plan's solutions, parks staff for now must resort to management by triage.
'Near-impossible to keep up'
Infrastructure at Michigan's iconic lakeshores was overdue for routine maintenance and upgrades even before record visitor numbers began to worsen the wear-and-tear.
At Pictured Rocks, the maintenance backlog is $10 million. At Sleeping Bear, it's $18 million. Across the entire U.S. National Parks Service system, more than $11.9 billion in needed maintenance and repair projects were skipped in 2018.
The Great American Outdoors Act, which received President Trump's signature in August, aims to cut into that backlog by allocating $6.5 billion over the next five years to address deferred maintenance at national park properties. But the number falls far short of the need, and it's unclear how much if any Michigan's national lakeshores will receive.
"Some of these things are management by fire hose," said Tucker, of Sleeping Bear. "Which is the bigger fire this year?"
Add unprecedented use on top of decrepit infrastructure, and lingering problems can become crises.
At Pictured Rocks, an aging septic system that serves the restrooms at Miners Castle blew out in 2018 under the strain of too many toilet flushes. With no money to fix it, the lakeshore had to spend $45,000 this year to pump waste from the restrooms and truck it offsite on a near-daily basis.
"Our facilities just weren't designed to handle a million people," said Ron Jones, one of four custodial staffers for the park.
More visitors also means greater costs to stock facilities with soap, toilet paper, hand sanitizer and other amenities. And more people using those amenities makes Jones' job harder.
Confronted with the mountain of trash generated during this year's visitor surge, he hitched a trailer to the truck he usually drives around the park to empty trash cans and clean bathrooms. Even with the added trailer, he said, "It's been near-impossible to keep up."
Enforcing park rules poses a similar challenge. The park's three law enforcement rangers (down from four this summer) must decide which duties to prioritize as they struggle to maintain order across 42 miles of Lake Superior shoreline and nearly 34,000 acres of parkland.
Often, they focus on safety. The iconic sandstone cliffs towering over Lake Superior's frigid blue waters are beautiful, but they can be also dangerous. More visitors mean more people to climb over barriers, inch perilously close to the edge of cliffs, or venture out into Lake Superior on vessels better suited for a lazy river.
On Labor Day weekend, Hughs and fellow ranger Eric Paupore were patrolling the water by boat when they encountered five people crowded into a small blow-up raft with a car battery powering a small propellor, while four-foot waves dumped water into the raft.
"They need to get out onto shore and out of that boat, like, now," Paupore said as the pair steered their patrol vessel toward the raft.
Worried the rafters would electrocute or drown, the rangers ordered them back to shore and issued a warning. They'd been back on land mere minutes before being called back out to rescue a hiker who had fallen from a cliff over the lake.
Time spent protecting park visitors from Lake Superior's hazards and their own bad judgement leaves less time to deal with illegal campers, litterers, double-parkers and other scofflaws.
Take, for example, dog owners. Hikers' best friend can inflict widespread ecosystem damage, which is why dogs are banned from the park's backcountry (dogs are allowed in other parts of the lakeshore, but must be kept on a leash). Compliance with the rules is spotty at best.
As Hughs worked to detangle a miles-long traffic jam at the Chapel/Mosquito trailhead the Saturday before Labor Day, a woman made her way toward the trail with what appeared to be a pitbull, then became irate when he reminded her that dogs are not allowed.
When she walked away yelling obscenities, he opted not to follow. Deep in the woods with no backup, a visitor who seemed ready for a fight, and countless other crises to address, this encounter wasn't worth the risk.
Michigan Environment Watch
Michigan Environment Watch examines how public policy, industry, and other factors interact with the state's trove of natural resources.
Michigan Health Watch is made possible by generous financial support from:
Our generous Environment Watch underwriters encourage Bridge Michigan readers to also support civic journalism by becoming Bridge members. Please consider joining today.
Only donate if we've informed you about important Michigan issues
See what new members are saying about why they donated to Bridge Michigan:
"In order for this information to be accurate and unbiased it must be underwritten by its readers, not by special interests." - Larry S.
"Not many other media sources report on the topics Bridge does." - Susan B.
"Your journalism is outstanding and rare these days." - Mark S.
If you want to ensure the future of nonpartisan, nonprofit Michigan journalism, please become a member today. You, too, will be asked why you donated and maybe we'll feature your quote next time!