Michigan county threatens to bulldoze Amish homes in poop dispute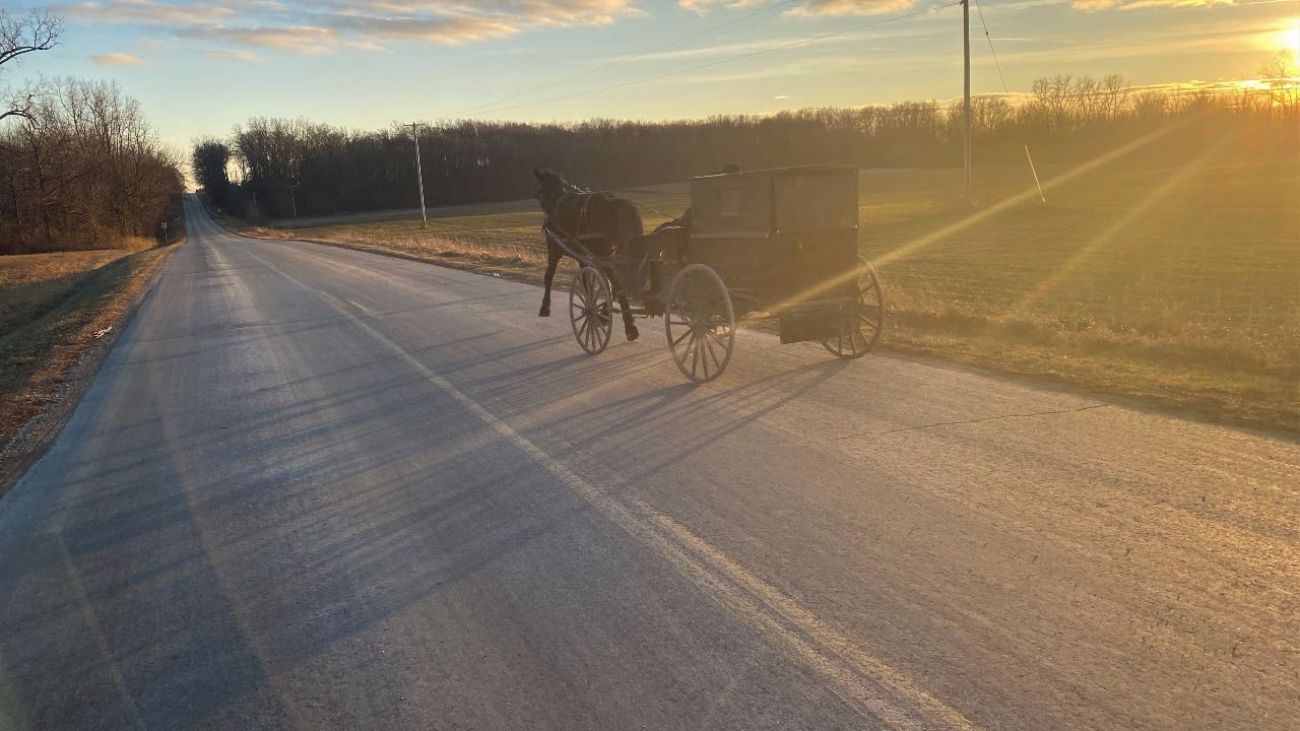 LENAWEE COUNTY—As late afternoon sun streamed into the home's spare living area, an Amish couple recalled the day this past August when a Lenawee County health official came to their door to post a notice.
"Do Not Enter," it warned. "Unfit For Human Habitation."
And below that: "Order to Vacate."
Related:
An accompanying letter warned that the county could seize their home if they failed to comply with county codes for sewage disposal and household wastewater. Similar notices were posted on more than a dozen Amish homes in this rural county just north of the Ohio border, sending waves of fear through the growing Amish community.
"I was scared. I was afraid they would come get us," the community's bishop told Bridge Magazine.
The bishop, 68, asked not to be named, as did others who spoke to Bridge. Their request not to be named (or photographed) is a convention of their faith that instructs members not to call attention to themselves.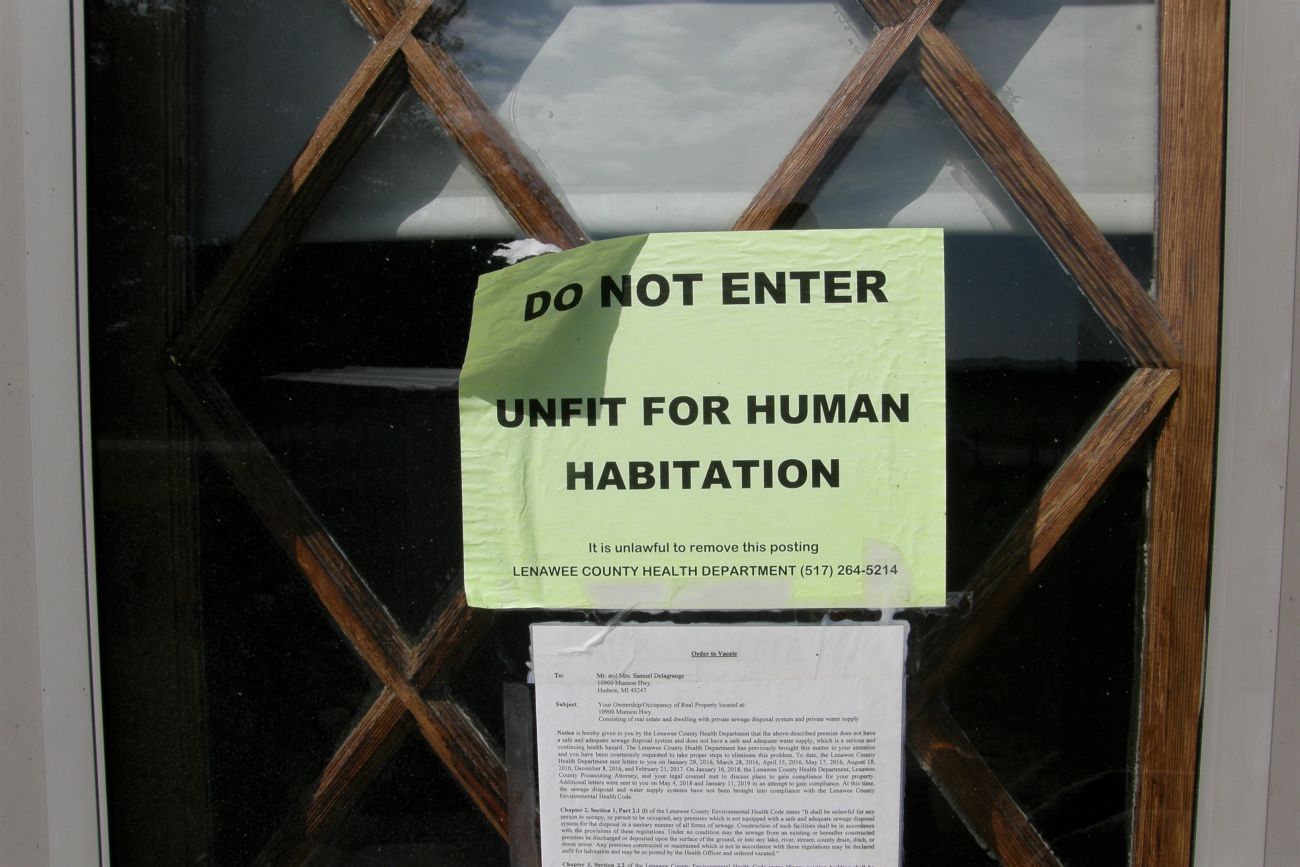 The county later filed suit against occupants of 15 Amish homes, seeking their demolition if the community does not fall in line with county health codes.
The core of the legal showdown: What the Amish do with their poop.
Instead of indoor plumbing and toilets, they use outhouses. They then dip out their waste by bucket, treat it with lime, mix it with animal manure and spread on their farm. The county's threat notwithstanding, they say the practice should be protected from county regulation because it is woven into their religious belief system that dictates they live simply.
Critics of the county's legal stance against the Amish say they find it ironic that within miles of these modest Amish settlements, factory farm operations with thousands of cattle churn out hundreds of tons of manure a day that is spread on fields, which Lenawee officials have not objected to.
Which has put county government on the defensive.
"Destruction of the Amish homes, that's not our desired goal," Lenawee County Administrator Martin Marshall told Bridge.
"What Lenawee County is attempting to do is ensure that they comply with the objectives of the health code," which requires homes be equipped with "a safe and adequate sewage system."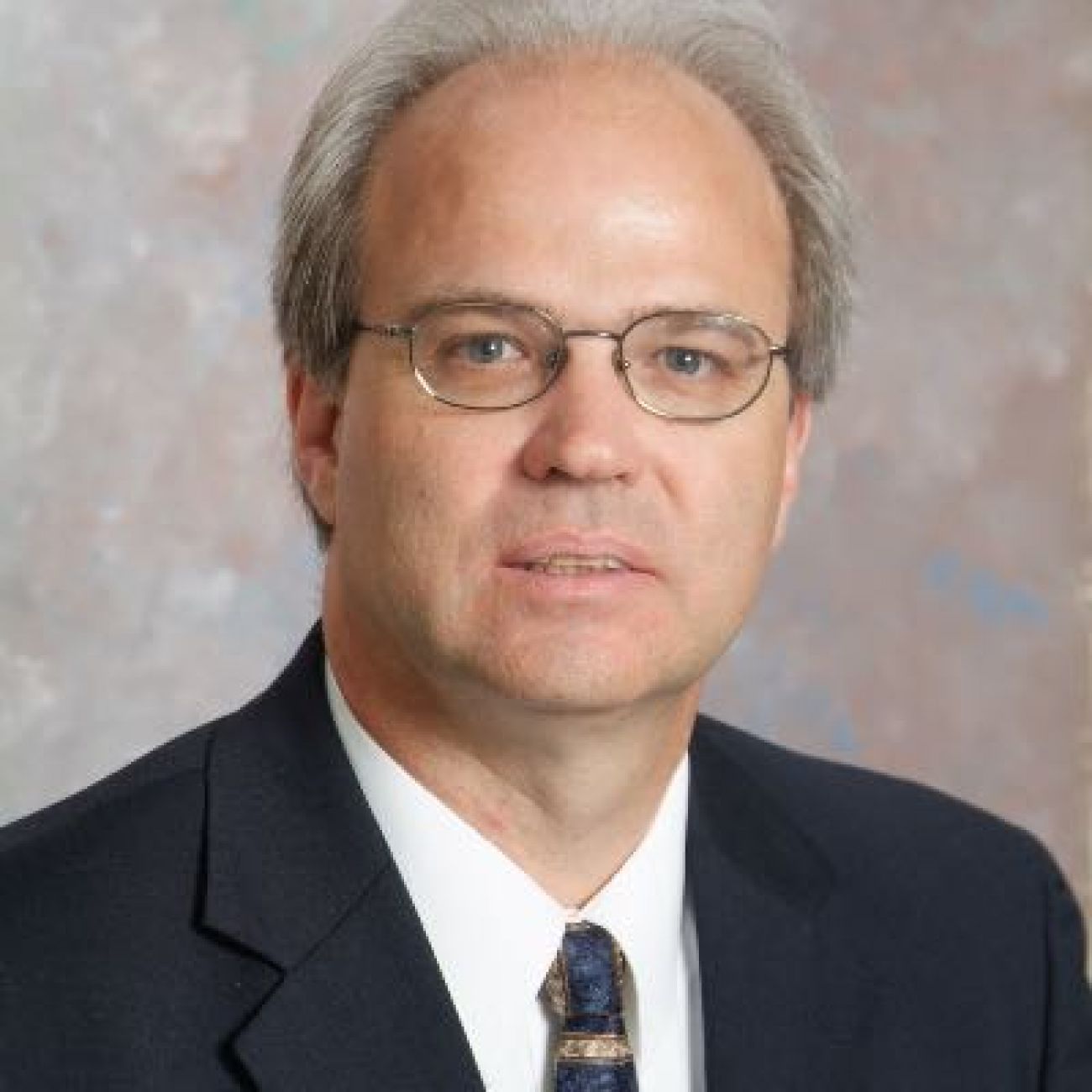 Marshall said the county is prepared to seek demolition of the homes if all else fails.
"I guess if we can't reach a resolution in any other fashion, the county would be forced to proceed to protect the public health."
In December, the stakes grew as the ACLU of Michigan countersued the county on behalf of the Amish, joined by an Ohio law firm and other lawyers. The civil rights group argued that enforcing that section of the health code infringes on Amish group's religious freedom.
"This is religious discrimination plain and simple," said Phil Mayor, an ACLU senior staff attorney. "The (U.S.) Constitution promises the right to practice religion the way they see fit as long as it doesn't harm others. This doesn't harm others.
"We are unaware of any evidence that anything the Amish are doing in Lenawee County is unsafe."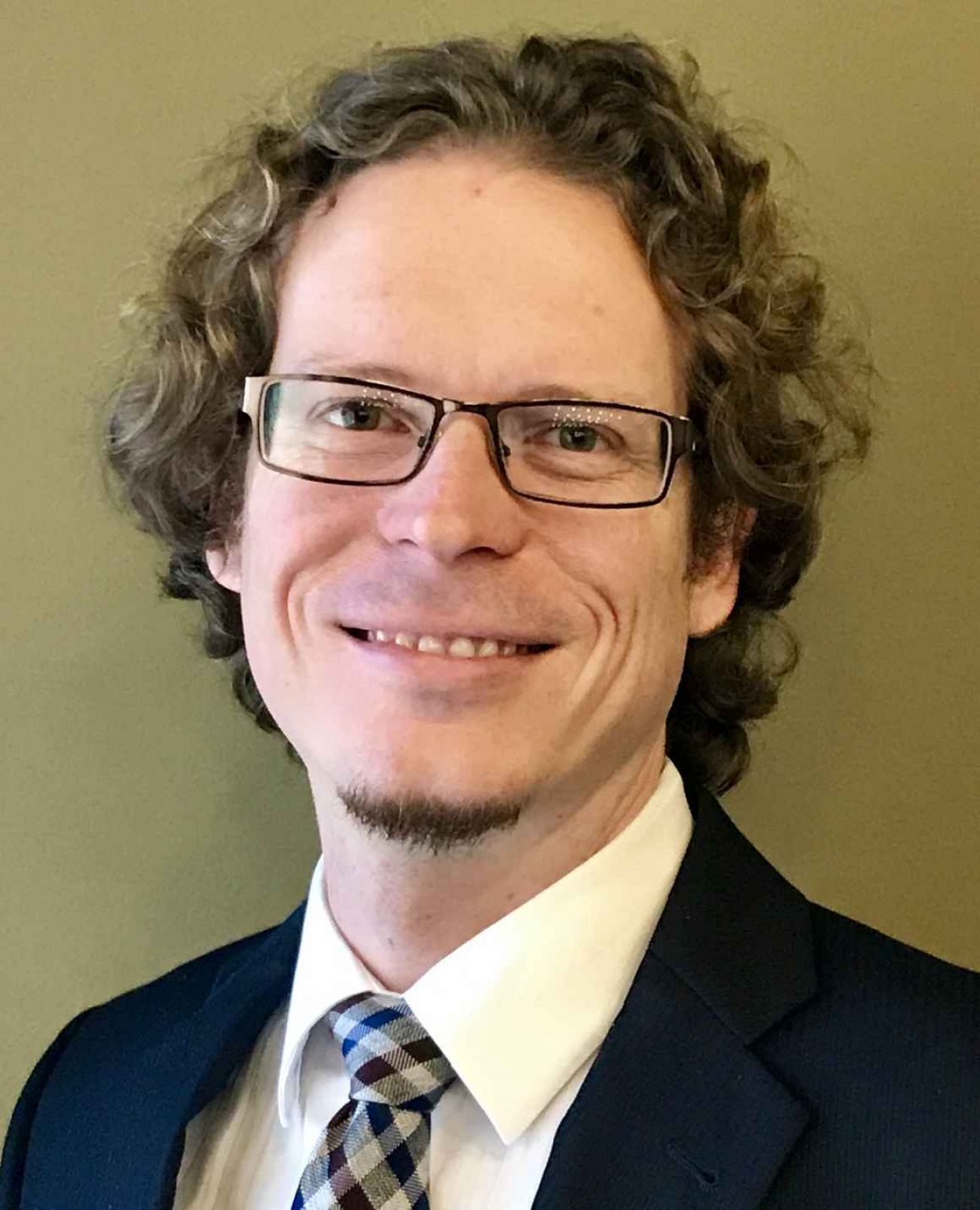 The case is scheduled to hear pre-trial motions Feb. 3 in Lenawee County Circuit Court.
Residents rush to defend Amish
The beliefs of this Old Order community, dating back centuries, tell them to abstain from most aspects of modern life. They dress plainly. They have no cars or phones and use horses instead of tractors to plow the ground and harvest their crops. They do not use indoor plumbing, electricity or hydraulic power. They travel by horse and buggy.
And they do not use septic systems.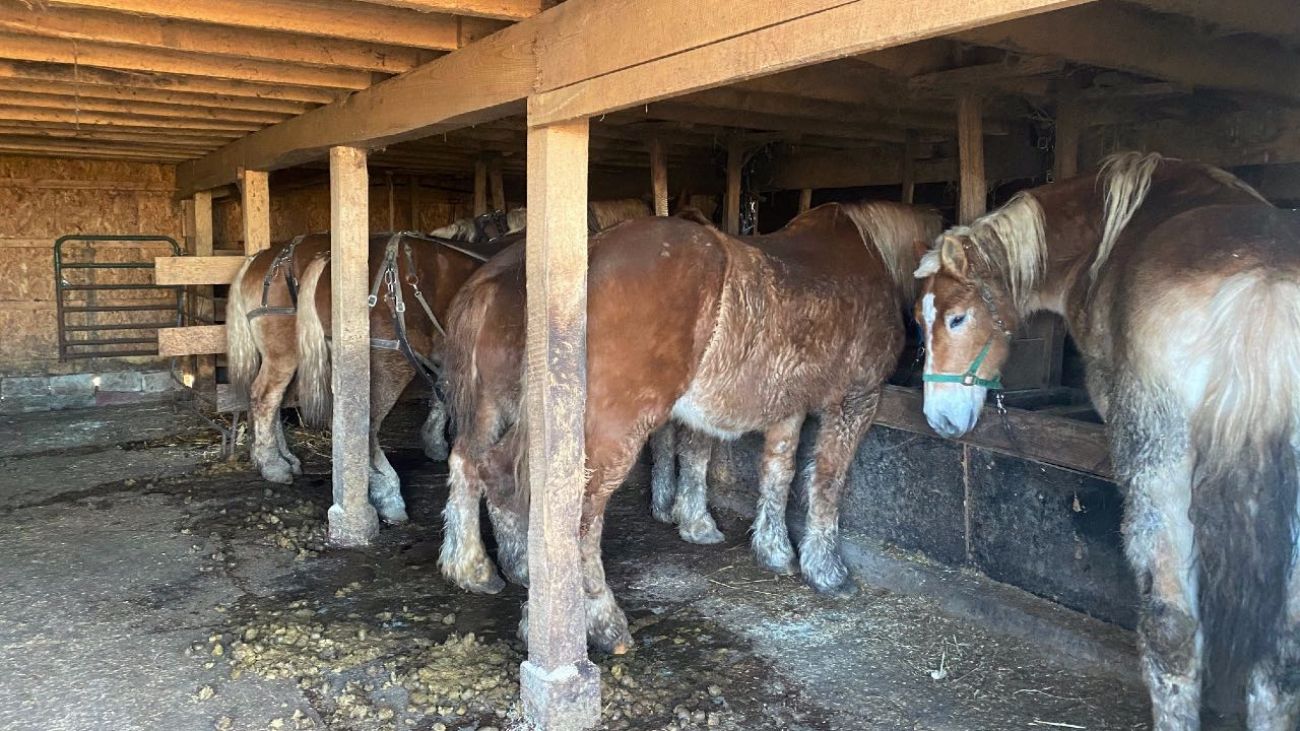 Judging by the array of comments posted on the Lenawee County government Facebook page, the decision to take the Amish to court strikes many locals as government overreach.
"Here's a FAQ ... at least it should be ... why are you going after the Amish?" one commenter wrote. "Why are you destroying their homes? So what, they aren't depending on modern water, sewage, or electric. Does it hurt you that they're living off the grid?
Another posted: "This country was founded by persons fleeing religious persecution, and that is what this is, pure and simple. Shame on you for your lack of humanity!!! You are tyrants!!"
A third questioned why Lenawee County would pick a fight with the Amish, while seeming to ignore the large factory farms. "L.C. you let the Mega Farms spread Mil. Of gallon of poop and you say it's ok"
Cattle poop more
Environmental groups note that Lenawee County is home to more than a half dozen sprawling factory farms, many with 3,000 or 4,000 animals that can churn out hundreds of tons of manure a day. The U.S. Department of Agriculture estimates that the manure from a dairy farm with just 200 cows produces as much nitrogen as sewage from a community of 5,000 to 10,000 people.
Much of that animal waste winds up as liquid manure spread across local fields, hauled from waste lagoons by truckloads in late fall and early spring. While that can help increase crop yield, it also can degrade water quality when nutrients like phosphorus and nitrogen run off into streams and rivers.
Environmentalists link the growth in the number of these farms – regulated by the state as Concentrated Animal Feeding Operations (CAFOs) – to the rise in toxic algae blooms in Lake Erie.
Michigan's growing Amish presence
With a population rise of 45 percent since 2010, Michigan now has the sixth highest Amish population in the nation. The top 10 in 2019 population:
Pennsylvania 79,200
Ohio 76,195
Indiana 57,430
Wisconsin 22,020
New York 20,595
Michigan 16,410
Missouri 13,990
Kentucky 13,345
Iowa 9,980
Illinois 7,730
Source: Young Center for Anabaptist and Pietist Studies, Elizabethtown College
In 2015, the Sierra Club Michigan Chapter issued a report that found large factory farms in Lenawee County along with those in a county in Ohio were top producers of manure in the watershed that drains into the western basin of Lake Erie. It also found that between 2008 and 2015 Lenawee County was home to CAFOs with the most environmental violations, 67, and illegal discharges, 37, in the watershed.
A group called Environmentally Concerned Citizens of South Central Michigan ‒ which monitors CAFOs in the Lenawee County area – noted dozens of violations over the years by CAFOs in the county.
"We don't support pollution by anyone, whether it is a failed septic tank or a small farm or a CAFO," said Pam Taylor, an activist with the group.
"CAFOs are far worse, absolutely, because of the sheer amount of their animal waste."
But Taylor added that she's opposed to Amish farming practices as well – citing the disposal of human waste on the land – and said they should be barred from doing so.
"Putting human waste on the land is a problem," she said.
As for oversight of CAFOs, Lenawee County administrator Marshall noted that it's the state's job to regulate agriculture – not the county's. Indeed, the state has cited large Lenawee farms for alleged manure violations, including an operation 20 miles north of the Amish settlements for discharging thousands of gallons of liquid manure in incidents in 2010 and 2015.
The county, Marshall said, is compelled to enforce health codes relating to the disposal of waste produced by people.
"We have no authority with regard to those (CAFO) operations. We don't have a huge duty there. Where we do have a duty is where it is related to human waste."
Marshall said he's not aware of any specific data – such as stream samples near Amish land – that document wider community health or sanitation risks from Amish outhouse waste.
Forsaking the modern world
According to the bishop, most of the Amish in his church community moved to Lenawee County from neighboring Hillsdale County in 2015, seeking room to farm. A community of about 150 people, they are clustered within nine miles of each other on farms in the southwestern corner of the county. They raise corn, oats and pumpkins as well as calves for outside cattle operations.
They are among an estimated 16,000 Amish in 50 settlements in Michigan, according to the Young Center for Anabaptist and Pietist Studies at Elizabethtown College in Pennsylvania. Their numbers have climbed by 45 percent since 2010, making Michigan the sixth largest state in Amish population.
The first Amish came to America beginning in the early 18th century to escape religious persecution in Europe and find land to farm. Their numbers came from a schism in the Anabaptist church by followers of Jakob Amman, a Swiss minister who believed adherents should "forsake the world" as much as possible in their daily lives.
"We believe in that because we want to go to Heaven," the bishop told Bridge.
Bearded, with round wire rim glasses, he was dressed in plain black pants, suspenders and blue shirt, as was another man in the home that day, the community's minister. Their wives wore long black dresses and white caps that are traditional in this sect. Unlit kerosene lanterns rested on a shelf over his head, above that, a windup clock.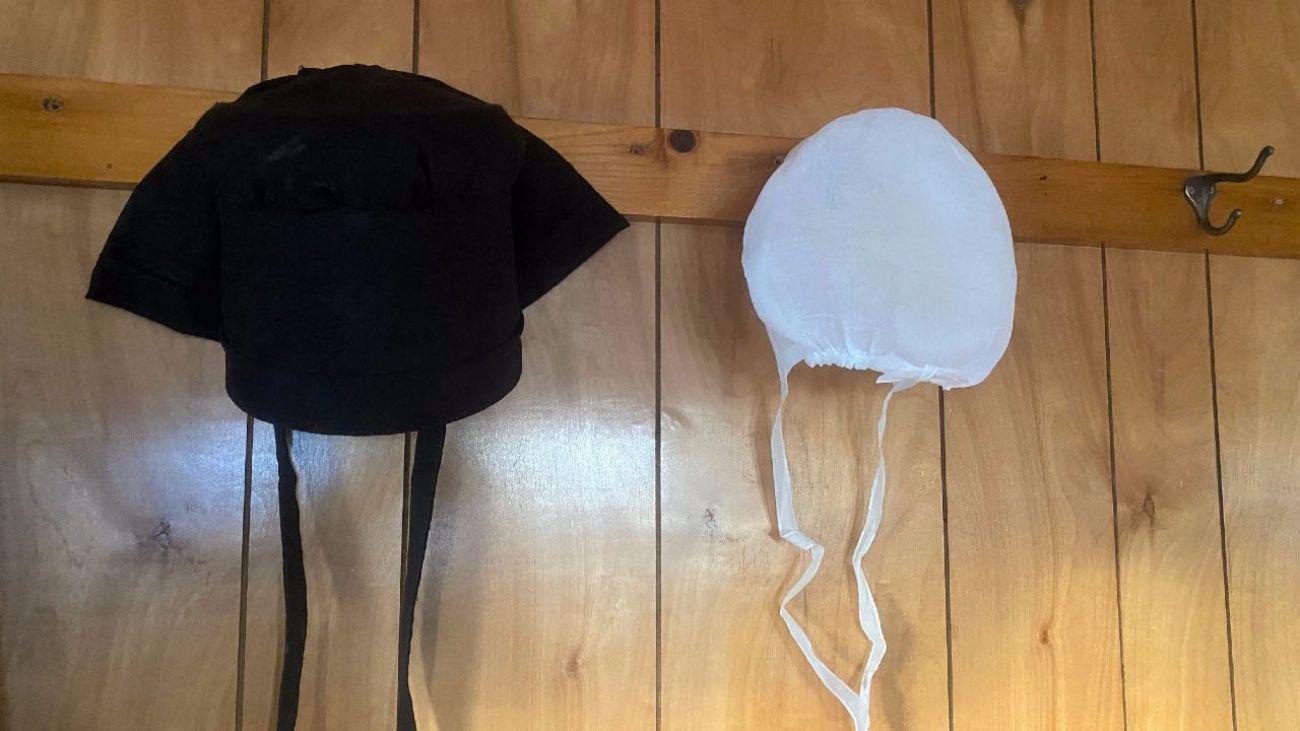 The room was toasty, the heat coming from a nearby wood stove.
As an Old Order community, the Lenawee County Amish are on the conservative end of the Amish faith spectrum. While they disavow indoor plumbing, Amish in many other Michigan counties use toilets and septic systems. Members of an Amish community in St. Joseph County, according to Amish America, a website that reports on Amish communities, use telephones, work in area factories and operate a sawmill and a variety of other businesses.
"I would say more of the Amish have indoor plumbing than don't," Erik Wesner, the founder of Amish America told Bridge.
Wesner said conflicts similar to those in Lenawee pop up in conservative Amish communities elsewhere, including a recent showdown in an eastern Ohio county where health officials sought to condemn Amish homes over how they were disposing of dish and toilet water. The case was settled in 2019 when the Amish agreed to cover their waste in the soil and add lime to the mix before they spread it as fertilizer.
There have been similar cases in Minnesota and in Pennsylvania, where an Amish farmer was sentenced to 90 days in jail in 2009 for failing to bring two outhouses into compliance with state sewage laws.
Wesner said he's unaware of any case similar to the Lenawee County lawsuit that went as far as seizure or destruction of Amish homes.
The bishop said he and his fellow Amish had virtually no conflict with local government in Hillsdale County. "We never had any trouble there," he said.
Paul Andriacchi, environmental health director for the Community Health Agency in Branch, Hillsdale and St. Joseph counties, also said he knew of no dispute in Hillsdale over waste.
"In my tenure, we have not had any complaints about the Amish disposing of human waste in their fields. We do not go out and hunt people down for that. We deal with issues like that on a complaint basis."
The Lenawee lawsuit says the county received a complaint in June of 2015 that Amish residents had moved an outhouse onto their property with no provision for properly disposing of waste. A subsequent investigation by a health inspector, it stated, found the property had inadequate sewer and water systems and was thus "unfit for habitation."
That began months, then years of negotiations between the Amish and county officials seeking settlement of the dispute. Marshall said the county offered the Amish the option to place their outhouses over existing septic systems on their properties, but they declined.
The Amish bishop said it seemed to him the county was asking them to violate their religion: "We tried to negotiate and there was nothing to negotiate with."
Since community members don't use toilets or indoor plumbing, a septic tank, if the community used one, would soon clog for lack of water to flush it out, the bishop said.
His second objection was more fundamental.
"If we do that step, it's one step closer to using toilets," he said. "That's against our religion."
The bishop recalled a conversation with a county health official, in a room with an American flag. He said she was asking him to make compromises his faith just would not allow.
"I said to her that people came over the seas for their religious freedom. Do you want to tear out a piece of that flag?"
Michigan Environment Watch
Michigan Environment Watch examines how public policy, industry, and other factors interact with the state's trove of natural resources.
Michigan Health Watch is made possible by generous financial support from:
Our generous Environment Watch underwriters encourage Bridge Michigan readers to also support civic journalism by becoming Bridge members. Please consider joining today.
Only donate if we've informed you about important Michigan issues
See what new members are saying about why they donated to Bridge Michigan:
"In order for this information to be accurate and unbiased it must be underwritten by its readers, not by special interests." - Larry S.
"Not many other media sources report on the topics Bridge does." - Susan B.
"Your journalism is outstanding and rare these days." - Mark S.
If you want to ensure the future of nonpartisan, nonprofit Michigan journalism, please become a member today. You, too, will be asked why you donated and maybe we'll feature your quote next time!