Abortion limits pass Michigan House and Senate. What you need to know.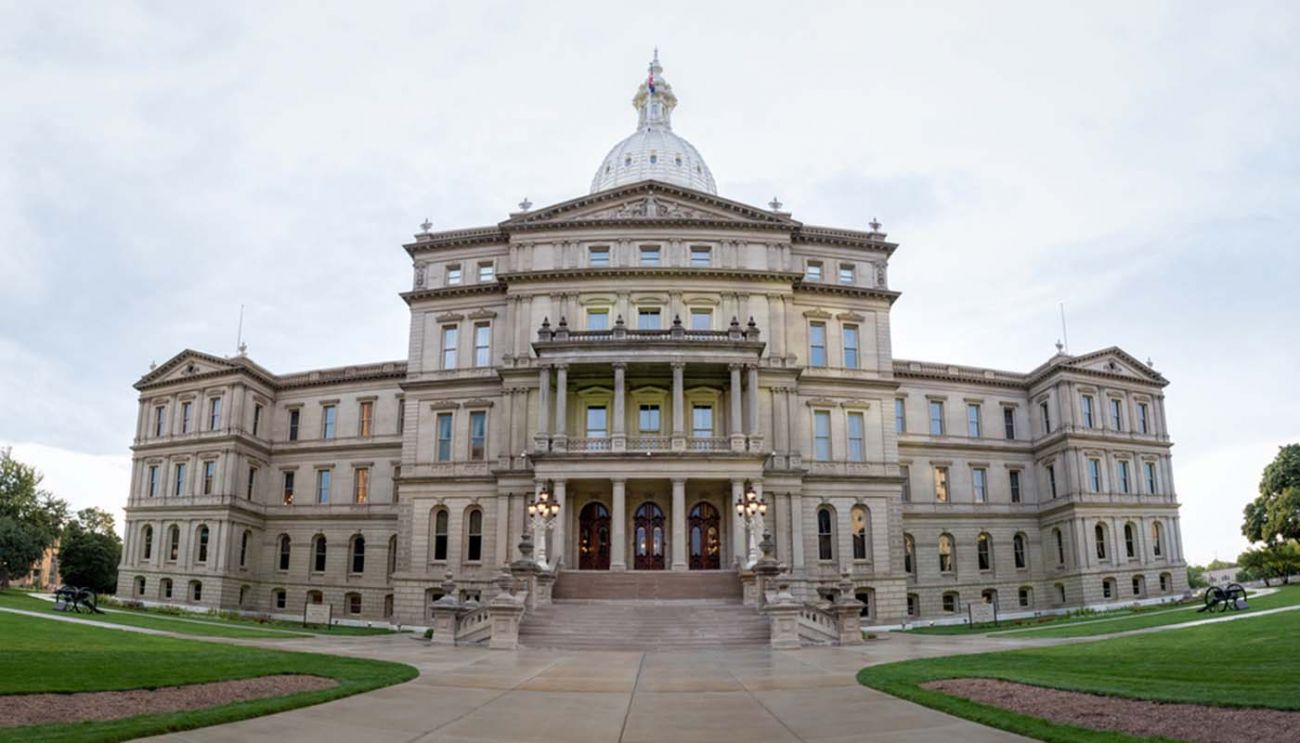 August 2019: Planned Parenthood says 4,200 in Michigan at risk over abortion 'gag rule'
Update: Right to Life of Michigan launches ballot drive to ban abortion procedure
LANSING—In a day rife with personal, emotional testimony from state legislators, the Republican-led House and Senate passed bills Tuesday along party lines that would make it a felony for health care providers to perform a common second-trimester abortion procedure.
Democratic Gov. Gretchen Whitmer has already vowed to veto the bills, as Michigan joins a sea of states engaged in political battles over abortion rights and limits.
Republican legislators call the dilation and evacuation method "dismemberment abortion," and argued Tuesday that legislation banning the procedure is necessary to protect unborn fetal life.
Related: Michigan's abortion rate among nation's highest. What you need to know.
Related: New ballot initative would ban abortions in Michigan after fetal heartbeat
Sen. Kim LaSata, R-Bainbridge Township, one of the sponsors, spoke passionately on the Senate floor about her experience seeking an abortion after doctors told her her child was not medically viable. The abortion failed, for which she said she was grateful, and she delivered a stillborn child.
"I like to think that that's the small part of God looking out for me," she said.
"It bothers me 20 years later," she said of her initial efforts to seek an abortion, adding that "until the day that abortion is made illegal I will continue to fight for those unborn babies."
Democrats note that the D&E procedure is routinely recommended for second-trimester abortions, and argue that keeping it legal and available as a medical option is necessary to protect women's lives and their ability to have children in the future.
"This legislation is not about so-called right to life," Sen. Erika Geiss, D-Taylor, said of GOP bills. "This is a coordinated attack from interest groups with more money than sound accurate medical research."
Rep. Laurie Pohutsky, D-Livonia, noted that while the bills include an exemption for when a woman's life is in danger, there is no carve out for victims of rape or incest. She spoke Tuesday afternoon on the House floor of her experience in a sexually abusive relationship a decade before. At one point in the relationship, she thought she may be pregnant, she said, though she realized she wasn't after taking a pregnancy test in the bathroom of a grocery store.
Every time legislation like this comes up, she said, "I think of what it felt like to be locked in that bathroom terrified, realizing that I was going to have to raise the child of my rapist."
The two bill packages will now go to committee and then the floor in the opposite chamber. If they pass they will go to Whitmer, who has long supported giving women broad autonomy on reproductive decisions, including abortion and contraception.
"I think that these are decisions that should be made between a woman and her doctor," Whitmer told reporters. "I've always supported a woman's autonomy and freedom to make her own choices and that should be no surprise to anyone in this town."
Here's what you need to know about the issue:
What the bills do: The House and Senate bills, which mirror one another, would make it a felony for medical care providers to perform a dilation and evacuation abortion (D&E abortion) punishable by up to two years in prison or a fine of $50,000.
The bills also:
Include an exception for a D&E abortion that's required to save a woman's life.

Penalize the health care provider, not the woman seeking an abortion.

Allow the woman's spouse or parent (if she's under 18) to bring a lawsuit against the health care provider that performs such an abortion.
What D&E abortion is: D&E abortions are most commonly performed in the second trimester of pregnancy, between 13 and 24 weeks. It involves dilating the cervix and removing the fetus using forceps, vacuum extraction, scraping the lining of the uterus or other tools to remove fetal tissue.
"Usually disarticulation (or dismemberment) occurs as the physician delivers the fetal part grasped in the instrument and pulls it through the cervix," according to the American College of Obstetricians and Gynecologists, which also said the procedure is associated with fewer complications than medical abortion (i.e., using medication to end a pregnancy).
How common are D&E abortions: According to the nonpartisan House Fiscal Agency analysis of the legislation, D&E is used in only a small fraction of abortions overall but is the most common procedure performed in the second trimester.
D&E abortions made up around 7 percent of all abortions in Michigan in 2017. Of those, nearly 80 percent were performed near the end of the second trimester, between 17 and 24 weeks.
Most abortions in Michigan in 2017 (nearly 90 percent) happened during the first trimester using medical or suction curettage procedures (which does not include D&E).
The anti-abortion perspective: Republicans and groups that oppose abortion favor the bills, calling D&E a "gruesome" and "inhumane" (in the words of Rep. Lynn Afendoulis, R-Grand Rapids) way to end a human life, which abortion opponents say begins at conception.
"We treat dogs with more respect than we do these human beings," said Rep. Diana Farrington, R-Utica on the House floor Tuesday.
Some supporters of the legislation say it's made more important by the fact that the D&E procedure is used primarily in the second trimester of pregnancy, when the fetus is closer to viability (able to survive outside of the womb with or without medical assistance) at around 24 weeks.
"We think that it's the right thing," said Chris Gast, spokesman for Right to Life of Michigan, which opposes abortion. "Tearing arms and legs off of human beings has no place in medicine."
The abortion rights perspective: Democrats and groups that support abortion rights say the bills will endanger women's health (because the D&E procedure is considered safer than medical abortion).
The legislation is "unethical, immoral and flagrantly unconstitutional," said Rep. Julie Brixie, D-Meridian Twp.
The proposed D&E ban does include an exception when carrying the fetus to term would likely endanger the life of the mother. Lori Carpentier, President of Planned Parenthood Advocates of Michigan, which supports abortion rights, said the Republican bills create a situation in which doctors may have to weigh whether something is medically necessary in emergency situations under the threat of a felony.
"Women shouldn't have to be facing their own death in order for their physicians to be making the safest choice for them," Carpentier said.
The political context: Whitmer vowed Tuesday to veto the legislation should it make it to her desk. While Republicans are the majority in the state legislature, they don't have enough Republican members to override Whitmer's veto.
That means the bills are unlikely to make it to law the traditional way. However, Right to Life of Michigan pledged to organize a ballot drive to turn the bills into citizen-initiated legislation if Whitmer follows through on her veto threat. If the group gets the issue on the ballot and the legislature adopts and passes it, it would be immune from a gubernatorial veto.
"We've done a petition drive to initiate legislation four times before and we've been successful," Gast noted. "We're confident we'll be able to do that again."
Amber McCann, spokeswoman for Senate Majority Leader Mike Shirkey, said the Senate Republican caucus felt it was important to pass the bills regardless of their likelihood of becoming law.
"Their firmly held, pro-life beliefs are not going to change based on whether the governor may not agree with the policy," McCann said.
Michigan is one of many states around the country with Republican-dominated legislatures that have introduced or passed legislation to restrict abortion in recent years, noted Matt Grossmann, Director of the Institute for Public Policy and Social Research at Michigan State University. The Associated Press reports D&E has been barred in 12 other states, with most of the laws on hold pending legal challenges.
Legislation that restricts later-term abortions or certain abortion procedures are among the methods used by abortion opponents to garner support from people who haven't made up their minds on abortion yet, he said.
"When it comes to the actual policies, there are a whole lot of people who are in the middle of those positions," Grossmann said.
Grossmann said research is "surprisingly conflicted" about whether legislation to restrict abortion actually changes abortion rates. Abortion rates tend to change based on "social trends like teen pregnancy" or "a wider pattern of restrictiveness" such as additional requirements before women can seek abortion, or fewer facilities in a region that offer them.
Only donate if we've informed you about important Michigan issues
See what new members are saying about why they donated to Bridge Michigan:
"In order for this information to be accurate and unbiased it must be underwritten by its readers, not by special interests." - Larry S.
"Not many other media sources report on the topics Bridge does." - Susan B.
"Your journalism is outstanding and rare these days." - Mark S.
If you want to ensure the future of nonpartisan, nonprofit Michigan journalism, please become a member today. You, too, will be asked why you donated and maybe we'll feature your quote next time!