Along Michigan-Ohio border, small-town Morenci is transformed by marijuana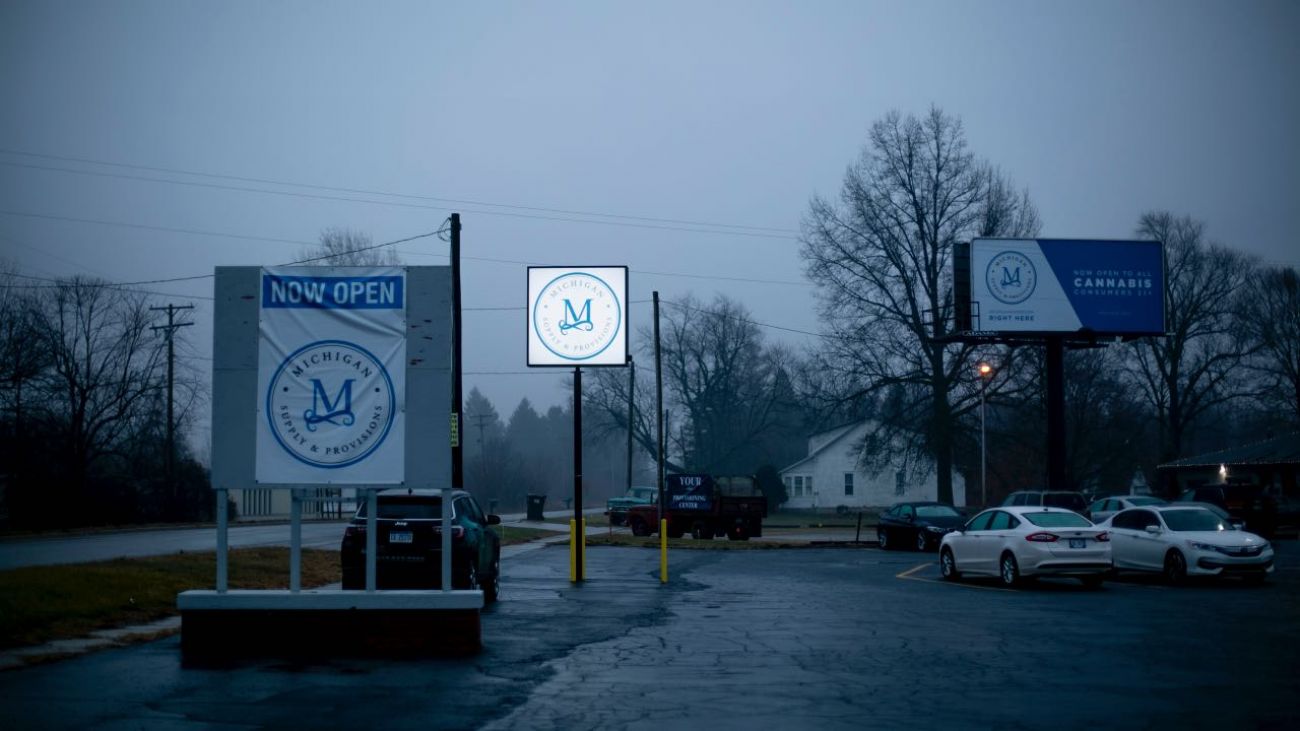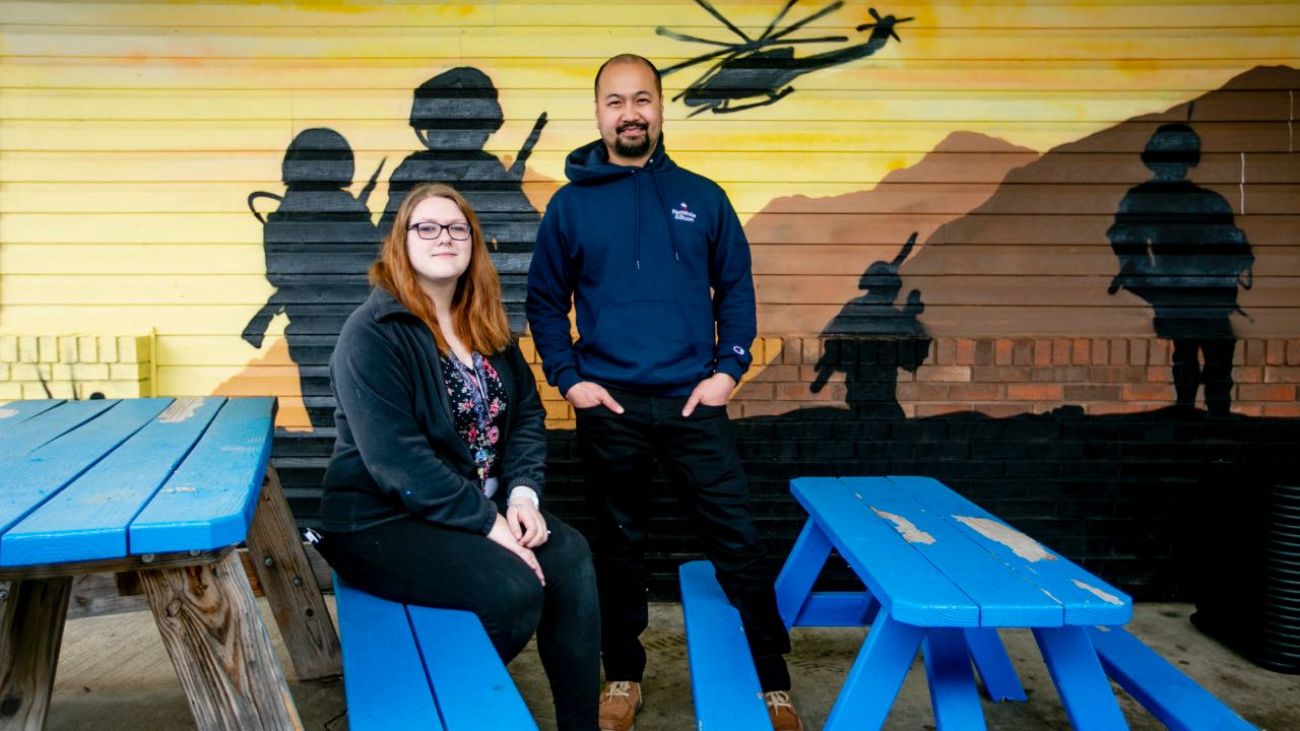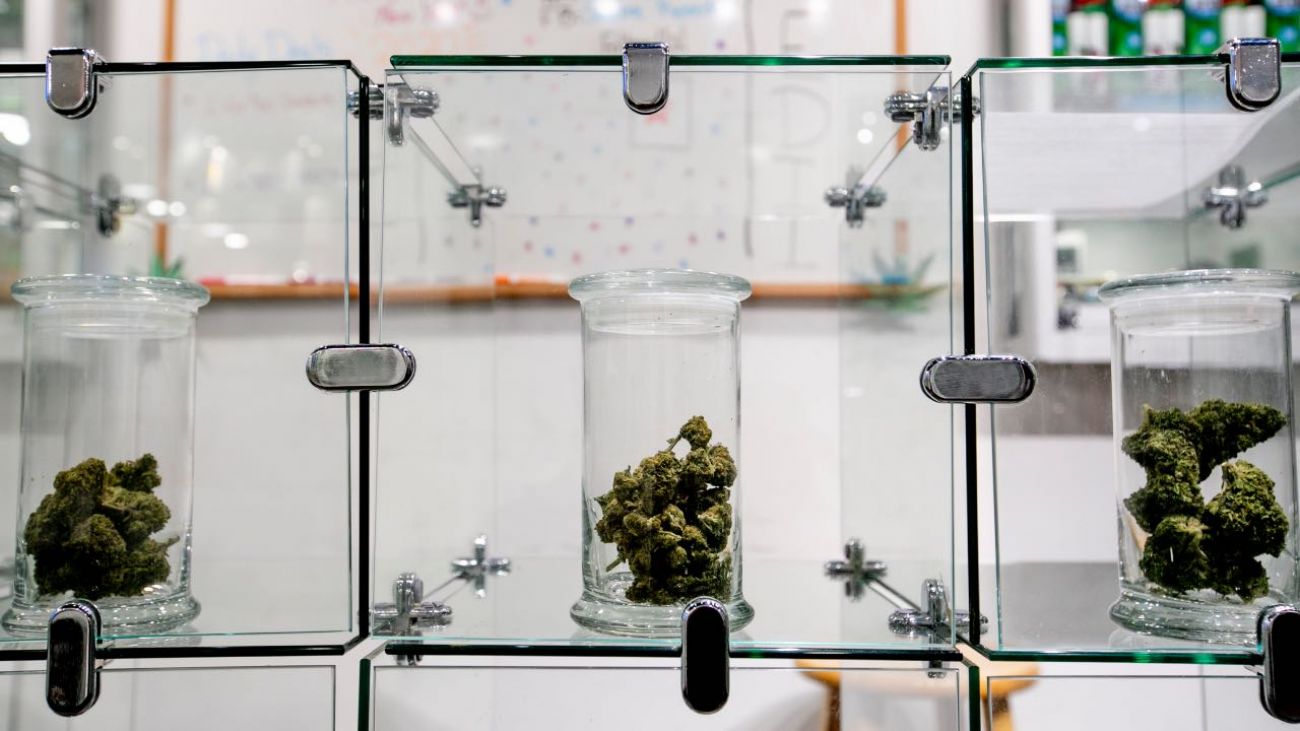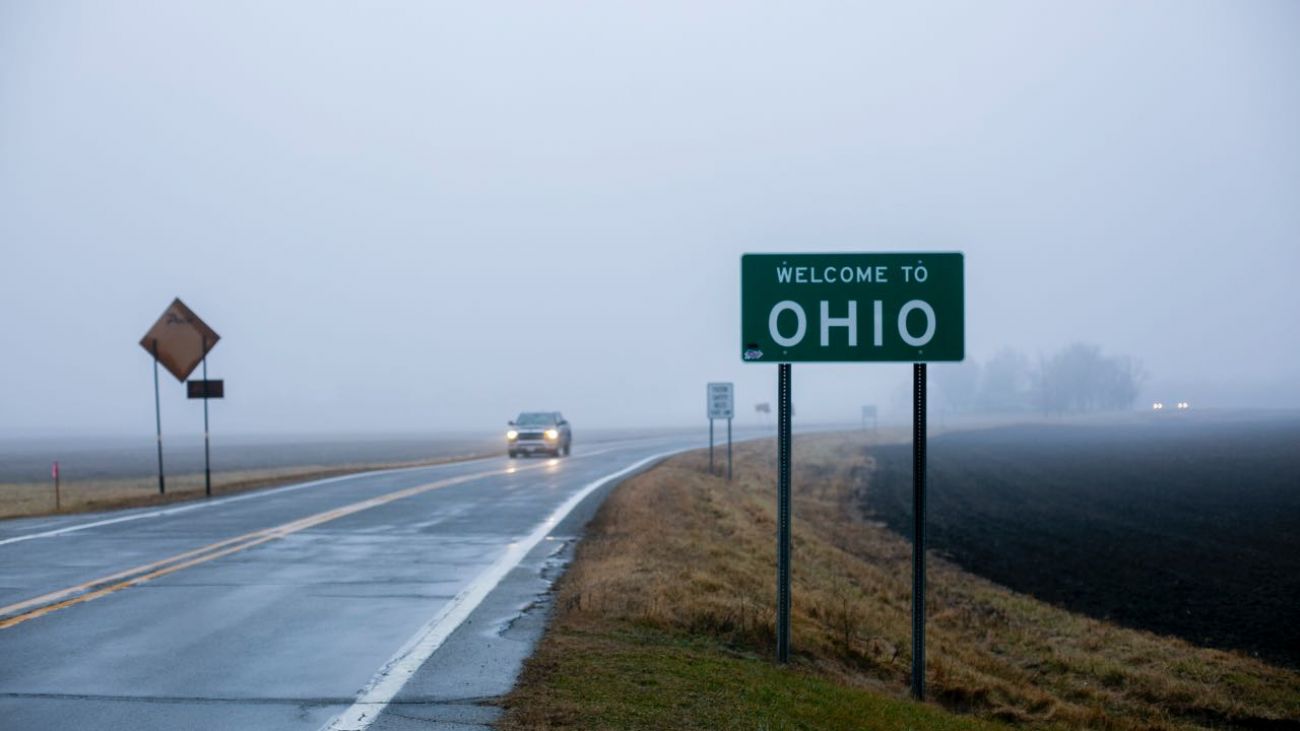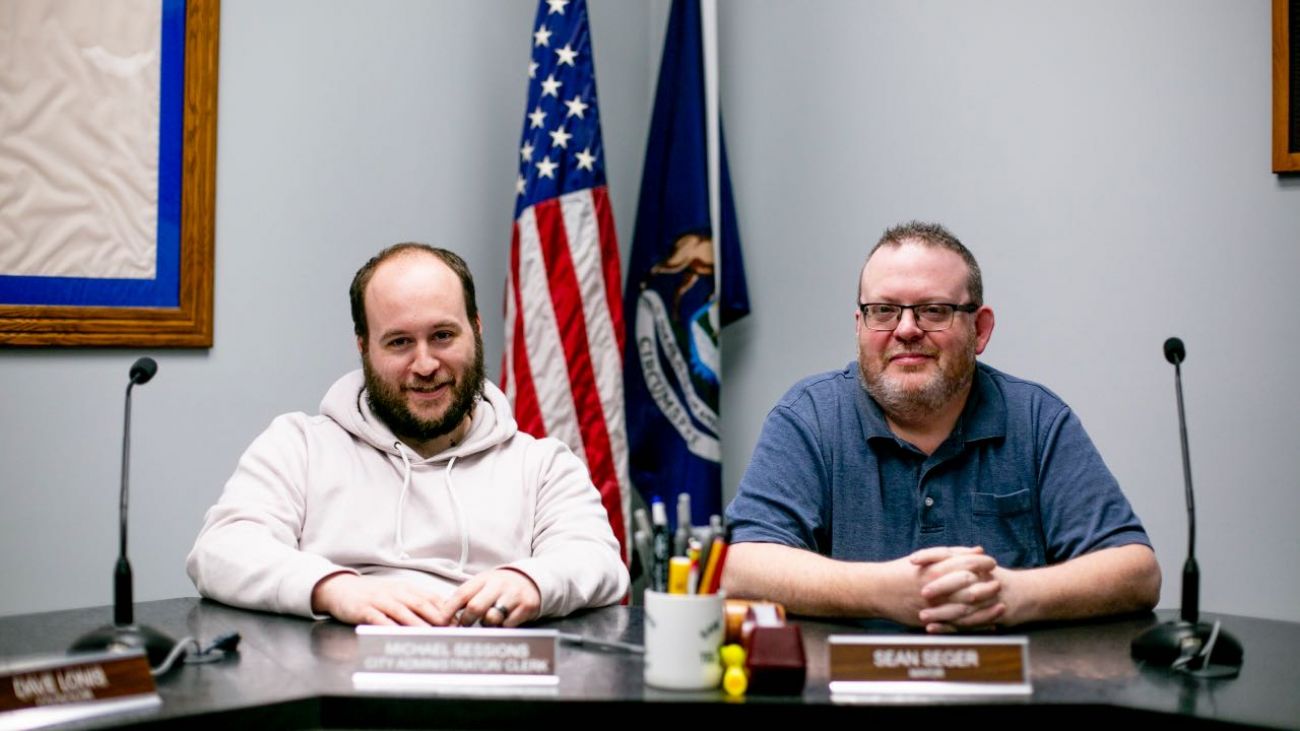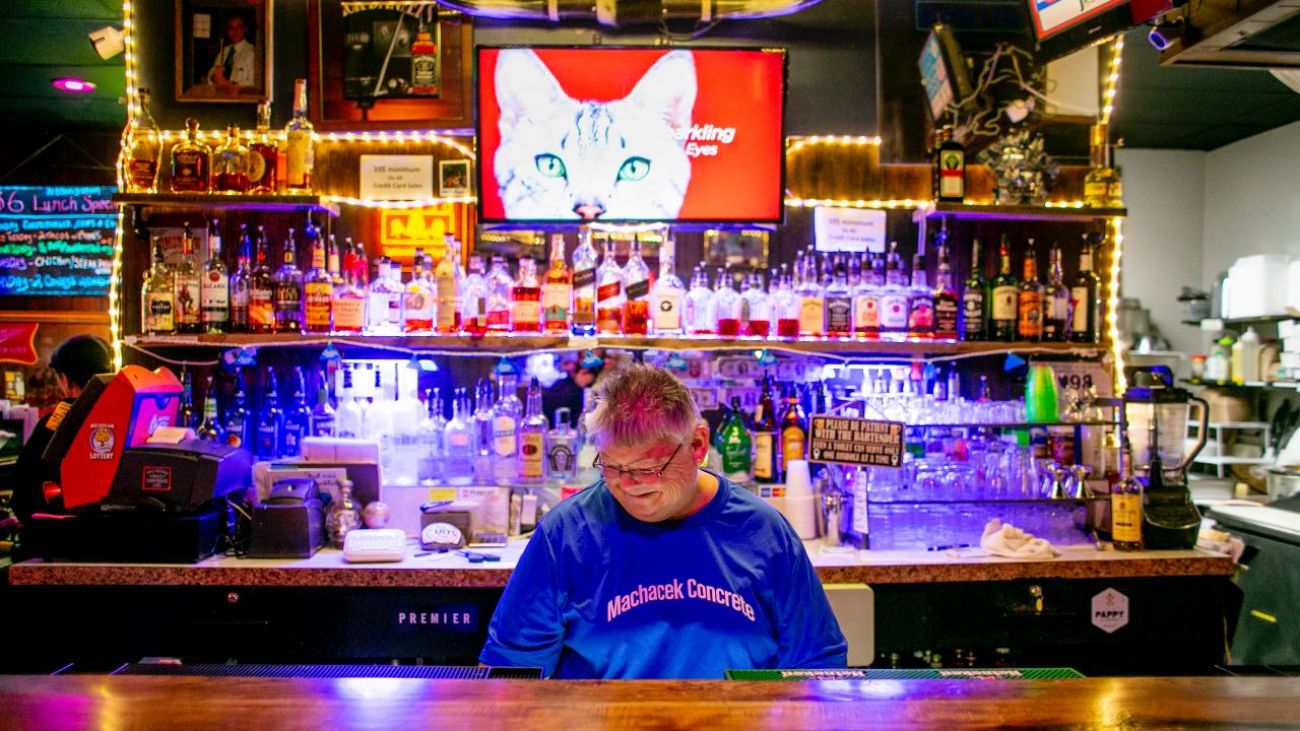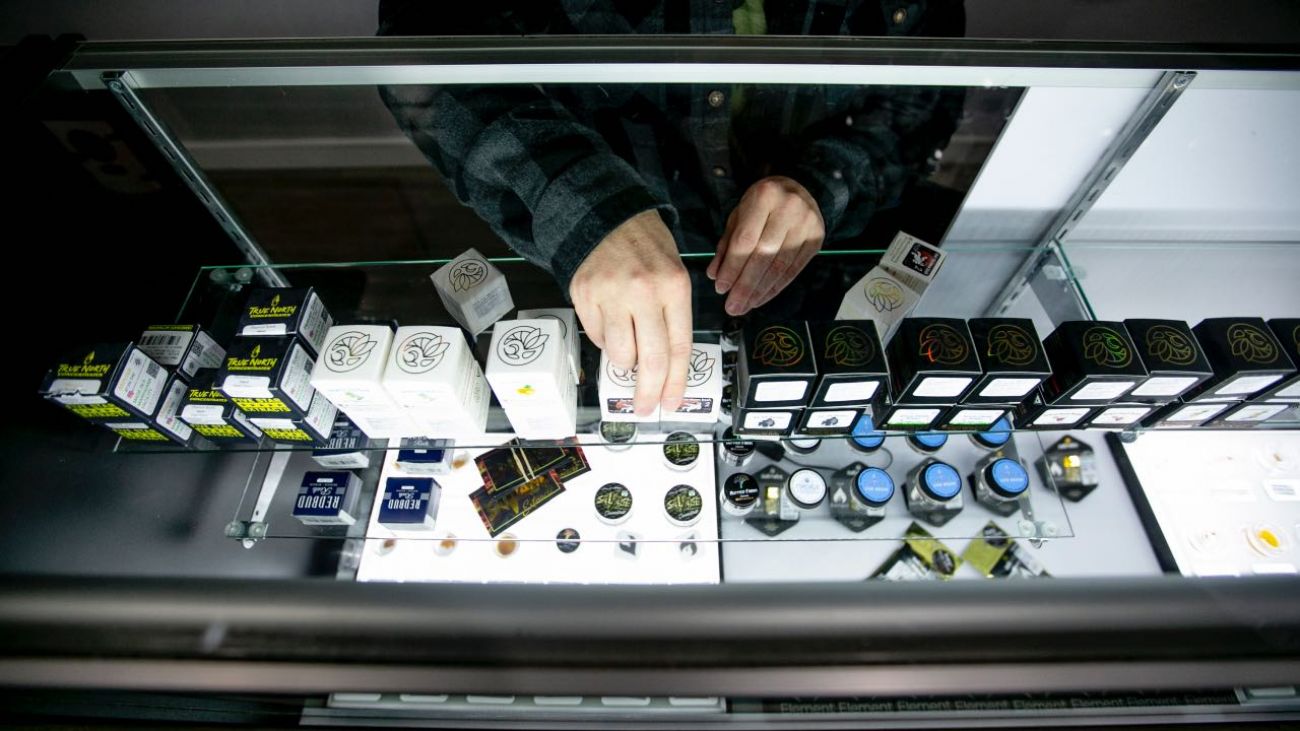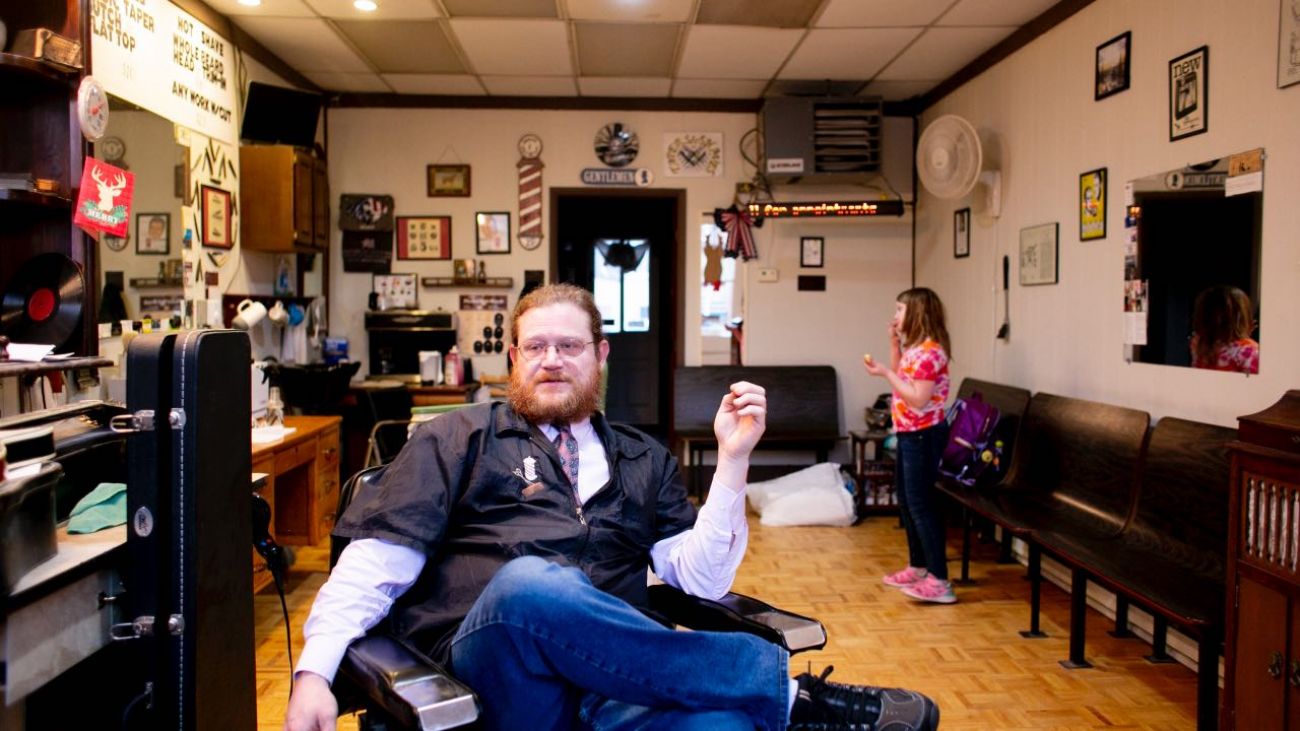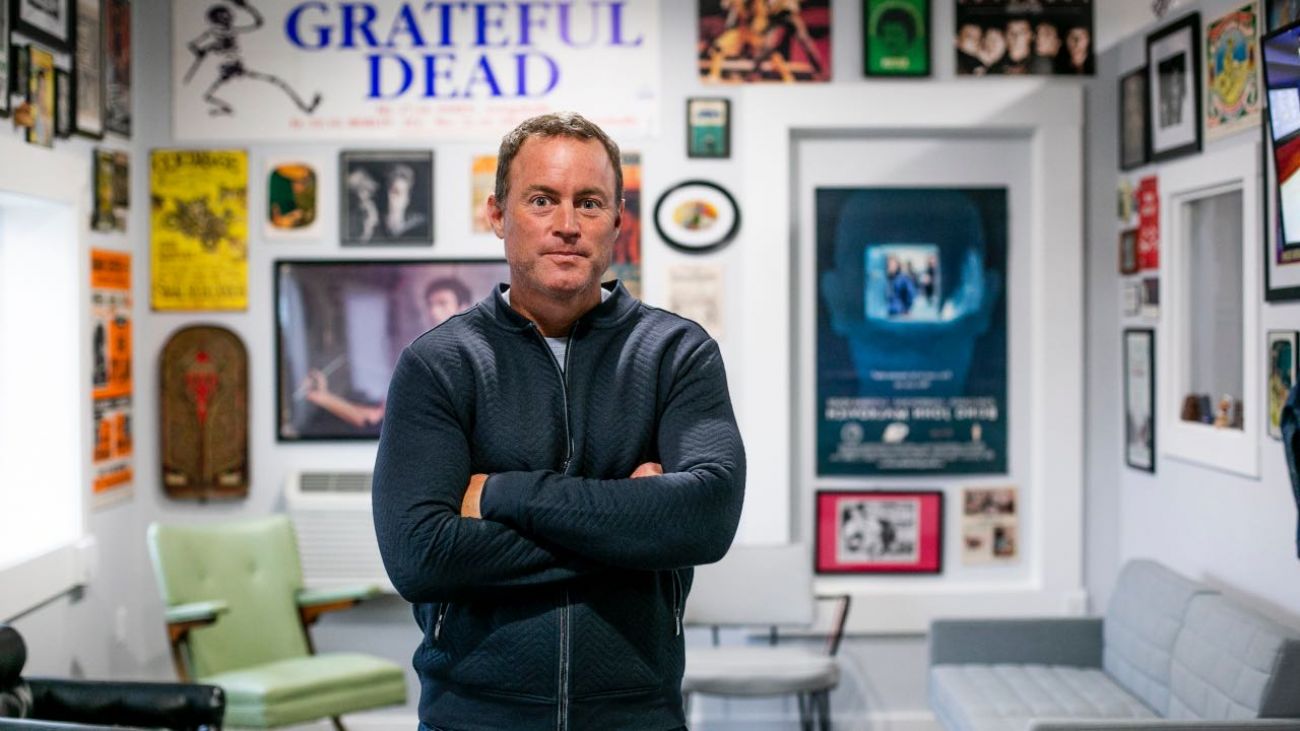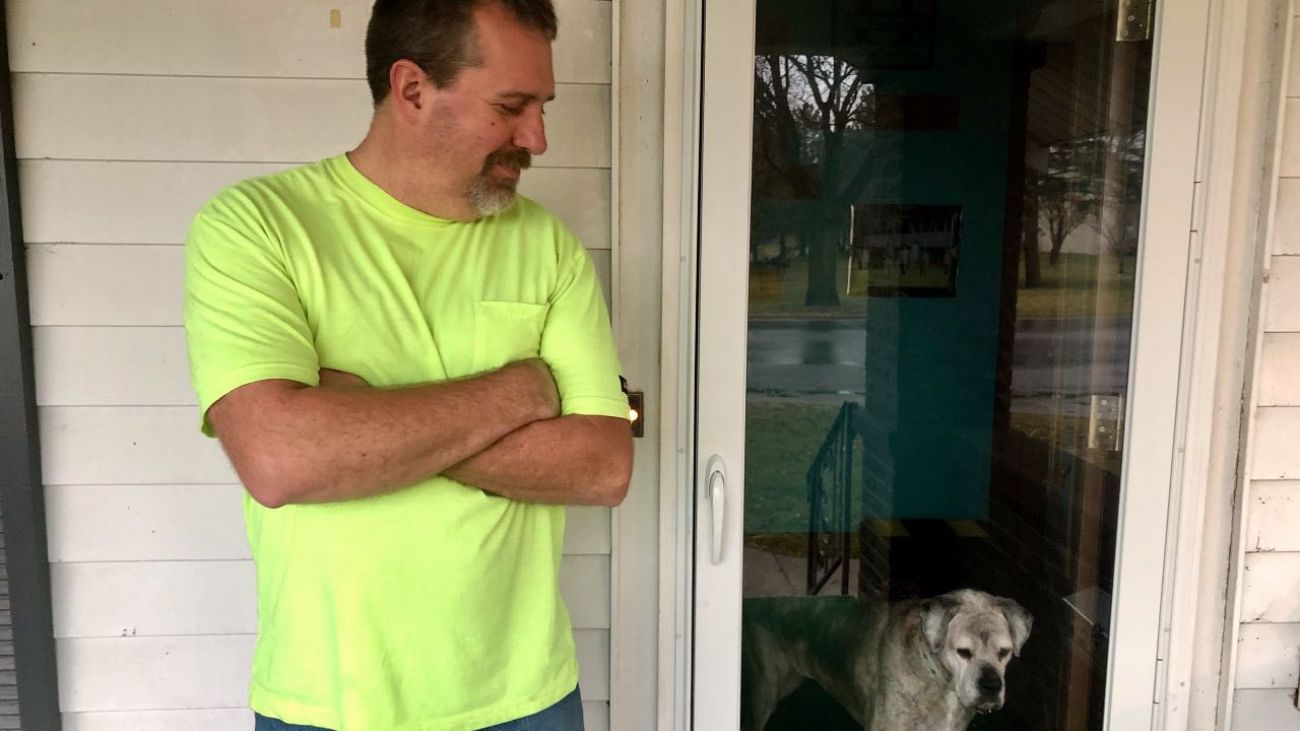 A low-slung building on the outskirts of downtown Morenci still retains the markers of its former life as a soft-serve ice cream shop. Walk-up windows, blue picnic tables for crowds of kids, even a menu tucked away in a back room: two Coney dogs, tater tots and a drink for $6.
But children are no longer allowed inside the building and the ice cream machines have given way to gleaming glass cases. Now it's an adult-use marijuana dispensary located in the center of small-town Morenci's cannabis business area, and business is booming.
"We're making our due diligence to make sure this is going to happen for the community," said Melvyn Mina, regional manager for Stateline Remedii, as employees packaged marijuana flower in preparation for adult-use sales they'd launch the next day. "We're very excited. This is a historic moment."
Packed with four dispensaries and abutted by 65 acres of land for grow operations, locals have given the area a number of nicknames — "cannabis cove," and "the green zone," among them — and its upended life in this town of just over 2,000 people along the Ohio border.
After heated local debate, Morenci agreed to allow medical marijuana facilities in 2017 and recreational marijuana shortly after it was legalized in 2018. Just over a year later, it is one of only a handful of towns in Michigan with adult-use marijuana shops, well ahead of larger cities like Grand Rapids and Lansing, which have yet to approve any licenses. Nearly 1,500 other cities and towns across the state, most small municipalities like Morenci, have preemptively banned the industry as they sit back and see how it affects other communities.
So far, the relationship between Morenci and its pot industry seems symbiotic.
City officials say the money it's brought in has been a game-changer for a town that long struggled economically, all without spiking crime or overtaxing the town's tiny police force.
Longtime local residents are learning to live alongside their new business neighbors, whose owners live near Michigan's major cities or out of state. The stores pull in unprecedented levels of traffic and the air is periodically thick with the stench of marijuana anywhere near the business district, which irks nearby homeowners. But their proprietors are friendly and the city budget is swelling, so most residents are nonplussed.
Marijuana business owners are at a distinct advantage: They're among the first in Michigan to sell a long-sought-after product and they're right on the border with a state with few real competitors due to a ban on recreational use in Ohio, though that may soon change.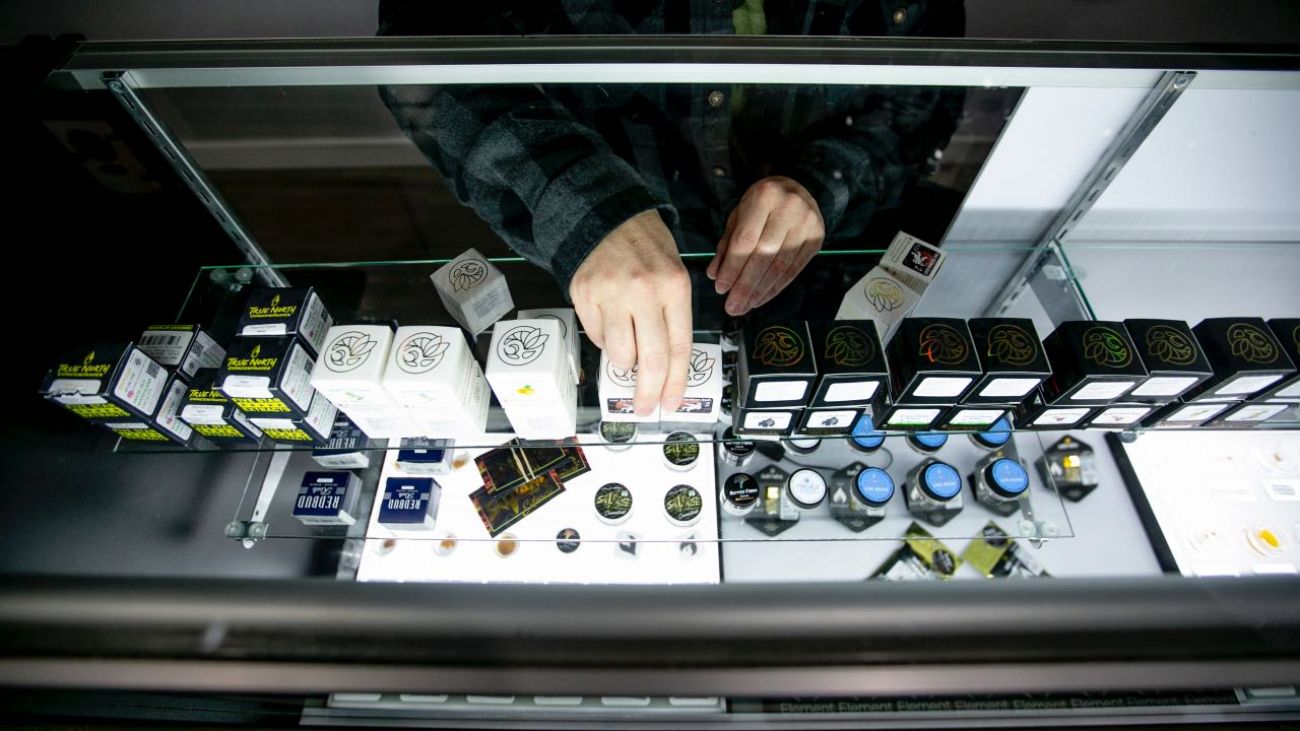 Once an area dominated by agriculture, Morenci is used to being a frontier town. Now it finds itself on a new frontier, and residents are embracing it.
"You need to do what you feel is right for your community," said Morenci mayor Sean Seger, who was once reluctant to allow marijuana in town. "If the revenue is what's right for your community, don't be afraid to go that route."
A wonderful day in the neighborhood
On an early January day, white fog fills the intersection of Morenci's marijuana district, lit up by green neon lights tracing the gables of an old bank turned medical dispensary. A freshly-paved street cuts through the middle of it, which the city built for business owners to access an industrial park packed with soon-to-be grow operations.
The smell of cannabis hangs heavy over the street, but it's no picture of lethargy. Cars zip in and out of the parking lots, crowded even on a Friday afternoon. The license plates show customers from Michigan, Illinois, Indiana and Ohio, whose state line is steps away.
Inside Stateline Remedii, employees help customers peruse marijuana buds, called flower, over a shining glass case, "deli-style." Across the street at Michigan Supply & Provisions, workers take orders on iPads as customers browse the sunny, wood-lined space. At Pinnacle Emporium, a "mini-museum" of 1960s and '70s-era rock 'n' roll ephemera hangs on the walls and small orbs hold buds, magnified, for inspection.
"I couldn't imagine a business doing as well as this particular business was doing in such a rural area," said Mike Silver, co-owner of Pinnacle Emporium. "But sure enough, it seems to do quite well. We're pulling people from 30 miles north, 30 miles east, 30 miles west and also about 200 miles south."
Adult-use marijuana is still illegal in Ohio, and although it allows medical use, patients are allotted only a 90-day supply. Sgt. Matthew Greer of the Ohio State Highway Patrol said troopers regularly catch people bringing marijuana back into Ohio, though there hasn't yet been a noticeable uptick in citations with the legalization of recreational use in Michigan.
"The problem is, people are using their 90-day supply within a few weeks, whether they're using it or selling it or whatever, and then they run out so they go to Michigan," Greer said.
Some dispensaries warn customers of the consequences of taking it across state lines — those caught in Ohio are charged with a minor misdemeanor and a fee over $200 — but most take the tack that they can't control how or where customers will use their product.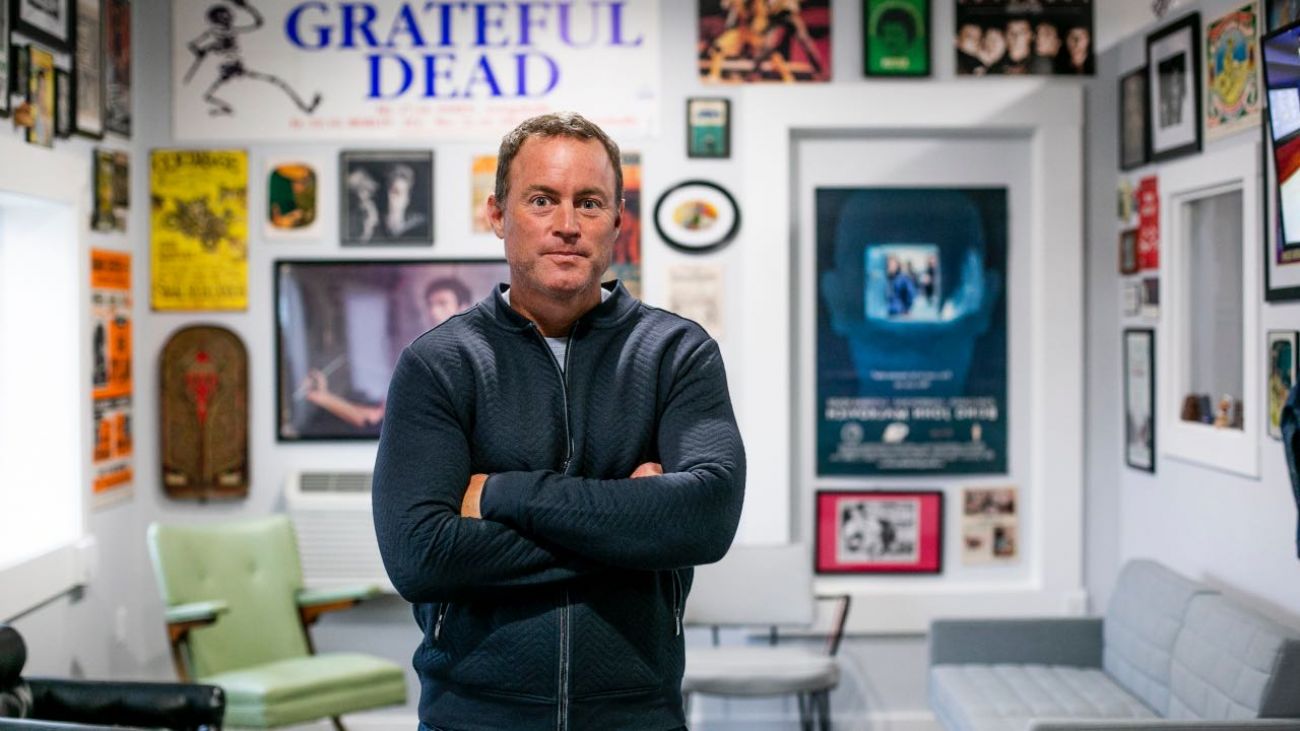 Others have made the out-of-state market a part of their strategy: Silver of Pinnacle Emporium said he and his partner Erik Watkins have bought up properties for marijuana shops all along Michigan's border with Ohio, Indiana and Illinois.
And city officials are happy to be their haven. "We don't care" if Ohioans take recreational marijuana across the border, said Michael Sessions, Morenci city superintendent. Ohio state troopers are warning motorists about the rules, and "it doesn't surprise me that they're real ambitious" about enforcing them, Sessions said ruefully.
"It's not even sane what we've done for the past 40 years with marijuana, giving people criminal records off of a joint. Come on."
The little town that marijuana built
Less than a mile away, downtown Morenci's main drag is sleepy.
The community is fairly insular, "it really doesn't let its presence known too much," said Carl Murphy, who owns a barbershop in the heart of town. Though he's now well-established, he said it took three years for his business to start showing a profit. "It takes time for people around here to get to know you."
Marijuana retail was not an obvious choice for Morenci.
"This is a conservative, Christian farm-folk community," Murphy said. "Conservative, Christian farm folk kind of frown on that hippieism."
But a few years ago, the city was struggling. More than half the population was either in poverty or struggled to afford basic household necessities, well above the state average of 40 percent. Around 35 percent of residents didn't have a high school diploma, compared with a statewide average of 13 percent. Surrounded by farmland, area residents worked in agriculture, manufacturing or social services.
"We were having a lot of issues in the community," said Sessions, the city superintendent. The city and school districts were struggling to make ends meet. The city also owned about 65 acres of land that stood unused — and was going untaxed.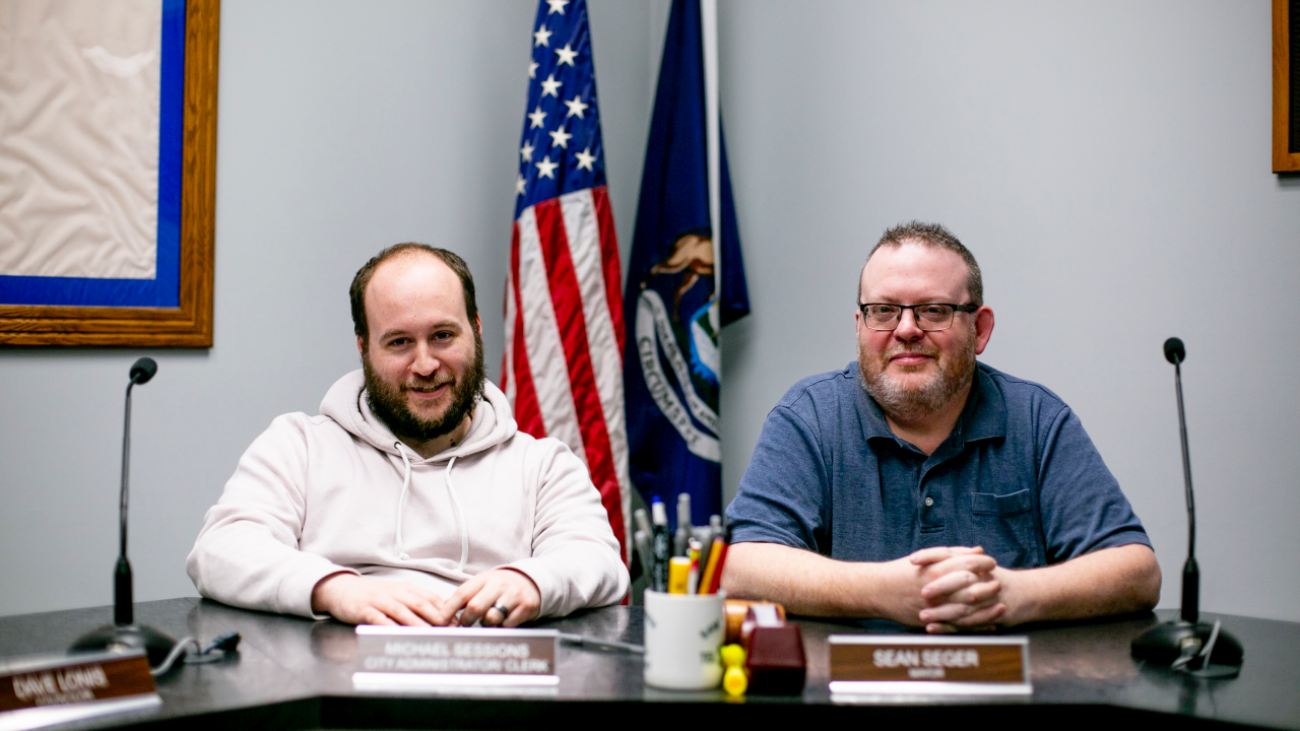 It became clear that many of the town's younger residents had a knack for growing medical marijuana.
"It seemed like every street that you'd go down somebody was growing marijuana in their backyard," Sessions said.
Older, lifelong residents were complaining about the smell emanating from younger neighbors' yards, and the battle lines were drawn.
When the law passed in 2016 to allow medical marijuana facilities, the younger home-growers were eager to see the town embrace the opportunity. After months of heated public debate, a majority of residents agreed to get on board and the city council approved it in 2017.
"I started not being a supporter of medical marijuana," said Seger, the mayor. "But I did a lot more research, saw what was capable with medical marijuana and saw the potential numbers that financially we could get with marijuana. And my position changed."
The city sold that unused land to companies planning grow facilities and dispensaries for nearly $400,000 and have made $245,000 in licensing fees since 2017. That number will only grow as they begin pulling in property tax revenue for a number of facilities that are still under construction, Sessions and Seger said.
They say they haven't yet received any portion of the sales tax imposed by the state on medical marijuana, which is supposed to be allocated mostly to the state School Aid Fund with a smaller portion going back to municipalities. When adult-use sales pick up, a portion of the 10 percent excise tax and 6 percent sales tax should also be returned to cities that allow facilities within their borders.
Some of the town's problems remain — the poverty rate is still well above the statewide average — but the industry has already been a boon for the once-cash-strapped community. Marijuana money has paved four new roads, financed wheelchair ramps for the sidewalks and paid the salary of a new full-time police officer, Sessions said. Crime rates have remained steady and police say they don't feel the availability of marijuana has changed local public safety.
"The schools are happy, everybody's happy with the way things are going," said Murphy, the barber. "It's only going to get better. The projections are through the roof as far as the revenue that's coming from them places. What we can do as a community with those extra revenues is quite remarkable."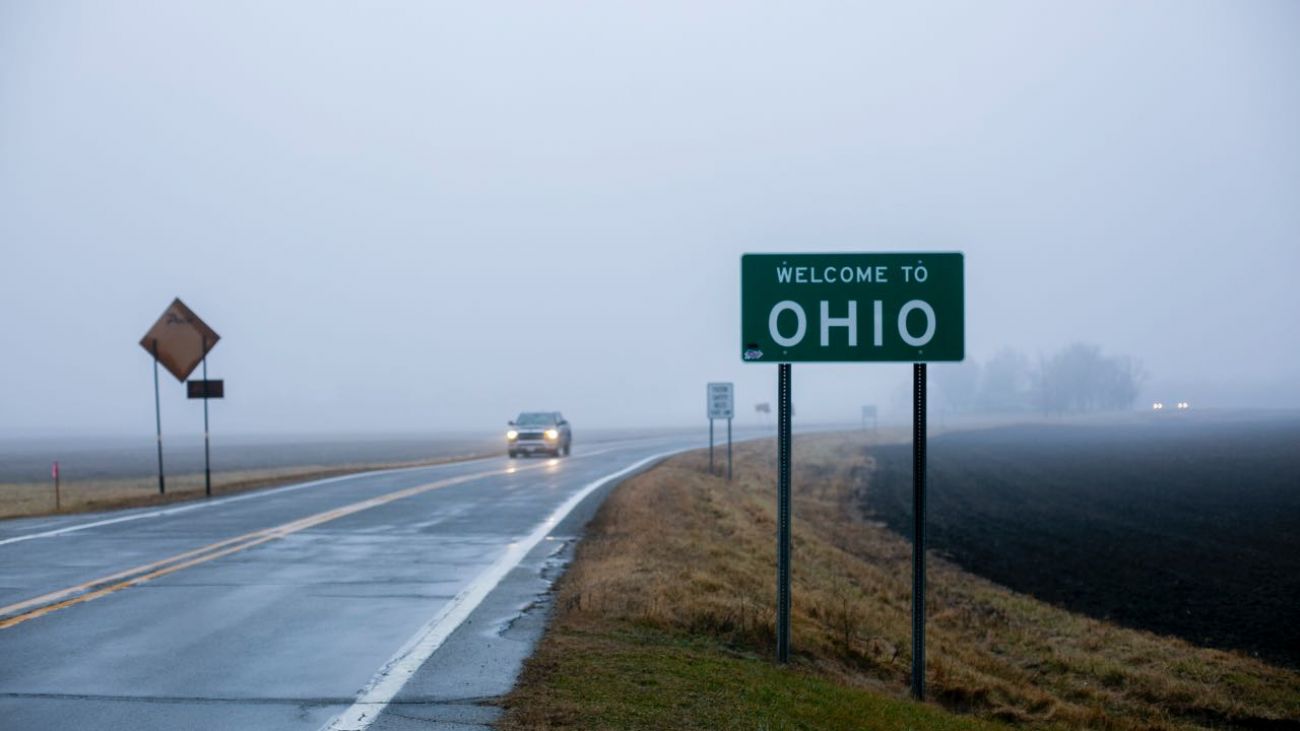 A hearty welcome
Most Morenci residents who spoke with Bridge agreed that cannabis has been a welcome addition to their town. Those who once dissented still harbor their frustrations, said Julie Kruse, who bartends at Flats Pub downtown.
"You have a few people who are old-school, say 'we don't need that stuff,'" Kruse said. "But for the most part, [the community] supports it."
It's already a part of their daily lives: Kruse said the draw of the cannabis businesses has brought more people into the bar and restaurant, and Murphy said he frequently has visitors stop in his shop just to ask where the nearest dispensary is.
Some, however, are a little more affected by the influx of cannabis businesses than others. Steve Hartman bought his residence in the soon-to-be marijuana business zone three years ago.
What began as a quiet home within walking distance of a laundromat, bank and ice cream shop quickly turned to a high-traffic intersection and, lately, brought about periodic bouts of open-air cannabis stench. That can be hard to bear for him and his family, which includes a son who is still in high school.
He said he "absolutely" would not have bought the home had he known what was coming.
"We never intended to be here permanently, and this doesn't help that. We love it here, but it's too busy," Hartman said. Still, while he doesn't smoke himself, he remains neutral on cannabis: "I'm on the fence. There's pros and cons."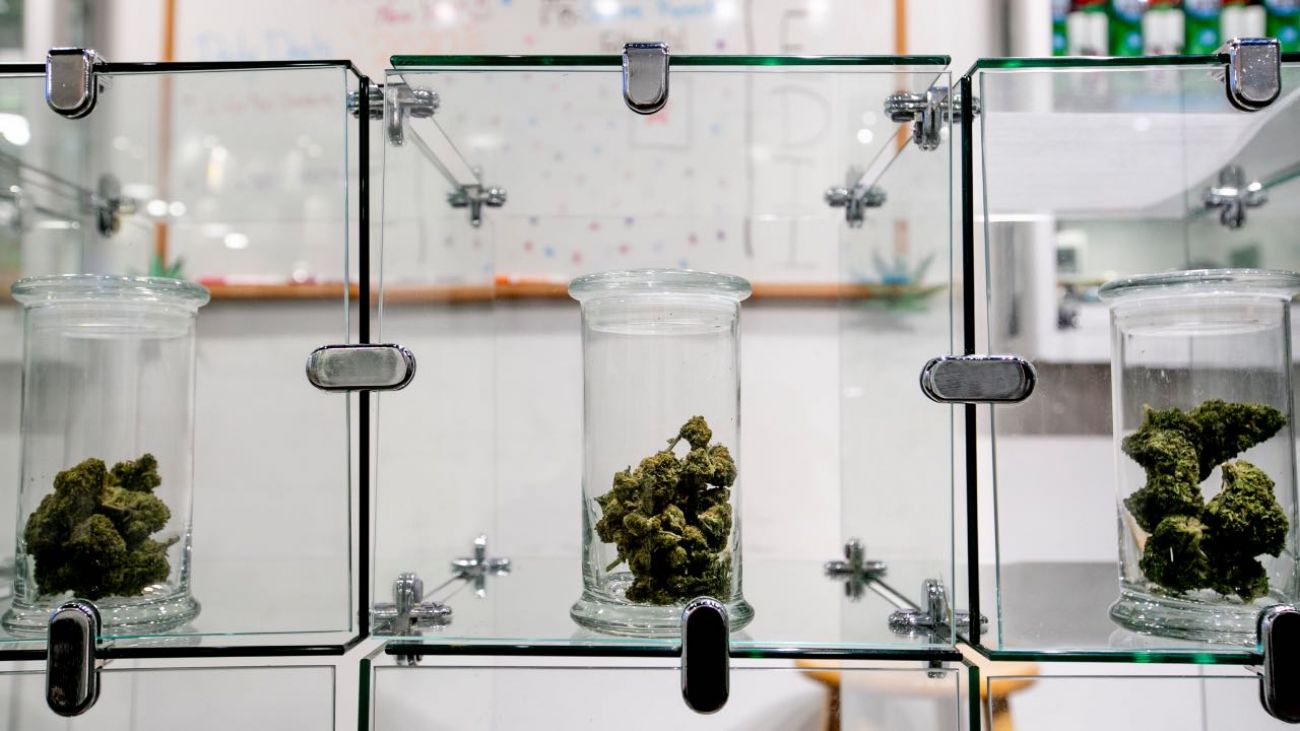 For those a little further afield, the only complaint is that the bounty of their highly-profitable neighbors hasn't yet seeped into downtown Morenci.
"I'd like to see more activity here in town, more incentives for businesses to come in," Murphy said. "When I first get here in the morning, this place is a ghost town. It doesn't wake up until after lunch time. I'm going to stay optimistic and hope that this community can see a little boom of sorts soon."
Cannabis business owners acknowledge there's more to do.
Silver of Pinnacle Emporium, who lives in Las Vegas and commutes to Morenci and his other shops along the Michigan border, said he's planning to buy property in town to help transition the 30 to 50 people he'll hire once his company's grow facility is up and running.
"Our vision is to create more places for people to come to stick around," Silver said. "Versus drive in from 100 miles away, get their product and turn around. Keep them here, let's give them a reason to stay."
Only donate if we've informed you about important Michigan issues
See what new members are saying about why they donated to Bridge Michigan:
"In order for this information to be accurate and unbiased it must be underwritten by its readers, not by special interests." - Larry S.
"Not many other media sources report on the topics Bridge does." - Susan B.
"Your journalism is outstanding and rare these days." - Mark S.
If you want to ensure the future of nonpartisan, nonprofit Michigan journalism, please become a member today. You, too, will be asked why you donated and maybe we'll feature your quote next time!