From Arkansas, a warning to Michigan on Medicaid work rules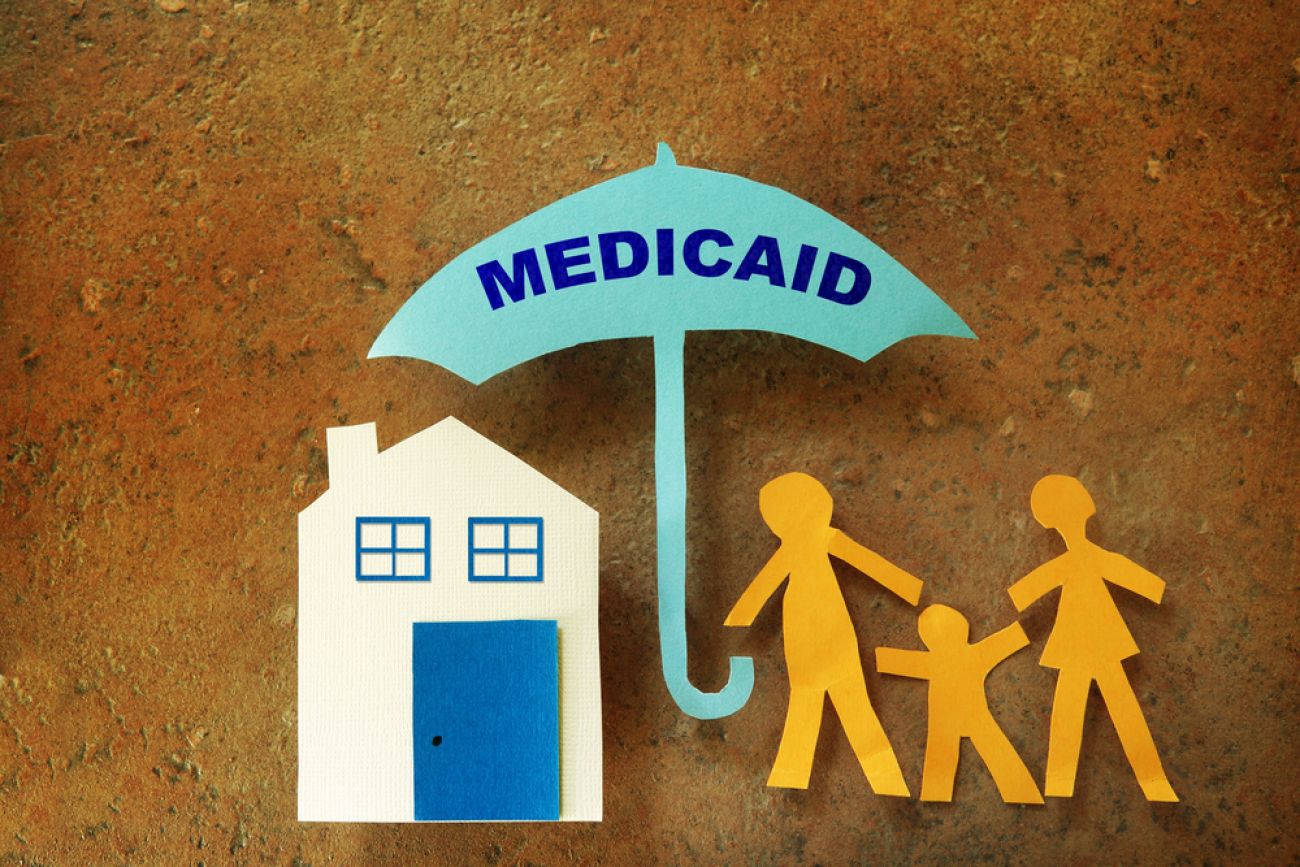 As Michigan awaits federal approval of its work mandate for Medicaid recipients, critics point to Arkansas as a red flag for what could go wrong.
Since Arkansas put in place its own Medicaid work rules in June, state record show more than 12,000 recipients already have lost health insurance.
That list includes Adrian McGonigal, a 40-year-old poultry worker purged from the rolls – even though he was working at the time – because he failed to report his hours each month.
Arkansas requires recipients to work, volunteer, be in school or search for jobs 80 hours a month and to report proof of that each month online. That's a big barrier for McGonigal, who told Bridge he has no computer or smartphone and scant familiarity with either. Recipients are struck from the rolls if they fail to report for three months.
"I couldn't even do it," he said of the online reporting requirement. "I'm just not computer savvy. I don't know that much about computers."
According to a federal lawsuit, after losing insurance McGonigal landed in a hospital emergency room in October because he no longer had the medicine he needs for a chronic lung condition. The lawsuit states he then lost his job at a poultry plant because he missed too many days of work due to health issues.
"It's been an uphill battle," he said.
Kevin De Liban, an attorney with Legal Aid of Arkansas, says his state's Medicaid work law "has wreaked havoc on the lives of poor people. It has done nothing but hurt our clients and low-income Arkansans."
Legal Aid of Arkansas, the Southern Poverty Law Center and the National Health Law Program are suing to block the work requirements.
As the rules took hold this year, the Arkansas Hospital Association warned they could saddle hospitals with debt as they see more patients with no insurance.
"We're worried about people losing coverage who should not be losing their coverage," said Bo Ryall, the group's president.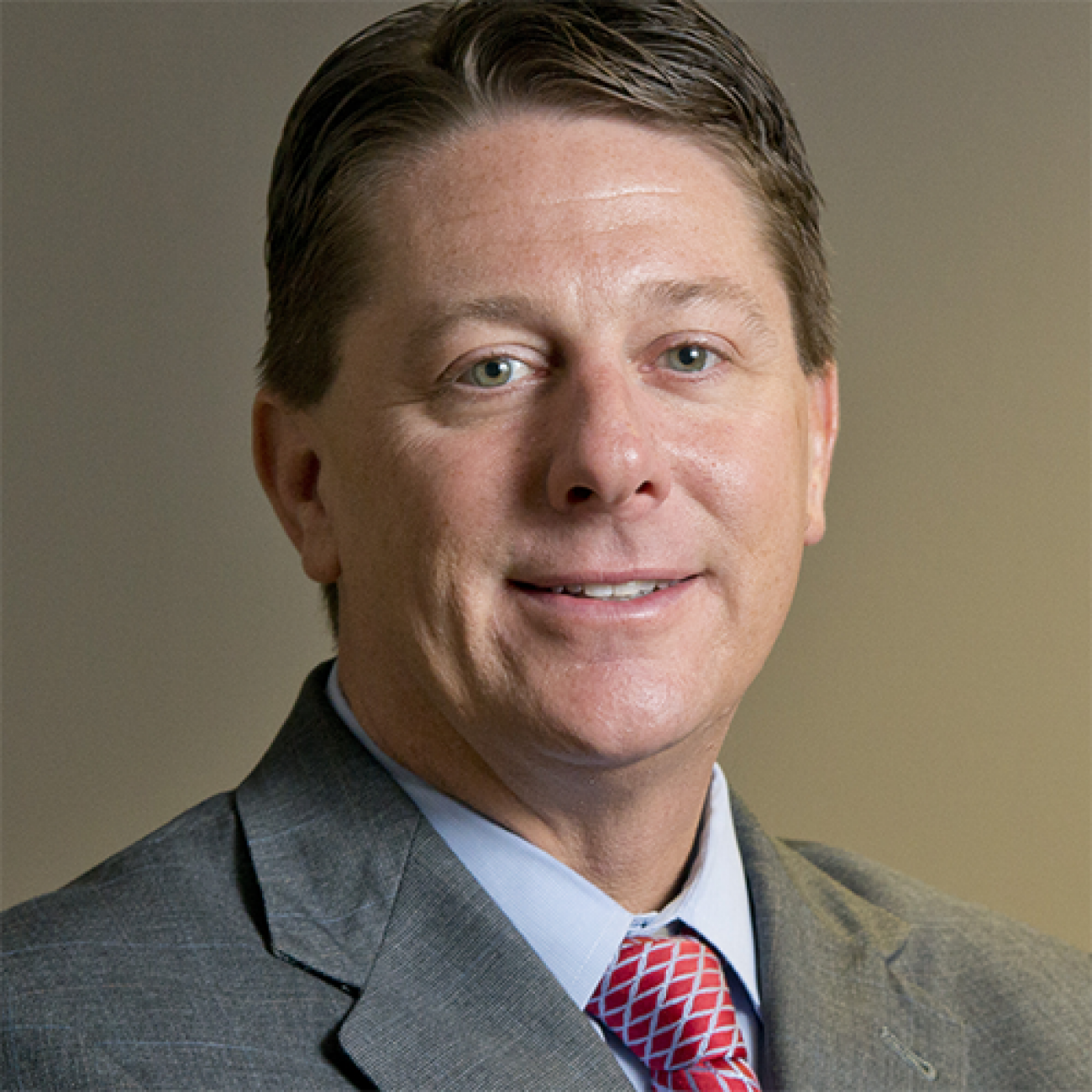 Ryall told Bridge his fears are materializing as the number of uninsured rises. He said that could mean trouble, especially, for struggling rural hospitals.
"We are very concerned about the impact of those losing coverage. It's always difficult for small rural hospitals to keep their doors open. Any type of individual that ends up as uncompensated care will impact that hospital."
A Michigan critic of Medicaid work rules said the Arkansas experience should serve as a wakeup call for what could happen here in a little more than a year, when Michigan's new rules are expected to take effect, if approved.
"Everything we said would happen when we were talking to legislators is happening in Arkansas," said Emily Schwarzkopf, senior policy analyst for the Michigan League for Public Policy, a Lansing nonprofit advocacy group that opposed the measure.
"As people lose coverage, they can't afford their medications. They get more sick and end up in the emergency room. As people go back to the emergency room, we see the cost to hospitals go up."
She added: "We are against work requirements. We will continue to be against work requirements. But if the federal government does approve Michigan's waiver, we have to make sure we do it right."
Arkansas is among five states already granted federal waivers for Medicaid work rules. As the first of those states to put the work requirements in place, it is being closely watched. Michigan awaits approval by the Centers for Medicare and Medicaid Services for a measure signed into law in June by GOP Gov. Rick Snyder. Eight other states also await federal approval.
Michigan supporters of the work rules, like those in Arkansas and elsewhere, argue they simply are meant to encourage personal responsibility. The Trump administration opened the door to state work rules in January when it issued new guidelines allowing states to compel Medicaid recipients to work or meet other requirements in order to receive benefits.
"Welfare benefits should always be a hand-up, not a handout," House Speaker Tom Leonard said in a statement before passage of Michigan's measure.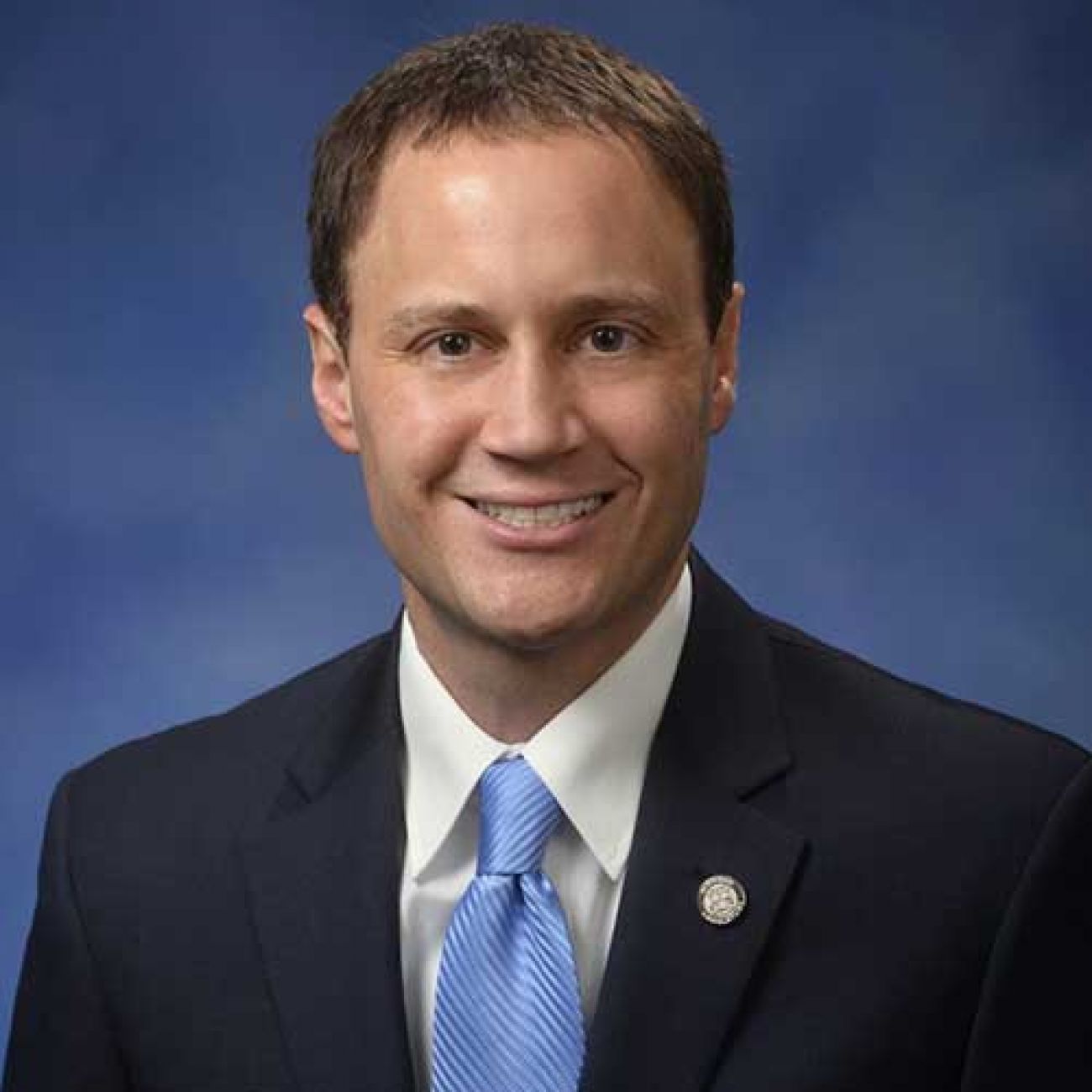 "But instead our current system takes millions of dollars from hard-working Michigan families and gives completely free benefits to people who are oftentimes perfectly able to work and earn their own health coverage."
He added that it "puts able-bodied participants on the path to self-sufficiency…"
State Sen. Mike Shirkey, R-Clarklake, who negotiated changes to the measure with the Snyder administration, said it is "all about trying to find more workers."
Michigan, like Arkansas, would impose a requirement that Medicaid recipients work 80 hours a month in a paid job, job training program, volunteer position, internship or undergo substance abuse treatment. Beneficiaries who don't meet the requirements for three out of 12 months will lose coverage for at least a month and will have to meet them before they are reinstated.
As in Arkansas, recipients are to report their hours each month. The measure is to take effect in Michigan in 2020 if approved. It's not yet clear whether or how Michigan will provide reporting options beyond online.
Fiscal analysts say the work rules could apply to about 540,000 of the 670,000 individuals insured under the expansion of Medicaid known as Healthy Michigan, which covers individuals age 19 to 64 making up to 133 percent of the federal poverty level. Medicaid recipients average roughly $16,000 annually in benefits.
The measure allows for exemptions for pregnant women, people with disabilities, full-time students, those in job training, caretakers and the "medically frail," a number estimated at 130,000 recipients.
Still, the state House Fiscal Agency estimates that up to 54,000 recipients could lose coverage under the work rules, a calculation primarily based on estimates from other states with approved waivers. And a 2018 academic study suggests the work requirement could land hard on individuals with physical and mental health issues.
The agency also found that nearly 50 percent of adults enrolled in Healthy Michigan were working, with about 28 percent out of work. The latter group included individuals not classified as disabled but had a variety of chronic physical and mental health issues. Within this group, 74 percent had a chronic health condition and more than a third had a mental health condition.
It's unclear how many of these would meet the state's medical exemption standard.
In Arkansas, advocates for the work rules continue to argue they are a reasonable incentive for personal responsibility.
Arkansas Gov. Asa Hutchinson said in September the work requirement is not meant to be punitive but was designed to "balance values" and help those "who are trying to help themselves" through work.
But Bruno Showers of Arkansas Advocates for Children and Families, a nonprofit advocacy group, said it's only served to punish low-income workers by tripping them up with bureaucratic rules and a system that's tricky to navigate.
With more than 12,000 recipients booted thus far from Medicaid, Showers expects that number to climb, since the initial work rules rollout applies to adults age 30 to 49. It expands to Medicaid recipients aged 19 to 29 in 2019.
"I hate to say I told you so, but I told you so," Showers said. "That's why we were opposed to this. There's not any evidence anywhere that work requirements pull people out of poverty."
To the contrary, Showers said, the combination of the state's complex mandatory online reporting requirement and poor Internet access among the poor has yielded predictable results: Ejecting qualified recipients from the rolls.
Arkansas ranks 48th among the states in broadband access. And at least one fourth of Medicaid recipients subject to Arkansas work rules do not have access to the Internet, according to the Urban Institute, a Washington D.C.-based liberal think tank.
National surveys indicate this could be a barrier for Michigan as well, as 28 percent of U.S. Medicaid adults do not use the Internet, according to the Kaiser Family Foundation, a nonprofit health care research organization.
"They tried to make this as automated as possible," Showers said, a claim the state does not dispute.
Indeed, Arkansas Department of Human Services Director Cindy Gillespie said the online-only reporting requirement is an effort to save money.
"If you implement it in the old-fashioned way of 'Come into our county office,' we would have to hire so many people," she said after the waiver was approved.
To report work records through the state web portal, enrollees must have an email address to log in and must link their account to their Medicaid case. That requires a reference number that clients may or may not have received in mailed notices. Users have reported trouble accessing the site through smartphones.
Beyond that, the web portal has been shut down each day from 9 p.m. to 7 a.m., which officials said was necessary for updates and maintenance of the site.
The most recent data coming from Arkansas is not encouraging. That state's October records show that of the more than 15,000 recipients required to report work records more than 12,000 - or nearly 80 percent – failed to do so. Showers said that strongly suggests many remain either unaware of the requirements or unable to file reports online.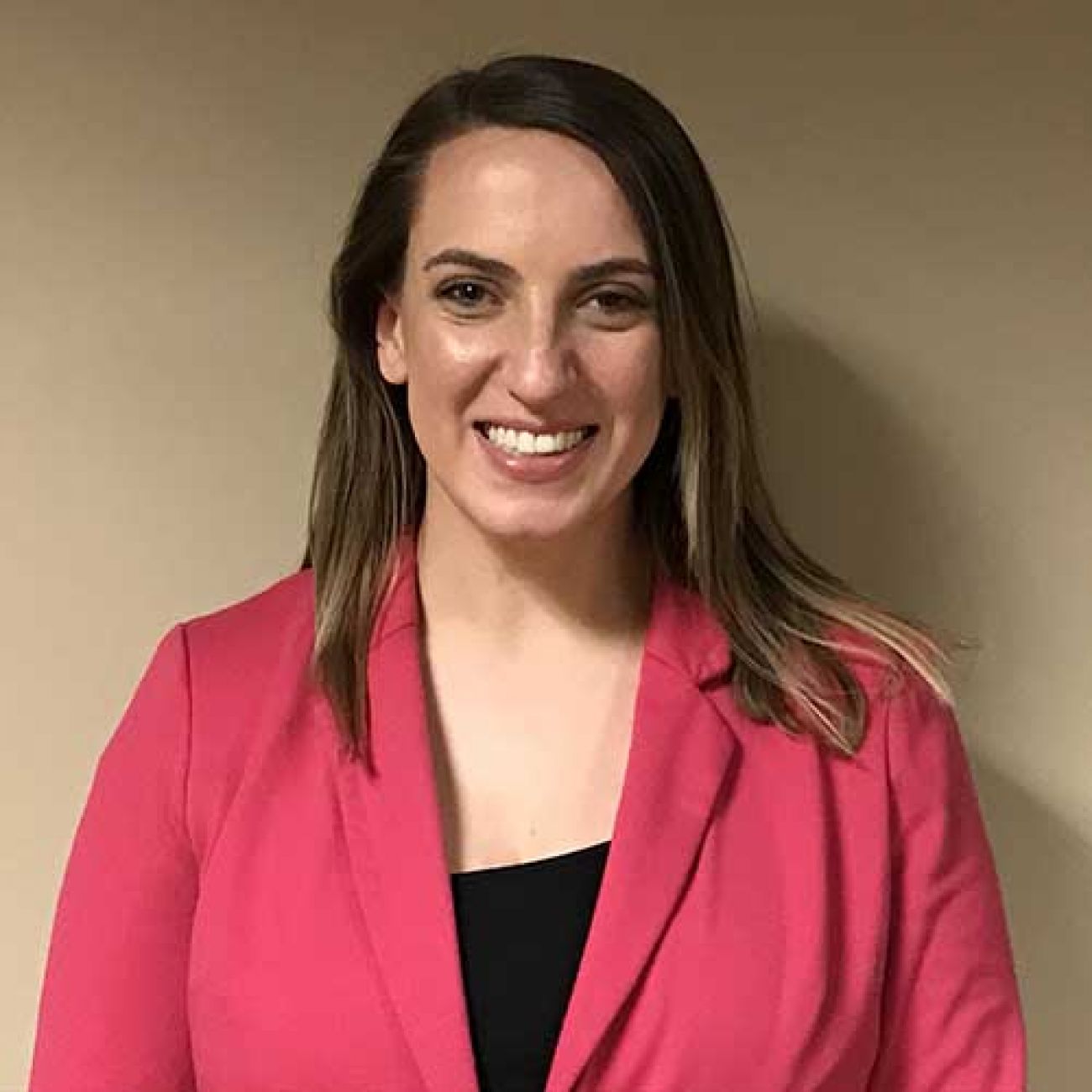 "People are not logging in. They are not getting into the portal," he said.
But Gillespie, the Arkansas DHHS director, said she suspects other explanations, saying in a PBS interview that some Medicaid clients simply may not want health care coverage.
"They don't value the insurance," she said. "It may just also be a case they don't know that they are insured and they don't really care to be insured."
Citing the thousands of residents falling of the insurance rolls, the U.S. Medicaid and CHIP Payment and Access Commission, a nonpartisan federal advisory panel, sent a letter to Medicaid officials in the Trump administration in early November calling for a "pause in disenrollments" in Arkansas.
That hasn't happened.
Bob Wheaton, spokesman for Michigan's Department of Health and Human Services, said his department is "very much aware of the challenges Arkansas is experiencing." He added that has reinforced the Michigan department's efforts to be flexible in how recipients report work hours if the waiver is approved.
He said that would include MI Bridges, its online system for cash assistance, food stamps and other programs. But he said it also may well include an option to report by phone and through local caseworkers.
A spokesperson for Governor-elect Gretchen Whitmer – who opposes Medicaid work rules – said in a statement Whitmer intends to keep a close eye on what transpires.
"While it is unclear when and if Michigan's waiver will be approved, the Governor-elect and her transition team are currently reviewing all options to strengthen Medicaid," said Clare Liening. "She looks forward to working with the Legislature and the federal government on this critical issue."
In the meantime, Michigan League for Public Policy analyst Schwarzkopf said state officials might learn something from the experience of McGonigal, the Arkansas worker who lost his job.
McGonigal said he recalled getting something in the mail related to work rules. But he found it hard to comprehend.
"Nobody explained it to me in words that I could understand. I didn't know what was going on," he said.
According to the lawsuit, he tried calling a local DHS office but was told he had to report his hours online. Finally, with help from family members, he was able to do so for the month of June, not realizing, he said, he had to do so each month.
The suit says he went to a pharmacy Oct. 5 to refill prescriptions he had for chronic obstructive pulmonary disease, degenerative disc disease, depression, and an anxiety disorder. He was told he no longer had Medicaid coverage. Unable to pay the $800 for COPD prescription alone, he went without his medication.
Not long after, he went to an emergency room and subsequently missed several days of work. On Oct. 22, he was fired by the poultry plant for accumulating too many work absences.
With help from Legal Aid of Arkansas, he was able to get a "good cause" restoration of his Medicaid. But he said he's not been able to find work, has trouble sleeping and worries he won't be able to keep his insurance even if he finds a job.
"I'm sure there's a lot of other people like me," he said.
We're not just a news organization, we're also your neighbors
We've been there for you with daily Michigan COVID-19 news; reporting on the emergence of the virus, daily numbers with our tracker and dashboard, exploding unemployment, and we finally were able to report on mass vaccine distribution. We report because the news impacts all of us. Will you please support our nonprofit newsroom?