The list of supporters for the planned New International Trade Crossing in Detroit reads like a roll call of distinguished Michigan stakeholders. Five governors. Five automakers. Twenty-three chambers of commerce. The state's largest newspapers, corporations and most influential movers and shakers all have signed on in agreement that the state needs a new, modern link between the United States and Canada.
Why, then, did more than 477,000 residents sign petitions for a ballot proposal that would put its construction up for a popular vote?
Because the organization that stands to lose the most from the new bridge's construction – the Detroit International Bridge Co. of Manuel Moroun and family, which wholly owns the 82-year-old Ambassador Bridge – has mounted a furious battle to preserve its own stake, bankrolling a campaign it calls "The People Should Decide" and represented by Proposal 6 on the November ballot.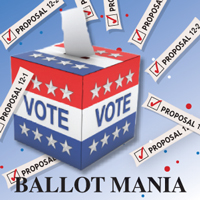 CLICK FOR FULL COVERAGE
Proposal 6 would require all new international bridges and tunnels built in the state to be pre-approved by voters statewide and in the individual municipalities where they would be erected. Further, it defines "new" retroactively, to those not open for business on Jan. 1, 2012, potentially undoing the international agreement for the new bridge signed by Gov. Rick Snyder and Canadian Prime Minister Stephen Harper in June. In that agreement, the Canadian government agrees to carry Michigan's $550 million share of the costs.
While much has been made by opponents of the bridge's $2.2 billion price tag, the NITC project is small potatoes compared to other major public works now under way. California has embarked on a high-speed rail project with an estimated cost nearing $70 billion; New York City is spending $6 billion to drill a new tunnel to bring water to the city.
No other state with an international border that crosses water – Maine, New York, Minnesota and Texas – has a similar law to what Proposal 6 would impose in Michigan, although Texas and Minnesota are like Michigan in having privately owned bridge crossings. (See box below right.)
Proposal 6 also would treat international crossings differently than other public bridges in Michigan, which number more than 10,000, according to a calculation by the Michigan Department of Transportation.
What happens after the vote?
"If it passes, people would realize very quickly that the unintended consequences are way more than they bargained for," said Brad Williams, vice president for government relations for the Detroit Regional Chamber of Commerce, who added that he didn't think it would necessarily stop the NITC from being built, even with its retroactive clause.
"(The crossing agreement between the U.S. and Canada) is a contract, and you can't break a contract with an election," he said.
Not all see it that way.
At an October news conference to announce the findings of an analysis commissioned and paid for by The People Should Decide, financial consultant Patrick O'Keefe said his company had found that the NITC project was unnecessary, not economically feasible and would end up costing the state $325 million in lost revenue from existing border crossings, including the Ambassador and Blue Water bridges and the Detroit-Windsor tunnel, as well as other costs involved with maintenance of stateside infrastructure.
International, and private
While privately owned spans over international border crossings such as the Ambassador Bridge are uncommon, they aren't as rare as one might think. The Ambassador is by far the busiest, but Texas has four in private hands:
* B & M Bridge between Brownsville, Texas and Matamoros, Mexico, owned by the B&M Bridge Co.
*Progreso International Bridge between Weslaco, Texas and Nuevo Progreso, Mexico, owned by the B&P Bridge Co.
* Los Ebanos Ferry, a hand-operated ferry crossing between Los Ebanos, Texas and Gustavo Díaz Ordaz, Mexico, owned by the Reyna family.
* Río Grande City-Camargo International Bridge between Rio Grande City, Texas and Camargo, Mexico, owned by the Starr-Camargo Bridge Co.
In Minnesota, the Fort Frances-International Falls International Bridge crosses the Rainy River and is owned by Boise Cascade LLC and Abitibi Consolidated, Inc., two paper companies.
"The NITC is being built prematurely in advance of demand," O'Keefe said.
Proponents say building demand is the whole point of the NITC.
"If Michigan is going to be competitive going forward, we need a bridge that moves at the speed of the global economy, and that means an expressway-to-expressway connection," said Mike Johnston, vice president of government affairs for the Michigan Manufacturers Association. One of the criticisms of the Ambassador Bridge is that it doesn't connect to Ontario's 401 highway, and trucks arriving in Canada must go through more than a dozen stoplights to get there. The NITC would connect to I-75 on the U.S. side, and to the 401 across the river.
A duel with numbers
The Center for Automotive Research, in an analysis of the new bridge's potential impact released in June, estimated the project will create thousands of jobs, both short- and long-term, in construction and new private investment. As many as 6,800 permanent jobs could be created, the report said, increasing Michigan's gross state product by $630 million per year, with personal income and related revenues rising accordingly.
The automotive industry has been a particularly vocal supporter of the NITC. Bill Ford, executive chairman of Ford Motor Co., issued a statement at the time of the agreement's announcement, "strongly supporting" the bridge, "which is projected to bring in new jobs and investment into the state, as well as strengthen its role as a center of international trade."
Figures kept by the Public Border Operators Association, which gathers data on truck and tunnel crossings between the U.S. and Canada, show traffic has been slowly rising on the Ambassador Bridge since it hit a trough in 2009. PBOA President Robert Horr said traffic is not only dependent on general economic health, but in differences in the exchange rate between the Canadian and U.S. dollar. The two currencies have been almost at par in recent years, which tends to flatten out traffic.
The other side has its own set of numbers.
Many of them were laid out by O'Keefe at the October news conference. They point out to reduced crossing traffic since the start of the recession and estimated cost overruns at the NITC to be at least 10 percent, which they claim puts the Canadian "unrecovered investment" at $8 billion, based on the bridge's announced $2.1 billion cost.
O'Keefe defended the independence of his analysis, noting his firm insisted on being paid up front. He said its conclusions are defensible because "we were the first to pull together the disparate pieces of information," and said economic analysis until now has been "conducted in silos."
"The rhetoric doesn't support the facts," O'Keefe said. "Everyone wants to turn Michigan into a transportation hub." However, "We believe this is being implemented in a way that could do economic damage to existing crossings."
In December 2011, Bridge Magazine looked at the business case for a second Detroit-Windsor span.
"If freight traffic crossing the Ambassador is lower, and there's no reliable data on the cost of delays, why is a new bridge (with a price tag of $2.2 billion for the proposed public bridge and $500 million for the Moroun bridge) needed?," the report asked.
Proponents' answers centered mainly around two ideas: redundancy and capacity. The more of both, the more likely Michigan was to benefit, they argued then – and still argue now.
But if Proposal 6 passes, don't expect a vote on the NITC anytime soon. Tom Shields, spokesman for  Taxpayers Against Monopolies, an anti-Prop 6 group, says the most likely immediate effect will be more litigation from the Moroun family, as they seek to stop the NITC.
If Prop 6 fails, Shields said, construction won't begin immediately. That process depends on the issuance of a presidential permit from the U.S. Department of State, and the public-comment period for that only ended recently.
On TV: lots of misinformation
Pro-Prop 6 interests have been advertising heavily, running spots on TV and on the Web, as well as other media. The Michigan Truth Squad has generally found its ads to be misleading. The most recent crop include what appear to be average Michiganians (they're not identified) making claims that are not supported by facts, including "How can they tell us there's no money for education and schools, but there's money for a bridge," and "Do you know how many police, firefighters, teachers, could we hire with the money they're going to spend on this bridge?" Truth Squad investigation has found no valid basis for any of those claims, concluding:
"The battle over a second bridge is about money – the Moroun family's (owners of the Detroit International Bridge Co.) money. The expectation is that a second bridge will reduce traffic on the existing Ambassador, thereby costing the Moroun family money. There is a reason that the family interests have spent millions in campaign contributions, lobbying efforts and TV ads in recent years to stop the NITC project – not to mention what sums have been spent by Moroun interests in legal challenges to the project. Michigan voters may want to ask themselves one question: Why are Moroun family interests spending millions to 'protect' the average taxpayer?"
"We're up against one billionaire who will say or do anything to protect his monopoly," said Williams. "He has unlimited resources and no obligation to tell the truth."
Staff Writer Nancy Nall Derringer has been a writer, editor and teacher in Metro Detroit for seven years, and was a co-founder and editor of GrossePointeToday.com, an early experiment in hyperlocal journalism. Before that, she worked for 20 years in Fort Wayne, Indiana, where she won numerous state and national awards for her work as a columnist for The News-Sentinel.
At a glance: Proposal 6
WHAT VOTERS WILL DECIDE: If you vote for Proposal 6, it is effectively a vote to stop – or at least delay - the New International Trade Crossing bridge between Detroit and Windsor. If the measure passes, additional elections may decide whether the project proceeds. If you vote against Proposal 6, effectively you are supporting the New International Trade Crossing and existing state policy on the construction of bridges, international or otherwise.
WHAT THE ADS SAY: Proponents of Proposal 6 have used ads to argue that the NITC is not economically viable; that politicians are untrustworthy; that the bridge will cost far more than anticipated; that, somehow, Michigan taxpayers will pay for it. Opponents of Proposal 6 have used ads to argue the bridge is a vital economic link; that Canada will bear the cost of the bridge; that the backers of Proposal 6 are motivated by thei personal financial interests.
WHAT THE TRUTH SQUAD SAYS: Reports by the Michigan Truth Squad have found that ads favoring Proposal 6 were inaccurate and misleading. A flurry of fouls, from flagrant to technical to regular, have been called on the pro-Prop 6 side. The pro-Prop 6 campaign appears to be the least accurate ad series in the short history of the Truth Squad. The Truth Squad found that ads opposing Proposal 6 were mostly fair, though warnings were issued on definitive statements about the life expectancy of the Ambassador Bridge and about the nature of international trade traffic.
ON THE BALLOT: PROPOSAL 12-6
A PROPOSAL TO AMEND THE STATE CONSTITUTION REGARDING CONSTRUCTION OF INTERNATIONAL BRIDGES AND TUNNELS
This proposal would:
Require the approval of a majority of voters at a statewide election and in each municipality where "new international bridges or tunnels for motor vehicles" are to be located before the State of Michigan may expend state funds or resources for acquiring land, designing, soliciting bids for, constructing, financing, or promoting new international bridges or tunnels.
Create a definition of "new international bridges or tunnels for motor vehicles" that means, "any bridge or tunnel which is not open to the public and serving traffic as of January 1, 2012."
Should this proposal be approved?
YES ___
NO ___