Claim: Donors to Michigan abortion and payday loan petitions violated law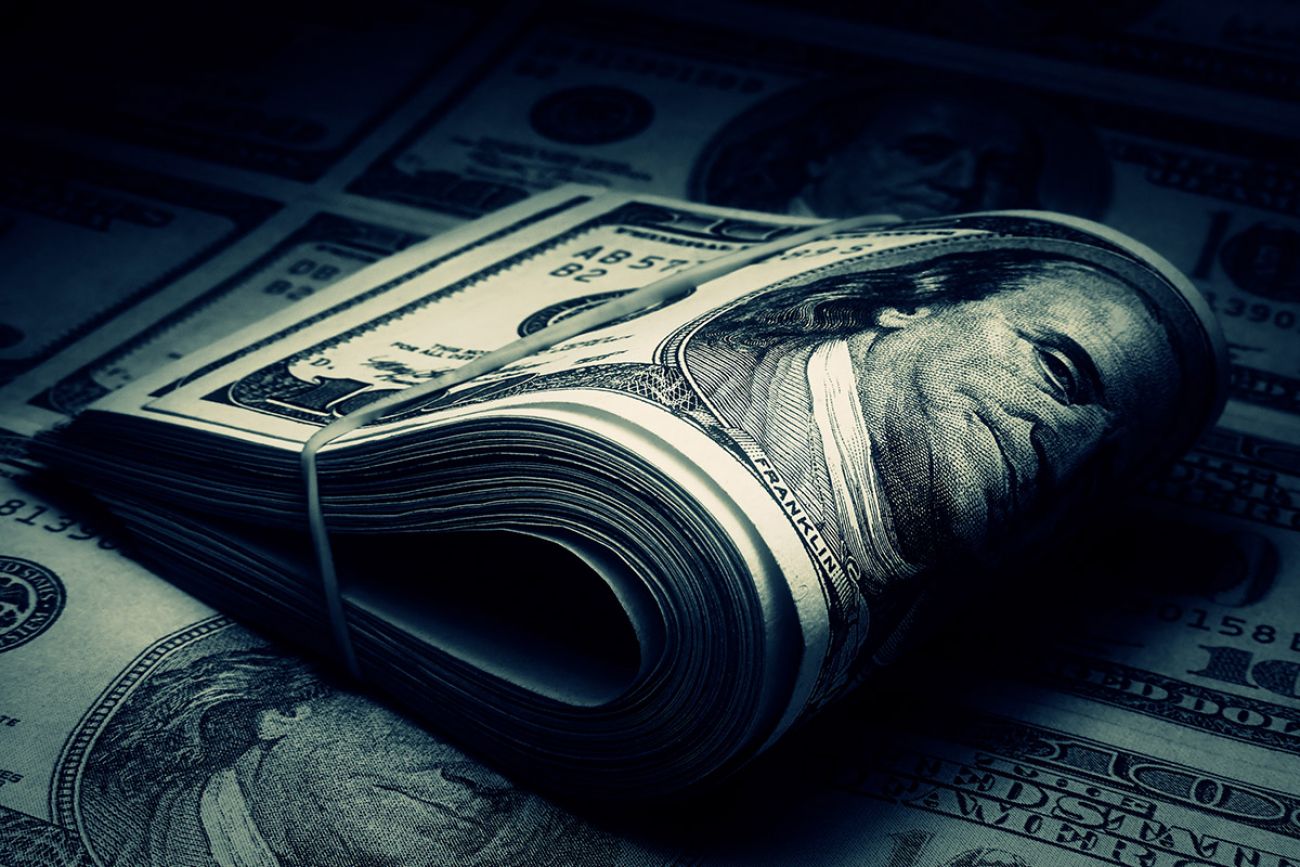 A Washington, D.C.-based group linked to conservative causes is accusing donors to several Michigan progressive initiatives of violating campaign-finance laws. (Shutterstock)
LANSING — Seven nonprofits violated Michigan's campaign finance law by bankrolling ballot proposals while keeping their donors' identities secret, a Washington, D.C.-based group argued in complaints filed with Michigan Secretary of State Jocelyn Benson's office.
The Foundation for Accountability and Civic Trust (FACT) — a group formerly run by former Donald Trump-appointed Acting U.S. Attorney General Matthew Whitaker — filed the complaints Wednesday against 501(c)(4) social welfare organizations funding progressive initiatives in Michigan over the past three years.
Ballot measures in question include Reproductive Freedom for All, a proposal that would enshrine reproductive rights into the Michigan Constitution, and Michiganders for Fair Lending, which would cap payday loan interest rates, which is the only state law measure so far to meet the signature submission deadline this year.
Related:
Millions of donations from "dark money" groups — nonprofits not required to disclose their donors — have poured into Michigan's ballot drives favored by progressives and conservatives. At the end of 2021, almost 90 percent of all contributions to ballot measures — $9.6 million of the $10.4 million — came from dark money groups, Bridge previously reported.
FACT, however, did not file a complaint against conservative ballot measures that received the bulk of their contributions from dark money groups. For instance, Michigan Guardians for Democracy — a Lansing-based nonprofit group not disclosing its donors — is the major funder for three conservative ballot drives: Secure MI Vote, Unlock Michigan and Let MI Kids Learn.
The D.C.-based group itself has ties to dark money groups and has a history of being funded by anonymous donors, campaign finance watchdog group OpenSecrets reported. A single six-figure donation from an anonymous donor accounted for 100 percent of the organization's funding in 2015, 2016 and 2017. The group has a history of filing complaints against liberal public officials and organizations.
This week's complaints come as the abortion rights and payday lending proposals could appear on the November ballot for Michigan voters.
The reproductive rights proposal, energized by last month's U.S. Supreme Court ruling that ended federal protection for abortion, has gathered nearly 800,000 signatures, almost doubling the minimum required amount of valid signatures, campaign co-chair Linh Song said earlier this week. Michiganders for Fair Lending turned in 405,625 signatures in June — more than the 340,047 valid signatures required, though state elections officials still must review the validity of those signatures.
FACT filed the complaints after Benson, the state's Democratic Secretary of State, referred a similar complaint against two conservative nonprofits to the state's Democratic Attorney General Dana Nessel for investigation last month.
The organizations — Michigan! My Michigan! and Michigan Citizens for Fiscal Responsibility — appeared to have solicited $2 million in support of Unlock Michigan, a successful ballot initiative to repeal Michigan Gov. Gretchen Whitmer's emergency power during the pandemic, according to the state finding. Benson had previously dismissed a similar complaint and deemed the evidence at the time "insufficient."
The office does "not have comment on complaints that have not undergone the review process," Benson spokesperson Tracy Wimmer told Bridge on Friday of the latest complaints, lodged this week.
The ballot initiative campaigns in question heavily relied on funds from nonprofits that are not required to disclose donors, leaving the true source of those funds in the dark, FACT argued in its complaints. In some cases, the campaigns paid out similar amounts it had received days ago from those nonprofits, suggesting "coordination" between the entities, the complaints said.
For example, the abortion rights ballot question committee received a combined $1.4 million from the American Civil Liberties Union's national and Michigan accounts and from a New York advocacy group, the Center for Reproductive Rights, between January and March, campaign finance records show.
That accounted for 98 percent of the ballot proposal campaign's funding during that period.
Between February and March, the campaign received $1.4 million from nonprofit donors and paid out $1.2 million for polling and signature gathering services, the complaints noted.
Similarly, Michiganders for Fair Lending received $4.1 million as of March, with 99 percent of the funds coming from the ACLU and a D.C.-based liberal dark money group, the Sixteen Thirty Fund, campaign records show.
A spokesperson for ACLU Michigan did not immediately return a request for comment Friday.
All told, funds from seven nonprofits — totaling $9 million — made up of the bulk of funding for five ballot proposals over the past three years, the group said in a Friday press release.
"In most cases, the organizations involved were nearly the sole funders of the ballot question committees (up to 99.9%) — meaning the ballot question committee would not exist without the funding and these organizations essentially WERE the ballot question committee," the press release says.
The nonprofits should have been subject to disclosure rules because they raised money "​​with the intent of supporting the ballot question committee," the group argued. And it is a violation of Michigan law for an organization to raise money for ballot initiatives "in order to shield the organization's donors from the reporting requirements," the complaints said.
"Put simply, organizations transferred large amounts of their anonymously collected money to fund ballot question committees that require full disclosure," FACT said Friday.
Eric Ventimiglia, executive director of conservative group Michigan Rising Action, said Benson has a "clear history of selective enforcement and protecting her political allies."
"The complaints filed by FACT will test Benson's ability to uphold standards that align with previous decisions from the Bureau of Elections," Ventimiglia said in a Friday statement. "Failure to apply the same standards to liberal groups would cement Benson's double standard that punishes her political opponents and protects her allies."
Bob LaBrant, a longtime strategist who filed the Unlock Michigan complaint, told Bridge on Friday he "welcomes" the complaints filed by FACT. But there is a difference between FACT's complaints and his, he said.
Social welfare organizations are allowed to make political contributions as long as that is not their primary purpose, according to the Internal Revenue Services. What matters is whether those nonprofits are raising money to serve as "financial conduits" to the ballot drives, LaBrant said.
Benson's office noted that Michigan! My Michigan! and Michigan Citizens for Fiscal Responsibility gave $2.3 million to Unlock Michigan — almost 90 percent of the petition group's funding — during the 2020 election cycle. But neither of the groups had that much money at the beginning of 2020, suggesting they could have raised the funds specifically for Unlock Michigan, according to an October 2020 letter from Benson's staff.
But social welfare organizations such as the ACLU have a budget bigger than the amount of contributions it gave the ballot drives, LaBrant noted.
"What was their total budget and what other programs do they have other than to serve as a conduit to make contributions to ballot question committees?" LaBrant said. "That's the key question here."
The new complaints also targeted:
Raise the Wage, a ballot proposal aiming to raise the minimum wage in Michigan to $15 per hour. It's funded primarily by D.C.-based minimum wage advocacy group One Fair Wage Action.
Fair and Equal Michigan, a failed initiative in 2020 advocating for LGBTQ rights. It was funded primarily by an East Lansing nonprofit, Bipartisan Solutions.
Keep Michigan Safe, a 2020 effort to protect Whitmer's emergency powers during the pandemic and counter Unlock Michigan. It was funded primarily by Lansing nonprofit Road to Michigan's Future.
We're not just a news organization, we're also your neighbors
We've been there for you with daily Michigan COVID-19 news; reporting on the emergence of the virus, daily numbers with our tracker and dashboard, exploding unemployment, and we finally were able to report on mass vaccine distribution. We report because the news impacts all of us. Will you please support our nonprofit newsroom?