Randy Talifarro has dealt with his share of dangerous situations during nearly three decades in firefighting.
Perhaps that's why the veteran East Lansing fire chief didn't exactly charge into the fray when asked to assume the task of also running the city of Lansing's Fire Department.
"Candidly, I was a little hesitant," said Talifarro, 51, who began leading both departments in January under a one-year interim agreement between the neighboring communities. "I didn't know what it might mean to my own career. If there were problems, if it was ugly, then what does that mean for me? So, there was some reluctance and hesitation. On the other side, if things are moving forward, it's good to be in a position to influence it."
Roughly halfway through the experiment in regionalization, Talifarro is working to solve budget woes, build relationships and determine how both fire departments -- which combined would represent one of the largest in the state -- can become more effective and efficient by working together.
His challenges range from lobbying for a new fire inspector, merging the departments' dispatch stations and exploring future aid agreements, to wrestling with multiple email and voicemail accounts and splitting his schedule effectively between the communities.
"It's tricky and it's still a work in progress," said Talifarro, who worked 17 years in the Flint Fire Department before taking over as chief in East Lansing in 2001. "It's going well, but it's not without its complications. It's hard to have fixed hours in either jurisdiction."
Talifarro replaced Lansing Fire Chief Tom Cochran, who retired as the East Lansing and Lansing departments were in the midst of a study -- along with four neighboring township departments -- about the potential benefits of combining fire, emergency medical, rescue and other services.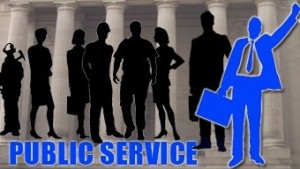 Lansing did not want to hire a new fire chief without the recommendations of the study, which remains a few months away from preliminary results.
That led Lansing Mayor Virg Bernero and the East Lansing City Council to strike a one-year deal that splits Talifarro's duties and his $119,000 annual salary.
In Lansing, Talifarro inherited a department beset by a budget crisis, due to drops in property values and state funding. Just prior to his arrival, Lansing laid off 11 firefighters -- three have since been called back and the city hopes federal grant money will fund the remaining positions -- and instituted staff demotions and station closings.
Talifarro recently proposed the Lansing department's 2013 budget, which includes more than $2.8 million from a millage approved by voters last November. Talifarro's plan calls for the creation of a fire inspector position and replacing one of the department's ambulances. (Lansing's City Council and mayor have yet to agree to a budget for the year that starts July 1.)
Dealing with the financial crunch has consumed the majority of Talifarro's time in his new role.
"My preference would have been to build relationships first," he said. "You can understand there was a lot of apprehension about the changes. It's still a challenge. There's still skepticism."
Talifarro, who took a small office in Lansing's main fire station, generally splits his time between the two departments, but managing the schedule and issues is sometimes a scramble.
"If you were a regional manager for Meijer, you're working and supervising multiple stores, but they each have the same practices and procedures and workplace rules," he said. "This is more like managing a Meijer and a Kroger. They're similar, but it's more complex managing multiple stores that are a little different.
"Until we align policies, procedures and contracts, we have different rules that apply in different jurisdictions. It's very challenging."
Todd Schulz is an award-winning freelance journalist who has worked at several Michigan newspapers, including the Lansing State Journal. A Saginaw native, his work has appeared in numerous publications, including USA Today and Michigan History Magazine.