Expert testifies gerrymandering in Michigan is worse than almost anywhere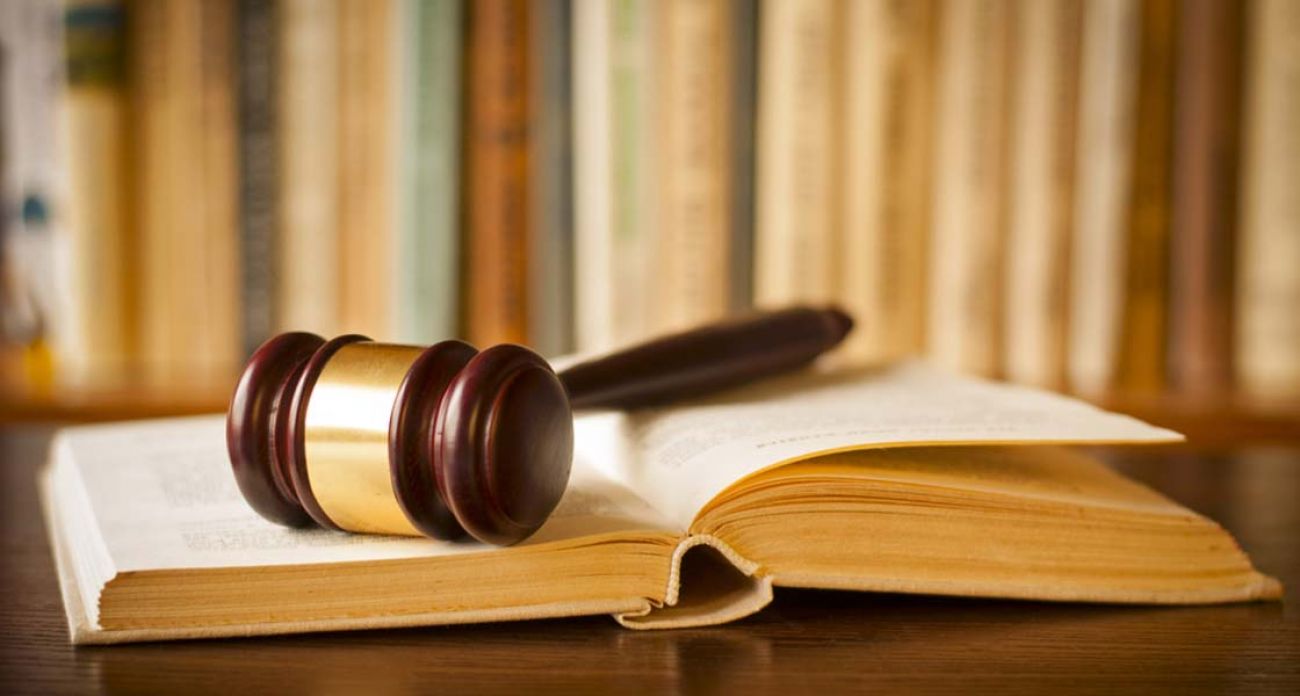 Related: Michigan GOP files new suit to stop independent redistricting commission
June 2019: What the U.S. Supreme Court gerrymandering ruling means for Michigan
May 24, 2019: U.S. Supreme Court halts order requiring Michigan to redraw political lines
April 30, 2019: Michigan Republicans appeal gerrymandering ruling. What you need to know.​
April 25, 2019: Michigan's political districts illegally gerrymandered, court rules​
DETROIT – Voters nationwide have gone to the polls hundreds of times in since 1970. Few elections have been so skewed toward Republicans as those the past few years in Michigan.
That was the conclusion Tuesday of a George Washington University political scientist, who testified in the first day of a civil trial in U.S. District Court in Detroit that aims to determine whether Michigan's political districts were drawn illegally in 2011.
"The Michigan Senate maps have more pro-Republican bias than 99.7 percent of all state Legislature maps across the country in the last 45 years," Christopher Warshaw told the court, adding that Michigan's legislative maps are "among the largest partisan outliers in history."
Related: Michigan Republicans defend political maps as gerrymandering trial opens
The lawsuit, brought by the League of Women Voters of Michigan and Democrats including U.S. Rep. Rashida Tlaib of Detroit, could decide whether dozens of Michigan legislative and congressional districts are redrawn for the 2020 election. Lawyers for Republicans who drew the 2011 political boundaries say the maps are legal and can be explained because Democratic voters are clustered in a few metropolitan areas, not because Republican maps herded them together.
Michigan is one of several states in litigation over allegations of gerrymandering, the drawing of legislative districts to give unfair advantage to one political party. The U.S. Supreme Court is now considering redistricting cases in North Carolina and Maryland.
But few states drew maps as unfairly as the Michigan GOP in 2011, said Warshaw, whose testimony in a similar gerrymandering case in Pennsylvania helped persuade a court there to order new districts.
Michigan's political districts were mostly neutral for decades until the runup to elections in 2012, Warshaw testified Tuesday.
"The only change was this new redistricting plan," he said.
Warshaw's testimony drew harsh cross-examination from GOP lawyers, who questioned his conclusion and methodology, particularly the "efficiency gap," which measures how many votes are "wasted" when districts are drawn to "pack" one party's voters into as few districts as possible, or "crack" them by spreading the minority party into multiple districts.
GOP attorneys noted that Michigan Democrats, under the same political boundaries, swept statewide political offices in last November's elections and gained several seats in the Legislature, though both chambers remain under Republican control.
"You cannot tell the court today that there is currently a partisan gerrymander today or for the 2018 elections," David Cessante, an attorney for Republican House Speaker Lee Chatfield, R-Levering, told Warshaw.
That's what counted for fireworks during the first day of the trial. There was plenty of heated testimony about research into voter expectations, wasted votes and partisan bias, but few "Perry Mason" gotcha moments.
At one point, amid deep discussion about matrix points on a chart, U.S. District Judge Gordon Quist acknowledged "I'm having trouble following this."
Appointed by former President George H.W. Bush, Quist is one of three judges hearing the case, along with Denise Page Hood and Eric Clay, both appointed by President Clinton.
Here's what else you need to know about Day One of the trial.
What to expect
The trial is somewhat unusual in there is no jury and the plaintiffs only plan to call nine witnesses, relying instead on mountains of evidence already submitted into the record and shared with judges.
Plaintiffs argue Michigan Republicans met in private after the 2010 Census, when states nationwide redraw political boundaries, and concocted maps to solidify their advantage and disenfranchise Democrats.
"The evidence shows we have a secret, well-financed effort … to dilute the power of voters," said Joseph Yeager, an attorney for the League of Women Voters.
Plaintiffs lawyers have uncovered hundreds of incendiary emails from GOP consultants and politicians, previously reported by Bridge. Some brag about stuffing "Dem garbage" into southeast Michigan districts, ensuring the GOP maintains a 9-5 advantage in the state's congressional delegation for years and making "sure Democrats cannot take it away from us."
A GOP attorney, Jason Torchinsky, acknowledged "it's almost self-evident that every legislator wants to maintain his or her seat," but emails are irrelevant because the lines were drawn to meet exacting legal standards.
"Out-of-context emails and statements made out of hand in depositions don't demonstrate the requirements to establish illegal gerrymandering," said Gary Gordon, an attorney for the GOP-controlled Michigan Senate.
"Plaintiffs come in with computer maps and say 'We could do better,'" he added. "Well, better doesn't matter as long as the [redistricting] plan adopted by the Legislature is constitutional."
Even as testimony began in the trial, which is expected to last about a week, Republicans contend the U.S. District Court doesn't have standing to hear the case because federal courts have yet to agree on whether gerrymandering to help one party is even illegal.
That's an issue the U.S. Supreme Court is addressing later this spring in the cases from North Carolina and Maryland.
In every lawsuit involving gerrymandering, plaintiffs on both sides of the political aisle are "consistently wrong," arguing that the way districts are drawn makes it impossible to prevail, only for election results to show otherwise, Torchinsky said.
Benson isn't defending districts
Among the oddities of the trial is that the primary defendant, Michigan's Secretary of State Jocelyn Benson, who inherited the case when she took office in January, plans to submit no witnesses in the case or contest plaintiffs' claims that districts were illegally drawn.
"She is a longtime proponent of nonpartisan redistricting … and has publicly stated that the 2011 redistricting includes district maps that are [illegal,]" Scott Eldridge, an attorney who represents her office, said Tuesday.
The former chairman of the Michigan Democratic Party, Mark Brewer, brought case on behalf of the League of Women Voters against Benson's predecessor, Ruth Johnson, a Republican.
Benson and Brewer had sought to settle the case in January by agreeing to redraw 11 House seats. But the three judges rejected the settlement Friday arguing that Benson can't order districts to be redrawn since the law gives only the Legislature that right.
Benson's refusal to defend the districts has drawn howls from Republicans, but they do have some common ground.
Attorneys for both said they will oppose any ruling in the case that results in special elections before normally scheduled ones in 2020.
League says gerrymandering hurts democracy
The first witness Tuesday, Sue Smith, told the court democracy is hurt when political parties gerrymander districts to partisan advantage.
She is president of the League of Women Voters of Michigan's Ann Arbor chapter and lives in Ypsilanti, which is in a heavily Democratic district.
"No matter how I vote, a Democrat is going to win the general election," said Smith, who identified herself as a regular Democratic voter.
"If I wasn't packed in with so many Democrats in these districts, I may have more influence."
In Michigan,the political party in power in Lansing controlled state and congressional mapmaking following each decennial census.
That changed last November, when Michigan voters approved a measure that puts future map making in the hands of an independent citizens commission starting in the 2022 election.
The League, which bills itself as nonpartisan, became active in redistricting in 2011 after Smith said she attended a public forum in Lansing about the proposed redistricting.
Maps outlining the districts were too small to read. And bills describing the new districts were an indecipherable list of census tracts, Smith said.
"I couldn't figure out what district I was in," Smith said. "After sitting through the hearing, [with the] lack of transparency and lack of public involvement, that's when I thought, 'Wow, the League has got to get involved.'"
Only donate if we've informed you about important Michigan issues
See what new members are saying about why they donated to Bridge Michigan:
"In order for this information to be accurate and unbiased it must be underwritten by its readers, not by special interests." - Larry S.
"Not many other media sources report on the topics Bridge does." - Susan B.
"Your journalism is outstanding and rare these days." - Mark S.
If you want to ensure the future of nonpartisan, nonprofit Michigan journalism, please become a member today. You, too, will be asked why you donated and maybe we'll feature your quote next time!