First Person: Civics a tough sell on game day, and other census lessons
No one wants to be pulled away from their Xbox or a football game for a civics lesson.
That's one lesson I learned this summer and early fall, when I knocked on doors, mostly in Detroit and Redford Township, to gather information for the U.S. Census Bureau.
I was among hundreds of thousands of census-takers — field enumerators, in census parlance — across the country whose job was to ask questions at households from which no one had previously responded to the census.
In Detroit, census takers had well over 100,000 households to visit; in Michigan, the number exceeded 1.1 million.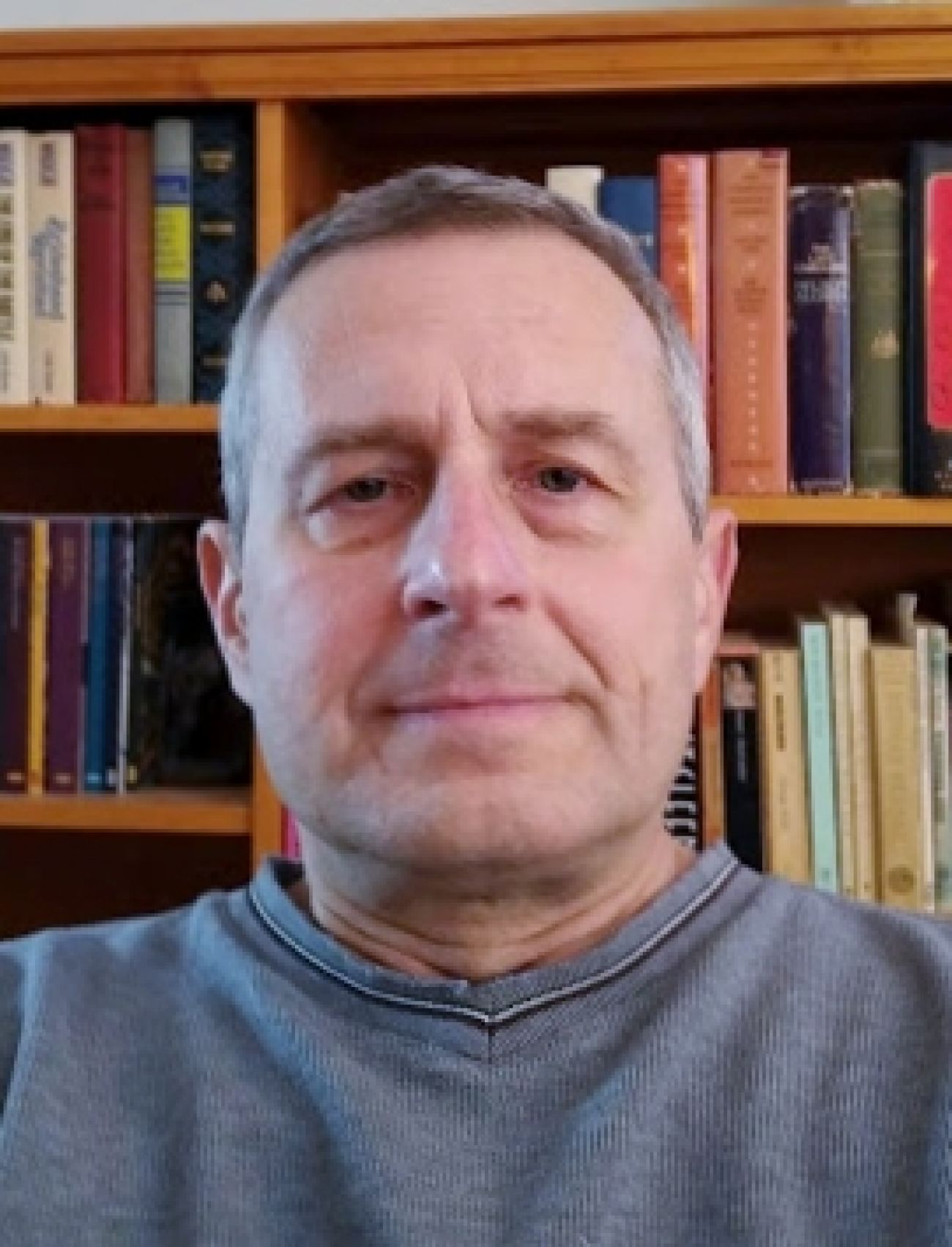 The data-collection app on my bureau-issued iPhone included precisely worded prompts to help me navigate the directions an interview might take. But government-supplied talking points about how census results are used to redraw Congressional districts and determine funding for local schools were sometimes no match for impatient people who just wanted to be left alone.
One man threw open his front door and said,"The Lions game is on! What the f--- do you want?" Another yelled from a window that I'd upset his dog, then threatened to call the police.
I quickly learned to be creative and flexible in my approach, and not second-guess people who clearly weren't going to be swayed by arguments that would fall flat.
I'd almost forgotten about my census application, submitted more than a year earlier, for a temporary job. But on a weekday evening in July, I got the call: Report to St. Suzanne Church in Detroit the following Friday for introductory training, follow up with online lessons and be prepared to hit the streets shortly after that.
It was a welcome surprise.
I'd be outside, exploring neighborhoods, meeting people and doing important work in Detroit, where I grew up and went to high school and college, and Redford, where I now live, during a time of national crisis. My efforts would contribute to the country's demographic selfie for 2020, a snapshot that would be studied for decades. The hours were flexible — I could keep my hardware store and freelance writing gigs. And the pay was good.
Census-taking would be a departure from my 34-year career in community newspapers, from which I'd retired in 2019. But it was also a job for which, I thought, journalism had prepared me. As a reporter, I have knocked on plenty of doors and interviewed plenty of strangers. How tough could it be?
I soon found out.
Seven weeks of canvassing neighborhoods — in the midst of a pandemic and an increasingly frenzied political and social climate — were frustrating, eye-opening, surreal and at times rewarding.
I was cursed at and had doors shut in my masked, socially distanced face. But I also traded friendly banter with strangers and was thanked for my census work by people whose lives I had pried into. I developed more empathy for those trying to live ordinary lives in an extraordinary time. One woman who'd lived in her house for 50 years teared up while talking about the trees — felled by Dutch elm disease — that had once formed a canopy for her street. And on a bright Sunday, I heard the deep-voiced chanting, emanating from a storefront church, of a men's choir, a sound that for me accented a mournful national mood.
Still, my training hadn't prepared me for ghost addresses, unanswered doors, restricted-access apartment complexes and irate residents who wanted me off of their front walks ASAP. While many understood the census and didn't mind giving me 10 minutes, I also was met with a good deal of cynicism and mistrust.
Here are five takeaways from my weeks as a census-taker:
'The U.S. what?'
The once-a-decade effort to encourage census participation hasn't reached enough people.
Granted, I was speaking mostly to folks who had not previously answered the census — online, by phone or by paper questionnaire — so my audience was skewed toward residents with less information. Even so, I was surprised by the number of blank looks and questions like, "The what?" and "What's this about?" when I said I was from the Census Bureau.
Sensitive questions on race and gender
Some residents found some demographic questions off-putting, perhaps complicating efforts to get more people to participate.
A question proposed by the Trump administration on U.S. citizenship drew controversy, but didn't make it onto the questionnaire after a legal battle that reached the U.S. Supreme Court.
But some questions that did make it frustrated some respondents, including questions on race.
Black or African American? They're the same thing, said one man. Black is just a color, said another. American, emphasized a third. ("Black" and "African American" were Bureau labels for the same answer, but the question's wording and the multiple-choice list of possible answers, which included other races, suggested to some respondents they had to pick one or the other.)
Gender inquiries also gave some pause. I was instructed to ask people if they were male or female, a question based on how they self-identify, not necessarily their assigned or biological sex at birth. The awkwardness was probably mostly my own, and I often found myself trying to preempt it with a sort of half-apology: "Believe it or not, they want me to ask if you are …" ).
Neighbors and strangers
It's often been said that neighbors are strangers to each other. That was demonstrated again and again as I scouted for proxies — neighbors who could provide basic information about people who had not answered their doors in repeated visits, or had refused to talk.
Many said they didn't know their neighbors, or weren't sure how many people lived at an address. I only look after my own, one man told me. With a pandemic that's left so many with uncertain livelihoods, the transient nature of some households and a national zeitgeist marked by social justice protests and an ugly presidential contest, I believed them. For the most part.
But I also sensed many people were reluctant to talk about neighbors with an outsider working for the government. As one woman put it, Honey, if they don't want to participate, I'm not going to help you.
Census a tough sell
Mistrust of government crossed demographics.
On my second day of work, I encountered a late-middle-aged man in a Trump T-shirt who wanted no part of being interviewed, explaining that he didn't know who I was or how this information would be used. He seemed ready to argue, so I started in with my talking points. But I quickly realized there was no convincing him with platitudes on the importance of the census or assurances that his identity wouldn't be shared.
Did President Trump's constant disparaging of federal institutions and the census in particular contribute to this man's defiance? Maybe. But I would later talk to folks of all types whose refusals seemed to be rooted in cynicism, suspicion or despair.
When I argued that an accurate census would help her community get more federal funding, one woman answered that she didn't get any. The government, she said, already knew enough about her household, and she didn't care about Congress.
Things never get better, one man told me. I had no good response.
Colleagues on my census team — we never met, but sometimes we would commiserate or cheer each other on by text messages — complained that people were avoiding them as they might for a process-server or police.
It's a wrap
Field operations in Michigan were successful — I guess.
For my seven weeks, the path forward was revealed on a day-to-day basis; I was never sure what tomorrow's case load would look like, how fruitful our efforts had been or when the work might be over.
The Trump administration sought to end pandemic-delayed field operations a month early, on Sept. 30, ostensibly to allow more time to crunch numbers ahead of a census reporting deadline. A coalition of community and civil rights groups fought back with a lawsuit, and a federal judge in late September ruled in their favor, saying that the count should continue through October. But with field work already winding down, and the U.S. Supreme Court later ruling for the Trump administration, the Commerce Department, of which the Bureau is a part, split the difference, ending census-taking in the field on Oct. 15. The word from the Bureau was that the target percentages — the proportion of households counted — had been reached.
In Michigan, the Bureau says, 99.9 percent of households were enumerated (officially counted, in Bureau-speak), 71.3 percent though self-response and 28.6 percent through field work. The uncounted .01 percent represented fewer than 4,000 Michigan households.
But from my narrower perspective, it didn't seem to add up.
I had visited some homes two and even three times seeking interviews from people who had refused to talk or had not answered their doors, or for whom I had found no eligible proxies. The notes on my app told me I wasn't the only census-taker to visit these addresses. As my daily caseload got smaller, I was able to spend more time on difficult cases. I resolved two of those by talking to eight people over several hours on a Saturday. It seemed cause for celebration.
Other tough cases had disappeared from my lists by early October, but I wonder how people at those addresses were counted. Including the man who said things never get better.
I still don't have an answer for that.
Only donate if we've informed you about important Michigan issues
See what new members are saying about why they donated to Bridge Michigan:
"In order for this information to be accurate and unbiased it must be underwritten by its readers, not by special interests." - Larry S.
"Not many other media sources report on the topics Bridge does." - Susan B.
"Your journalism is outstanding and rare these days." - Mark S.
If you want to ensure the future of nonpartisan, nonprofit Michigan journalism, please become a member today. You, too, will be asked why you donated and maybe we'll feature your quote next time!