Gerrymandering in Michigan is among the nation's worst, new test claims
Are Michigan's political maps fair?
Congressional
President Trump won Michigan by the narrowest of margins in last November's election – receiving just over 10,000 more votes than Democrat Hillary Clinton out of 4.8 million votes cast. But his fellow Republicans swept the state's congressional districts, capturing nine of 14 seats statewide. Here's a look at the results of 2016 congressional races. Click a district to see the results or type in your address or ZIP Code to see how the results of your district.
State senate
The Michigan Senate is the most imbalanced of all legislative bodies in Michigan, according to "efficiency gap" methodology. In 2014, Republicans won 27 seats compared to 11 for Democrats. The GOP typically won their races by tighter margins, while the Dems captured safe seats in blowouts. Click a district to see the results or type in your address or ZIP Code to see how the results of your district.
State house
Republicans hold a 63-47 advantage in the Michigan House, which is the least imbalanced of the three bodies, according to efficiency gap methodology. Still, Democratic candidates tended to win by larger margins than Republicans. Click a district to see the results or type in your address or ZIP Code to see how the results of your district.
August 2019: Voters Not Politicians asks to intervene in Michigan GOP redistricting suit
June 2019: What the U.S. Supreme Court gerrymandering ruling means for Michigan
June 2019: Reaction in Michigan to U.S. Supreme Court gerrymandering decision
Feb. 5, 2019: Michigan Republicans defend political maps as gerrymandering trial opens
Jan. 17, 2019: Michigan secretary of state wants to settle gerrymandering lawsuit
Jan. 8, 2019: Gerrymandering is dying in Michigan. Of old age. No joke.
Nov. 30, 2018: Michigan gerrymandering trial on for February; court cites 'profound' bias
Nov. 8, 2018: Gerrymandered districts help Republicans keep control of Michigan Legislature
Nov. 7, 2018: One woman's Facebook post leads to Michigan vote against gerrymandering
Last year, Michigan Democrats won more overall votes for state House than Republicans. It was by a whisper, about half of one percentage point.
But Democrats got walloped in the race that counts, as the GOP swept 63 of 110 seats.
How could that be?
Blame a nerdy term called "the efficiency gap." Some political observers say it explains why Michigan Republicans continue to have such a high batting average in recent state and congressional elections, even though state voters typically cast overall ballots for both parties in roughly equal measure.
The term is at the heart of a Wisconsin redistricting case on appeal to the U.S. Supreme Court that elections experts say could be a game-changer. Put simply, the efficiency gap measures the political edge gained when one party draws legislative districts to its benefit.
It's a new way to calculate the old political art of gerrymandering. The efficiency gap claims to show how many votes are "wasted" when districts are drawn to "pack" one party's voters into as few seats as possible and "crack" them by spreading supporters into multiple districts and diluting their power.
In Wisconsin, a federal court panel found that state Assembly districts drawn by the Republican Legislature were so tilted its way they were unconstitutional. The case is being watched closely in Michigan, which some observers say has even more skewed districts.
RELATED: An uphill fight to take redistricting out politicians' hands
Former Michigan Democratic Party chair Mark Brewer is readying a federal lawsuit to challenge the state's districts that likely would use similar arguments to the Wisconsin case.
"(Districts are) not random chance," said Grand Valley State University political science professor Erika King. "It's very carefully done. It's not unique to Michigan or to one malign political party. If you are the party in power, it's what you do."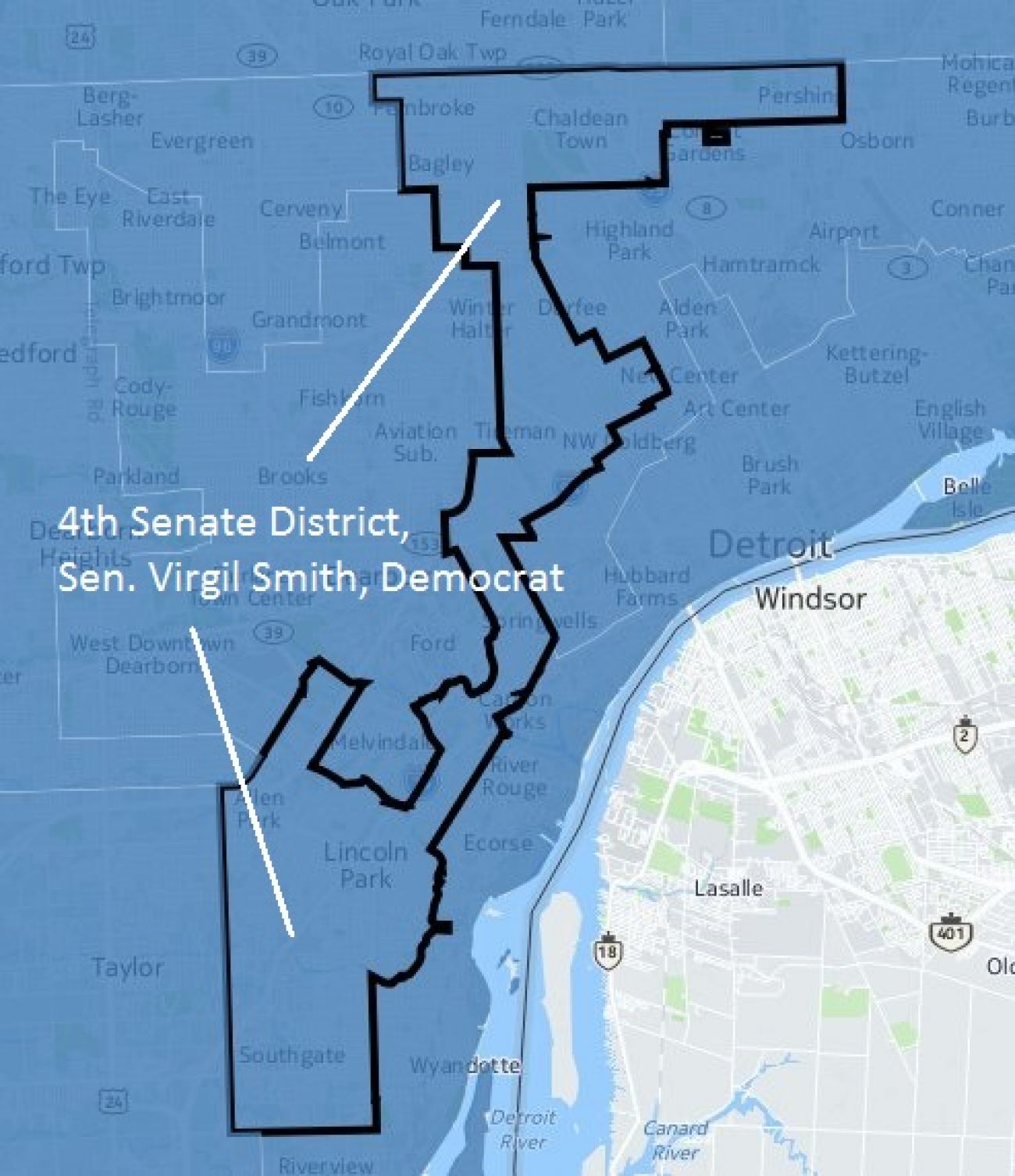 She noted the 2014 race for state Senate in Michigan, where Republicans barely topped Democrats in total votes but claimed 27 out of 38 seats. In 2016, Republicans beat Democrats by just 1 percent in total votes for Congress yet won nine out 14 seats.
Until now, the U.S. Supreme Court has been reluctant to wade into redistricting cases for lack of an objective standard to prove partisan intent and provable harm to voters.
Political districts are redrawn every 10 years following the census to account for shifts in population and ensure districts have roughly the same number of voters. Under the federal Voting Rights Act of 1965, districts are also supposed to give minority voting blocs a fair chance at representation. In the case of both Michigan and Wisconsin, both states redrew districts in 2011 under Republican legislative control.
The Wisconsin federal panel was swayed by a simple formula devised by a law professor and a political scientist that measured and compared so-called "wasted" votes.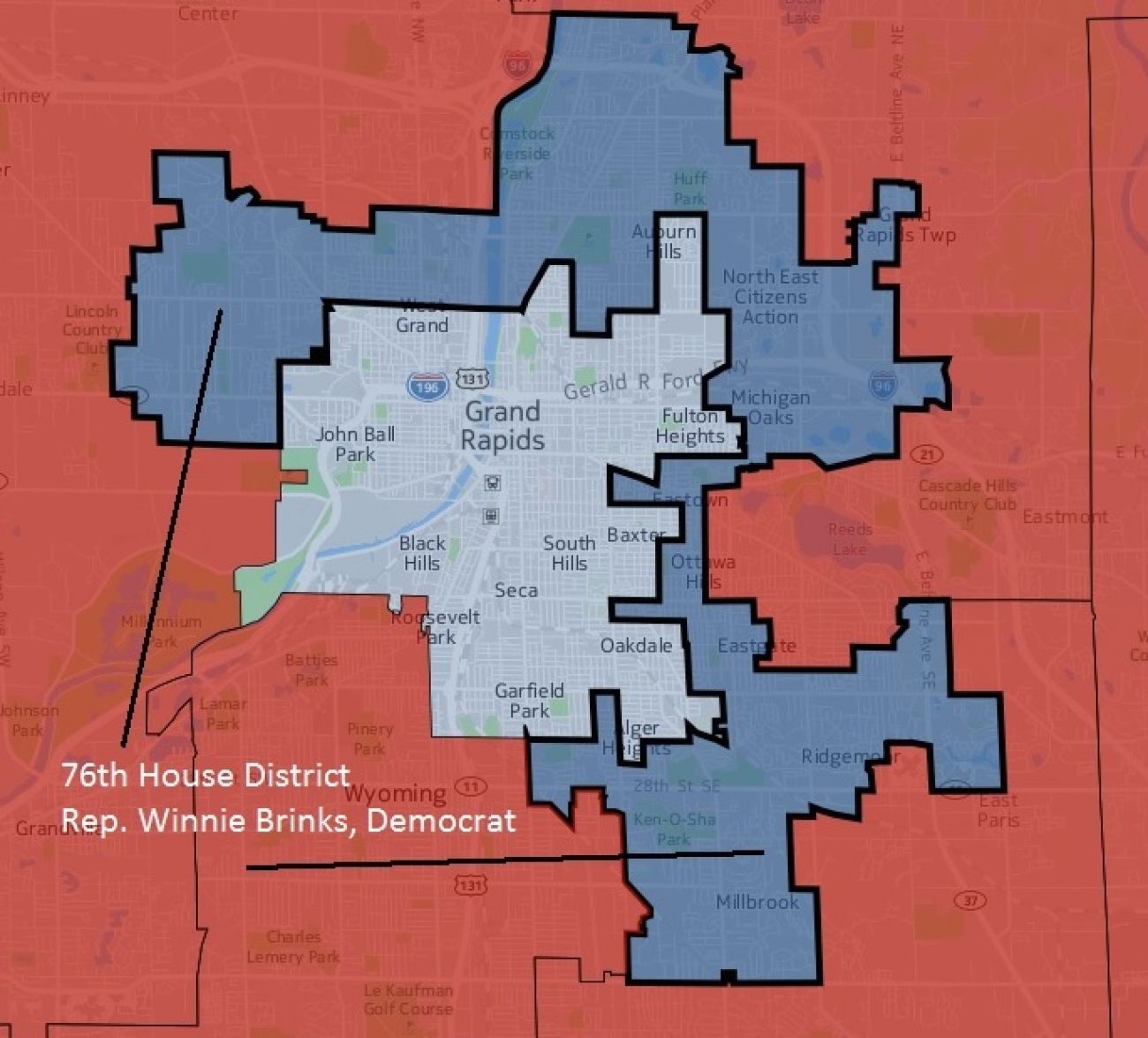 Any vote cast for a losing candidate is counted as "wasted," as are votes for a winning candidate beyond the number needed to win.
The formula divides the difference between the two parties' "wasted" votes by the total number of votes to come up with the "efficiency gap."
In 2012 – the first election after redistricting – the formula calculated the gap to be a 13 percent advantage for Wisconsin Republicans. Plaintiffs in the case argued that anything above 7 percent should be deemed unconstitutional.
In 2012, Democrats claimed 51 percent of the vote for Wisconsin state Assembly to 49 percent for Republicans. The GOP, though, won 60 of 99 seats.
The ruling from the federal court stated: "Although Wisconsin's natural political geography plays some role in the apportionment process, it simply does not explain adequately the sizable disparate effect" on voting results that followed reapportionment.
In January, the federal panel ordered the Wisconsin Legislature to submit redrawn districts in time for the 2018 election, declaring: "The people of Wisconsin already have endured several elections under an unconstitutional reapportionment scheme."
On Feb. 24, Wisconsin's attorney general appealed the panel's finding to the U.S. Supreme Court, asking it to reinstate the GOP-drawn legislative boundaries.
The Republican attorney general, Brad Schimel, argued that Democrats are geographically clustered in higher numbers in cities like Madison and Milwaukee, while comprising the minority in outlying districts.
Districts favor Republicans
But if there's a case in Wisconsin for unfair partisanship in redistricting, Michigan's election results by this metric look to be just about as partisan – or worse.
Under the same formula used in the Wisconsin case, a Bridge Magazine analysis found the "efficiency gap" favoring Republicans to be 10.1 percent in the 2016 state House races, 15.5 percent in the 2016 races for Congress and 22.8 percent in the 2014 races for state Senate.
Nicholas Stephanopoulos, the University of Chicago law professor who helped develop the mathematical voting standard used in the Wisconsin case, said Michigan's efficiency gap puts it in rare company. He said research for the lawsuit into other state legislative races in the past decade found just 1 or 2 percent of those races with gaps above 20 percent.
"It's quite clear that Michigan is just as extreme an example as Wisconsin," he said.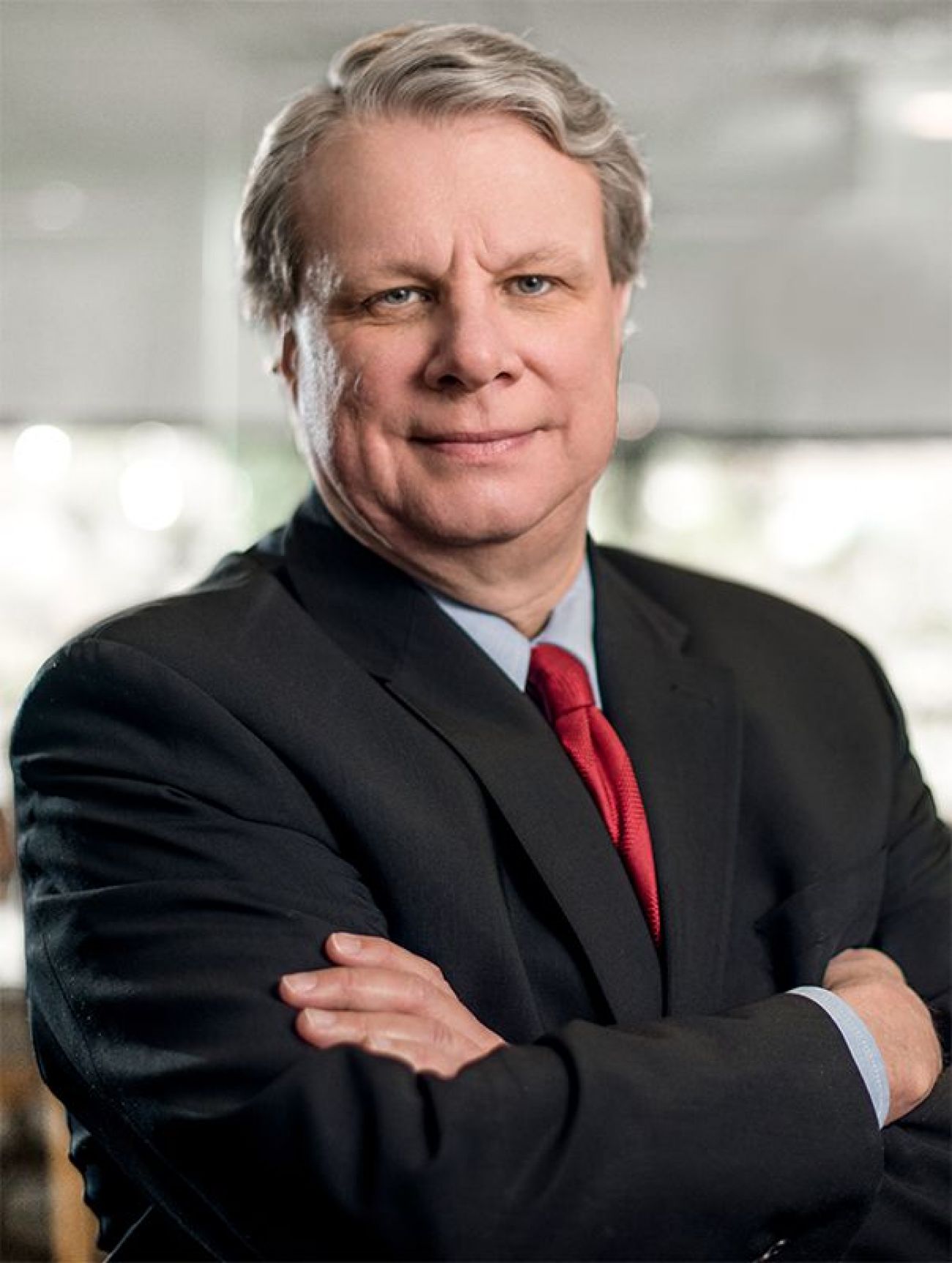 Brewer, the former state Democratic Party chair, said he has been in touch with attorneys for the Wisconsin case for two years – and the Michigan lawsuit will use the same vote analysis methodology central to the case in that state.
"We believe the evidence in Michigan is just as good, if not better," said Brewer, a Southfield attorney, who added that the state Democratic Party is not affiliated with his pending lawsuit.
And while Brewer preps his case, a grassroots group is organizing (see accompanying story) to put a constitutional amendment on the 2018 ballot that would take redistricting out of the hands of politicians of either party.
Republican consultant Robert LaBrant said Michigan's 2011 redistricting map meets standards for fairness under what are known as the Apol Standards, which have governed the state's redistricting process since 1982. Ordered by the Michigan Supreme Court, the standards state that districts must be compact and contiguous, and in the case of legislative districts, must preserve county lines when possible.
"It's as fair as any redistricting can be when you have the Legislature draw the map," LaBrant said.
LaBrant argued the GOP's recent success in state House and Senate races is the product of natural "political geography" – more Democrats are clustered in urban areas like Detroit, Lansing and Grand Rapids.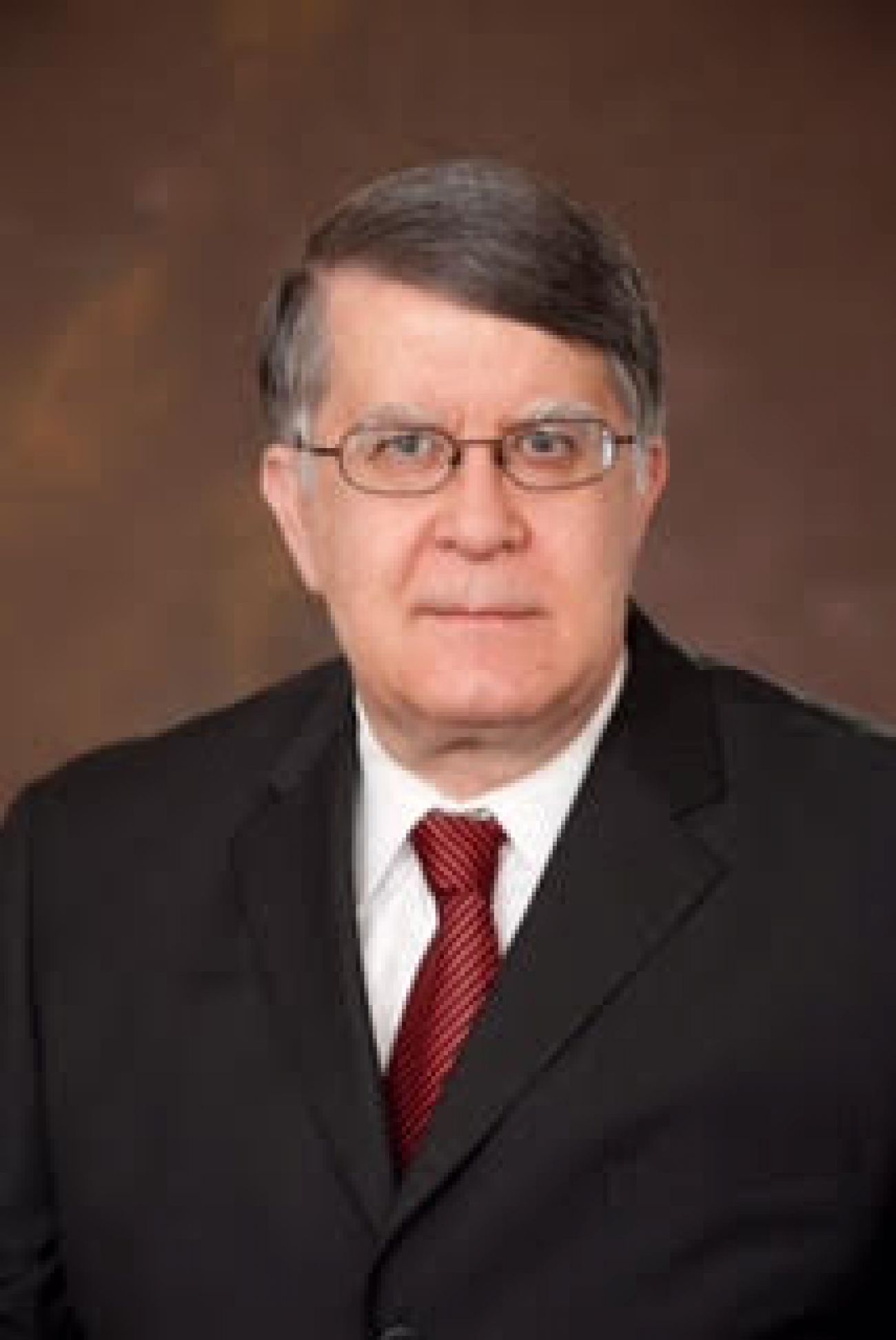 "As long as you are going to draw lines based on political subdivisions where you try to keep cities and townships intact, Democrats kind of self-packed, if you want to use the terms 'packing' and 'cracking,'" LaBrant said.
"This isn't the result of some Machiavellian manipulation of district boundary lines."
As for the potential impact of the Wisconsin case, LaBrant asserted that it's "by no means a slam dunk" the Supreme Court would uphold the lower court ruling.
Anna Heaton, spokeswoman for Gov. Rick Snyder, said the Republican governor "believes the districts are just as constitutional as he did when he signed the law six years ago. They comply with the state's Apol standards and meet all federal Voting Rights Act requirements."
Justice Kennedy may be swing vote
Under procedural rules governing the Wisconsin case, decisions by federal district court panels are appealed directly to the U.S. Supreme Court, although the court is not obligated to hear the case. The court is expected to announce by this summer whether it will grant a hearing.
If it reaches the high court, judicial analysts say the case could hinge on Justice Anthony Kennedy – who has called in the past for an objective way to prove unconstitutional gerrymandering.
In a 5-3 2004 Supreme Court decision that upheld a Pennsylvania federal district court ruling that gerrymandering was not unconstitutional, Kennedy said the court lacked a "manageable standard" by which it could prove its impact unconstitutionally burdened voters.
"If workable standards do emerge to measure these burdens, however, courts should be prepared to order relief," he stated.
Perhaps complicating things, the Supreme Court is expected to rule this summer on a pair of cases dealing with racial gerrymandering. While the Voting Rights Act allows for some consideration of race to assure minority representation, the court is expected to weigh arguments that districts in Virginia and North Carolina were deliberately packed with minority voters to dilute their impact.
If the Supreme Court does uphold the Wisconsin ruling, that could have enormous impact for redistricting in 2021 – given that Republicans currently control both legislative chambers in 32 states.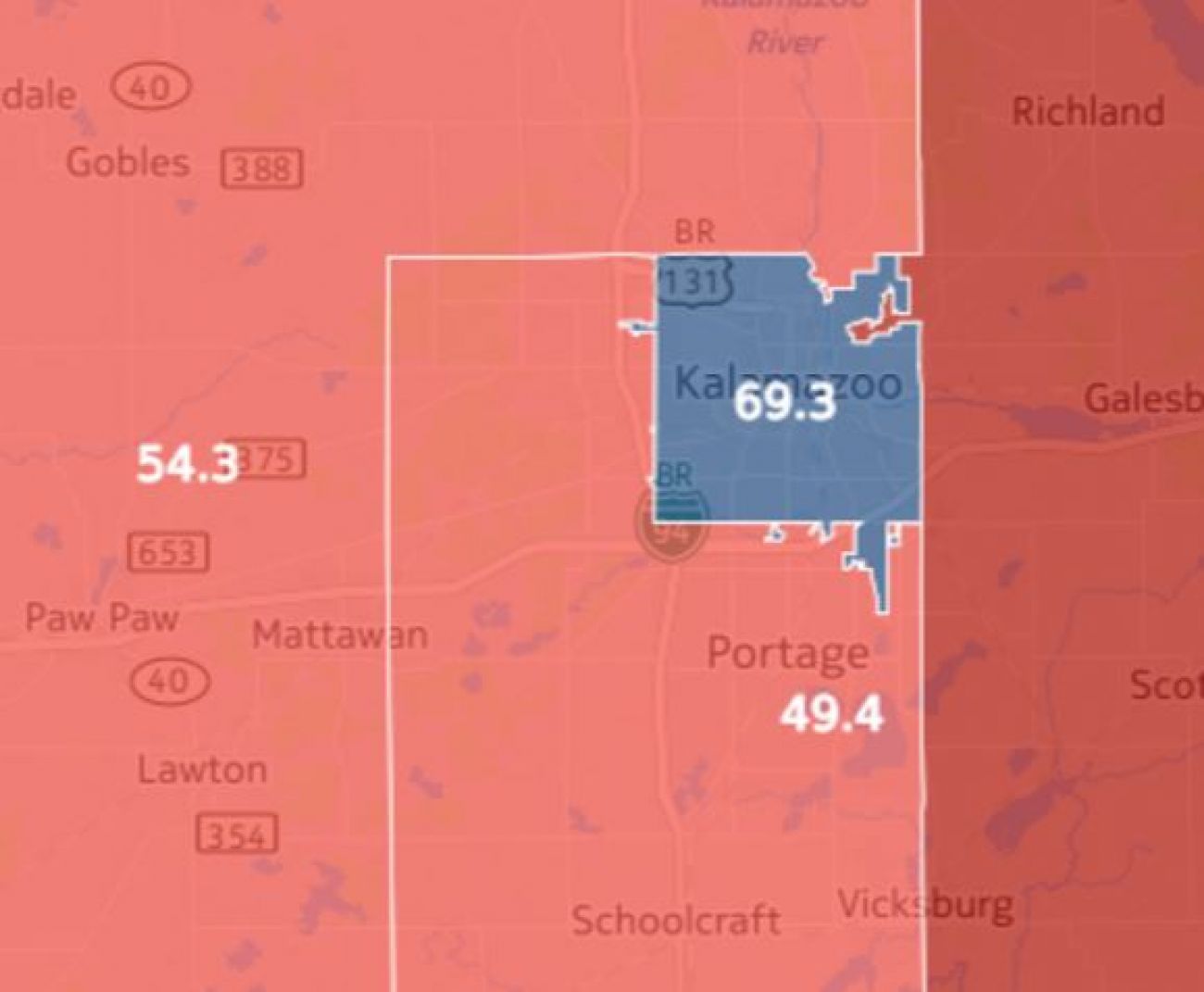 "It has potential to change maps across the country," said Barry C. Burden, director of the Elections Research Center at the University of Wisconsin-Madison.
In cases back to the mid-1980s, Burden said, Justice Kennedy has indicated he's searching for a clear threshold to decide when redistricting swayed too far into partisanship.
"Kennedy was saying in those cases he thought there was a point where one party was trying to hurt another," Burden said. "But he could not identify where that line was."
Burden said he believes the Wisconsin case may give Kennedy that line. If he finds merit in that standard, court watchers say, that could lead to a five-vote majority if he joins the court's four liberal judges.
"It's highly intuitive. It's easy to comprehend. It doesn't require any high-level statistics. Anyone can count it if they have a calculator and a little bit of information," Burden said.
If the Supreme Court declines to hear the case, the lower court ruling would stand - and Wisconsin presumably would have redrawn Assembly boundaries for the 2018 elections.
But that could also undercut the chance of success of any court challenge to Michigan's legislative maps.
Only donate if we've informed you about important Michigan issues
See what new members are saying about why they donated to Bridge Michigan:
"In order for this information to be accurate and unbiased it must be underwritten by its readers, not by special interests." - Larry S.
"Not many other media sources report on the topics Bridge does." - Susan B.
"Your journalism is outstanding and rare these days." - Mark S.
If you want to ensure the future of nonpartisan, nonprofit Michigan journalism, please become a member today. You, too, will be asked why you donated and maybe we'll feature your quote next time!